Lee Thompson age, spouse, parents, rugby career, The Bachelor SA, hot photos, modelling and Instagram
Who is Lee Thompson? If you are South African, you must have an idea or a version of who the latter is. His charm is enough to capture your attention. Not only will you be blown by his masculine body but also his height and eyes that speak volumes about his career and his rise to fame.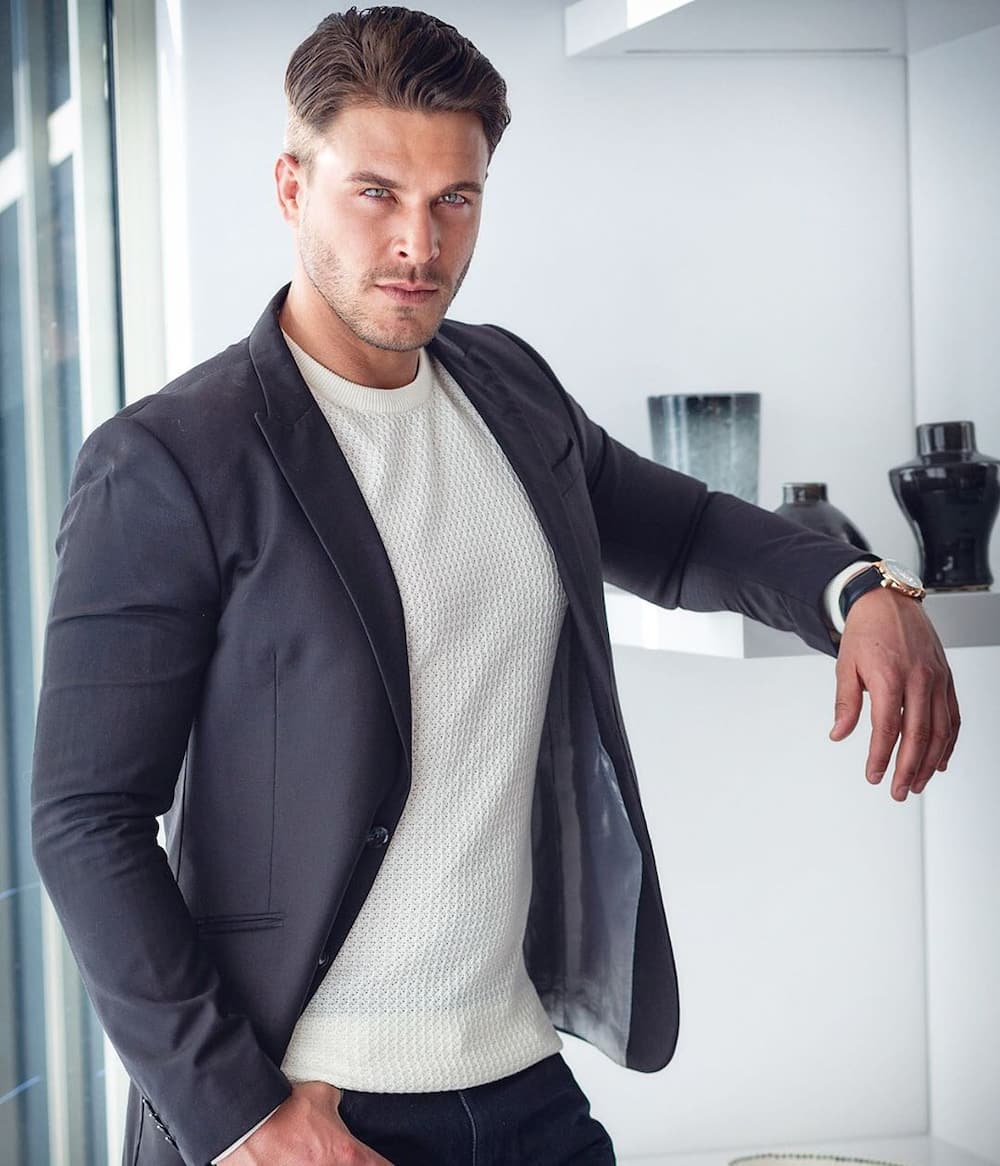 You might have seen his face grace the screens during MNET's reality show, The Bachelors, or in several issues of magazines in the country. These are some of the reasons that might make you want to stop and ask, who is Lee Thompson? How about taking a trip down his biography to unveil details about him and how he made it to the cover of the magazines.
Lee Thompson biography
The latter would best be described as Jack of all trades. He is a famous South African model, entrepreneur, a reality TV show star, a former rugby player, and a brand ambassador. You might want to know more about his rise to fame and how he has risen to work with international brands like Calvin Klein. These are the details of The Bachelor SA Lee Thompson.
READ ALSO: The Bachelor South Africa has started and Mzansi is hooked
Lee Thompson age
He was born on 9th December 1988 in South Africa's Port Elizabeth. He is currently thirty years old. He will be turning thirty-one in a couple of weeks.
Lee Thompson parents
The latter grew up in a humble home in Port Elizabeth before his family relocated to Pretoria when he was twelve years old. His father was a businessman and his mother a homemaker. The two were parents to Ross and Lee. Ross is currently married to a makeup artist, Mikhara Ford, and they have a baby together.
Lee Thompson spouse
The latter is not married. In 2019, he took part in a reality TV show where he intended to find love that would lead to marriage. However, he broke up with the lady that he had chosen during the show.
Lee Thompson education
The latter went to Pretoria Boys High School. He, later on, joined the University of South Africa, where he pursued marketing management. He also went to Zululand Sports Academy, where he studied Health and Fitness.
Lee Thompson The Bachelor SA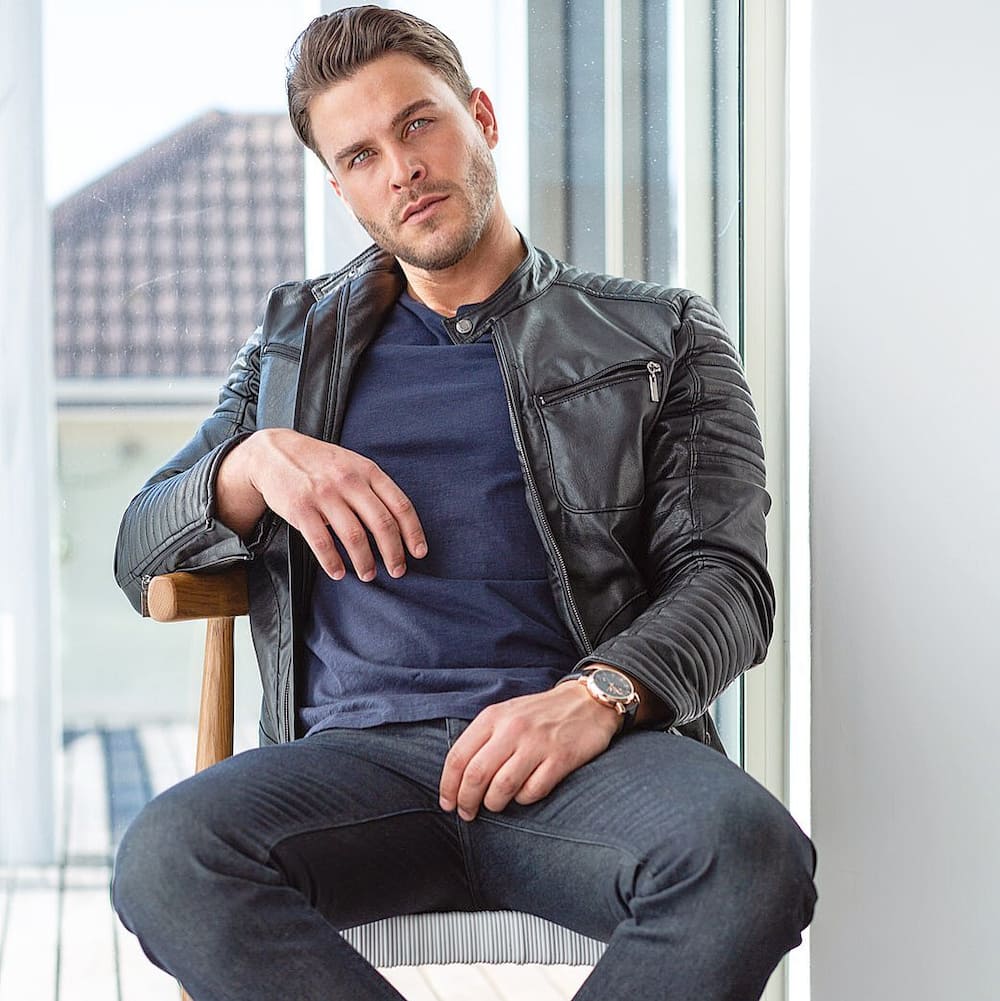 The latter is famous for participating in the much-talked-about reality show, The Bachelor South Africa. While joining the show, he did a couple of interviews where one of the major concerns was raised: he was there to look for love and someone that he would settle with. In his response, he was clear about it and stated that he was optimistic that he would find love in the show.
After the eight weeks of featuring on The Bachelor South Africa and reducing the number of contestants from twenty-five to two, it was time to pick the lady that Lee felt that was his perfect match. Most of the fans of the show are still curious to know who wins The Bachelor South Africa 2019. Lee broke the tension when he stated that Gina Myers had stolen his heart and that she was the lady that he had fallen for. It was all songs and celebration for most of Gina's fans as they expected that they would live the happily-ever-after kind of life.
The break up
Unfortunately, a couple of weeks after leaving the show, news about their break up surfaced. Gina confirmed the speculations stating that Lee had changed and was a very different person from the one that she had interacted with in the show. She went further to state:
He didn't treat me the way a person should treat someone in a relationship. I ended things and when I walked away I said that he needs to fix himself.
Lee has not made any remarks regarding the claims that Gina made about the break up. He, however, confirmed that they were no longer together.
Lee Thompson rugby career
The latter has a story of playing rugby. His biggest breaks happened during the Varsity Cup. He also has a story of coaching the Blue Bulls under 19 team. He, later on, joined the Sharks under 21 team. He then progressed to the senior level. Lee Thompson Sharks success is greatly attributed to his height. He is 1.88m tall.
Lee Thompson model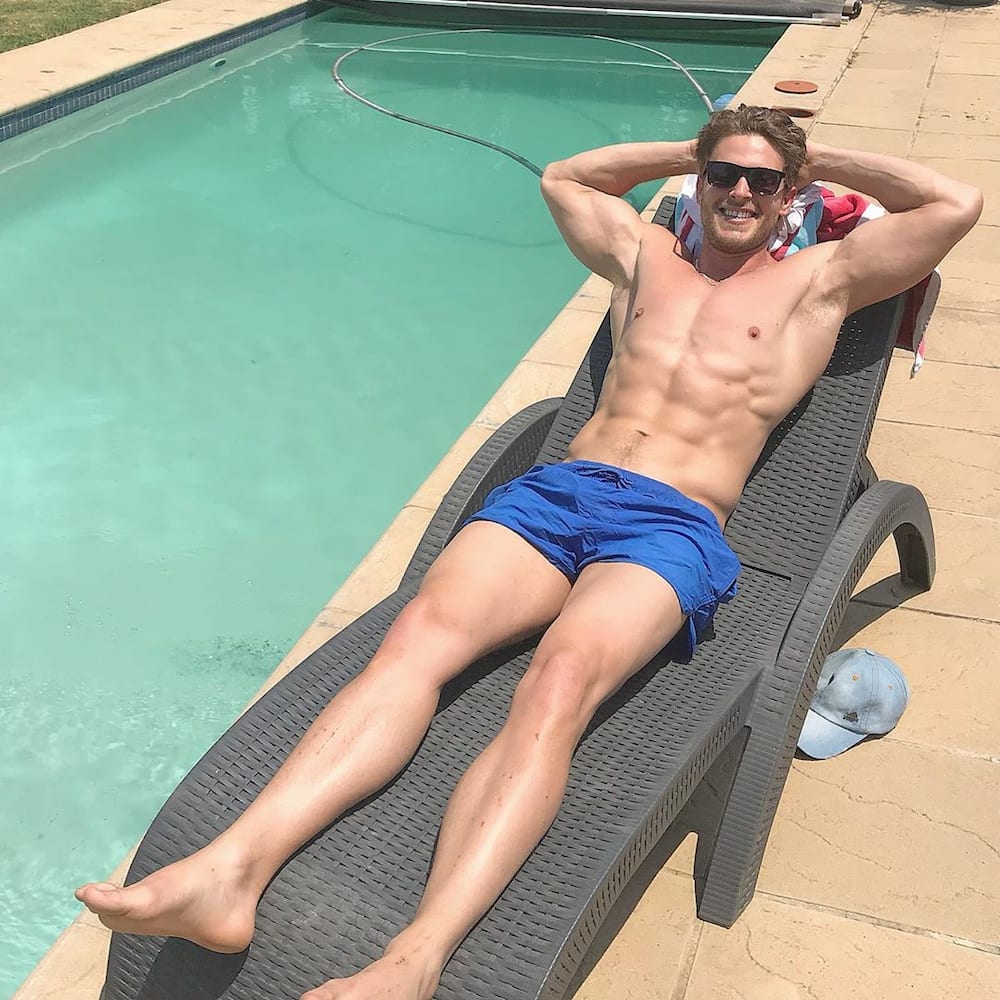 Modelling is one of the careers that have played the biggest part in the latter's fame. He has appeared on the cover of Men's Health South Africa a couple of times. He has also featured in the Cosmopolitan and other Brazilian and Australian magazines.
He has also worked as a brand ambassador with a couple of international brands. Currently he is the Calvin Klein underwear South Africa brand ambassador. He does not shy off from flaunting his masculine body while promoting the brand.
Lee Thompson as an entrepreneur
The latter has also ventured into entrepreneurship, a move that has also played an important role in his net worth. He runs a cleaning company called Clean Smart. He also manages a gym called the F45 Training Camps Bay. To add to it, he also owns and runs a company called Skyler Web that offers services in web design.
Lee Thompson Instagram
The latter has been serving the internet some of the hottest photos. His Instagram account commands a fanbase of more than 76000 followers. If you wish to check out the latter's Instagram account, you can do so by clicking here.
Lee Thompson photos
These are some Lee Thompson Bachelor photos that will prove to you that he qualified to be the main guy in the show.
He has green eyes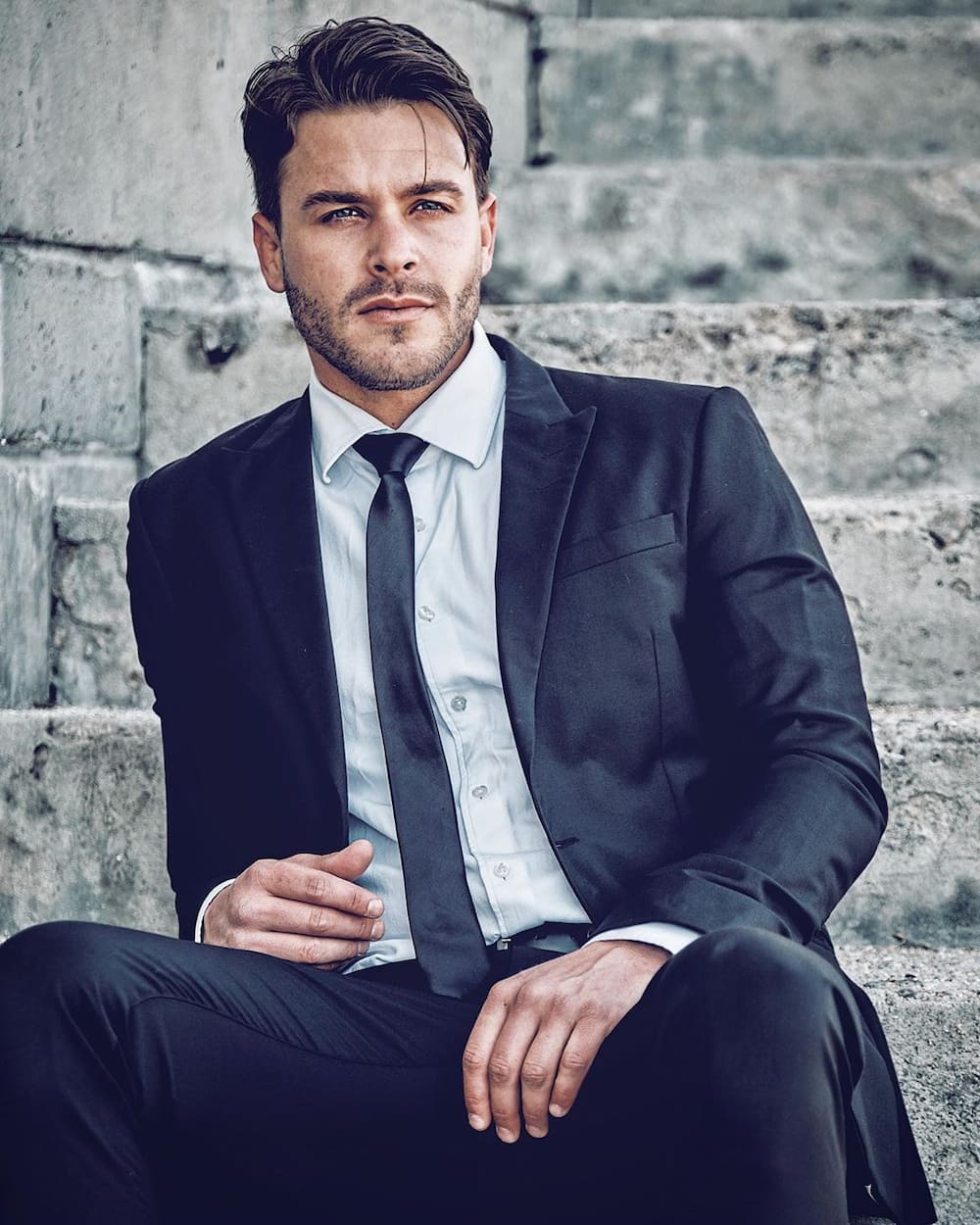 Looking at his face, you cannot miss noticing his green eyes.
He has an epic fashion sense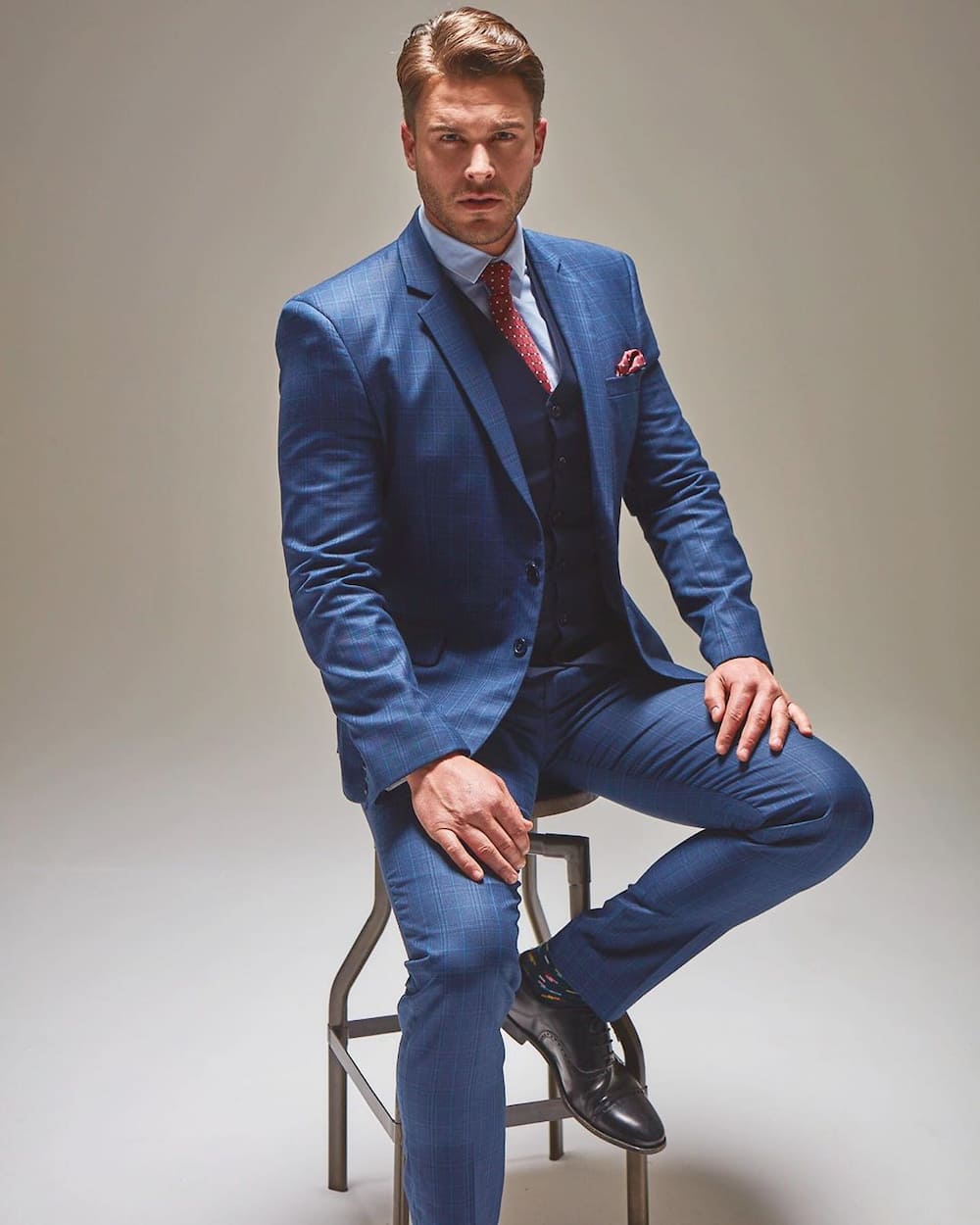 If you are looking for a fashion icon, you ought to check out his dress code and steal a few tips.
He is romantic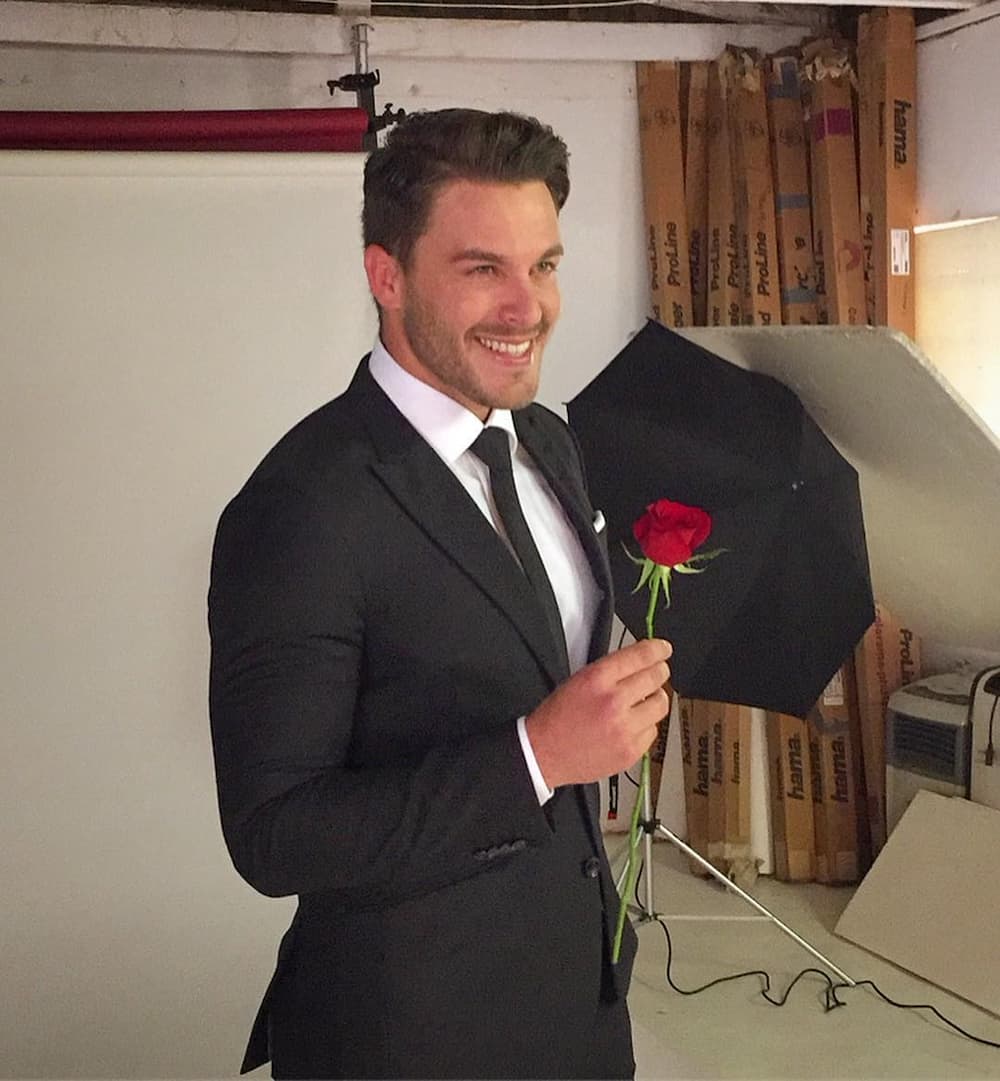 Not only does he have a romantic past but has also depicted that he can show love through his actions.
Lee Thompson South Africa is a model who has proven to make the most out of his looks. He has featured in the international magazines and worked with the most coveted brands.
READ ALSO:
The Bachelor SA, Lee Thompson, has no time for racial backlash
Tweeps respond to South Africa's first bachelor - 'Yey! Hotness! Fire!'
10 South African male models who are world class
Source: Briefly News