No matter how busy you get daily, retiring to bed with something that can entertain you and fill your night with excitement is never a bad idea. And guess what? Muvhango Teasers have the right blend of humour and suspense that will keep you hopeful for what happens next. So, while you wait for the teasers to air daily, here are the highlights of what to expect in Muvhango teasers December.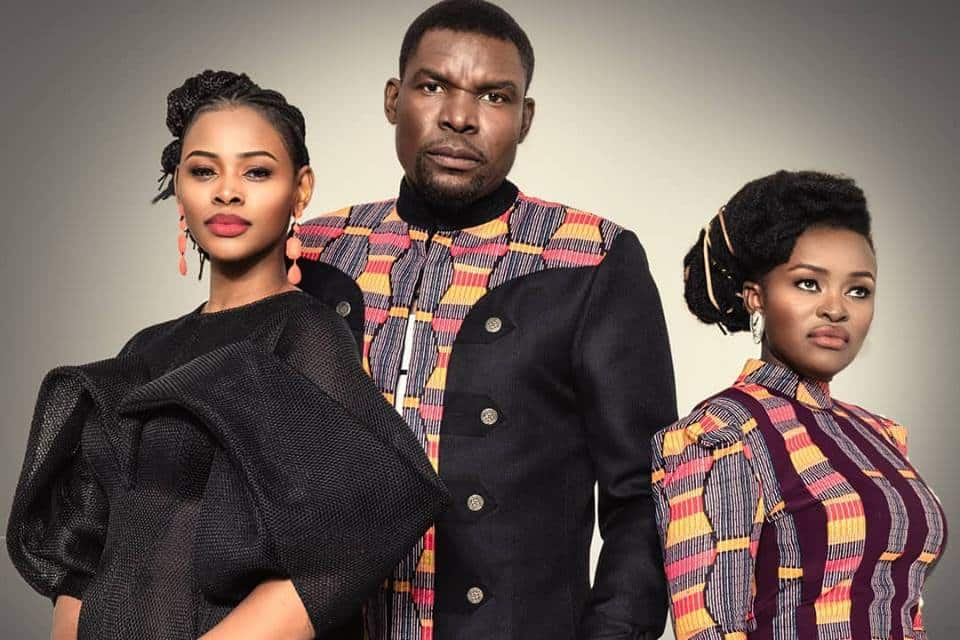 Whether you are a fan of South African soap operas or not is not what matters when it comes to this exciting soapie, and you know why? There is always something to make you dread for the series each time you watch it. Even after years of broadcasting, Muvhango soapie teasers do not seem to get any less appealing, which is why it keeps accumulating more viewership by the day. So, read about Muvhango latest teasers for each day to discover more for yourself and stay ahead of other viewers.
Muvhango Teasers December 2019
Episode 3437 - Monday, 2nd of December, 2019
James watches Qalabosha helplessly fall apart. KK enjoys every moment of James's death. Rendani decides between her two suitors.
Episode 3438 - Tuesday, 3rd of December, 2019
James upsets Tenda. Shaz carries the deep dark secret of Rendani, but whether the secret is really safe or not with Shaz is worth finding out from today's teaser.
READ ALSO: Muvhango Teasers: November 2019
Episode 3439 - Wednesday, 4th of December, 2019
The joy of Azwindini ends in frustration because of the clash in traditional values and what he is expecting as a husband. James can feel the pressure that comes with the solution that KK proposes based on his financial dilemma. The romantic weekend of Marang pauses because of the presence of an unexpected visitor.
Episode 3440 - Thursday, 5th of December, 2019
Vho-Masindi has an inner conviction that Mpho is behind all their misfortunes. Things get worse for James, and Lesedi overheard Marang.
Episode 3441 - Friday, 6th of December, 2019
Mpho has another fearful apprehensive dream concerning her future. While trying to plead for James's case, Imani fearlessly climbs in the lion's den. However, James is on the verge of giving up.
Episode 3442 - Monday, 9th of December, 2019
Mpho cannot wait to know what her future with Azwindini will be like. An activity that defies explanation holds in the royal house while James's business partners stab him in the back.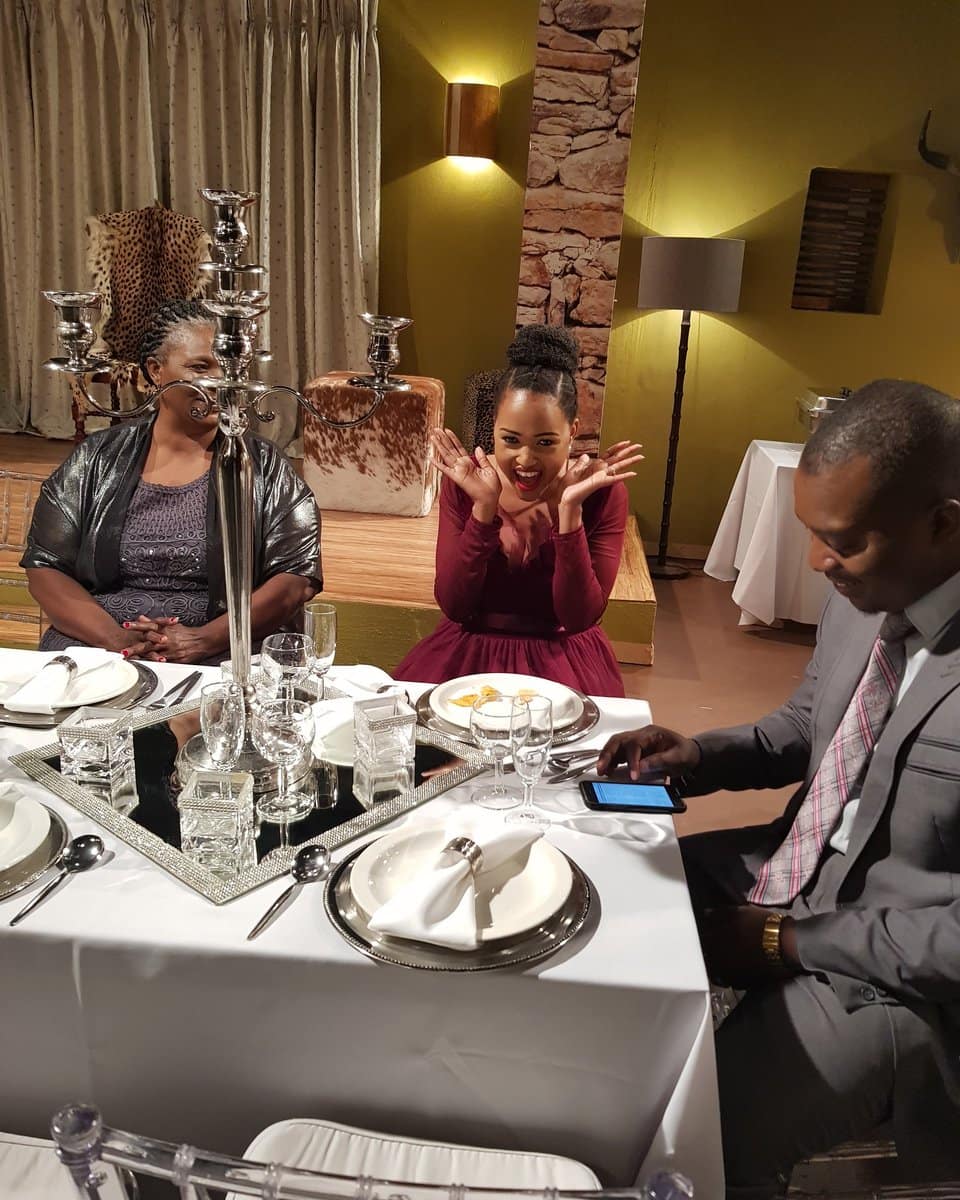 Episode 3443 - Tuesday, 10th of December, 2019
The behaviour of Vho-Masondi becomes erratic, which makes her layoff a royal maid. Tenda proposed an irresistible offer to KK. Marang makes every effort to win Lesedi over.
Episode 3444 - Wednesday, 11th of December, 2019
Mpho's graduation celebration becomes much pronounced and attractive. As three strange women follow Vho-Masindi, she is confused. The battle for the shares of Qalabosha continues.
Episode 3445 - Thursday, 12th of December, 2019
After getting a visit from three strange women, the connecting cord between Vho-Masindi's dreams and reality becomes blurry. James wonders if going into partnership with a secretive black horse is a mistake or not. Vhangani finds out Mpfareni's long-time secret.
READ ALSO: Vicki Momberg biography, racism and court case
Episode 3446 - Friday, 13th of December, 2019
A witch might possibly be on the loose in Thathe as evidence is piling up. Now that James seems to have survived, KK warns that the war is not over yet. Vhangani sets himself and Mpfareni free from stokvel debts.
Episode 3447 - Monday, 16th of December, 2019
Mpho finds out how Vho-Masnindi sleepwalks. Gugu is surprised because of the family's insistence that Qhawe must take her home. Vhangani is convinced that Mpfareni has an affair.
Episode 3448 - Tuesday, 17th of December, 2019
Vho-Masindi still does not believe what Mpho says. MaMbatha drops a bombshell unexpectedly. Vhangani finds the evidence he has been searching for.
Episode 3449 - Wednesday, 18th of December, 2019
Do you think Mpho can keep Vho-Masindi's secret? Find out from today's teaser. Also, you will discover the warning that Imani has for her cousin Gugu and how Vhangani resorts to a dishonest way of getting to the truth.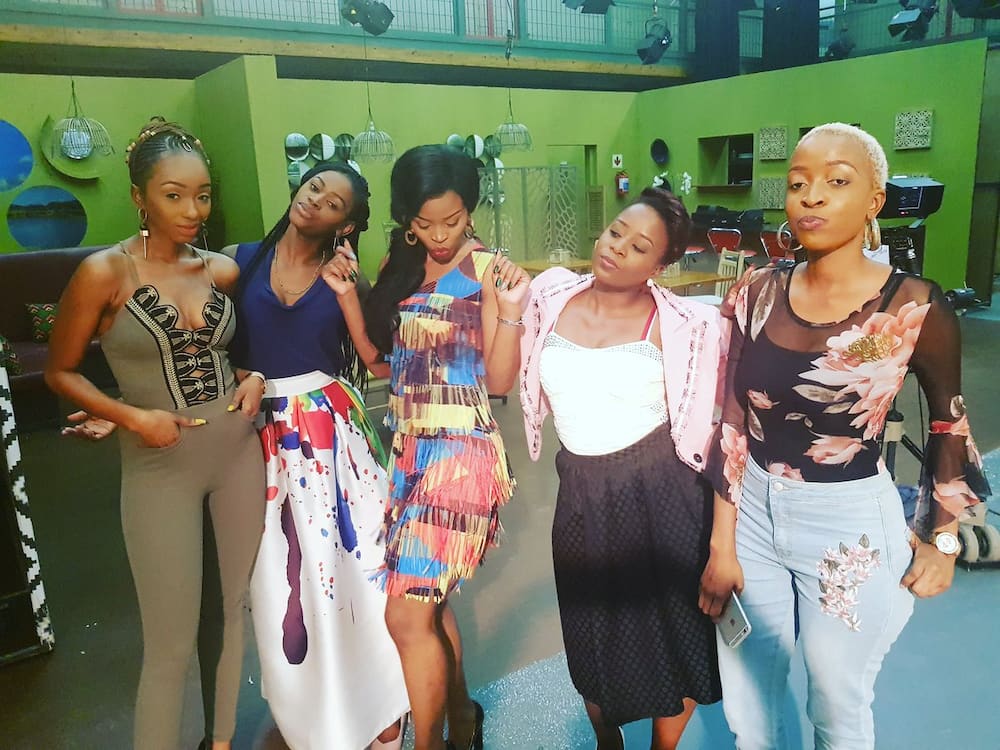 Episode 3450 - Thursday, 19th of December, 2019
The Vhakwevho are afraid that more witches may be loosed eventually. MaMbatha presents an irresistible offer to Gugu. Mpfareni decides to open up to Vhangani.
Episode 3451 - Friday, 20th of December, 2019
Evidence has been collected based on the sighted witch roaming Thathe. Gugu brusquely answers Imani when she was advised concerning the legacy of her father. Mpfareni makes an effort to win the trust of Vhangani back.
Episode 3452 - Monday, 23rd of December, 2019
Azwindini suspects the hero that just found a place in their lives. Sparks shuttle between Qhawe and Gugu, even though she has not concluded if she can work with him. Then, Vho-Mukondeleli works out mending the rift between Vhangani and Mpfareni.
Episode 3453 - Tuesday, 24th of December, 2019
The royal house prepares to protect Vho-Masindi, so she does not sleepwalk while also preparing for a Christmas lunch. Gugu looks forward to a fresh start with her taxi business and Qhawe while Imani continues to probe holes. Vhangani keeps suspecting Mpfareni for gambling even though Mpfareni plans to show Vhangani something else and that is a photo of Vho-Masindi where she performs witchcraft.
Episode 3454 - Wednesday, 25th of December, 2019
Azwindini is resolute in solving the mystery that surrounds his mother's saviour. The employee that Gugu inherits with the new business distracts her. A photo with severe repercussions for the royal family goes viral.
Episode 3455 - Thursday, 26th of December, 2019
The leaked photo of Vho-Masindi forces the villagers to accuse her of witchcraft and at the same time deal with her. Gugu thinks Qhawe is out of sync, and her response offends him. The relationship between Mpfareni and Vhangani gets more strained because her gambling addiction is becoming glaring.
Episode 3456 - Friday, 27th of December, 2019
Vho-Masindi succumbs to what the villages decided to do with her. Qhawe grants Gugu's exact request. Vhangani has never been as nervous as he is at the moment.
Episode 3457 - Monday, 30th of December, 2019
The chaos in the life of Vho-Masindi hangs in the balance. Qhawe does what surprises Gugu, and so, he makes a move. Mpfareni arrives at the doorstep of Vhangani at an unexpected time, but whether he takes her back or not is worth finding out from today's teaser.
Episode 3458 - Tuesday, 31st of December, 2019
Vho-Masindi finds out the truth concerning her paternity. Qhawe and Gugu share their first kiss. The son of KK, Mudi, encounters some bullies.
Having read all, can you now see that Muvhango teasers for this month are a must-watch for you? Besides, remember to bookmark this website so that you can get updates on the highlights of other exciting teasers.
READ ALSO: Mandla Maseko biography: Age, family, astronaut and, cause of death