Are you looking for a simple and relaxing way to end a busy day? How about watching your favourite soap opera? Rhythm City is out to serve you with all the drama, but first, you ought to check out these Rhythm City Teasers for December.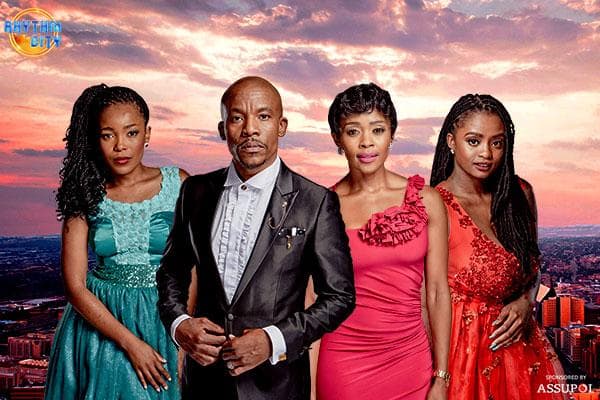 If you thought you could define drama, you ought to check out the flow of events in Rhythm City as some of the most unexpected things have been happening in the show. The constant wrangles that Rhythm City cast have been engaging in will leave you in disbelief. Watch some of the closest friends turn against each other as more secrets are revealed.
Rhythm City Teasers for December
These are the highlights of what to expect in the Rhythm City episodes that will be aired in December.
READ ALSO: Scandal! Teasers: December 2019
Episode 3236 - Monday, 2nd of December, 2019
David finds out about the interests of Khulekani towards Quinton and that leaves him in shock. Siya does something that leaves Mampho feeling betrayed. Mzi's actions do not impress Kop.
Episode 3237 - Tuesday, 3rd of December, 2019
Mampho is trying to let reality sink in regarding the job offer that Siya has offered him. Something bad happens in Quinton's school. Rene and Mzi get into a disagreement.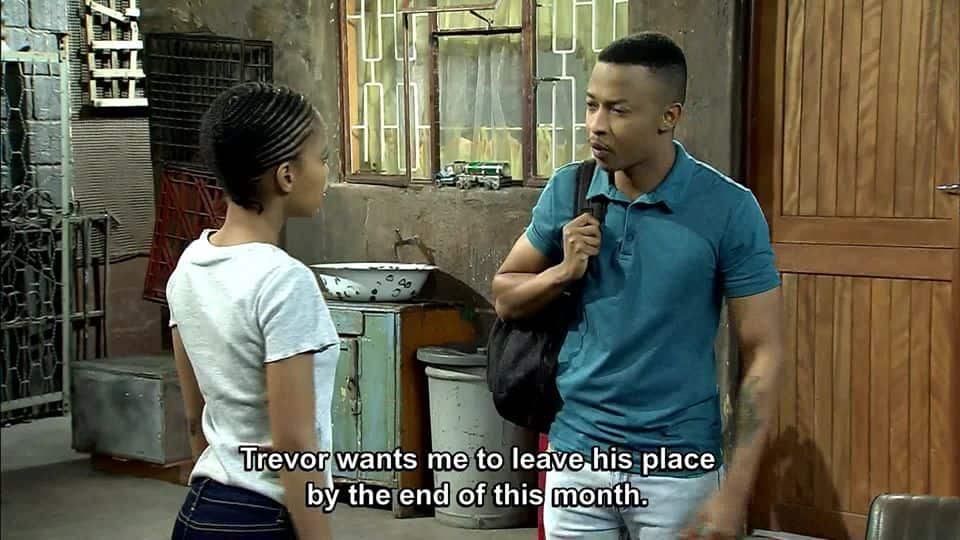 Episode 3238 - Wednesday, 4th of December, 2019
Mzi is not mentally okay, and he gets jealous of Pearl. He ends up releasing the anger on Rene. Siya confirms that he does not mind being surprised. The situation between Khulekani and David worsens.
Episode 3239 - Thursday, 5th of December, 2019
Siya is making peace with reality. Meanwhile, Khulekani and Theo engage in a heated exchange. It finally occurs to Rene that Mzi has been making a fool out of her.
Episode 3240 - Friday, 6th of December, 2019
Rene is unable to control her anger. She faces Mzi to seek answers for his lies. Mampho tries to talk some sense to Siya, but Siya does not seem to pay attention. David commits the biggest mistake when he takes out on a long-time rival.
Episode 3241 - Monday, 9th of December, 2019
Mzi seems to be losing composure over Pearl. The worst happens as David murders Khulekani's son. The atmosphere is not being so conducive for Siya and Mampho, and the distance between them widens.
Episode 3242- Tuesday, 10th of December, 2019
Siya tries to convince Mampho to understand his opinions. David finds out about the troubling vision that Ziyanda had. Rene is unable to comprehend how she ends up in the arms of Mzi.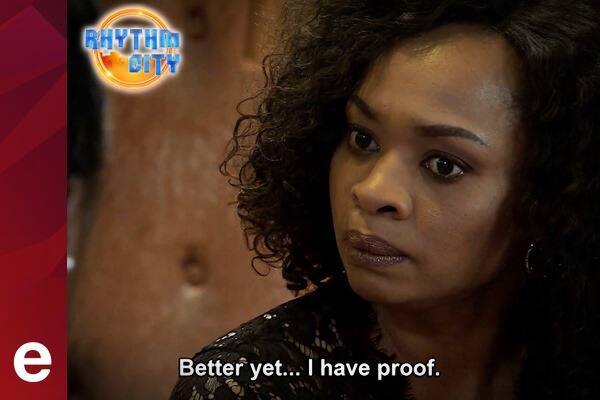 Episode 3243 - Wednesday, 11th of December, 2019
The conflict between Mampho and Siya becomes worse when Jafta gets involved. Khulekani's situation worsens as Nandi leaves him. On the other side, Pearl and Mzi are thrust together.
Episode 3244 - Thursday, 12th of December, 2019
Mandlakhe makes a very dangerous proposal to Khulekani. The relationship between Rene and Mzi is dependent on what Fats will say.
Episode 3245 - Friday, 13th of December, 2019
Lerato admits that she planned the meeting between Pearl and Mzi. Mampho receives very disturbing news from home. David comes up with an idea of punishment.
Episode 3246 - Monday, 16th of December, 2019
Mzi and Rene do not seem to be ready to face the elephant before them. They are still playing the blame game. Mampho decides that it would be best if he leaves.
Episode 3247 - Tuesday, 17th of December, 2019
Khulekani is so bitter about the death of his son that he makes up his mind about avenging his death. Mampho makes a tough decision as she chooses her mother at the expense of her relationship. David is set to face his fate.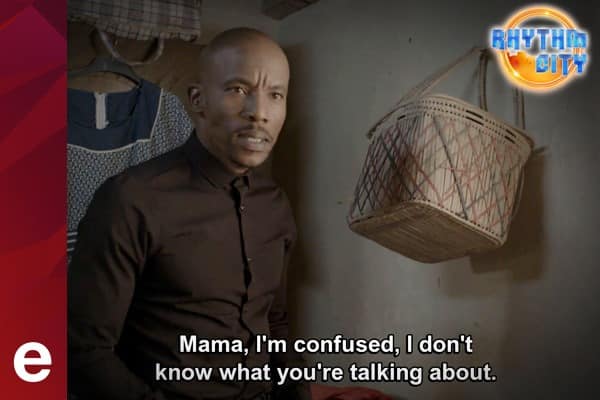 Episode 3248 - Wednesday, 18th of December, 2019
Mampho sets out on a journey to go and spend some time with her family. The situation between Rene and Mzi does not get better. David weighs the probability of coming out alive before he faces Khulekani.
Episode 3249 - Thursday, 19th of December, 2019
A sombre mood reigns Khulekani's household as they lay Theo to rest. Rene is going through a difficult situation. Gail is beginning to get fed up with David's misery.
Episode 3250 - Friday, 20th of December, 2019
Kop gifts Lefa even though Lefa does not deserve the prize. Rene makes a colossal decision, although it is destructive. Out of concern, Gail does not shy away from reaching out to David.
Episode 3251 - Monday, 23rd of December, 2019
Khulekani is willing to do everything to make David pay for his deeds. Reneilwe is apologetic to the Khuse household. Lefa says yes to a promise that he is not sure that he will be able to keep.
Episode 3252 - Tuesday, 24th of December, 2019
Tension reigns as David and Khulekani finally meet. Khulekani takes down his opponent. Lefa has gotten himself into a situation that he is not sure he will be able to handle.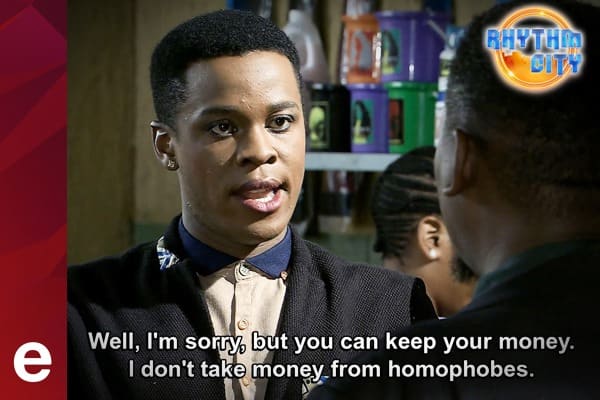 Episode 3253 - Wednesday, 25th of December, 2019
What just happened between David and Khulekani is not enough as David experiences something that he has not expected. The Khuse household is forced to go through the Christmas without Rene.
Episode 3254 - Thursday, 26th of December, 2019
David has new plans that no one can even imagine. Rene, on the other side, requests for an abortion. Khulekani is visited by someone he has not expected. Lefa becomes absent from where he should be.
Episode 3255 - Friday, 27th of December, 2019
Lefa admits that his mission has not been successful. David sets out on a plan to make his enemies angry.
Episode 3256 - Monday, 30th of December, 2019
Fats shows up just in time to rescue someone. Mzi and Rene make out. Lerato becomes friends with someone.
Episode 3257 - Tuesday, 31st of December, 2019
David is unable to hold back his emotions. Khulekani and Lerato find common ground in having encountered a common enemy. Siya finds out about Reneilwe's secret.
You do not want to miss out on the drama of the show since these Rhythm City Teasers are a tip of the iceberg. Be sure to catch the show on e.tv every Monday to Friday at 19h00.
READ ALSO: