Isidingo teasers, since the soapie premiered in 1998, have become one of the most-watched because of the fascinating plot twists. With Isidingo cast members like Lincoln Sibeko, Nina Zamdela, Nikiwe Sibeko and Kgothalo Letsoalo, among others, you can imagine how desirous people usually are to know what happens in the subsequent episodes. If you also want to see a tip of the iceberg with this month's teasers, then, you should check out these highlights.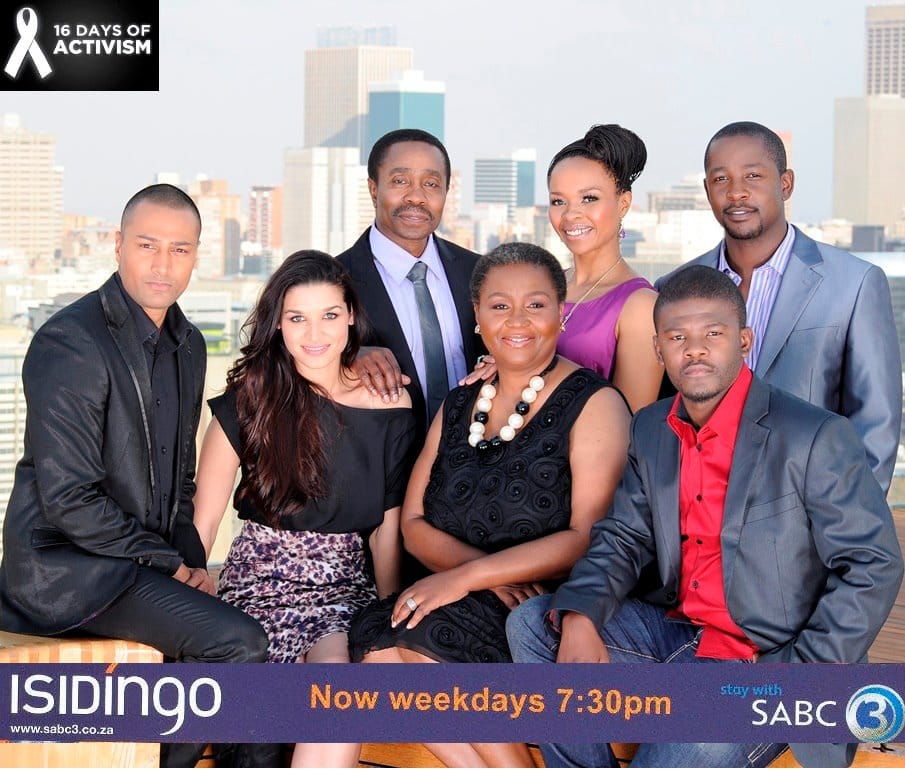 The South African soap opera Isidingo monthly teasers show a television drama series that you will want to watch over and over again without getting tired. This is because there is always something humorous and educative to learn. If you crave for entertainment stuff, then, you had better consider going for Isidingo soapie teasers because there is everything that makes an internationally-standard drama.
Isidingo teasers January 2020
Episode 5363 - Wednesday, 1st of January, 2020
The exposure of a nasty secret put lives at risk. The Shezi and Matabane families are infected by wedding fever. Sibiya does the unimaginable to obtain what he believes is for him.
READ ALSO: Isidingo Teasers: December 2019
Episode 5364 - Thursday, 2nd of January, 2020
Claudette decides to handle matters herself. The Matabane house is filled with wedding fever. Sibiya receives his big gift.
Episode 5365 - Friday, 3rd of January, 2020
The line that two people cross has a significant effect. The wedding of Sechaba and Phindile is hindered from holding according to plans. Sibiya has proven to be a problem for his friend.
Episode 5366 - Monday, 6th of January, 2020
Lincoln and Claudette receive an unusual request. The results of matric are finally released.
Episode 5367 - Tuesday, 7th of January, 2020
Lincoln faces his past. Aunt Tilly receives a friendly approach with a firm request from the Matabane brothers. Cebisa can no longer condone the nonsense of Sibiya.
Episode 5368 - Wednesday, 8th of January, 2020
The mission of Silas and Lincoln to neutralise General Ayivor and rescue Ntando takes an unexpected turn. Deliwe and Bangizwe get the surprise of their life. The pride of Cebisa and Sibiya hinders them from working on their budding romance.
Episode 5369 - Thursday, 9th of January, 2020
Phindile and Sechaba eventually get personal time together. Makgorometsa and Gatanga are disturbed that things are over between Cebisa and Sibiya. Based on the crisis in West Africa, the stakes get higher and bloodier.
READ ALSO: Lerato Mvelase age, children, husband, siblings, movies, pictures, song and Instagram
Episode 5370 - Friday, 10th of January, 2020
An old comrade returns to assist the Sibekos. The parties of bachelor Sechaba and bachelorette Phind are surprising and naughty affairs. Sibiya pretends as if she has given up on Cebisa.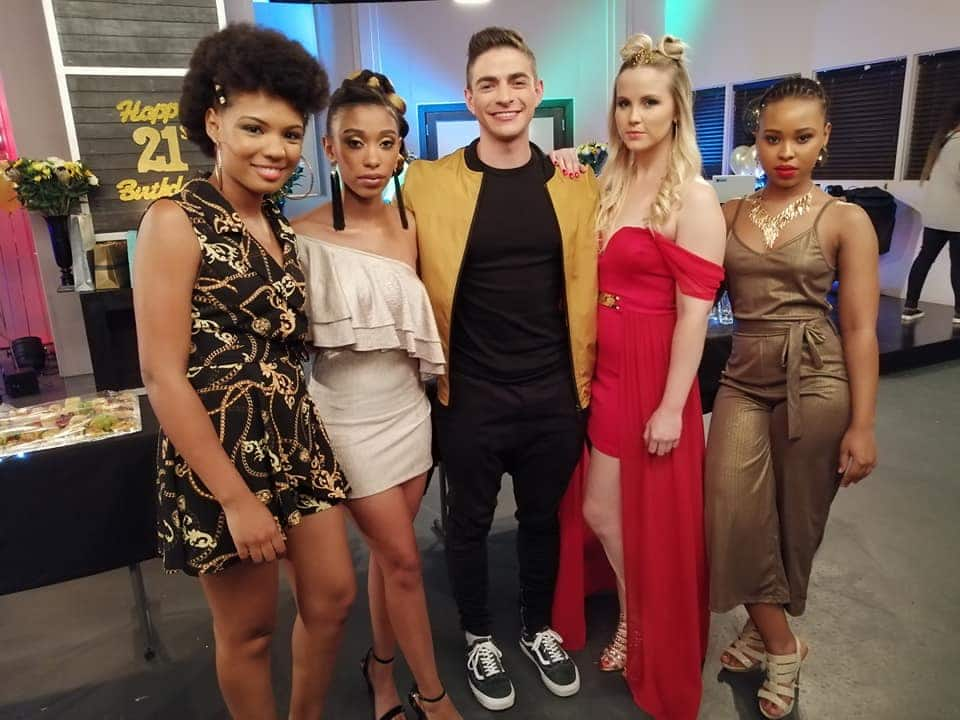 Episode 5371 - Monday, 13th of January, 2020
Mayekiso moves on with his shady games. As the white wedding of Phindi and Sechaba approaches fast, there is pressure on Kgothalo to introduce some strict measures. Each time a dispute arises, Gatanga is made to play judge and jury.
Episode 5372 - Tuesday, 14th of January, 2020
Something unexpected happens and that will overturn the life of everyone. A set of lovers expands the gap between themselves while another set struggles to burn the bulge.
Episode 5373 - Wednesday, 15th of January, 2020
Ntando and Claudette think about the best way to deliver Lincoln. Sechaba and Phindile's big day is threatened with bad weather. Then, Sibiya eventually lets go of his pride.
Episode 5374 - Thursday, 16th of January, 2020
Phindile and Sechaba share a beautiful wedding day with loved ones. The guilt of Lungi concerning Lincoln gains an advantage over her. Lalage and her kids share a special moment.
Episode 5375 - Friday, 17th of January, 2020
Mayekiso devises a perfect plan while the in-laws of Phindile and Sechaba surprise them. Sibiya reignites his relationship with Cebisa.
Episode 5376 - Monday, 20th of January, 2020
Roman has the impression that Mayekiso is not worthy of being trusted, and so, he looks for means of proving his assertion. Phindile unconsciously falls underground. Gatanga expresses the gratification about his incredible night with Morongwa to the guys.
Episode 5377 - Tuesday, 21st of January, 2020
Mayekiso continues to spearhead the rescue mission of Lincoln not minding the reservations that Claudette and Roman have. Sechaba makes Phindi rest and get better, but there is resistance. The king and queen of the Zamdela empire, who appointed themselves, are caught off-guard.
Episode 5378 - Wednesday, 22nd of January, 2020
Mayekiso tricks while the life of Morongwa damages. The life of Cebisa crumbles before her.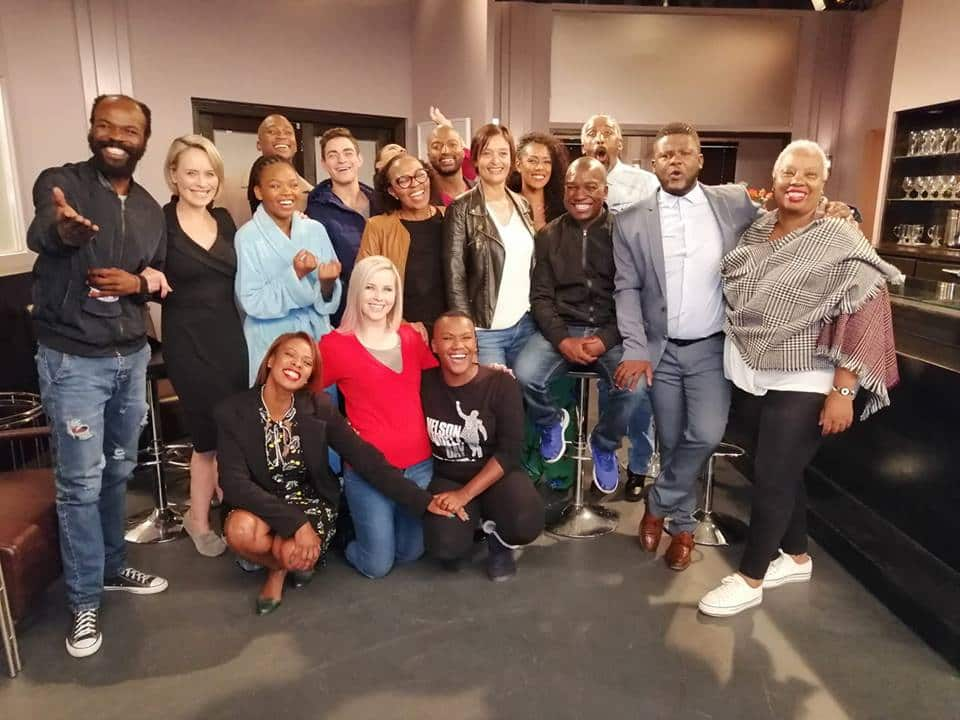 Episode 5379 - Thursday, 23rd of January, 2020
A distressed Veronica and Morongwa watch their lives ruined. Cebisa looks forward to making Nina's good books again. An old face returns to see the Lategans.
Episode 5380 - Friday, 24th of January, 2020
Kgothalo receives confrontation from the community while Cebisa feels she has gotten a raw deal from Nina. The Lategans disagree over Marius.
READ ALSO: Martin Bester age, wife, band, songs, albums, record label, secret sound video and Instagram
Episode 5381 - Monday, 27th of January, 2020
Olivia talks foolishly and escalates the tension. Sibiya tries to make Cebisa understand that he has a strong personality. The Lategans get a better understanding of who Marius is.
Episode 5382 - Tuesday, 28th of January, 2020
Things worsen whenthe Sibekos are concerned. A family gets a chance to start again while someone proves the need to stay courageous.
Episode 5383 - Wednesday, 29th of January, 2020
The words of Olivia haunt her again while Sibiya loses confidence after Cebisa discloses her plans. Marius breaks down the defence of Anja.
Episode 5384 - Thursday, 30th of January, 2020
Lungi moves on a dangerous path to save a life. As Cebisa plots her revenge, she takes a dangerous step. The Lategans seem to have hope on the horizon.
Episode 5385 - Friday, 31st of January, 2020
Cebisa sails dangerously close to the wind while trying to get Nina out of business. Marius makes an unsettling offer to Lalage. Olivia goes to a questionable source for encouragement.
You can rest assured of the best of time as you watch episodes after these exciting Isidingo teasers. However, do not forget that it broadcasts at 19h00 from Mondays to Fridays on SABC3.
READ ALSO: Luthando Shosha (Lootlove) age, measurements, baby, baby daddy, haircut, other names, TV shows and Instagram