If you need a television drama series that will give you great pleasure and delight, and at the same time hold your attention and interest, then, you should consider Isithembiso Teasers. Last month's episode ended by showing how Khensani became angry after Abedie asked him whether the kid belonged to him or not. Also, we saw how Sne got into an affair with Prof Jele because she needed better marks. And with all of those, what happens next? Have a tip of the answer as you read through these highlights.

As one of the fastest-rising television series in South Africa, the humour and drama in Isithembiso soapie teasers have made the episodes in the show worth watching every night. And interestingly, Isithembiso actors are not relaxing in performing their best. While you are always assured of updates on your favourite teasers on this website, this month is no exception. This is why we bring you a run-down of what to expect in the highly entertaining teasers of Isithembiso.
Isithembiso teasers TVSA December 2019
Episode 176 - Monday, 2nd of December, 2019
Kandy faces a horrible moment of decision making while Cheez struggles to fulfil what he has promised Banzi. Abednego confronts the problem of Khensani as Simi goes through a heartbreaking experience.
READ ALSO: Isithembiso Teasers: November 2019
Episode 177 - Tuesday, 3rd of December, 2019
The dark alliance of Cheez and Banzi strengthens while Abednego is afraid of losing Chunks forever. Also, Kandy and Sne try to do what is right.
Episode 178 - Wednesday, 4th of December, 2019
Mbali is crushed after finding out the truth concerning Prof Jele. Also, Khensani takes drastic action while trying to prove that she is pregnant. Simi is anxious about the safety of Kagiso.
Episode 179 - Thursday, 5th of December, 2019
Simi challenges Ndeleni concerning the heist while the girls feel that Prof Jele outplayed them. Then, the result of the pregnancy test of Khensani devastates Chunks.
Episode 180 - Friday, 6th of December, 2019
Sne makes a difficult decision concerning Prof Jele while Khensani develops a baby bump. Banzi enlists a miracle team. Simi is afraid that her confession to Matla might claim Kagiso's life.
Episode 181 - Monday, 9th of December, 2019
Banzi enjoys a miraculous night, except for a test that he is confronted with. Kandy, Mbali, and Sne report Prof Jele. The suspicions of Ayanda over Khensani grow.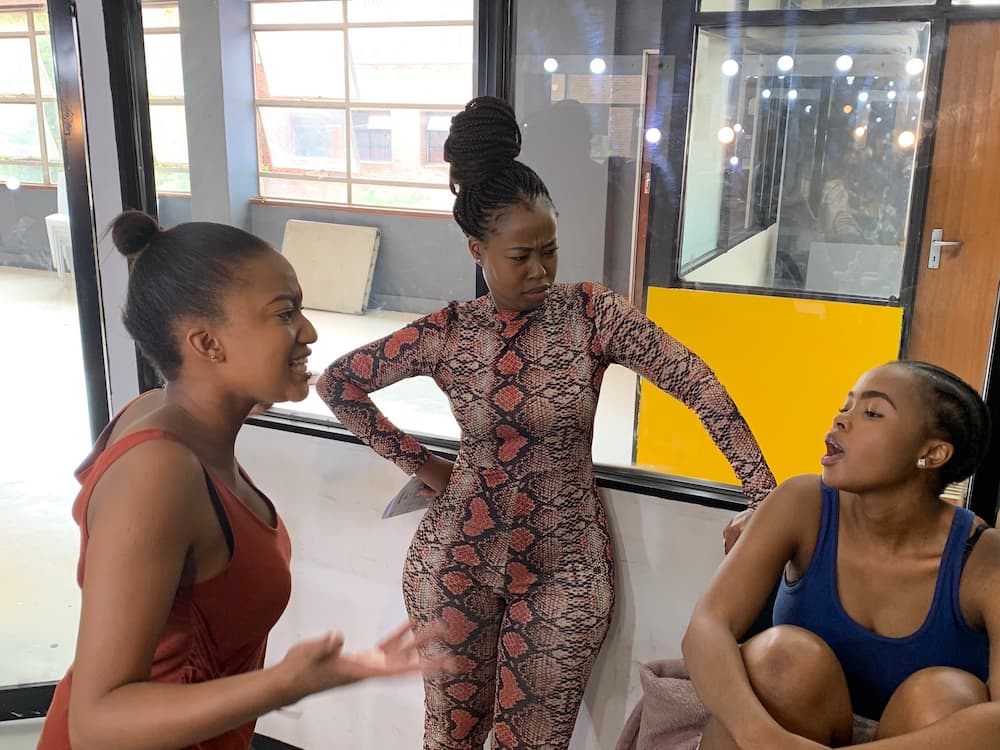 Episode 182 - Tuesday, 10th of December, 2019
Simi makes an effort to deliver Ndeleni and Kagiso from Gatsha. Banzi takes Cheez under his wing, and Oscar interrogates Abednego concerning the special night he had with Khensani.
READ ALSO: Melody Molale age, husband, blog, Instagram and contact details
Episode 183 - Wednesday, 11th of December, 2019
Banzi promises a rise in Motaung's will while Simi eventually tells Zamani about her feelings for him. Prof Jele tries to charm Mbali to submit, while Chunks discovers a shocking fact.
Episode 184 - Thursday, 12th of December, 2019
Abedie's antics with Khensani devastate Chunks, and the girls seek for assistance from Palesa. Lungi is afraid that Banzi might be a devil while Ayanda uncovers Khensani.
Episode 185 - Friday, 13th of December, 2019
A campaign launched against Prof Jele online escalates beyond what he has expected. Khensani and Abednego pay for their lies. Lihle receives an unexpected gift from Banzi.
Episode 186 - Monday, 16th of December, 2019
Koloi plans on how to pack out Milners. Zoleka discovers that she has a fan. Abednego's life complicates the more.
Episode 187 - Tuesday, 17th of December, 2019
Ethel summons courage in preparation for her surgery while Diamond is upset with the growing friendship between Zoleka and KB. Vivian teaches Tshepo what Christmas means.
Episode 188 - Wednesday, 18th of December, 2019
Koloi and Dolly dance and also share the good old times. Diamond hinders the manifestation of love while Oscar faces a supernatural apparition.
Episode 189 - Thursday, 19th of December. 2019
Koloi takes action on Ma Dolly, and Zoleka gives KB a surprise. Oscar hunts for Tokoloshe, and Palesa dashes the hopes of Banzi.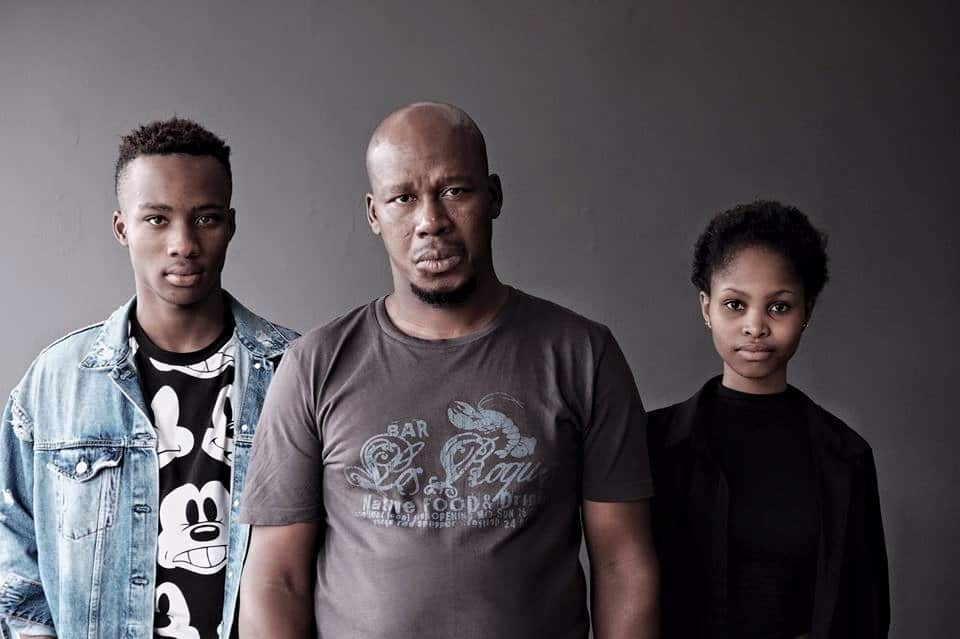 Episode 190 - Friday, 20th of December, 2019
A man shows up amidst the girls, while Koloi improves on his relationship with Dolly. Then, Ayanda confronts Simi while Oscar faces his demons.
READ ALSO: Ian Khama age, children, wife, siblings, parents, education and scandals
Episode 191 - Monday, 23rd of December, 2019
The boys ponder on the best way to celebrate their Christmas. Abednego and Oscar track down Satan's friend while the mayor visits Banzi.
Episode 192 - Tuesday, 24th of December, 2019
Vivian has exclusive news for Kero while Abednego and Oscar eventually meet with the Kota monster. Patrick and Tiro execute a plan to make Nhlamulo and Cheez get along.
Episode 193 - Wednesday, 25th of December, 2019
The road trip of the boys becomes more exciting than usual. A homeless man educates others on what the spirit of Christmas is about.
Episode 194 - Thursday, 26th of December, 2019
Zoleka consoles Diamond over Vivian. The boys accept the reality and what Cheez says about family, and Zamani faces a shock in Kwa Mashu.
Episode 195 - Friday, 27th of December, 2019
Banzi considers making a massive announcement during his New Year's party while an unexpected visitor arrives at Zamani's place. The interest that Koloi has in Dolly undergoes a test.
Episode 196 - Monday, 30th of December, 2019
Banzi requests the presence of some unexpected guests to the new year party that he is organising. Zamani finds it hard facing his latest catastrophe, but Simi is willing to assist. Ma Dolly and Koloi break up and then make an amend.
Episode 197 - Tuesday, 31st of December, 2019
After Ayanda arrives in Kwa-Mashu, she gets a surprise. Zamani is unable to cope with the death of Johannes, and Banzi surprises everybody with his announcement.
The fact is there is even more than you've expected to see in your favourite Isithembiso teasers for December. So, remember to catch up with other viewers as each episode broadcasts at 19h30 from Mondays to Fridays on Mzansi Magic.
READ ALSO: Nelson Mandela Robben Island interesting facts you should know