John Black is going to attempt something remarkable, something no one has done before. He is going scale Antarctica's tallest mountain in a rhino suit.
John is attempting to raise $250,000 to help with wildlife conservation if he reaches his goal he has promised to climb Mount Vinson wearing a rhino suit.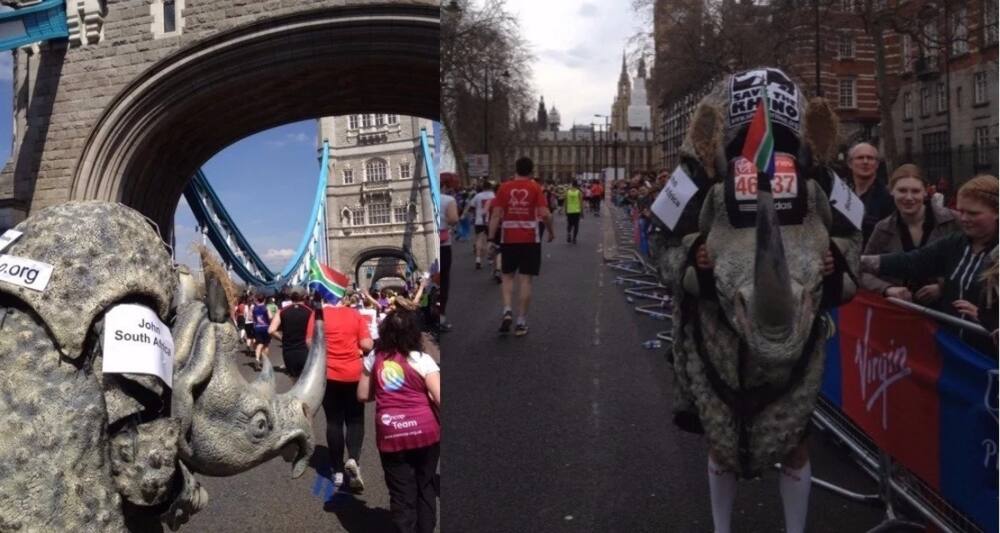 He is an experienced climber and has climbed 6 of the seven highest mountains on each continent. This last climb will mean more to him, not that it is a completion of a personal goal but what it means for the environment.
READ ALSO: Alleged rhino poachers to face the music in court today
"I feel it is our duty to preserve the fauna and flora diversity we have," John has gone to great lengths to help with wildlife conservation.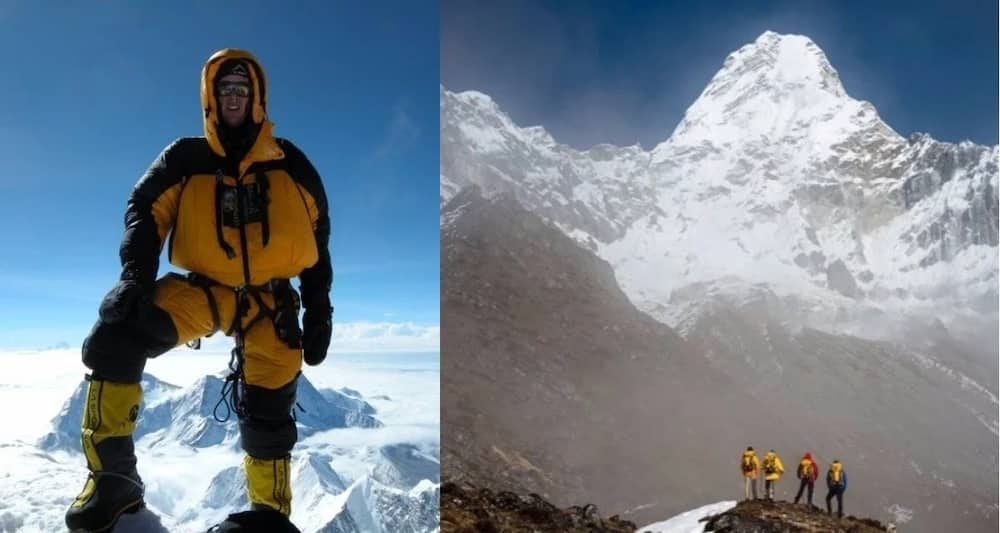 On Friday, the 22nd of September is World Rhino Day, John plans to publicly promise to climb Mt. Vinson in aid of wildlife conservation.
"I challenge you to make a donation and then watch me make history in Antarctica in a Rhino suit. It will be legendary, and the Rhinos will be grateful!" Is John's challenge to the world. The funds raised will go to the Endangered Wildlife Trust (EWT).
Briefly.co.za learned from goodthingsguy.com that in 2013, John took part in the London Marathon while wearing a full body rhino suit, he plans to climb Mt. Vinson wearing a similar one.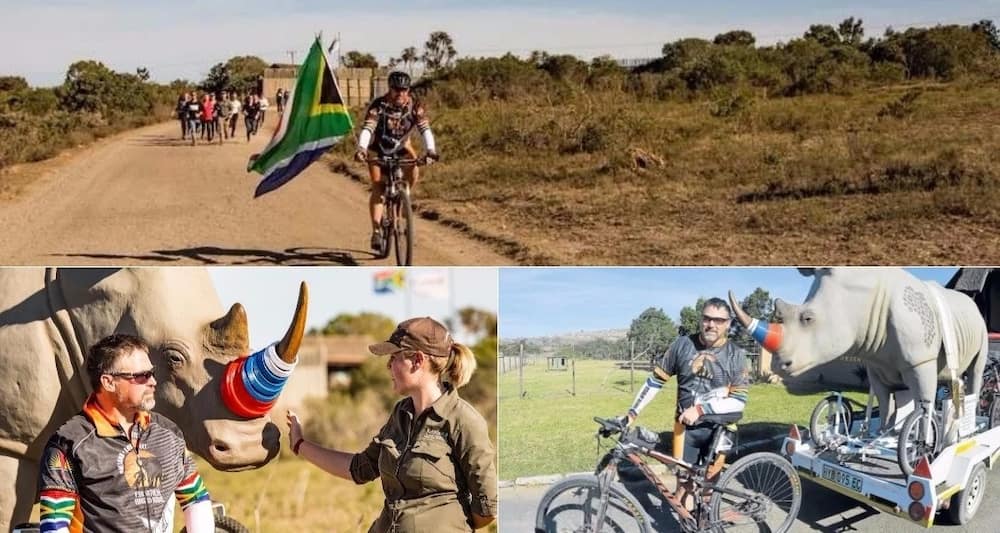 There are many organisations working towards wildlife conservation goals, earlier this year Wayne Bolton completed his OLLI Frontier Rhino Ride, in which he cycled through 20 game reserves from Nelson Mandela Bay, through KZN to the Mozambique border.
READ ALSO: Animal welfare organisation raises concerns over rhino horn online auction
Do you have a story to share with Briefly? Visit our Facebook page where you can send us a message or leave us a comment. Your story could be shared online.
To stay up to date with the latest news, download our news app on Google Play or iTunes today.