What a week for celebs! Kim Kardashian's toes were the talk of the town and Kairo collaborated with her mom, DJ Zinhle, for a cool business venture. Sneziey had to dismiss rumours of black magic and Cassper Nyovest wasn't bothered that his exes hang out. Ntsiki Mazwai once again took a swipe at Bonang Matheba, and peeps called her obsessed.
PAY ATTENTION: Click "See First" under the "Following" tab to see Briefly.co.za News on your News Feed!
1. Kim Kardashian's toes make headlines: Fans think there's 6 on each foot
While Kim Kardashian appears to have changed her dress sense to suit her husband's 'born again' lifestyle, her most recent appearance at an event sparked controversy on social media and it was not because of her dressing, but her toes.
Apparently, Kim stepped out for American Influencer Awards recently and was captured rocking open-toe heels which showed that the reality TV star has six toes on each foot as opposed to five each like most people on earth.
The photo went viral with most people questioning why the social star has six toes and translated it to mean that she is not human and must have come from a different species of humans.
Briefly.co.za gathered that the red sandals being worn by Kim seemed to accentuate the fact there could be another toe on her foot and this is not the first time that she has been called out over it, Mirror reports.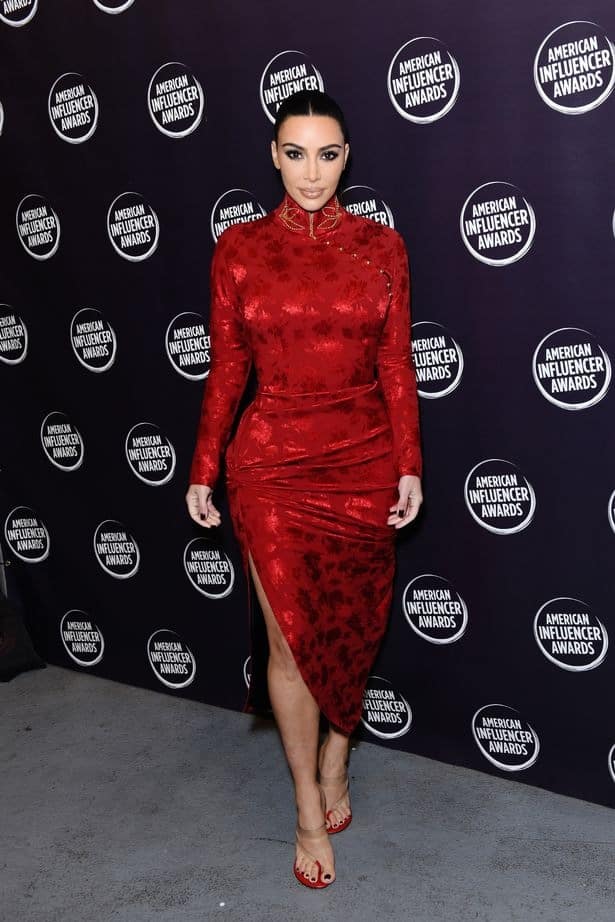 READ ALSO: Man's comment about Mihlali sparks fierce comeback from SA ladies
2. Sneziey jumps to defend herself & her gogo from black magic claims
Poor Snenhlanhla 'Sneziey' Msomi has been shaded once again for something she is not guilty of doing. Being an Idols season 15 finalist came with a whole load of drama for Sneziey and it didn't help that she didn't win either.
Sneziey and her grandmother have been accused of dabbling in that black magic 'ish'. As if it wasn't bad enough that Sneziey got roped into the Viggy and Virginia Qwabe drama by being accused of bullying them during their time on the show, now the poor girl's got to defend herself against witchcraft claims too.
According to Daily Sun, peeps claim that Sneziey and her grandmother are the proud owners of a tokoloshe - goodness gracious, what next?!
Once again, Sneziey had to jump to defend herself before things got out of hand. She explained that both she and her grandmother are women of god and do not even believe in such things.
Sneziey's mother passed on sometime back and it has been just her and her gogo ever since. Hearing people accuse her grandmother of such things saddened Sneziey deeply.
3. AKA congratulates Kairo on her business venture with DJ Zinhle
Mzansi's influencer from birth, Kairo Forbes, has just scored her first major partnership with her mom's brand, Era by DJ Zinhle. The daughter of top musos, AKA and DJ Zinhle, will have her own Kairo watch under her mom's brand.
Her grandmother, on behalf of Kairo, announced the partnership on Instagram, along with a few snaps.
AKA proudly congratulated his daughter. He wrote:
"Congratulations on the launch of your 1st collaboration @kairo.forbes."
4. Cassper Nyovest coolly reacts to two of his exes casually hanging out
Cassper Nyovest has dated many gorgeous ladies in his life, and some of them move in the same circles as they are celebs in the same country.
The rapper has been romantically involved with Boity Thulo and Amanda du Pont and the ladies were recently snapped as they were hanging out together.
It can be really weird to see your exes hanging out and maybe even a little worrying - what could they be discussing?
However, Cassper has shown that he's not too worried about it. Well, he is very much in love with Thobeka Majozi, whom he says he would 'risk it all' for.
Mufasa retweeted a snap of Boity and Amanda with a caption that reflects what many of us thought when we saw it.
"If they were not discussing a certain rapper then I don't know."
No one but the ladies will know for certain what they were talking about, but it could have been one very interesting conversation for a lucky fly on the wall, that's for sure.
READ ALSO: Tornado season: KZN hit again, this time near the Utrecht region
5. Ntsiki Mazwai takes a swipe at Bonang Matheba's intelligence, again
Social media users were pretty miffed when Ntsiki Mazwai made a comment about Bonang Matheba and current affairs.
The muso and poet said she would love to see Bonang get asked some serious questions and thinks the entertainer would give some interesting answers.
Fans did not take kindly to this and even accused Ntsiki of insulting Bonang's intelligence and being obsessed with her, as reported on by TimesLIVE.
Ntsiki also said Bonang shouldn't have knowledge of what she would be asked so she can be open about the things she's not clued up about.
For fans, this sounded as if Ntsiki wants Bonang to be embarrassed.
"They mustn't give her the questions prior to go research ... and she mustn't be shy about not knowing things. Just be herself and throw in her political social commentary."
Ntsiki said she wasn't being judgmental, she merely wants to hear what the entertainer has to say about current affairs.
Enjoyed reading our story? Download BRIEFLY's news app on Google Play now and stay up-to-date with major South African news!