Days of Our Lives has remained one of the soap operas that have never left the corridors of the media since it started airing. Entertainment lovers across the country continuously look forward to the T.V. drama series and its succeeding episodes due to its uniqueness and taste for quality. But then, how many of the Days of Our Lives cast members do you know? This article not only gives you a comprehensive list of them but also discusses the outstanding contributions of some cast members who have played unique parts so far.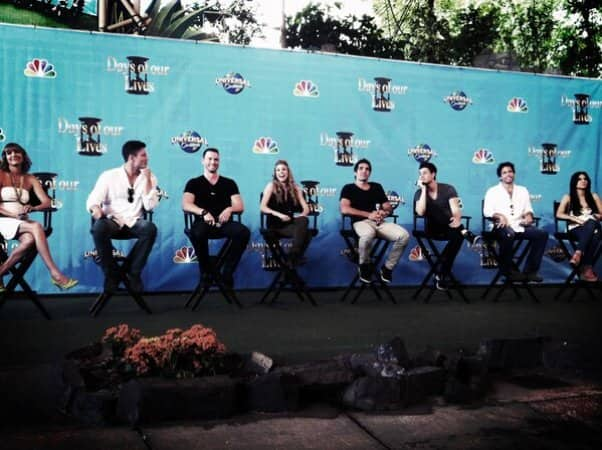 Days of Our Lives is an American soap opera that is shown on weekdays. It first aired on the 8th of November, 1965, and due to its aesthetic and intriguing series, it happens to be the longest-running TV show since inception. How old is Days of Our Lives? Well, at the time of publishing this piece, the soap opera is 54 years old since it started airing.
Days of Our Lives Characters
Below is a chronicle of some of your favourite casts of Days of Our Lives:
1. Drake Hogestyn
The successful American actor played the role of John Black. Donald Drake Hogestyn first starred in Seven Brides for Seven Brothers before joining Days of Our Lives in 1968. Apart from that, Drake has also been featured in other television series like Otherworld, Generation, Beverly Hills Cowgirl Blues, and Criminal Minds. Hogestyn is married to Victoria, and their union is blessed with three daughters and a son, namely Whitney, Alexandra, Rachael, and Ben.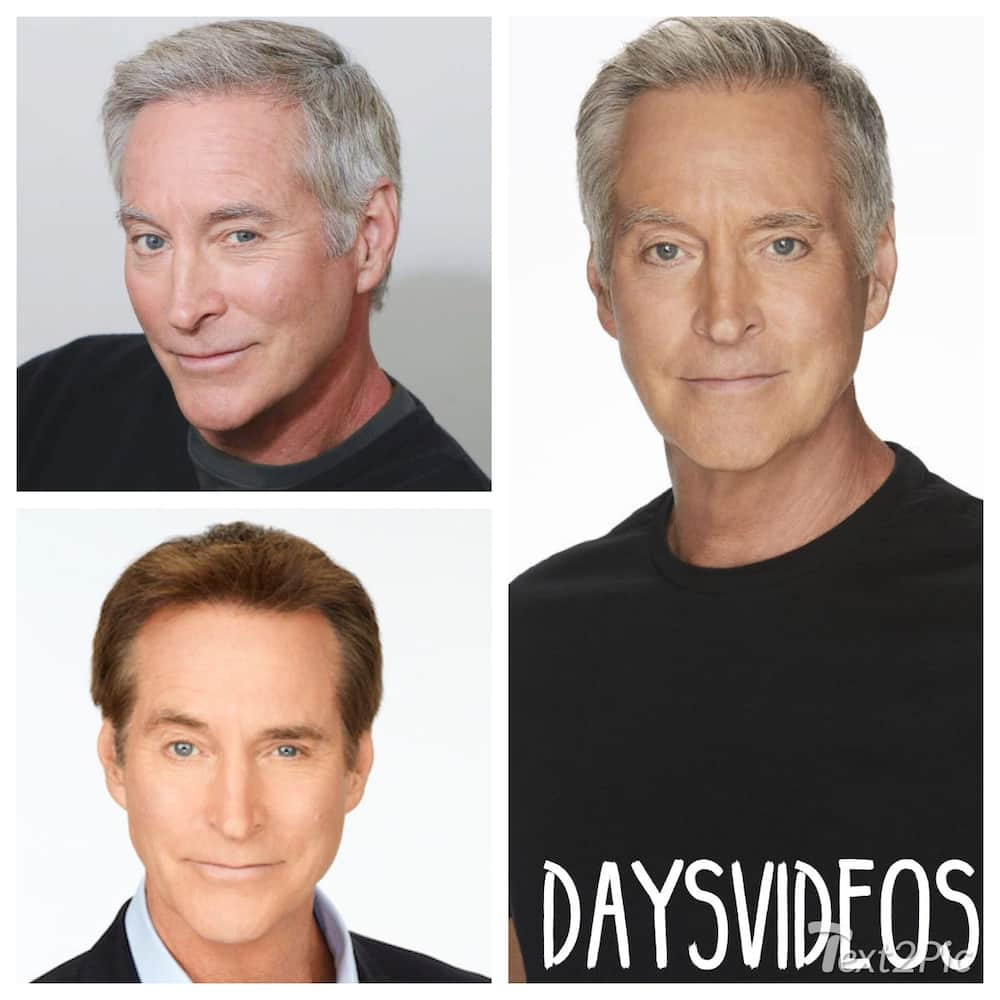 READ ALSO: All your favourite Nigerian actors including those who died in 2018
2. Marlena Evans
Marlena is a veteran actress nicknamed Salem Stalker. She first featured on the 21st of June, 1976, and interestingly, she is one of the longest served actresses in Days of Our Lives to date. Her real name is Deidre Hall. Marlena Days of Our Lives and her twin sister were born on the 31st of October, 1947, in Milwaukee, Wisconsin, but grew up in Lake Worth, Florida. She is 72 years as of 2019.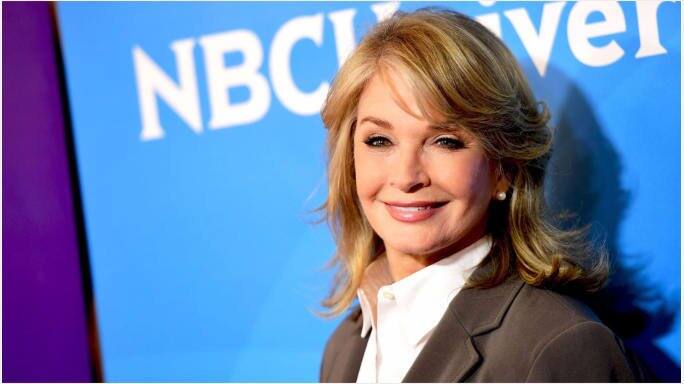 3. Camila Banus
Camila, a sister to Gabriela, was born in Miami Beach, Florida, USA, on the 22nd of July, 1990 to Jaime and Carmen Banus. She made her acting debut in 2008 as Lola Montez in One Life to Live. She is well-known for her role as Gabi Hernandez in Days of Our Lives. Camila has also appeared in other popular T.V. series, including One Life to Live and Dexter. She was nominated for Young Artiste Award under the category of Outstanding Young Ensemble in a TV series One Life to Live.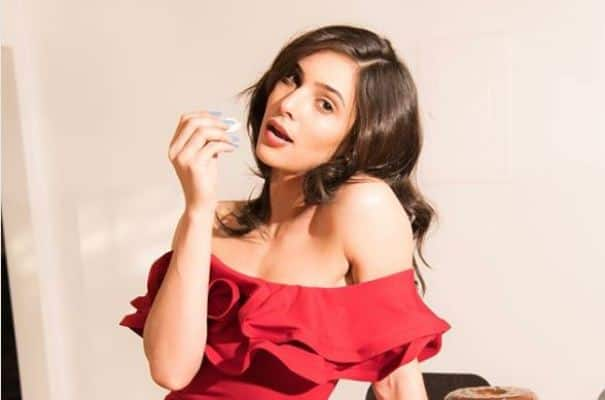 4. James Scott
Born in Newcastle, England, James Scott is the most popular man that captivated viewers' attention for his incredible role as EJ Wells DiMera in Days of Our Lives TV series. He was portrayed cunning and manipulative. He featured in All My Children in 1970 and Wrecked in 2016.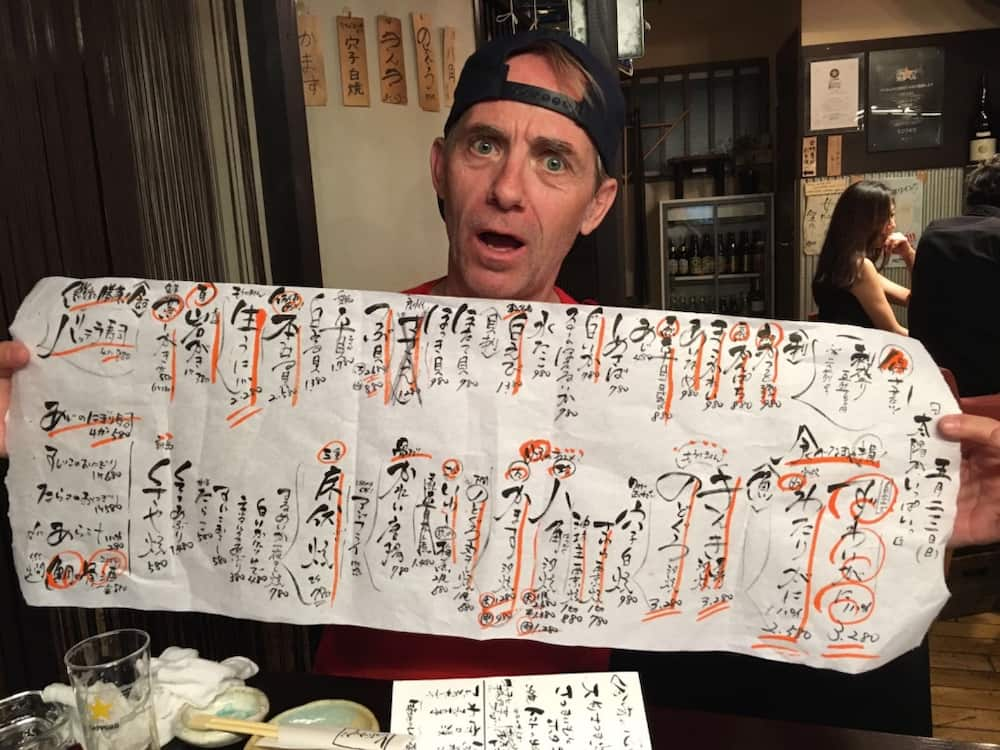 The veteran actor is married to a model, Kaitlin Robinson. He tattooed his left forearm with the inscription, "Nature never did betray the heart that loved her". The statement is lifted from William Wordsworth's poem Tintern Abbey. James Scott was named TV Guide Canada's Sexiest Man alive in 2011.
5. Stefano DiMera
Stefano was a man who cheated death eleven times. He was a successful musician and an actor who featured as a cast member of Days of Our Lives. Known as Joseph Mascolo in real life, Stefano DiMera was born on the 13th of March, 1929, at West Hartford, Connecticut. He had his first role in 1982. Stefano loved to play tennis, clarinet, and also read. Unfortunately, he died in 2016 at 87 years.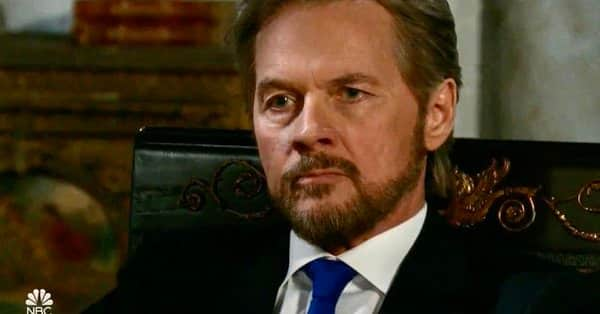 READ ALSO: Best thriller movies of 2019 vs best thrillers of all time
List of cast members of Days of Our Lives
Apart from the cast members discussed above, the following is a comprehensive list of Days of Our Lives actors and their real names:
Jennifer Landon featured as Hillary;
Drake Hogestyn starred as John Black;
John Aniston starred as Eric Richards; Victor Kiriakis;
Kurt Caceres acted as Guillermo;
Arianne Zucker played as Nicole Walker and Helena;
Joseph Mascolo played the role of Stefano DiMera;
Gabrielle Haugh starred as Jade Michaels;
Bill Hayes starred as Doug Williams and Byron Carmichael;
John-Paul Lavoisieras as Philip Kiriakis;
Suzanne Rogers as Maggie Horton Kiriakis;
Aloma Wright was known as Maxine Landis;
Lucas Adams as Tripp Dalton;
Annalisa Cochrane starred as Alyssa;
Vincent Irizarry featured as Deimos Kiriakis;
Spencer Neville featured as Derrick;
Greg Vaughan as Eric Brady;
Vanessa A. Williams starred as Valerie Grant;
Kristian Alfonso played the role of Hope Williams Brady and Gina Von Amberg;
Vivian Jovanni as Ciara Brady;
Rob Derringer as Scooter Nelson;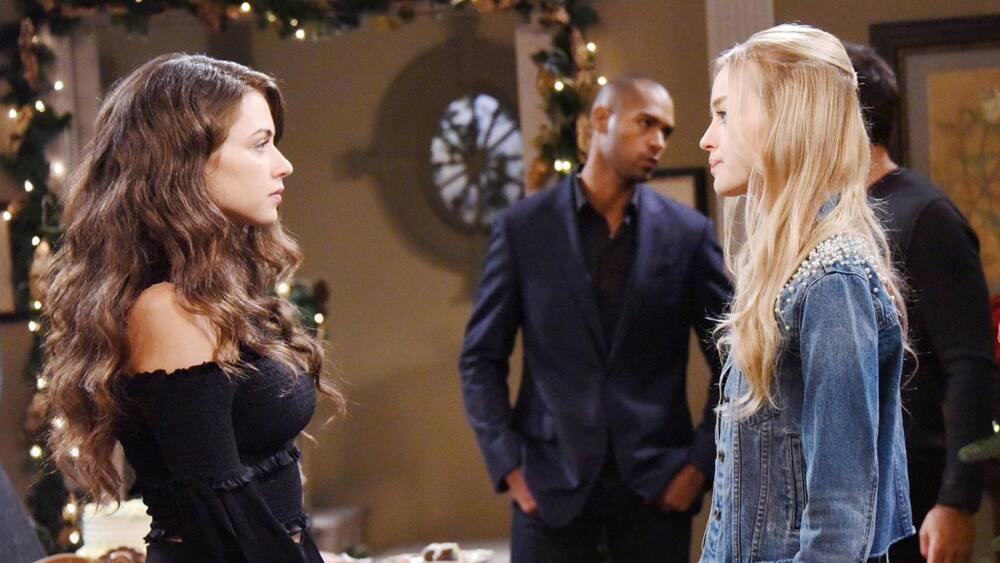 Thaao Penghlis starred as Tony DiMera and Andre DiMera;
Marie Wilson starred as Summer;
Galen Gering played the roles of Rafe Hernandez and Arnold Feniger;
Kate Mansi played the role of Abigail Deveraux;
Real Andrews as Robert Parry and Hal Michaels;
Kyler Pettis starred as Theo Carver;
Nadia Bjorlin starred as Chloe Lane;
Eric Martsolf featured as Brady Black;
Judi Evans featured as Adrienne Johnson Kiriakis and Bonnie Lockhart;
Lauren Koslow featured as Kate DiMera;
Craig Welzbacher played the role of Myron;
Lamon Archey played the role of Eli Grant;
Zak Henri played the role of Henry;
Connor Weil starred as Mark McNair;
Scott Shilstone starred as Zack Brady and Wyatt;
Julian Barnes as Harold;
Jaime Lyn Bauer played the role of Laura Horton;
Olivia Rose Keegan played the role of Claire Brady;
Harper and Sydnee Udell featured as Arianna Horton;
Jonathon McClendon featured as Chase Jennings;
Deidre Hall featured as Dr. Marlena Evans, Samantha Evans, and Hattie Adams;
Kevin Riggin as Rory;
Kassie DePaiva starred as Eve Donovan;
Shawn Christian starred as Daniel Jonas.
There is no better way to state that Days of Our Lives cast members have done a great job in maintaining the feel of professionalism that they express in the delivery of their roles. This, no doubt, has contributed to the reasons why the soap opera has not gone into extinction or bore viewers across the globe.
READ ALSO: Michelle Botes age, children, husband, education, TV shows, movies, nominations and Instagram