Are you in need of a soapie drama series that will keep you glued to your television screen? Search no more as Skeem Saam teasers are the answer. They promise lots of excitements with each episode, which you will get to know in the following paragraphs. With that, while other fans wait daily to catch the fun, you would have gotten a foreknowledge.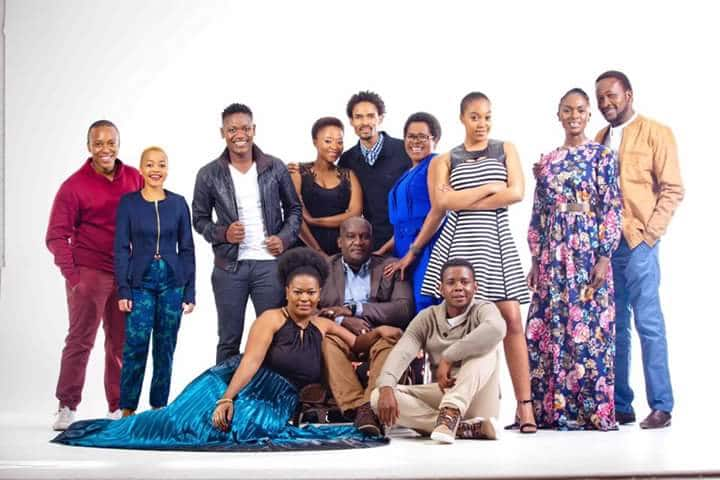 As one of the best soapie drama series in South Africa, Skeem Saam Teasers have been airing for some time, and they have been intriguing. The creativity and expertise of the writers and directors have made it highly recommended for every soapie lover.
Skeem Saam Teasers January 2020
Episode 128 - Wednesday, 1st of January, 2020
Tumishang gets Leeto shivered incredibly. Celia finds out about her sad state of mind while Rachel gets the family lunch ready. Lehasa may have a fall out with the law.
READ ALSO: Skeem Saam Teasers December 2019
Episode 129 - Thursday, 2nd of January, 2020
Meikie listens into a discussion that is not for her ears, which increases the anxiety of her son. Marothi is not delighted in any way as his adversary is a free man and goes around untouched. Elizabeth's internship predicament has more to it than she ever talks about.
Episode 130 - Friday, 3rd of January, 2020
Leeto compromises his standard. Lehasa becomes disturbed that Fanie may have got things complicated for him. Mr Kgomo inadvertently uncovers the deceits of Lizzy.
Episode 131 - Monday, 6th of January, 2020
Leeto and Mokgadi are excited when their long-cycle vision finally becomes a reality. Celia is shocked when she finds out about Rachel's latest stunt relating to her career. The Principal is baffled because Elizabeth is hesitant concerning her internship.
Episode 132 - Tuesday, 7th of January, 2020
Vivian has some news that came as a surprise to Francois. Leeto with Noah persuades Mokgadi to ensure the house is opened up in an appropriate style. Mapitsi and Tbose get ready for an indispensable landmark in the life of Pitsi.
Episode 133 - Wednesday, 8th of January, 2020
Leeto and Mokgadi have their first mild dispute at their latest house. Cindy and Leeto are apprehensive about where Francois' allegiances lie. MaNtuli makes a shocking revelation to Sis Ouma about Koloi.
Episode 134 - Thursday, 9th of January, 2020
Mokgadi's anticipations are cut off as Leeto battles to keep a boundary. Koloi is nervous that a December upshot may forever affect his life. Francois turns down a good deal, and someone counsels him.
Episode 135 - Friday, 10th of January, 2019
Love reigns in Maputla's new home. Francois finds himself in a slightly sticky situation. The Principal uncovers a pearl of information.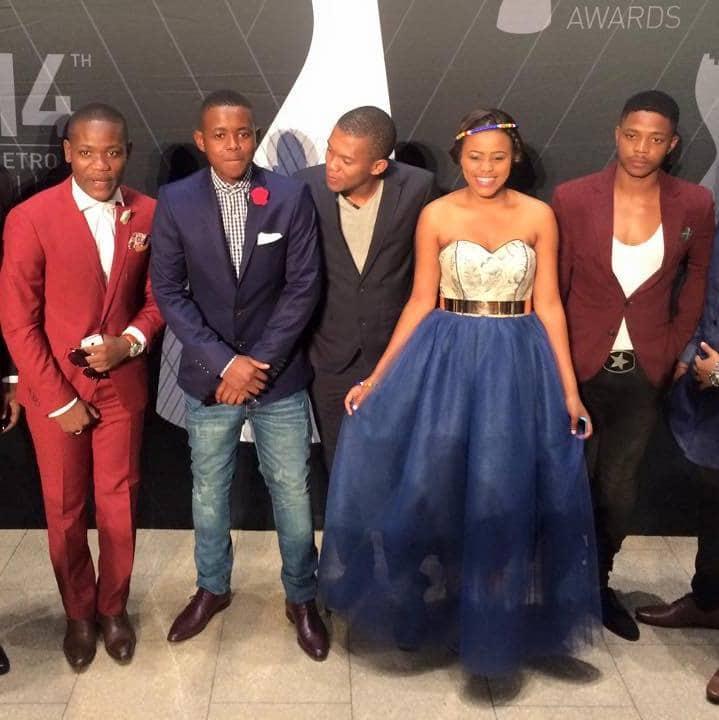 Episode 136 - Monday, 13th of January, 2020
Noah drops a bombshell concerning a request on Leeto. Francois is in a quandary concerning what tomorrow holds for him. MaNtuli gets everybody surprised with the revelation of someone's HIV status.
Episode 137 - Tuesday, 14th of January, 2020
Francois tries to deceive his boss, and now it appears that those lies will bring him out sooner than his imagination. Leeto's and Mokgadi's honeymoon is cut short. Kwaito discovers Elizabeth's partial honesty to him for a long time.
Episode 138 - Wednesday, 15th of January, 2020
Leeto is compelled to tell the truth about his purposes behind not having any desire to respect the request from Noah. Francois gets plans underway to accomplish his objectives. However, he feels appalling about it. Elizabeth and Kwaito battle to discover shared opinions regarding the previous internship burdens.
Episode 139 - Thursday, 16th of January, 2020
Francois winds up on scrutinising Vivian's intentions. Tumishang returns and makes a few requests from Leeto. Clemetstakesa looks at Sthoko before the class and becomes stressed.
READ ALSO: Ian Khama age, children, wife, siblings, parents, education and scandals
Episode 140 - Friday, 17th of January, 2020
Mokgadi and Noah are left stumbled by Leeto's proposal. Vivian passes a shocking message to Francois, leaving him both shocked and bothered. Koloi defends somebody as Jonas gives them an inconsiderate attitude.
Episode 141 - Monday, 20th of January, 2020
Francois gets angry at a wrong person. Leeto understands that he must have expected a more significant outcome. An unexpected visit makes Kwaito understand that despite everything, he may have affections for somebody.
Episode 142 - Tuesday, 21st of January, 2020
Francois gets himself into trouble, and his untruths keep on surrounding him. Mokgadi's mysterious past might irk her and Noah. Kwaito becomes enticed by reminiscences of a sweetheart from an earlier time.
Episode 143 - Wednesday, 22nd of January, 2020
Francois is paranoid about Vivian, and it makes him muddle up an opportunity that would have changed his career. Mokgadi is stunned to know of things that Noah carried out in her absence. Kwaito prevents himself from creating allure with a past incident.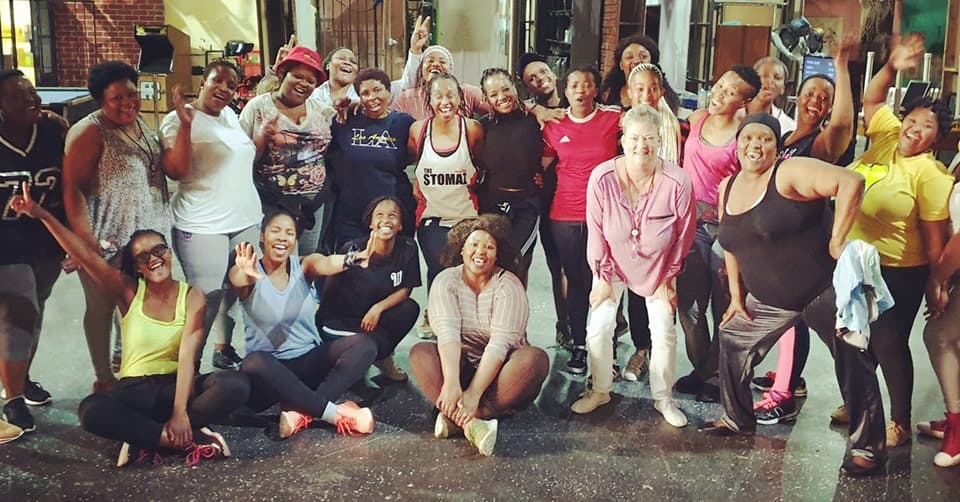 Episode 144 - Thursday, 23rd of January, 2020
Leeto is with somebody he should not meet with, and Bopape catches him. Francois pushes in minimising the damage of an incident with Jean. Alfred is intrigued when a probable partner assists him out of a precarious situation.
Episode 145 - Friday, 24th of January, 2020
Tumishang lost it the moment some truth was uncovered to him by a lawyer. Francois almost spills the beans about his journey. The Principal is dispirited over new advancements because of the school trip.
Episode 146 - Monday, 27th of January, 2020
The day of confession has come for Leeto. Lehasa makes an alarming revelation about Francois. Koloi draws attention with an alias of a love expert.
Episode 147 - Tuesday, 28th of January, 2020
The Maputlas get the stun of their lives as somebody makes his way through the door. Francois is by all accounts in a problematic situation and settles on a final choice. Sthoko talks rashly about a school excursion and gets a youngster thrilled.
Episode 148 - Wednesday, 29th of January, 2020
The least expected person enters the crime scene, and there was a dramatic turn out of events. Clement truly gets the entry door closed forcefully, and his family is not excessively satisfied with this. Francois is unfaltering in his choice to tell the truth.
Episode 149 - Thursday, 30th of January, 2020
The Kgomos are worried concerning the doom of the man who is alleged of being behind the kidnapping of their daughter. Francois has decided not to tell the truth to his chief as a result of life-changing news he heard. The feedback from the department of education did not get Alfred excited.
Episode 150 - Friday, 31st of January, 2020
Mr Kgomo, with his wife, visits Tumishang and things go wild. Vivian discovered that Francois had disrupted a few norms and it pleases her. Alfred falls into a logger's head with the Principal.
Not disappointed right? Skeem Saam Teasers have many exciting moments for you. Make it a date with other fans to watch these exciting teasers as they air on SABC1 at 18L30 from Mondays to Fridays.
READ ALSO: Pitso Mosimane biography: age, children, wife, family, Khama Billiat, memes, position, team coached, awards, salary and Instagram