- A future doctor has opened up about the power of a community that unites
- Thanks to the efforts of others, he was able to study medicine abroad
- Now, Mandla Dennis Matshabe started a foundation aimed at helping other underprivileged kids
PAY ATTENTION: Click "See First" under the "Following" tab to see Briefly.co.za News on your News Feed!
"It takes a community to raise a child" - these were the words that stuck with Mandla Dennis Matshabe, and he is living proof of it.
Matshabe was born on 28 May, 1993, at the Mapulaneng Hospital to parents Edward Matshabe and Stephinah Leshabane-Matshabe.
The 26-year-old revealed that he hailed from a poor background and was one of seven children. Growing up, Matshabe attended the Maviljan Primary School before completing high school at Ngwaritsane Secondary.
From a young age, Matshabe became interested in poetry, drama and sports. But, he knew he wanted to become a doctor one day.
In 2012, Matshabe enrolled in a nursing qualification at the Sefako Makgatho Medical Sciences University.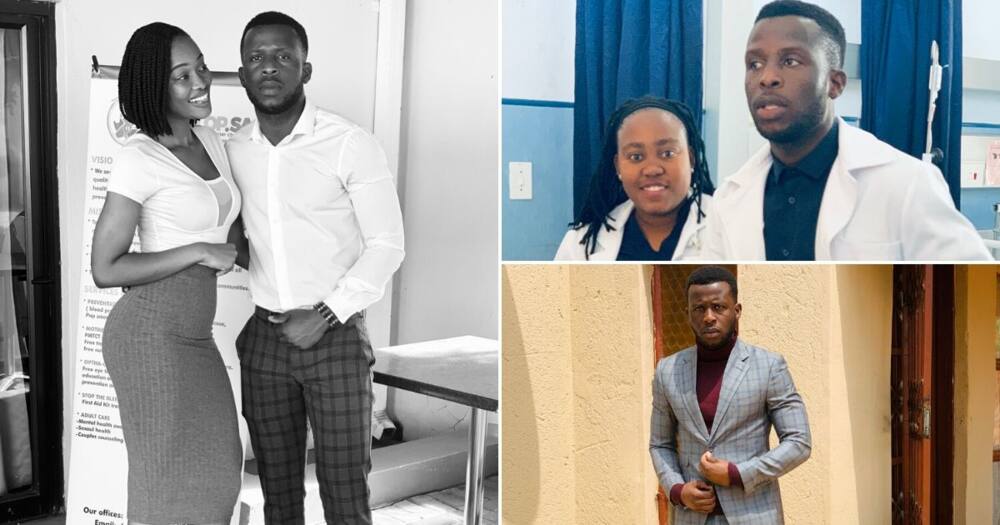 Matshabe told Briefly.co.za that he always had an interest in medicine - one his mother encouraged with her love for nurses.
Sadly, in 2001, tragedy pushed him towards a career in the chosen field when his brother passed away. The loss fueled his desire to save lives even more.
"But due to lack of information about varsities and applications, I did not apply in time for medicine and ended up in nursing, which I respect so much but was not passionate about" - he revealed.
Matshabe was accepted to study nursing and his friends gave him forms to fill out, believing it was for a bursary at the Department of Health. However, it turned out the forms were for the South Africa-Cuba Medical Training Program instead.
The proud young man added:
"They contacted me and requested that I write a motivational letter, together with the guys I had applied with, and I was successful, and as the saying goes, the rest is history."
Matshabe went on to study medicine in Cuba for seven years and his time in the country proved to be fruitful.
"In Cuba I was active in leadership and was the Vice President for the 2012/13 academic year, and president of the South African students for the 2017/18 academic year. I continued being active in sports," he revealed.
He also continued with poetry and ended up co-founding a poetry group called Soul Journey in 2015.
In the 2018/2019 academic year, Matshabe was crowned the best poet of all the African students in Cuba.
Matshabe is now doing his student internship at the Sefako Makgatho Medical Sciences University to become a medical doctor.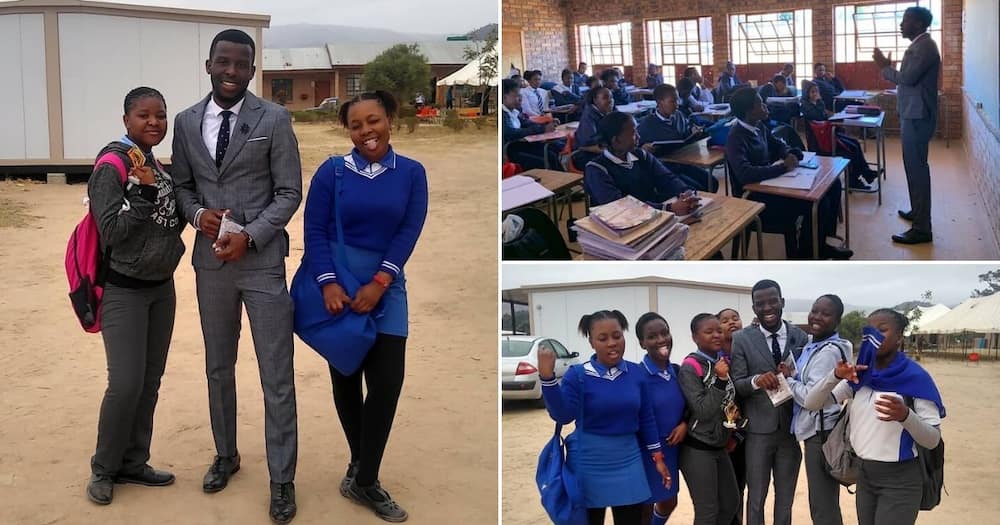 READ ALSO: Selfless homeless man gives away last meal and stranger blesses him
After returning home, Matshabe founded the BlackChildFoundation - an initiative that aims give children hailing from poor areas access to quality education.
The foundation's mission is to empower young black children by broadening their horizons and opening them to a world of possibilities.
"The main objective is to promote academic and extracurricular excellence and thus inculcate or stimulate a sense of worth and pride in the healthy black child" - Matshabe said.
Matshabe has praised his community for helping him study overseas and now he hopes to give back to that community by shaping future leaders, doctors and other successful young minds.
Enjoyed reading our story? Download BRIEFLY's news app on Google Play now and stay up-to-date with major South African news!