Are you a fan of the Afrikaans drama telenovela Gebroke Harte 2 and interested in knowing what to expect from the show this season? Well, you have come to the right place, because today we have gathered all the official Gebroke Harte 2 teasers for December 2019. If you want to know all the twists and turns that are coming your way from the soapie this season, keep reading this article.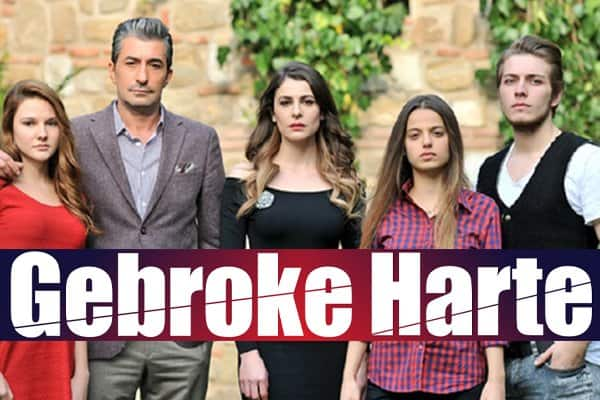 There are going to be double episodes every weeknight as from Tuesday, December 3rd, 2019 as it is intended to replace Die Vreemdeling. The second one will air immediately after the first. Get ready to learn new facts of Gebroke Harte storyline.
Gebroke Harte teasers December 2019
Monday, December 2nd, 2019
Episode 106
The situation looks very bleak for Dilara. Who is going to come and be her savior from this predicament? Is it going to be Chinah? Is it going to be Harun? Is it going to be an unexpected element?
READ ALSO: Warner Bros gives go-ahead for 'Joker' sequel with Joaquin Phoenix
Tuesday, December 3rd, 2019
Episode 107
Hazal and Cansu get a windfall they had not foreseen. Harun comes to the realization that Azal is actually his child. The question now is whether Dilara is going to offer him forgiveness for having doubted her. Panic grips Ayse after Harun sees her with Cihan.
Episode 108
Dilara makes a promise to Cihan, but it is one she cannot keep. In an attempt to forge peace with Ozan, Dilara hands over her shares to Ozan. It remains to be seen whether she is going to regret this move.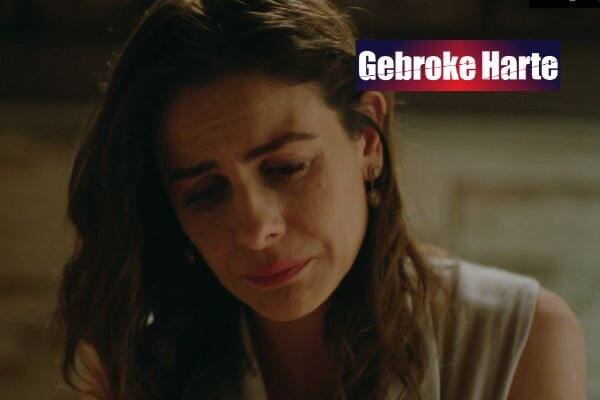 Wednesday, December 4th, 2019
Episode 109
The truth comes out regarding Ozan having taken the money and being deceitful towards Sevinc. Is Sevinc going to be welcoming to Ozan after this?
Episode 110
In an attempt to prevent Ozan from selling off his shares, Rahmi employs drastic measures. Did he take it too far? Hatice refuses to leave in spite of Maide's offers of bribery.
Thursday, December 5th, 2019
Episode 111
Keriman finds it impossible to resist the temptation of the money Ozan received from Candan. Hazal comes to the realization that Ozan and Cansu are both in ownership of shares in the company whereas she is not.
READ ALSO: South African actors making waves in new Megan Fox action movie
Episode 112
Reconciliation is finally achieved between Harun and Dilara following the incident involving Azal. Hatice makes a threat to Maide that she will reveal the truth of her being Ayse's biological mother, but is Maide going to let her do it?
Friday, December 6th, 2019
Episode 113
Hazal remains a consistent source of drama, this time with her threatening to run away from home. Emrah and Ozgur fight over Hazal's attention. When she comes across a photograph of her and Ozgur on the internet, Cihan is bombarded by shock.
Episode 114
Cihan is astonished when he discovers the relationship between Ayse and Harun. He is convinced it is all part of a plot to deceive and trick him. Will Ayse be able to convince him that it is not so?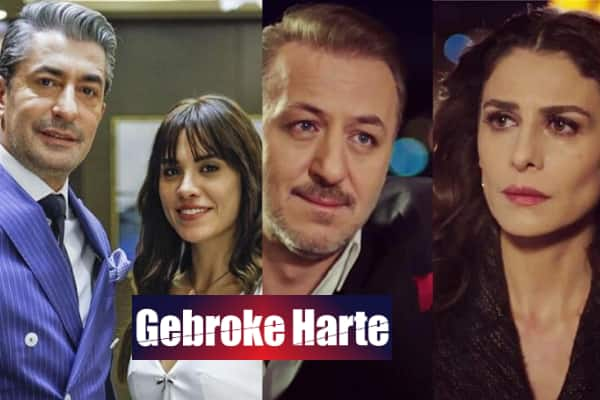 Monday, December 9th, 2019
Episode 115
Aysa finds herself at the center of a feud between two families where each is convinced she is part of the other's revenge scheme. Hazal has prepared herself for the worst after Cihan asks that she come to see him, but she instead finds herself pleasantly surprised.
Episode 116
Cansu becomes upset after finding out that her mother was in the know with regard to Demir's kidnapping by Harun. Ayse declares her love for Cihan in spite of Harun and Maide's feelings, but the question now is whether or not he is going to give her another chance.
Thursday, December 10th, 2019
Episode 117
Ozgur's girlfriend from a previous relationship is in possession of news that could potentially wreck his current relationship with Hazal. Cansu struggles to come to grips with what her grandfather and mother did to Ozan.
Episode 118
Ozan sells off his shares in an act of vengeance. Cihan is in turn surprised to find out who Ozan sold his shares to. Candan finds herself on the receiving end of Cihan's anger.
READ ALSO: Mzansi is looking for a king as casting begins for Shaka Zulu
Wednesday, December 11th, 2019
Episode 119
Dilara learns about Ayse and Cihan's relationship from Hazal. Hazal acts immediately on his feelings of jealousy when Deniz and Cansu become engaged.
Episode 120
Cansu is confronted by Cihan with regard to her engagement with Deniz. A violent encounter unfolds at Deniz's restaurant, and it makes Cihan even more concerned about their relationship than before.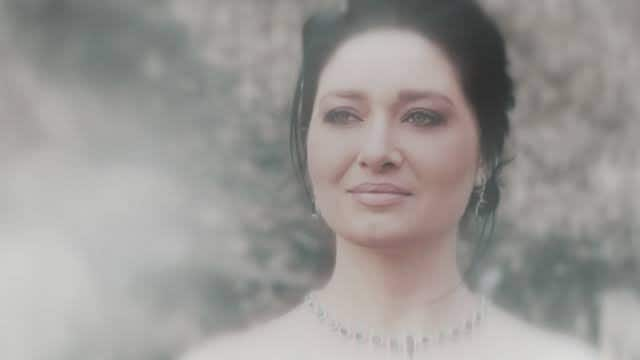 Thursday, December 12th, 2019
Episode 121
Cihan accuses Deniz of endangering Cansu's well-being when he goes to see him. After learning about her secret, Ozan threatens to break up with Candan.
Episode 122
In this episode, which is also the season finale, Deniz and Cansu make the decision to elope together. However, a surprise wedding guest throws their plans off balance. Will Ozan and Candan be successful in their plan to escape the country?
Gebroke Harte latest episode
You can catch all the latest episodes of Gebroke Harte 2 on eExtra every Monday to Friday from 1900hrs.
That does it for our December 2019 Gebroke Harte teasers. Are you excited about this season? Write in the comments section below. Share Gebroke Harte December 2019 teasers with your friends and let them know more too!
READ ALSO:
Danny DeVito ready to make a sequel to much-loved movie 'Matilda'
Dwayne 'The Rock' Johnson stars as superhero for new film, Black Adam
'Avengers: Endgame' deleted scene of Tony Stark with grown-up daughter
Lebo Mathosa highly-anticipated biopic premiered & peeps abekho happy