Do you look out for creativity and intrigue in a soap opera? For sure, Binnelanders teasers is a television drama series you can never wish to see its end. Previously known as Binneland and Binneland Sub Judice, it is one of the top-watched and loved shows by South Africans. The secret is hidden in the director's ability in creating unique content. You will agree with that if you have been following the previous episodes of kykNET Binnelanders Teasers.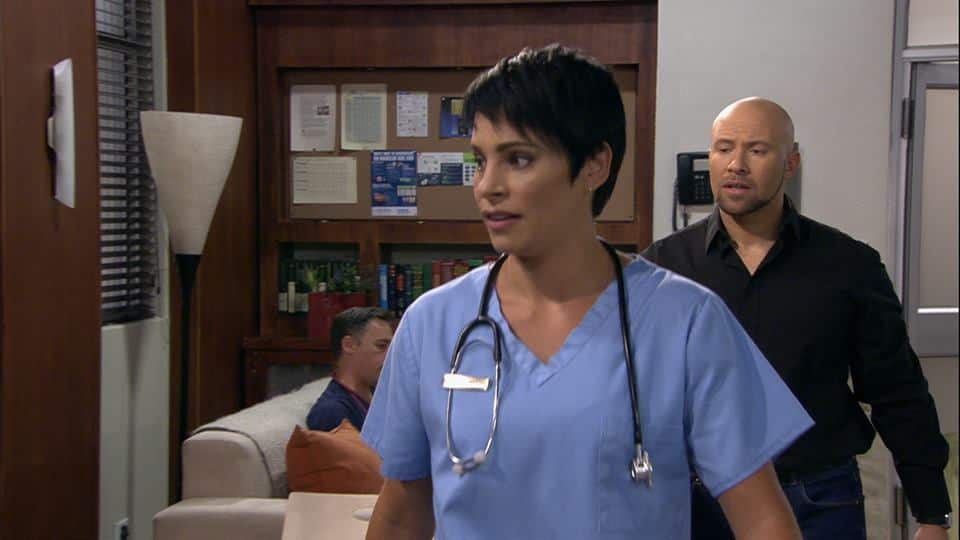 Binnelanders soapie teasers has its setting in a fictional private hospital. The plot is created around the staff and patients of the hospital dipped in trials and trauma. The first episode was aired on the 13th of October, 2005 with over 3,000 episodes till date. The premiere episodes of Binnelanders are aired on kykNET from Mondays to Fridays at 19:30, while the omnibus is aired on kykNET on Saturdays at 09:30.
Binnelanders Teasers January 2020
Episode 148/3431- Wednesday, 1st of January, 2020
René relates the dilemma she is into with Chanel, and Annelize sees that At's attitude has changed. Tertius urges Quinton not to lose hope, while Hugo learns that his actions displease his family. Tracy watches Brandon closely, and Annelize's plans do not include Ingrid's return.
READ ALSO: Binnelanders Teasers: December 2019
Episode 149/3432 - Thursday, 2nd of January, 2020
At and Ingrid displease Annelize, and René assists Quinton in sending messages. More questions than answers arise out of Danny's confrontation, while Brandon's actions cause Tracy significant discomfort.
Tertius's intentions are good but produce an opposite effect, and Hugo learns of the massive problem in his future. Conrad makes efforts to know how At's marriage makes Ingrid feel. Meanwhile, Danny uncovers Chanel's top-secret.
Episode 150/3433 - Friday, 3rd of January, 2020
Hugo gets sued, and Brandon is trying to shield Chanel not to find out what he has occupied his time with. Steve tries to explain that the situation is a susceptible one.
Annelize disrupts At's time with Ingrid, while René bares her mind on the new action plan Quinton has with Chanel. Conrad tries to help Southern Hope reach Ingrid, and Tracy's assistance is sought.
Episode 151/3434 - Monday, 6th of January, 2020
Elana believes she has the solution to the problem Hugo is facing, while Steve has an answer for Brandon's condition. Chanel is worried concerning Danny and Tracy, and Quinton starts to have a different thought about René.
Danny cautions Brandon regarding his daughter, but At gives a piece of advice, which conflicts with Annelize's to Hugo. Chanel's discovery shocks her, and the situation does not in any way impress René.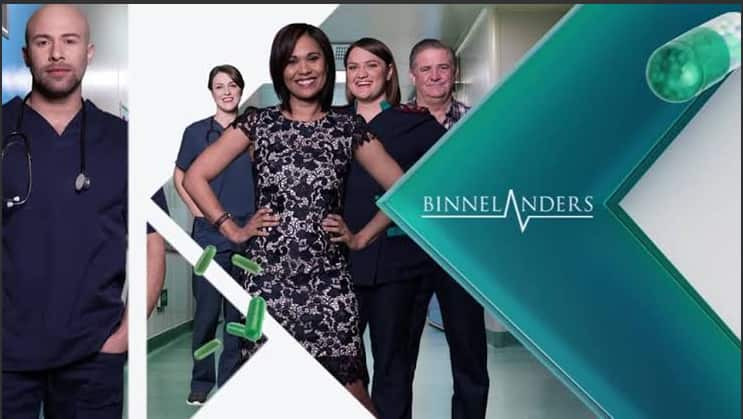 Episode 152/3435 - Tuesday, 7th of January, 2020
Everyone is talking about Quinton, and Chanel intends to ask Steve some questions concerning her suspicions. However, Elana hears of disheartening news. Ingrid and At cross-examine each other, while Xenia gets a task she is not pleased with.
Hugo gets a show of intentional unfriendliness, and a doctor uncovers new emotions. Tracy rescues herself from the situation while Conrad meets Ethan.
Episode 153/3436 - Wednesday, 8th of January, 2020
Reality does not overwhelm Chanel, but Rocky comes to know that there must have been a great mistake on his part. Ingrid's conviction to make a case causes Annelize some frustration, and Quinton is encouraged by Wimpie.
Chanel tells the truth about Danny, while Ethan's presence takes Hugo unawares. Regardless of the widespread feeling of helplessness, the search for Xenia is still in progress.
Episode 154/3437 - Thursday, 9th of January, 2020
Annelize tells Tracy to take account of what Ingrid does, and the feeling of uncertainty beclouds Danny on what to do regarding the new exposé. Brandon and Chanel are in an honest discussion about Xenia, while the individual that René meets in Amoret surprises Quinton beyond her expectation.
Ingrid is viewing the case in a new dimension, and Tracy does not want to be involved in the search.
READ ALSO: The Queen Teasers: September 2019
Episode 155/3438 - Friday, 10th of January, 2020
Ingrid queries Conrad regarding the treatment of a patient, and Chanel is not pleased by what she is seeing. The truth cannot be hidden by Danny any longer, while Hugo has no option than to look after Ethan.
Episode 156/3439 - Monday, 13th of January, 2020
Steve shares the thoughts that Danny is placed in an impossible position by Brandon. June gets on board to look for René, but then, he must seek for solutions from Quinton.
Xenia causes a fight between Chanel and Brandon, while Tertius is required to offer advice. Ingrid gets invited to a dinner, and René is confused by Quinton's behaviour. Annelize finds the reason why At has been getting upset, while Tracy's caution comes with its own plan.
Episode 157/3440 - Tuesday, 14th of January, 2020
Naomi is thinking the imagination of René is fooling her, and At wants to know the kind of relationship Ingrid shares with Hugo. Conrad cautions Annelize regarding her husband, while Wimpie is consulted for answers on Quinton.
Hugo sees that something is wrong with Ethan, and Brandon realises his hands are tied. Chanel has questions about Glitterz.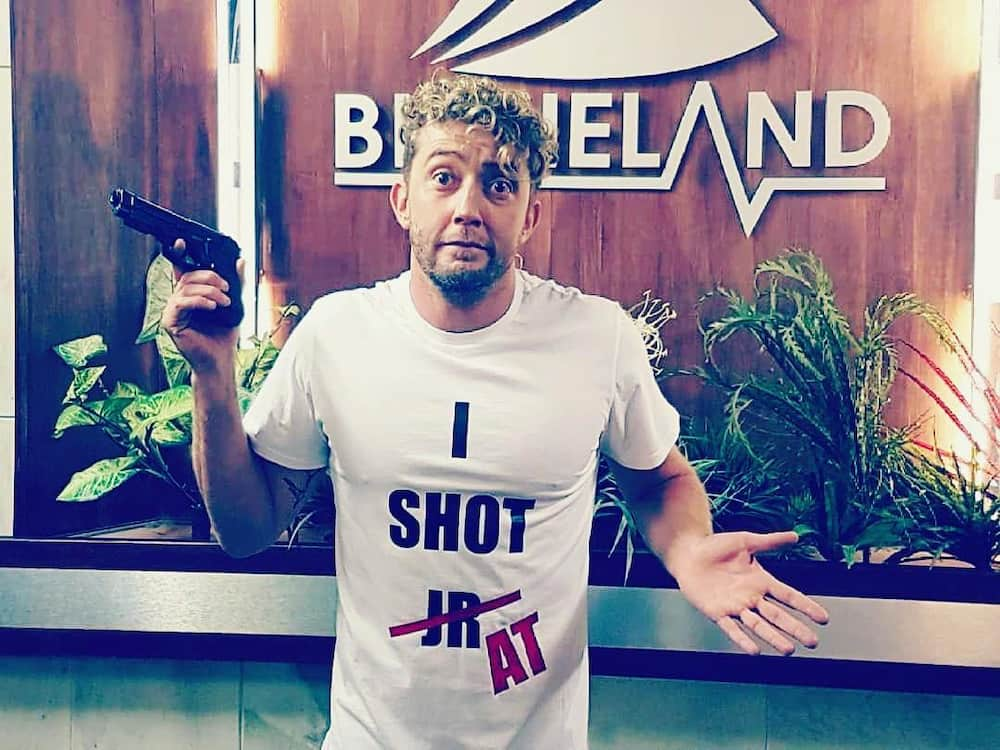 Episode 158/3441 - Wednesday, 15th of January, 2020
Quinton is urged to reveal the truth by Tertius, and Brandon casts more doubt on Danny's mind. Ethan is in severe pain, and he ends up in ER. Danny gets another chance to plead with his father. June finds out what is really going on with her daughter, and Danny gets so much worried over obsessive behaviour.
Episode 159/3442 - Thursday, 16th of January, 2020
Annelize talks to Tertius about her case, while Quinton is not able to do anything while Rene is there. Chanel makes an effort to set her plans in motion, and Ingrid makes Hugoto understand the situation. Ethan is keeping his mother in the dark about an issue, and Tracy tells Annelize of her resolution privately. Chanel gets her hope renewed by an impromptu meeting.
Tracy confuses Annelize with her suspicions, while Conrad test-runs a big idea of his.
Episode 160/3443 - Friday, 17th of January, 2020
The news is out with the writings on the wall! Hugo gets some words of encouragement from Annelize to back Ingrid up, and Chanel solicits Tracy's counsel. Quinton seeks a way to avert René's punishment, and Ethan's diagnosis leaves everyone restless.
Danny has concluded that his relationship has met a dead end while Chanel gets employed. Hugo comes clean with Ingrid on the facts. René is not prepared to heed the voice of reason, and then, fate intervenes.
Episode 161/3444 - Monday, 20th of January, 2020
René's fury makes her feel responsible, and a bone marrow transplant could be the only light at the end of a patient's tunnel. Danny meets Chanel to get her opinion regarding their relationship, while Quinton gets the hang of the new rules.
Ingrid desires to follow her impulse, and Chanel's pleas are not hearkened to, which gets the story riskier than what she was ready for.
Episode 162/3445 - Tuesday, 21st of January, 2020
Hugo is finding it challenging to understand Ingrid's stand regarding a relationship, and René attests to something that puts her off balance.
Tim is disappointed with Rocky, while Tracy cannot keep her mouth shut any longer. René's peace of mind comes with a price, and Quinton plans a transfer. As it stands, distance is not likely to be the best choice now. Danny gets some knowledge at the most inappropriate time.
READ ALSO: List of the best South African movies ever
Episode 163/3446 - Wednesday, 22nd of January, 2020
At and Annelize are expecting the worst from Quinton, while Ethan endures a setback, which renders his condition acute eventually. Danny puts Tim up with a challenge, and June attempts to speak in favour of Quinton.
Tracy witnesses a mind-blowing testimony, and Brandon sees Danny as the enemy after getting a piece of news that is not in his favour.
Episode 164/3447 - Thursday, 23rd of January, 2020
René and Quinton are making everyone feel uneasy, and Conrad wants to know about At's business with Rian.
Ingrid is not changing her narration, and there is a team effort in everybody registering as a bone marrow donor.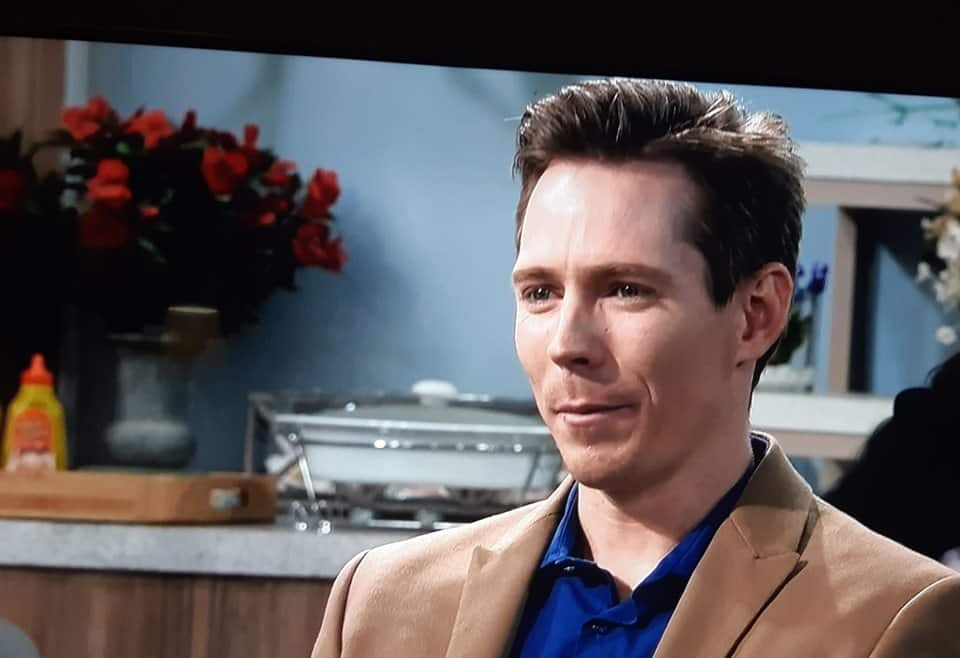 Episode 165/3448 - Friday, 24th of January, 2020
Réne has asked not to take rounds with Quinton, and Conrad plans on testing himself leaving Ingrid nervous. Tracy has made seeking some answers of hers worthwhile and At does not seem to go well with Conrad's idea of business.
The results of the DNA test have gotten to Annelize and Quinton has worry written all over him. Hugo comes to learn the whole truth from Ingrid.
Episode 166/3449 - Monday, 27th of January, 2020
At has masterminded a plan to take Rian prisoner, while Ingrid comes clean with Annelize who is confronted by Tertius as she gets a feeling of being left in the dark.
Becker has a million-dollar data for Rian, and René confesses to being inconvenienced with how everything is playing out. Ingrid is left with a choice, which is to come out clean.
Episode 167/3450 - Tuesday, 28th of January, 2020
Conrad is in search of new allies, and something spectacular plays out in the linen room. At gets a heads up about Southern Hope from Steve and Elana while Conrad gets more news that came with fresh inspiration, and Annelize and Ingrid are unmanned by it. Rian has taken an audacious decision.
Episode 168/3451 - Wednesday, 29th of January, 2020
Annelize gets the hang of At's laborious adventure, and Ingrid lets a tailspin get to his emotions. Becker makes an effort to keep Rian and his expectations in check, while Quinton is occupied with a CV. Mercy Med and Rian Malherbe are a topic of discussion for two men, and Hugo does not tolerate Ingrid's call.
Episode 169/3452 - Thursday, 30th of January, 2020
Rian has a feeling that something is off after a discussion with a resident of South Africa, and At is fed up with being aggravated. Annelize keeps Hugo busy with something to think about, while Quinton gets the news of who should get the appointment. Ingrid would not let anyone boss her around, and two friends share a nice time.
Episode 170/3453 - Friday, 31st of January, 2020
Annelize is glad about the news, and Rian instructs Becker to oversee the dialysis at home. Steve comes to know that Conrad is ahead of everyone else, and Wimpie and Hugo have a controversy in Tonik. Maya leaves Quinton in the dark, and a get-together is almost not happening.
There we go! Mark the days on your calendar and join the millions of other fans to follow the whole episodes of Binnelanders Teasers without missing anyone.
READ ALSO: Trevor Noah black panther cameo - all you need to know