Junior Thabo Khanye was born on 18th June, 1985 in Gauteng Daveyton region, to be specific in South Africa. Junior Khanye is one of the South African football associate players that played for the Malanti Chiefs among Swazi Premier League.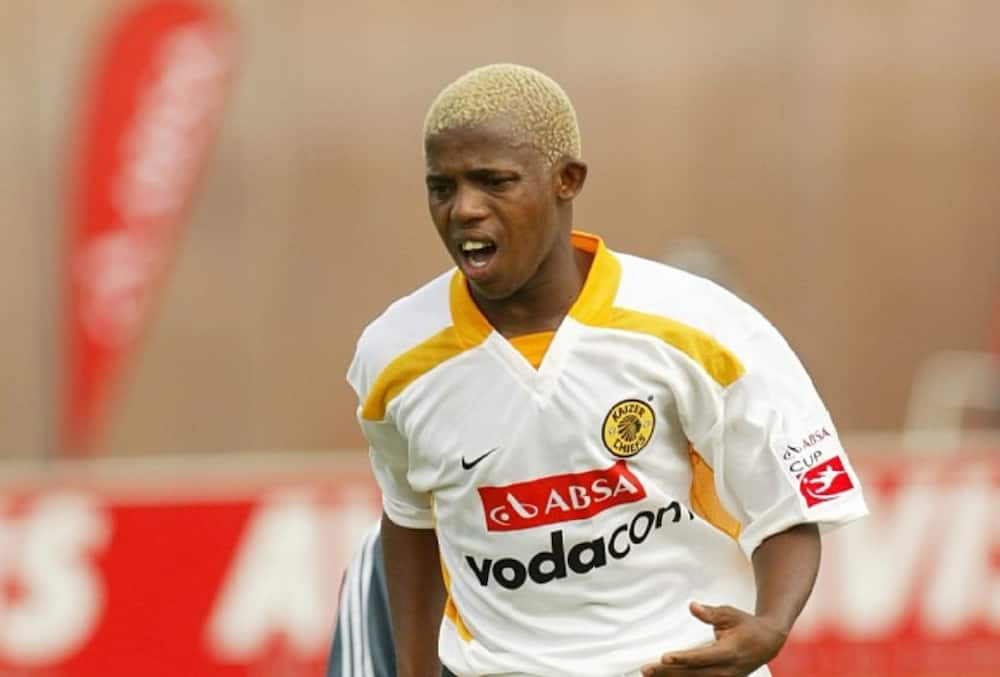 He also played for the Platinum Stars. In August 2008, he was able to sign for the Maritzburg United. Junior Thabo Khanye competed at Toulon tournament and COSAFA Cup in 2005.
Junior Khanye profile summary
Name: Junior Thabo Khanye
Place of birth: Daveyton, Gauteng South Africa
Date of birth: 18th June 1985
Gender: Male
Age: 34 years
Height measurement: 1.65m
Position: Right winger
Current team: Malanti Chiefs
Junior Thabo Khanye education
Junior Khanye has always promoted education among young people. He does this through the Junior Khanye foundation. However, his education background is unknown to the public.
Junior Khanye family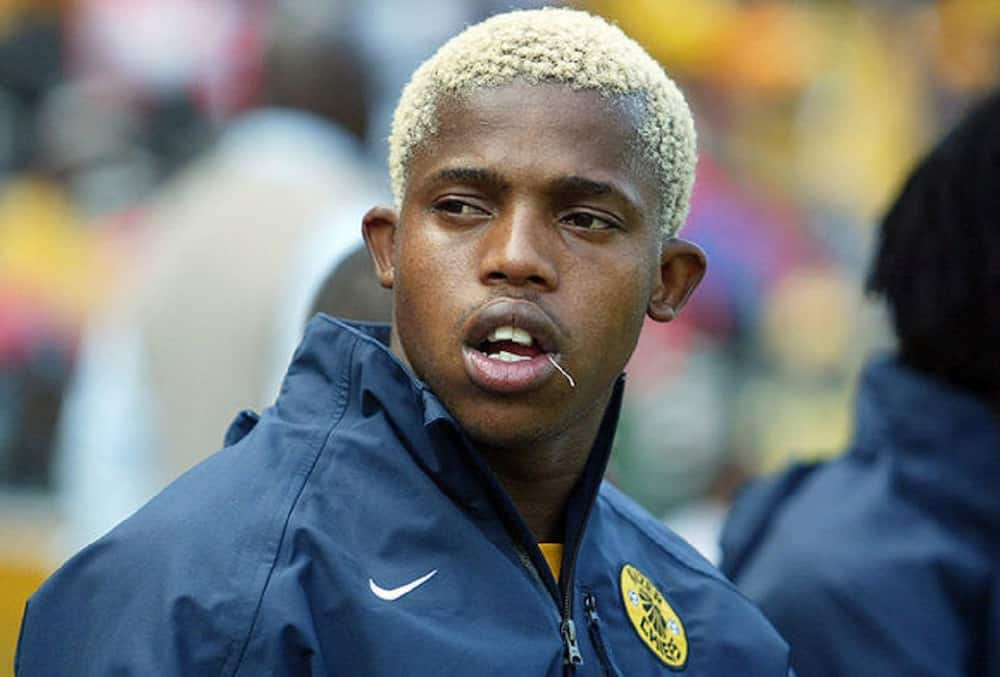 Junior Khanye seems to lead a very private life when it comes to family. He has always been in the light with his football career but not much is talked about his family. All we know is that his father was very supportive.
Junior Khanye foundation
One of Khanye's achievements is his total commitment to the development of the community through charity work. He has done this for quite some time before finally starting a foundation. He set it up with the main aim of changing the lives of underprivileged youngsters in the community.
The star's bottom line is to give back to society in addition to providing a platform that needy kids can get help. Khanye Foundation was not just set up to nurture the youngsters who are passionate about football, but also to improve society through the provision of quality education. When it comes to education, the children are provided with shoes and receive some motivation.
Junior Khanye dreams of creating a Junior Khanye Academy as a part of his foundation. He looks forward to encouraging and changing people's lives.
READ ALSO: Luyanda Botha bio, age, case, and latest news
Junior Khanye now and the current team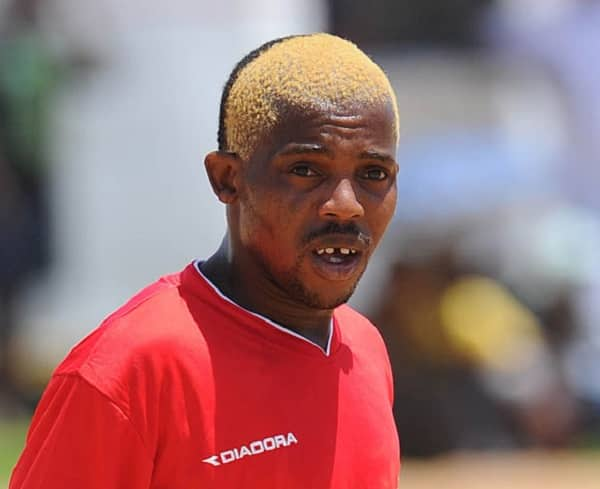 After a long time of absence in his football career, Junior Khanye finally returns with a bang. After the six years of dormancy, he made his comeback by signing a contract with the Limpopo-Based ABC League and he confirms that the Chairman of the club is very happy about his come back and eventual signing of the contract with them. Junior Khanye 2016 comeback was well received.
Junior Khanye is currently playing for Malanti Chiefs F.C. He plays the Midfield position. Twitter users had mixed reactions about his come back with some saying that he would have returned as a coach. However, some feel the need to have him get the second chance since, despite being 34 years old, he still had a lot to offer.
Confirming this, the chairman of Ngwaabe, Kgajane David Masha said:
It's true that he is joining us. He is joining us as a player and will also be our assistant coach. This young guy was one of my favourite players when he was still playing for Kaizer Chiefs. Things didn't go well for him as he was still young at the time and made some mistakes. I have decided to give him a second chance. He is older now and has learnt from his mistakes. He will help the youngsters in the team by warning them that if they don't look out for themselves in a proper manner they might find themselves in trouble.
Junior Khanye car
Khanye lives a good life because his great football salary makes it possible. This explains his luxurious car. He was keen to warn youngsters to be careful about living life in the fast lane.
Junior Khanye Instagram
Junior Khanye is known as #juniorkhanye on IG. He uses the platform to update fans of his whereabouts. You can catch the latest happenings and catch Junior Khanye pictures on his page.
Begging his club to bring Zongo on board
Masibusane Zongo has a few things in common with Junior Kanye. He is also a renowned Midfielder just as Khanye. In addition to that, he attracts a lot of attention from fans. As such, Junior Khanye pleaded with the chairman of the football club to allow Masibusane back into the club after he had signed off, leaving for Gaborone in Botswana to play for the Gunners.
The idea was to have one of the old Kaizer Chiefs players back as this could bring back the excitement and heighten the team's greatness.
Salary and net worth
According to celebstrend, Khanye's net worth is said to be between 1 million to 5 million dollars. Most of it has been accumulated through his salary over his career life.
Junior Khanye stats
The star has had a great career run. He achieved so much in his time as a player. The following are just a few examples of his impressive stats:
He made 13 appearances in ABSA premiership in which he got 2 yellow cards, playing a total of 462 minutes;
He also took part in CAF-Champions League;
He played for the South African under 23 and under 20 teams.
Interview on My Story
Khanyi is one of the most skilful players South Africa has ever seen. In an interview on My Story, the star explained his journey. He began playing in his neighbourhood when he was just 7 years old. By age 11, he started taking the game seriously. His father was supportive of his passion and would even buy him football boots.
However, he insisted that education came first. The most influential person in his career was his uncle Jomo. He went to Vezukhono high school, which is where his skills were nurtured. Mr Sello, a teacher discovered his talented which lead to him being selected for the B team. He later moved to the A-team, and in 1999 they won the Daveytoncup. He was just 13 years old then.
He was discovered around this time and was selected to join Chiefs as one of the talented under 19s players. He was just 14 years old then. His intelligence and skills made it possible for him to play. However, reaching to Chiefs, Ryder was not impressed so he had to go back home disappointed. He moved to join a different team that was playing against Chiefs.
The team was losing but when he joined in the last 10 minutes, he scored 2 goals which made them lose 6-2 to Chiefs. Chief's reserve assistant coach was there. He picked him and decided that he would be training in the reserve side and that was how he joined the development programme.
He was extremely skilful, which made it possible for him to compensate for his height shortcomings. He finally got his spot in the team and went on to win a lot of awards for his outstanding performance. Even with all his experience, he remains humble and feels that the likes of Jabu Pule are still ahead of him.
Junior Khanye has made a mark in the football industry in South Africa. He is one of the best players Mzansi will ever see.
READ ALSO: