On 1st December 2019, news of the death of Queen Elizabeth surfaced on Twitter. The report has caused a lot of frenzy on social media sites as most people are interested in more about the impact that her death would have.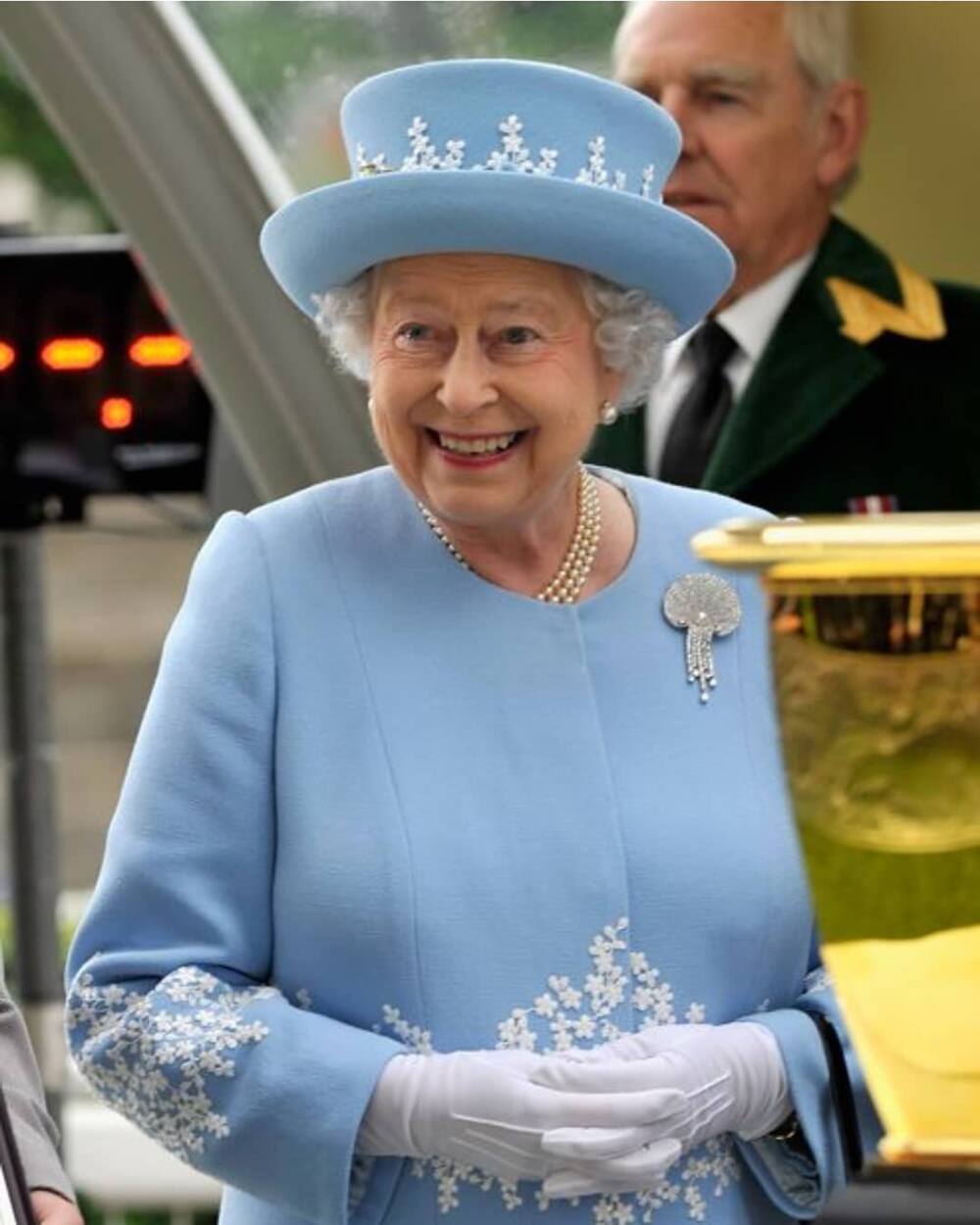 Queen Elizabeth is one of the most powerful British monarchs. She holds several diplomatic roles and is the head of Commonwealth countries. Her profile provides more details about her and how much her death will affect her areas of jurisdiction.
Queen Elizabeth profile
These are some of the details about her.
READ ALSO: Fact check: Royal expert responds to rumours the Queen is dead
How old is Queen Elizabeth?
Elizabeth Alexandra Mary was born on 21st April 1926. As of date, Queen Elizabeth age is ninety-three years old.
Queen Elizabeth father
She was the firstborn daughter of the Duchess of York, King George VI and Queen Elizabeth. Her father took over the position as king after his brother, King Edward VIII, abdicated his position. King George VI passed on in February 1952. His death meant that she would become the queen regnant of the 53 Commonwealth countries.
Queen Elizabeth mother
Her majesty's mother is Queen Elizabeth The Queen Mother. Queen Elizabeth 1 was the wife of the head of the United Kingdom. She also supported her husband in his role as king. On her 51st year, her husband died, and that meant that her daughter would take over the position as queen. She died at the age of one hundred and one.
Queen Elizabeth husband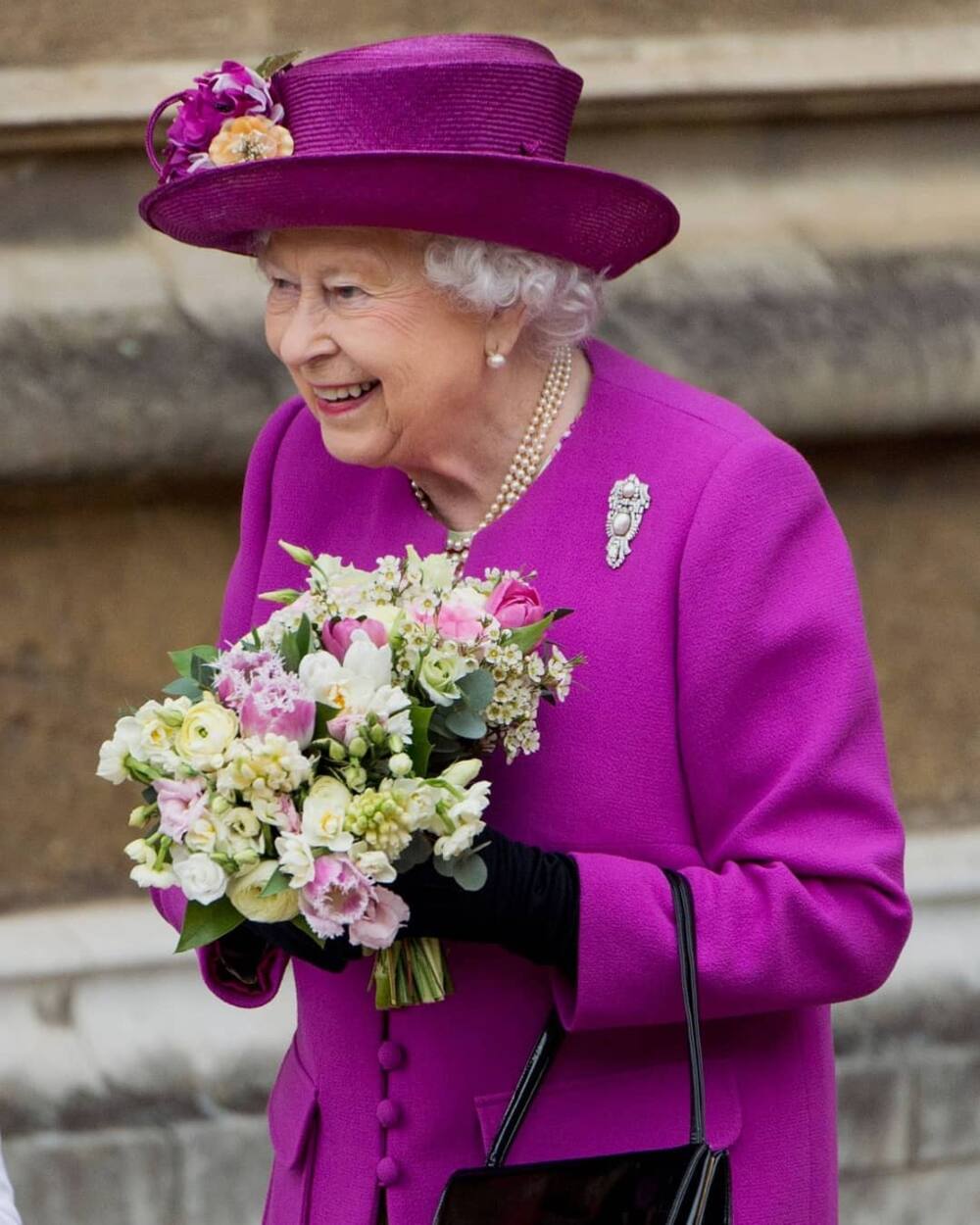 Her Majesty met the man who would become her husband, Prince Philip of Greece and Denmark, in 1934. Their union faced a lot of controversies as Prince Philip was regarded to be a king without a kingdom. Their marriage was, later on, approved, and they tied the knot in Westminster Abbey on 20th November 1947.
Queen Elizabeth children
On 14th November 1948, the latter gave birth to her first child, Prince Charles. In 1950, she gave birth to the second child, Princess Anne. In 1959, she had her third child, Prince Andrew, and in 1963, she had her last-born son, Prince Edward.
Queen Elizabeth reign
Ever since she got into power, she has spent her life serving her diplomatic role. She also set the record of becoming the first-ever royal monarch of New Zealand and Australia. Together with her husband, she has travelled to all the Commonwealth countries.
Essential facts about the Queen of England
Apart from her family background, these are some of the facts about her majesty that most people do not know about:
1. A working mother
Unlike other royalties, Queen Elizabeth became the first sovereign to have children while in power apart from her grandmother Victoria who had given birth to Princess Beatrice in 1857.
2. She has an unending love for dogs
Throughout her reign, she has professed an unexplainable love for dogs, corgis to be specific. She got her first dog on her eighteenth birthday. She has since then had more than thirty corgis who are believed to be descendants of her first dog.
3. She has met with more than ten British Prime ministers!
During her reign, her majesty has had meetings with 14 British Prime Ministers, including Winston Churchill.
4. She is a record holder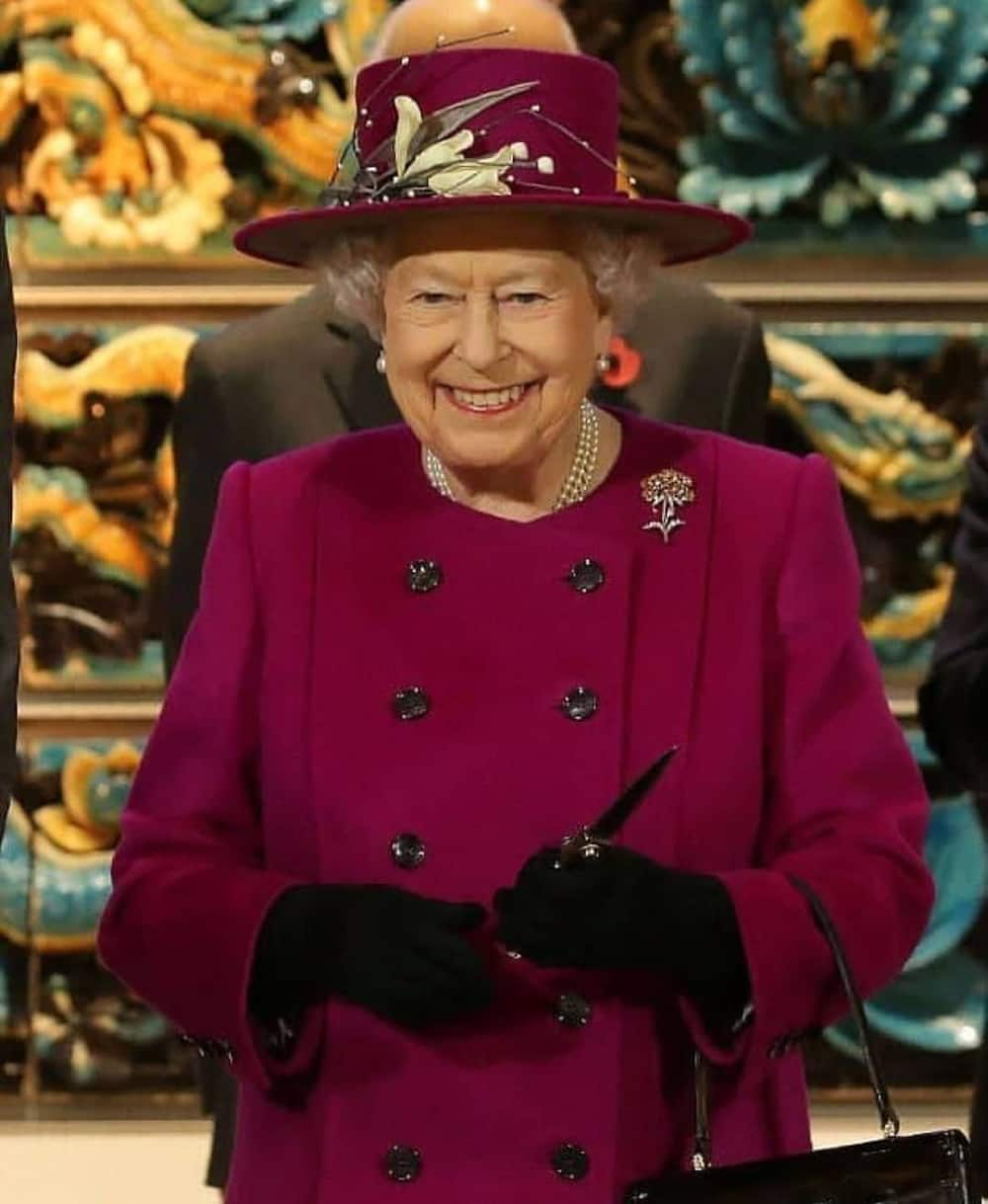 Her majesty has broken the record of being the oldest monarch to celebrate her Golden Jubilee at the age of seventy-six. Her Golden Jubilee celebrations took place in 2002.
5. She first met her husband at the age of eight!
Her Majesty met the man that would turn out to be her husband when she was eight years old. This was during a royal wedding.
6. She does not need a drivers licence or a passport to travel around
Did you know that her majesty does not require a passport or a drivers license to drive around the country?
7. Her husband is her third cousin
She and Prince Phillip, her husband, are related through Queen Victoria of Britain who is their great grandmother. Her majesty is related to her through her father while Prince Philip is related to her through his mother.
8. Her handbag is her signature look
She has set a record of carrying her small handbags. Not only does she use them to store her stuff but also, she uses her bag to signal her guards. For instance, when she places her bag on the table, that is a signal that she will be leaving in the next five minutes.
9. She has received some of the most mind-blowing gifts
As a queen, she has received some of the most unique gifts, among them swans, jaguars, kangaroos, elephants, crocodiles, and horses, to mention a few. She has donated some of these animals to the zoo.
10. She wore her grandmother's tiara on her wedding
On her wedding day, she wore her grandmother's crown, and it snapped during the occasion.
11. She fluently speaks French
In 2014, during the State bouquet that was held in France, the latter caught most people by surprise when she fluently delivered a speech in French.
Queen Elizabeth death
On 1st December 2019, Twitter was hit by a frenzy upon an online message claiming that the Queen had suffered from a heart attack. Charlie Proctor, the Editor in chief of the Royal Central, has refuted the claims stating:
The Queen is not dead. She is alive & well and is very much looking forward to hosting President Trump and other world leaders at Buckingham Palace on Tuesday for the NATO reception.
Charlie went further to state that these rumours were becoming an annual thing.
Queen Elizabeth is a sophisticated lady who has shown her expertise in serving her jurisdiction. She is also an interesting lady with a moving personality.
READ ALSO:
Queen Elizabeth II and hubby Prince Philip celebrate 72nd anniversary
Student works on weekends as a young Queen Elizabeth lookalike
Queen Elizabeth bestows grandest honour to granddaughter-in-law Kate