George Maluleka, popularly known as Mido, is a professional South African soccer player. In his career, he has played for notable teams in different leagues to make a name for himself. Currently, he is playing for the Kaizer Chiefs. No doubt, his performance in the teams has been impressive since 2013. If you love soccer, there is every reason to know the story behind this talented player. Who knows, he might become your next favourite idol!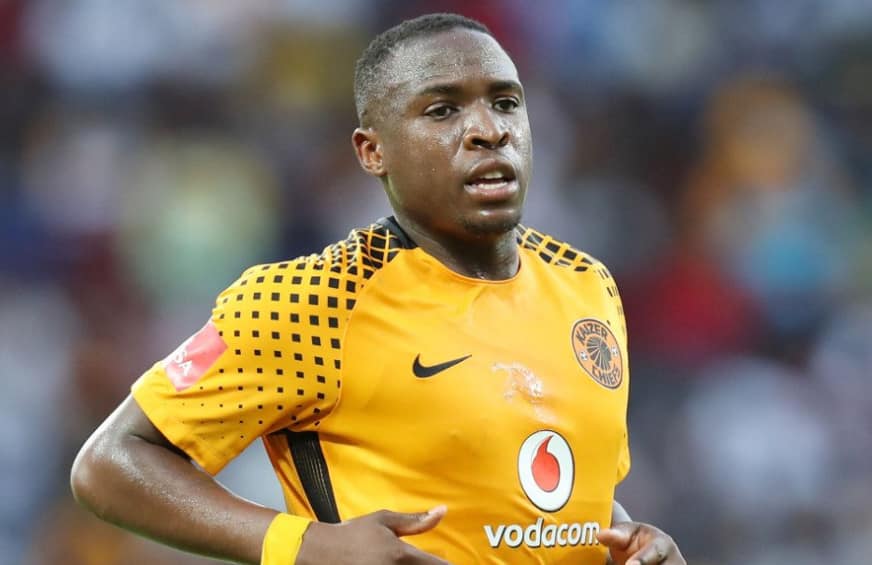 Currently, Maluleka is a household name in South Africa. However, this could not have been possible without hard work and determination. His love for soccer seems to have set in from an early age. Even so, he came into the limelight when he started his junior career at Pretoria University in 2006. Apart from these quick facts, what else can you tell about this star?
George Maluleka profile summary
Full names: George Nyiko Maluleka
Nickname: Mido
Date of birth: 7th January 1989
Age: 30 years old
Place of birth: Tembisa, Gauteng
Position: Central midfield
Shirt number: 12
Marital status: Married
Kids: Two
Current team: Kaizer Chiefs F.C
George Maluleka biography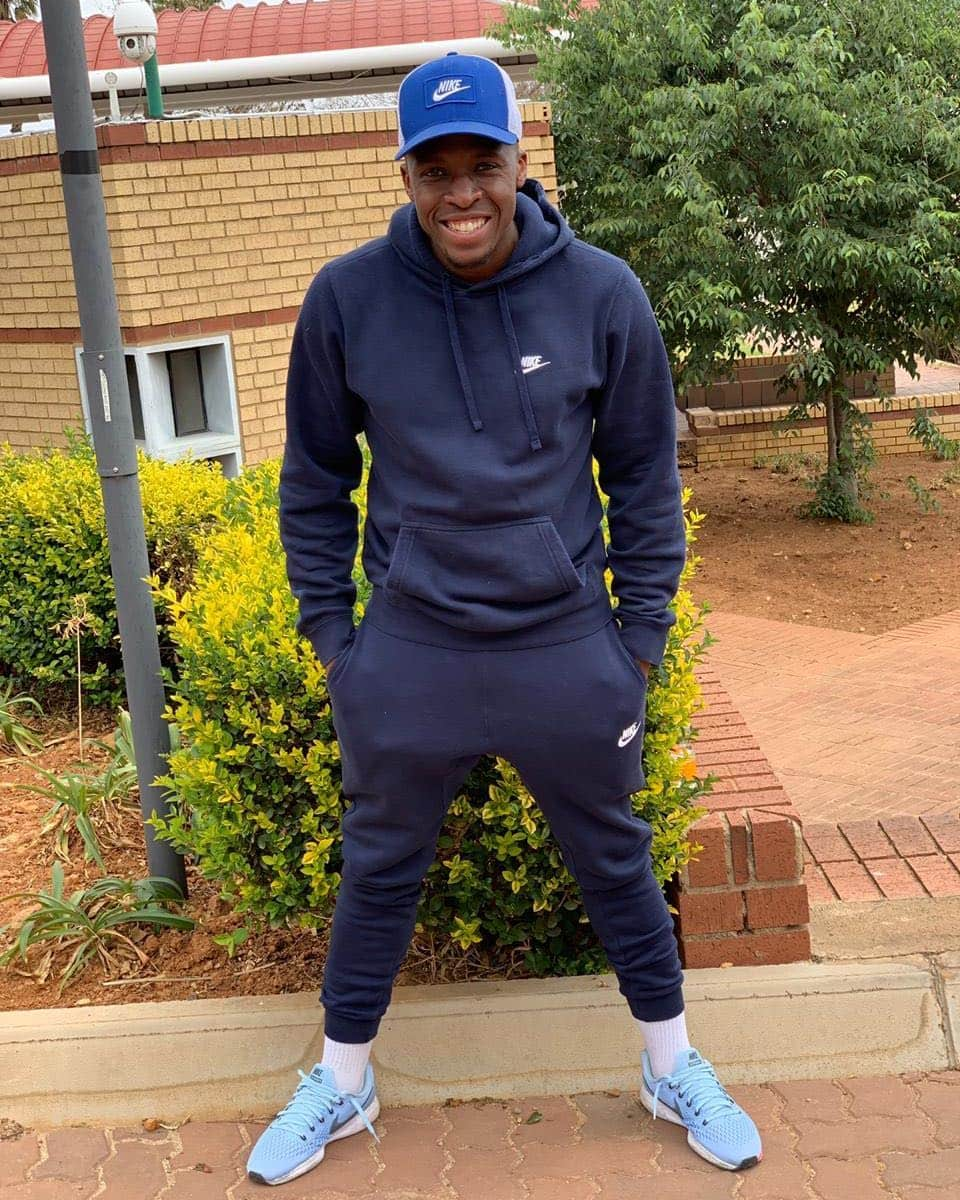 George Maluleka was born on 7th January 1989 in Tembia, Gauteng. He is the last born in the family of three kids. The two siblings are all girls. Unfortunately, their names are not known to the public.
His love for soccer started right from childhood. According to the Kaizer Chiefs website, the player used to play plastic ball with friends in the streets of Thembisa. Most of his friends nicknamed him Spijo. However, later, the nickname was converted to Mido when he joined the academy.
How old is George Maluleka?
As per 2019, George Maluleka age is 30. During his 30th birthday, Kazier Chiefs helped him celebrate the day. They posted a video of Manyama wishing him the best in his career. It is also essential to point out that the player will turn 31 in a few days from now.
Who is George Maluleka girlfriend?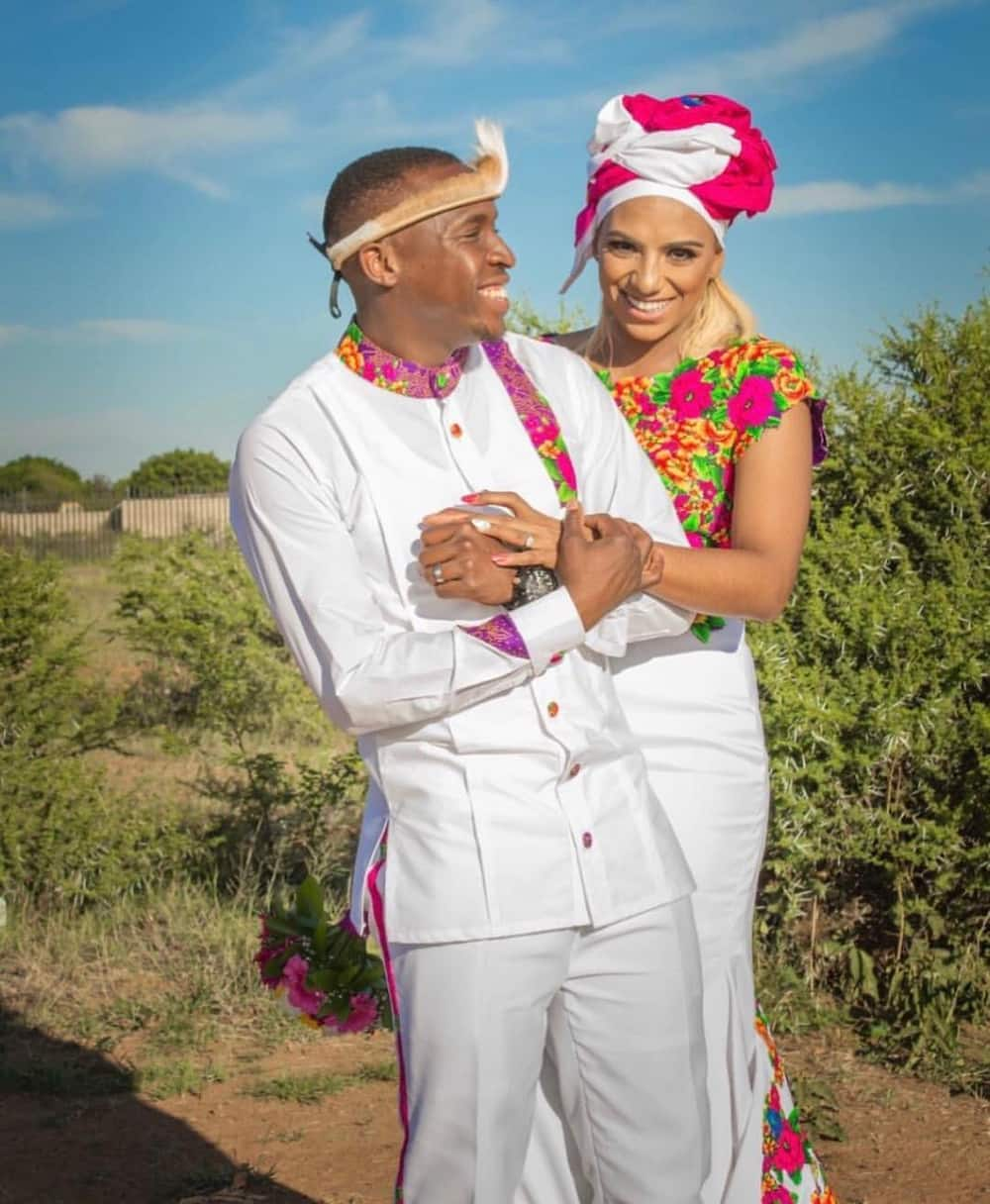 In 2017, the player hit the headlines when he tied the knot with his long-time girlfriend. The name of his fiancé is Larelle Wagner. The two married in a colorful traditional wedding, and the ceremony was held at Limpopo.
The wedding was attended by his colleagues as well as other famous personalities like Black Coffee, Minnie Dlamini, and Enhle. If you missed the event, you can find George Maluleka wedding pictures on the internet.
Often, George Maluleka and his wife post their pictures on Instagram. Judging by the photos, the couple seems to be enjoying the married life. However, George Maluleka wife enjoys keeping a low profile. Thus, there is little about her on the internet.
READ ALSO: Ipeleng Mkhari age, husband, parents, education, Motseng Investment Holdings and net worth
Children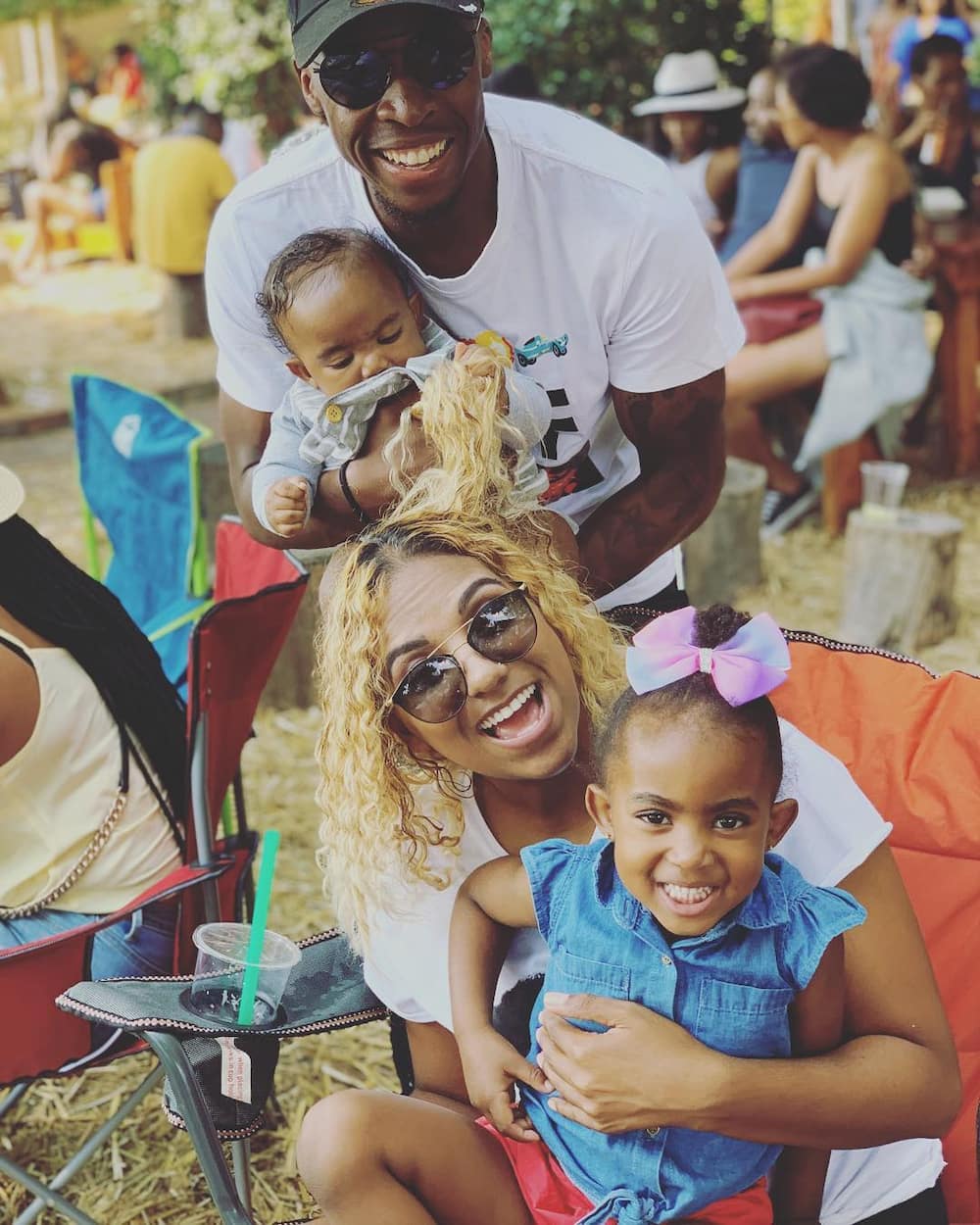 The couple is blessed with two kids. The name of his daughter is Zoe-Lee. She is the firstborn, and the identity of the other kid is not yet known.
Soccer career
George's career in football seems to be improving each time he steps in the field. However, most people do not know where it all started. Well, his junior career started at Kempton. After a few years in the academy, he got a promotion to join the University of Pretoria FC Youth Development. The two academies sharpened his skills before he officially joined professional football in 2006.
George made his national team debut in a friendly match between Bafana Bafana and Ivory Coast. Also, his contribution to the Under-20 team during the World Championship in 2009 was fundamental.
On 1st July 2007, George was appointed to join the senior squad of Pretoria University. He stayed in the team for one season before being loaned to SuperSport United. After one season with the team, Mido came back to Pretoria. Between 2009 and 2010, he was playing for Ajax Cape Town. His market value while in the club hit €200k.
Current team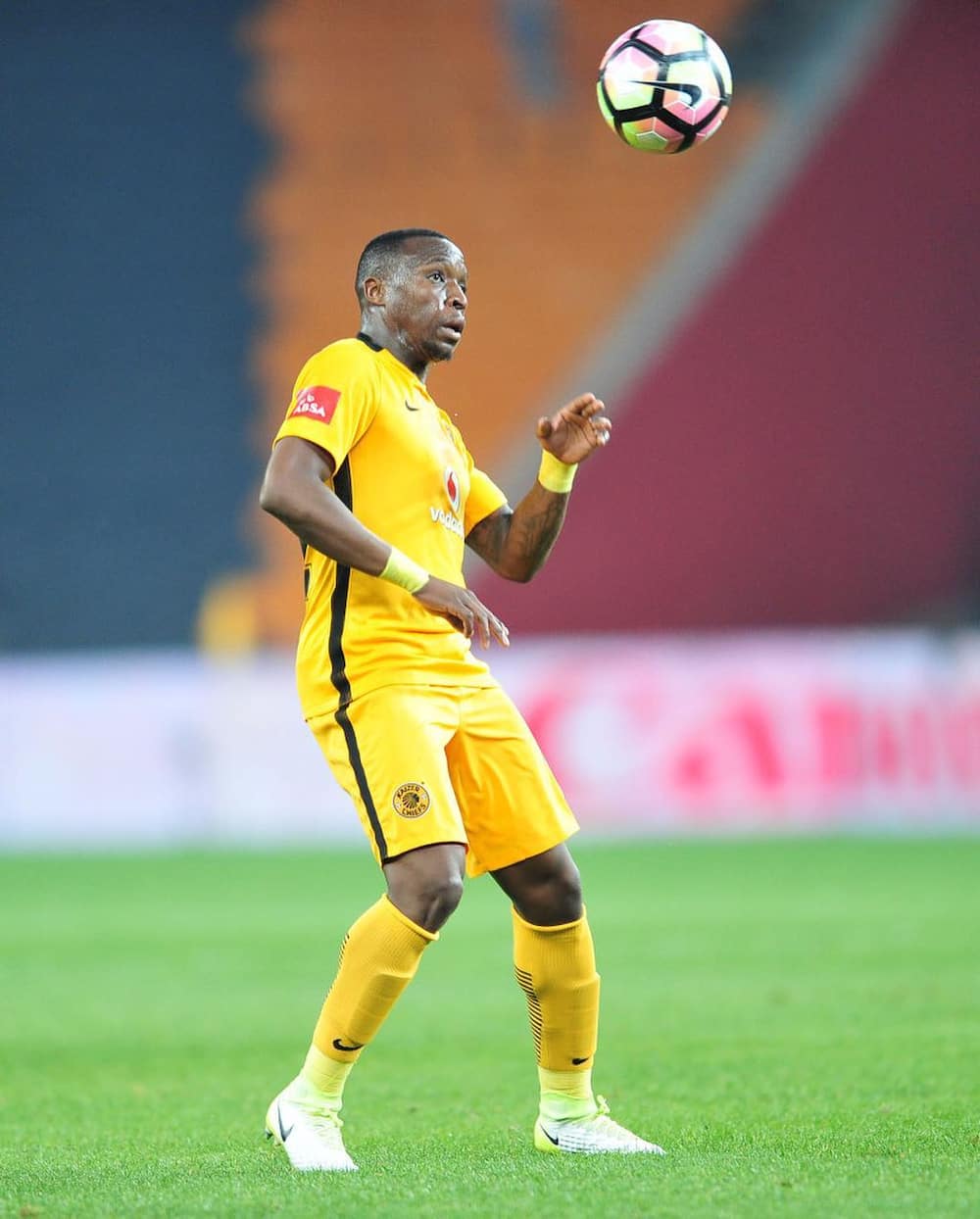 His midfield skills improved, and this time, he was noticed by the Kaizer Chiefs aka Amakhosi in 2013. The club signed him for three and a half years. According to the statistics published by Transfer Market on 26 June 2019, George Maluleka market value is currently at €850k.
The value makes him among the highest-paid footballers in South African. Now, he can be compared to players like Thabang Monare, Cole Alexander, Oupa Manyisa, and Dean Furman.
George Maluleka stats
In his entire career, he has made approximately 285 appearances. Overall, the player has a total of 1,65 PPG. In 285 matches, he has managed to score 22 goals with about 33 assists. He has scored a total of 10 goals while working for the Kaizer Chiefs.
Injury history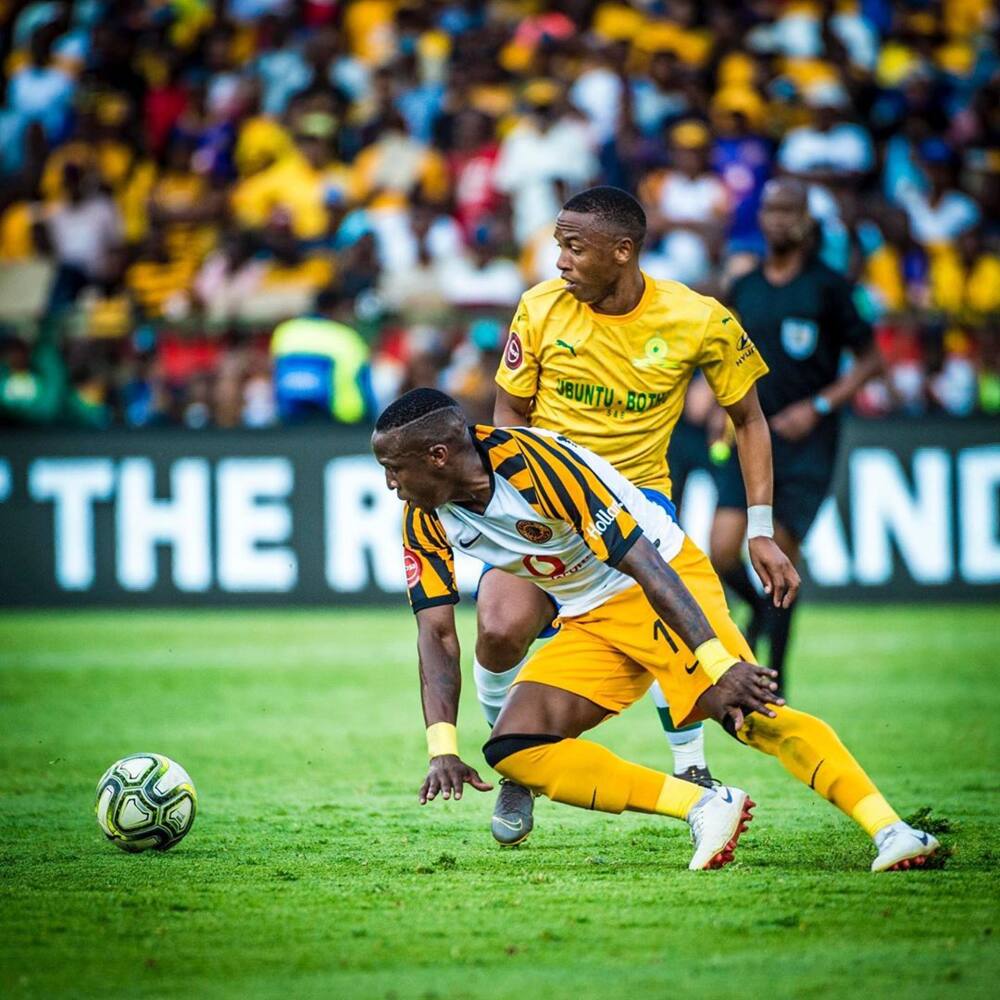 Like any other soccer player, there are some instances where the Maluleka missed matches because of injuries. For example, while playing for SuperSport United, he had a knee injury that lasted for 52 days. During the period, he missed five games.
During the 2016/17 season, he had a Calf strain that lasted for four days. In the following season, he also suffered an ankle injury that lasted for 28 days. The injury cost him three matches. Lastly, he recently suffered from an unknown injury. The injury saw him remain on the bench for 19 days.
Who is the highest-paid player at Kaizer Chiefs?
George Maluleka salary makes him one of the best paid in the club. There are many conflicting pieces of information on the internet about his net worth and salary. However, as per now, we cannot ascertain the real figure.
Cars and houses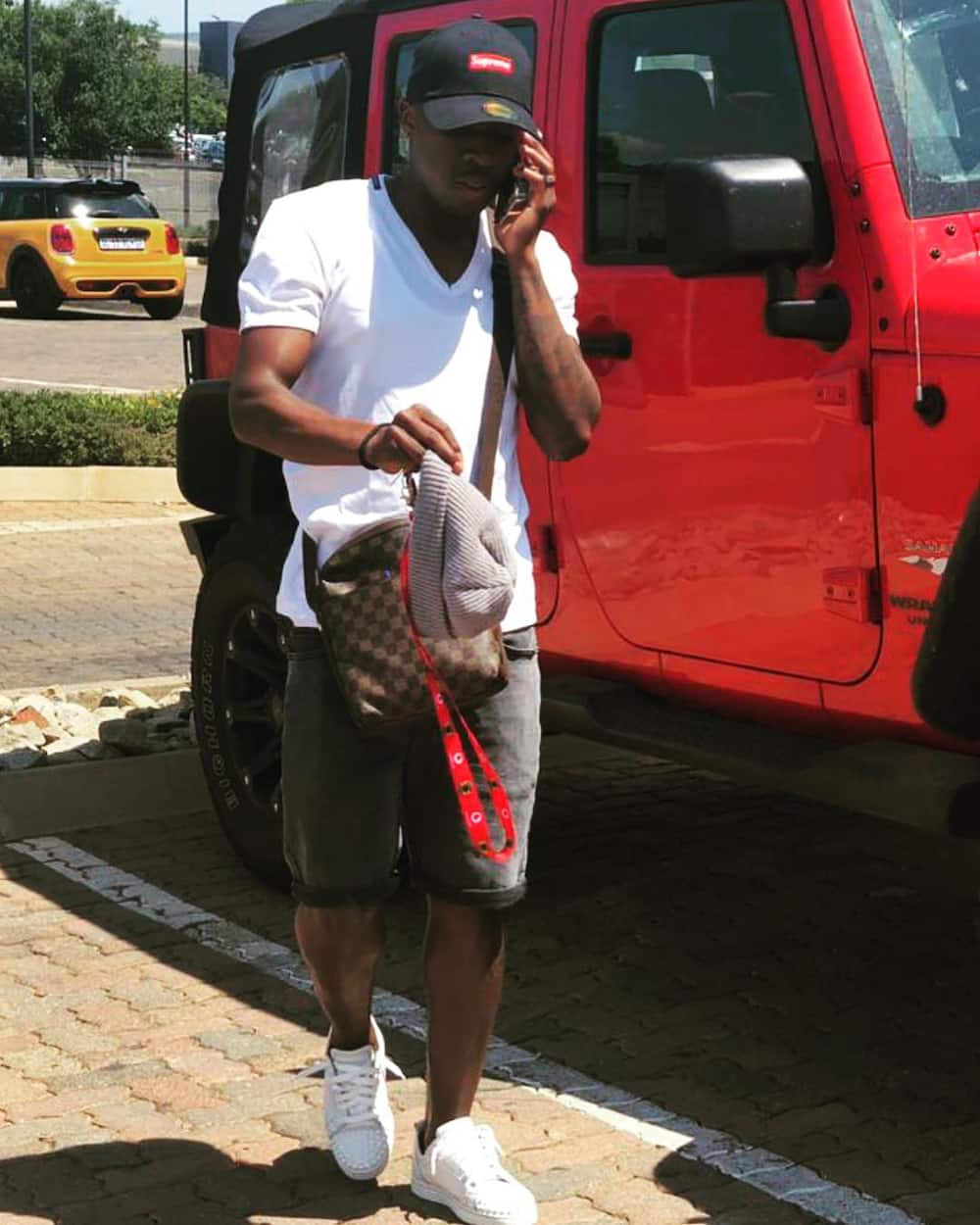 According to Mido's Instagram pictures, he lives a lavish style, and he drives a red SUV Jeep. This year, his vehicle was featured in the list of top five expensive cars owned by Kaizer Chiefs players by Soccer Laduma. Also, he has, in several instances, posted pictures while in his house on social media pages. Unfortunately, we cannot report the exact location of his home as per now.
George Maluleka Instagram
Like most established soccer players, Mido is on Instagram. Currently, he has over 19k followers. He also follows over 6k users on the platform. Often, he posts pictures with his fellow players, family, and friends. You can follow him to get a sneak peek of his beautiful pictures with his wife and kids.
George Maluleka is not only talented but also disciplined. He has worked his way up to become the superstar he is today. He has played for different teams in the country to gain the experience he has today. Currently, he is among the best-paid players at Kaizer Chiefs. Like wine, he keeps on becoming better each day. So, expect more from him as far as soccer is concerned.
READ ALSO: Theuns Jordaan age, children, wife, songs, albums, record labels, awards and Instagram