Mapula Mafole is small but electrifying. She probably looks like a child in school, but she is far from that. She is a grown woman and is much older than you think. She is also very cool and sassy and brings out her personalities with her dressing. Read on to see Mapula from 'Rhythm City' in real life.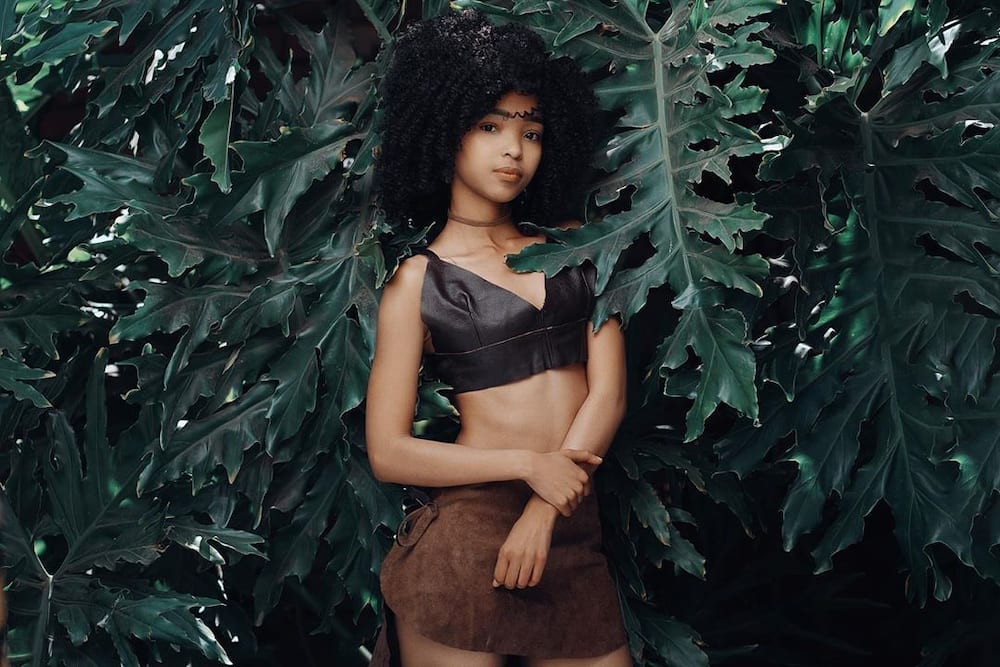 This 29-year-old actress can fool anybody with her natural cute looks. In this article, we highlight Rhythm City Mapula real name and age. She is a very skilled lady when behind a camera, either on set or a photo shoot, so stay tuned.
READ ALSO: Mapula Mafole age, marriage, family, Generations the Legacy, nominations, car, and Instagram
Mapula Mafole bio
Full name: Mapula Mafole
Date of birth: 18th July 1990
University: AFDA college
Parents: Moses and Monica Mafole
Siblings: Tebogo, Thabiso and Kabelo Mafelo
Career: Film actress, filmmaker, DJ and Entrepreneur
First TV role: SABC1 drama series intersections
Nationality: South African
Mapula Mafole iconic photos
She is not only a very talented actress, but she is also a lovely and photogenic person. Her pictures show her bubbly, loving, beautiful personality, and we are here for it.
An African queen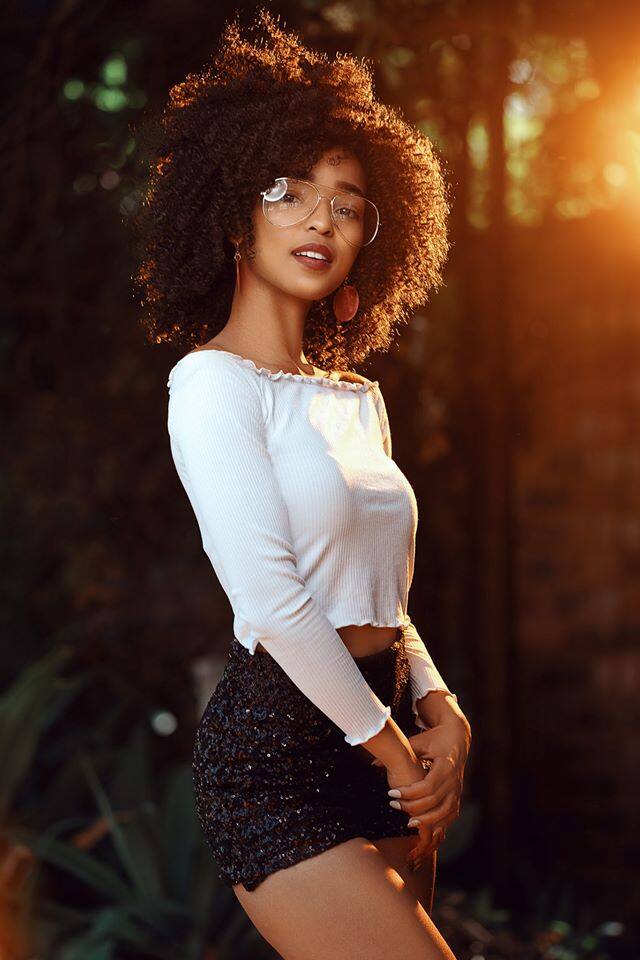 This is undoubtedly one of her most beautiful pictures. The hue of the sun rays hitting her beautiful natural hair, and complimenting her skin complexion expresses her in her element. Her outfit showcases her beautiful features and is modest enough not to be offensive.
Leather on black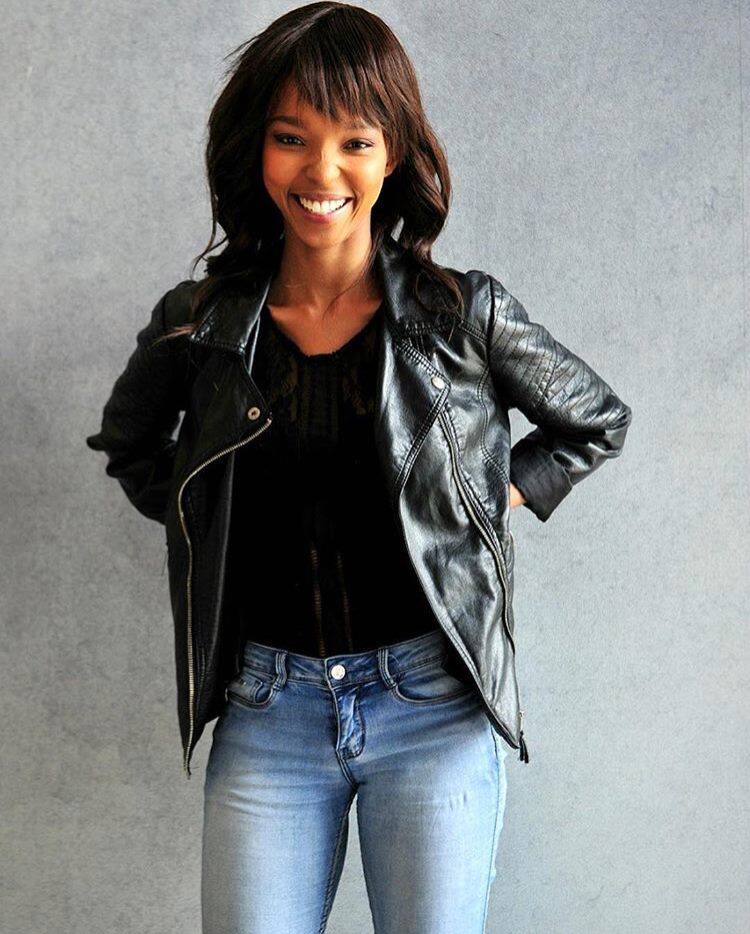 It is a tried and tested look, but we didn't know that it could be pulled off so effortlessly by Mafole. She can pass for a rocking biker chick any day. She then topped off the look with the never-failing denim blue jeans and she looks stunning.
Lady Mapula of the North-West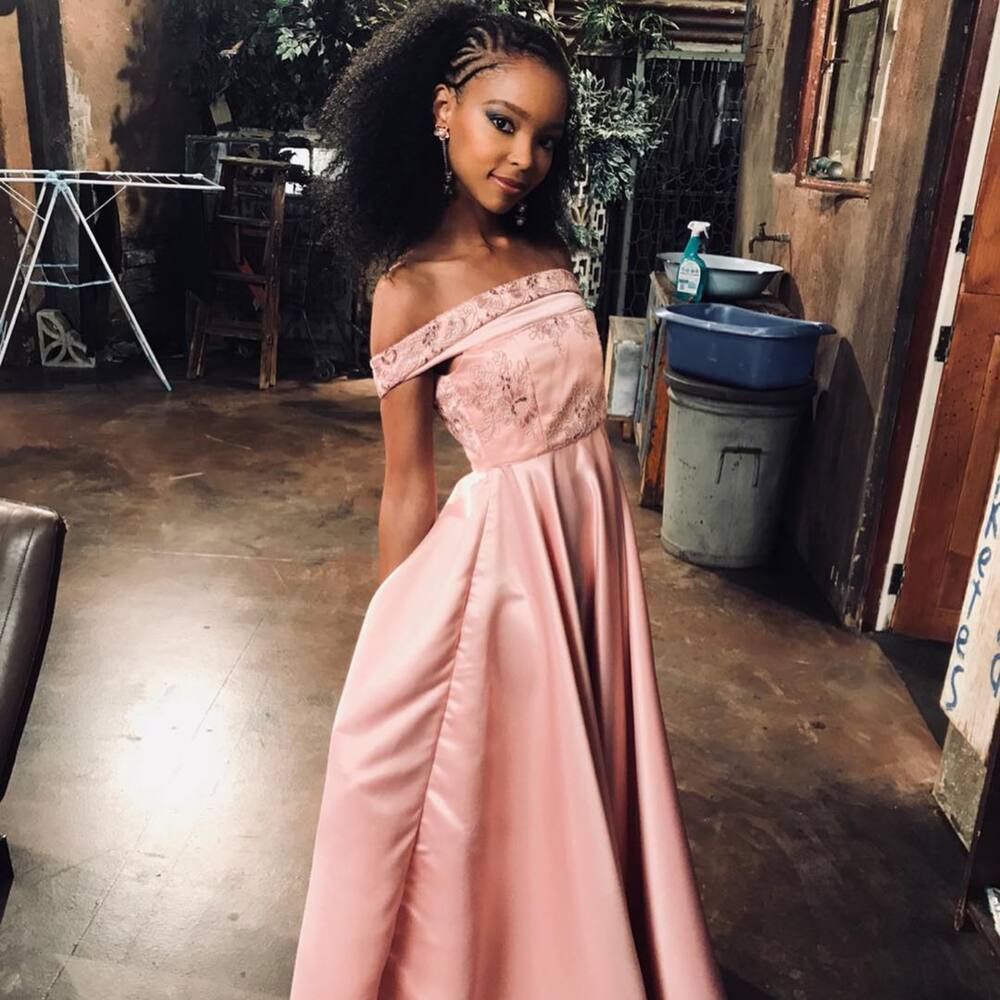 She looks exquisite and sophisticated. We can ignore the background on this one and pretend she is attending a ball in the 1950s. The personality brought out here is her fluidity and ability to adapt to any environment.
READ ALSO: 10 facts about Mapula Mafole you have to know
Nature rocks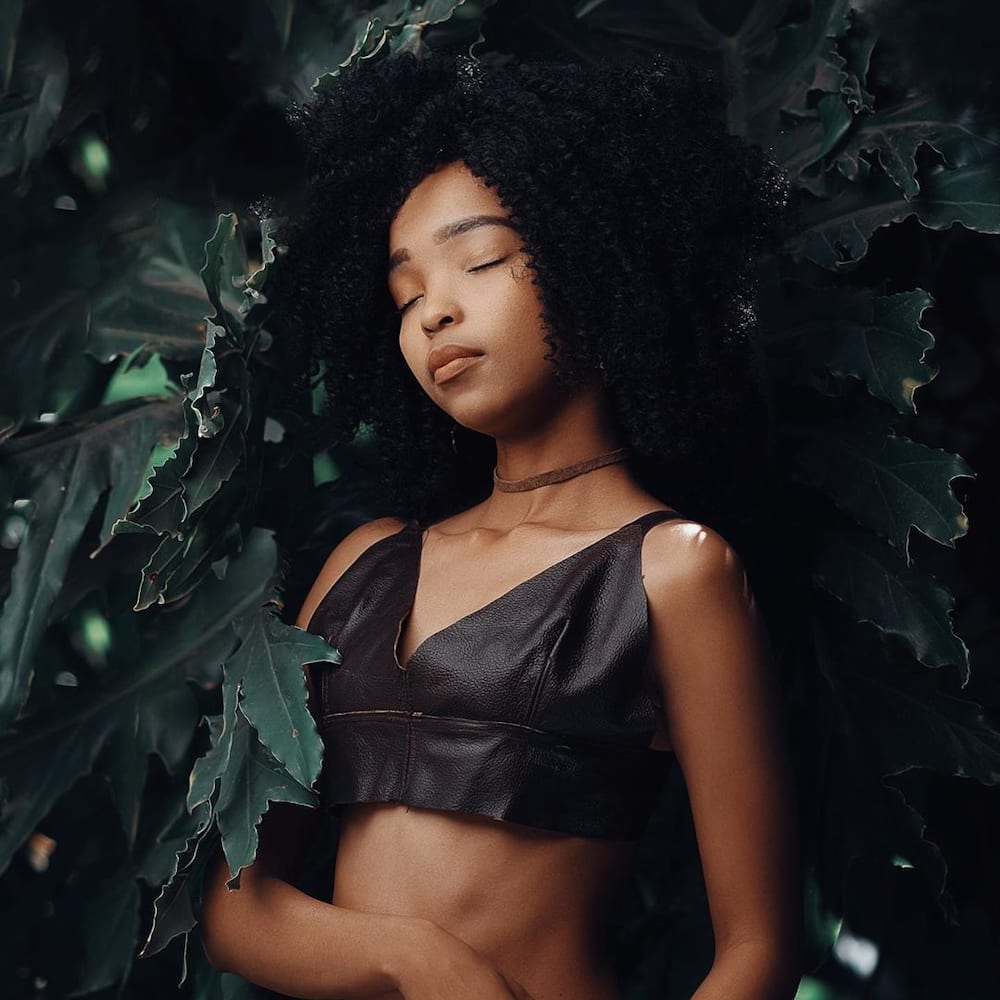 With her angelic charm, Mafole shows her affinity to tend towards all things green because several of her pictures feature a beautiful green background. It expresses her love for all things, African and naturistic, and we live for it.
Did someone say 'James Bond'?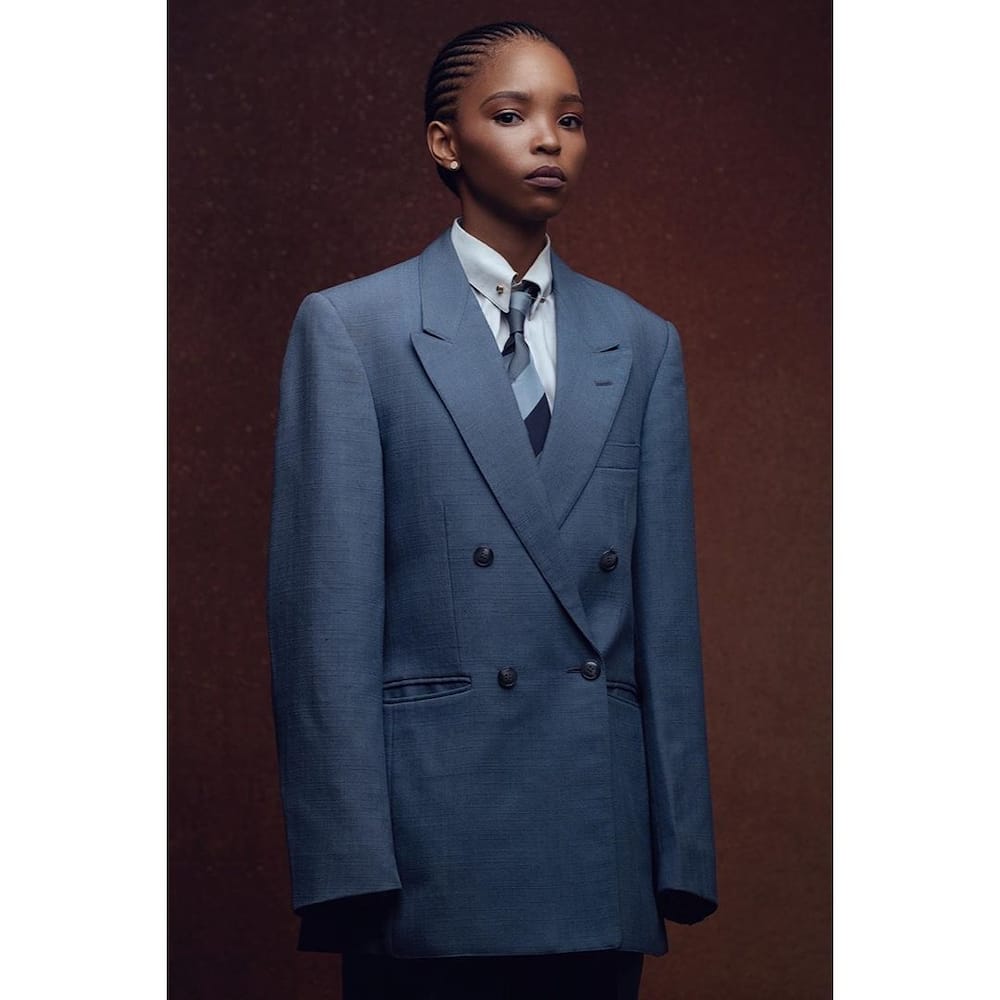 Okay, any female looked more suited for a large fitting suit than Mapula. Maybe she will be acting a new character - a bossy persona? Let's wait and see.
READ ALSO: List of famous South African actors and actresses
Let's go to the beach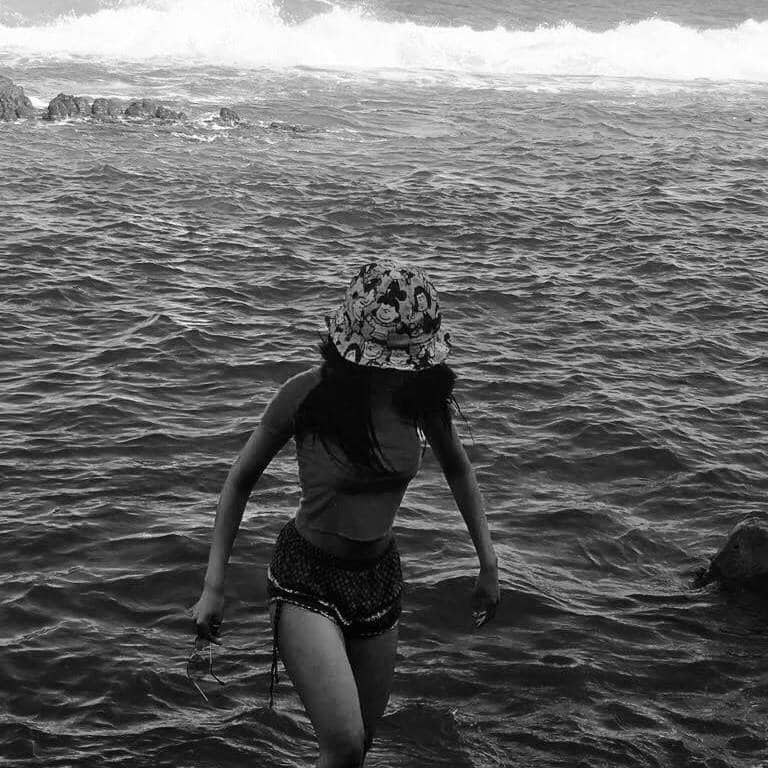 Mapula shows her love for the ocean here. She looks very comfortable; it is almost as if she was made to be in the sea. Her crisp and funky hat does not go unnoticed, though, very chic and awesome.
Gather round children!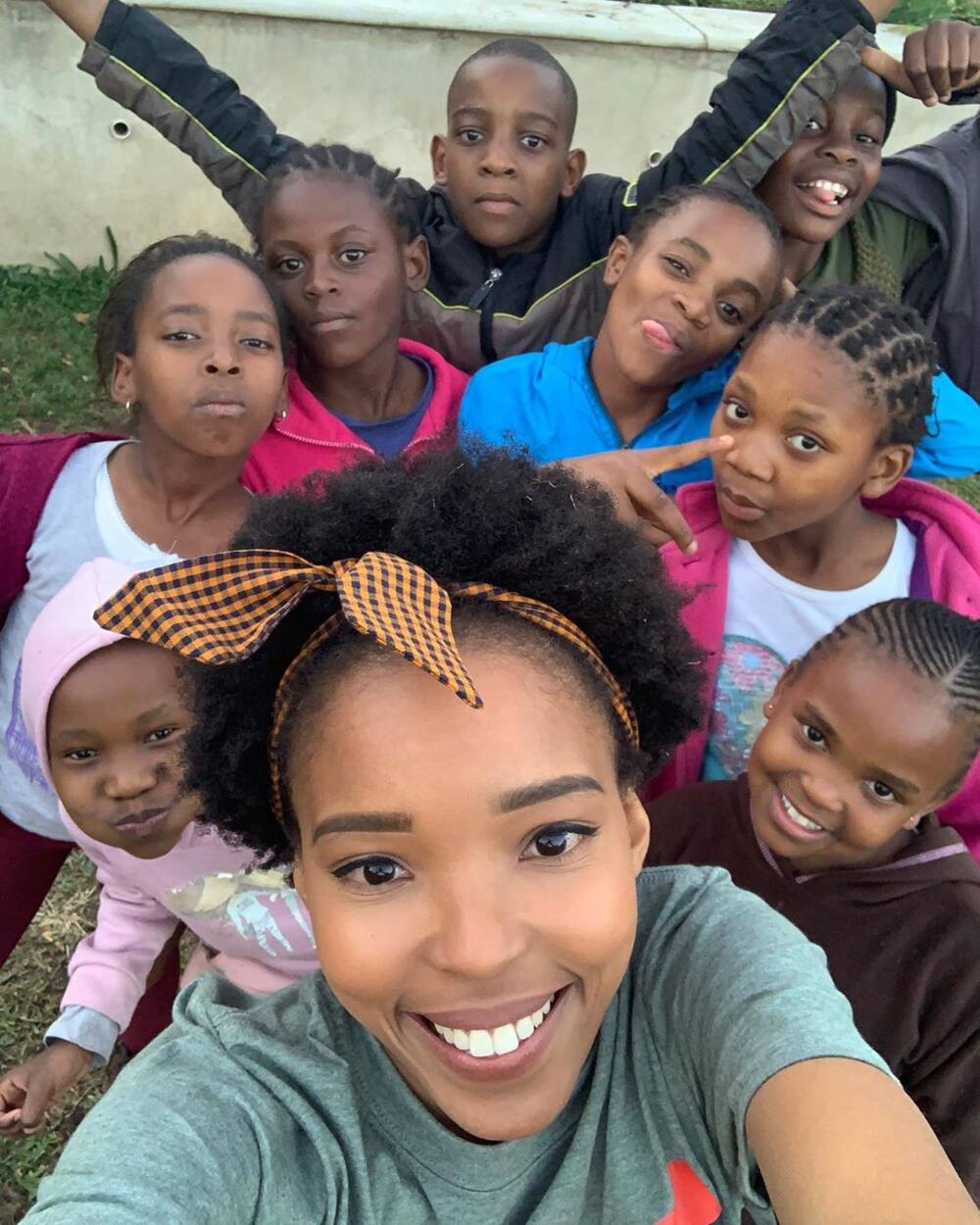 For people asking if those are her kids, the answer is no. In her caption for this image, she tells us who they are:
I met some small humans today... they saw me taking pictures with grass in my hair and asked to join me... Bontle Ba Africa
Most people chase away random kids, but not Mafole. She takes selfies with them because she is just an awesome woman. She is almost 30 years old, but here she can pass for a 15-year-old. So to all the kids out there, you can ask her for a selfie.
Prom Queen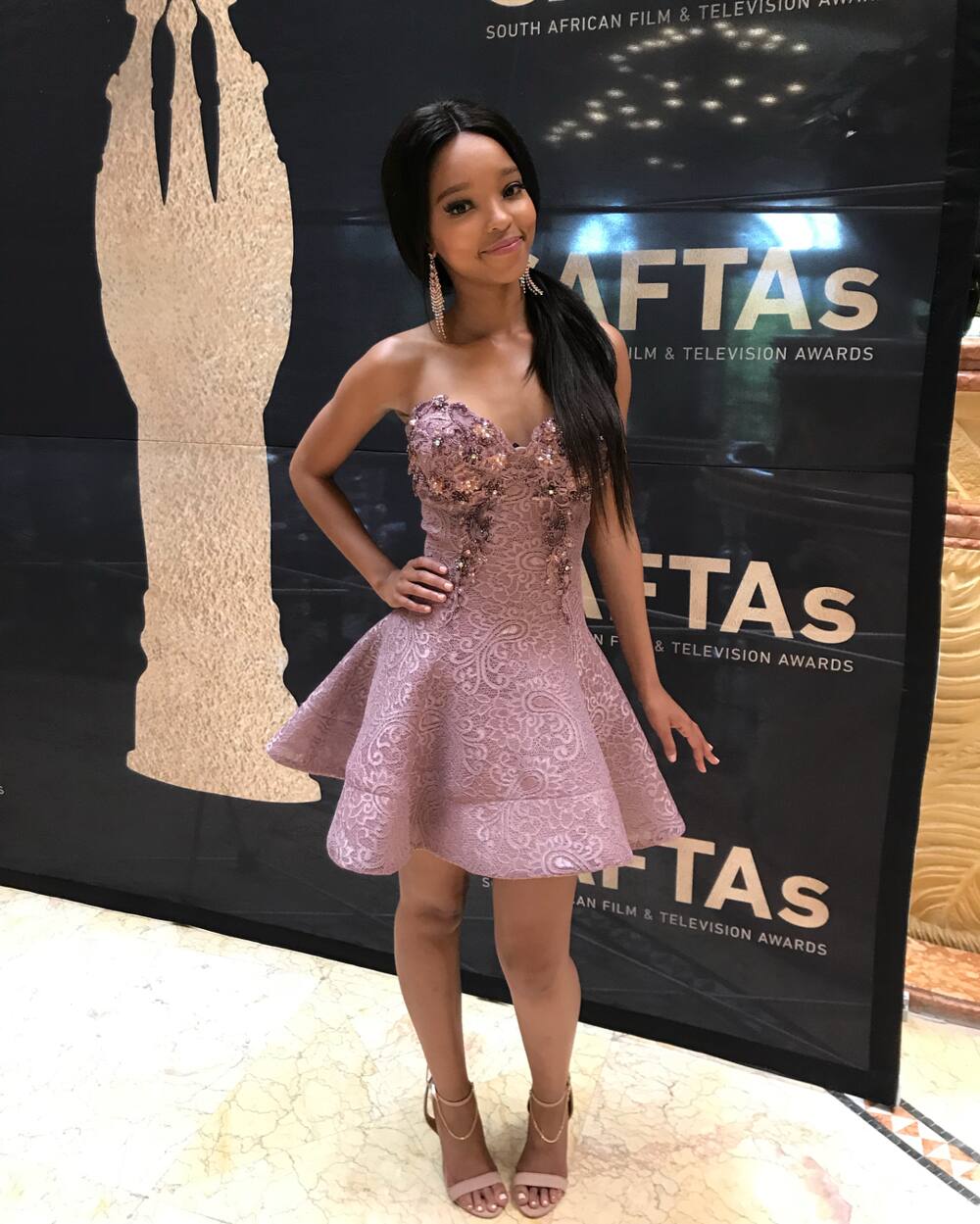 Mapula can be a prom queen anytime. We cannot get enough of how breathtaking she looks in a dress. Not overlooking the lovely dangling earrings that she has on, and the matching heels. Mafole is definitely a fashion icon.
Makeup goddess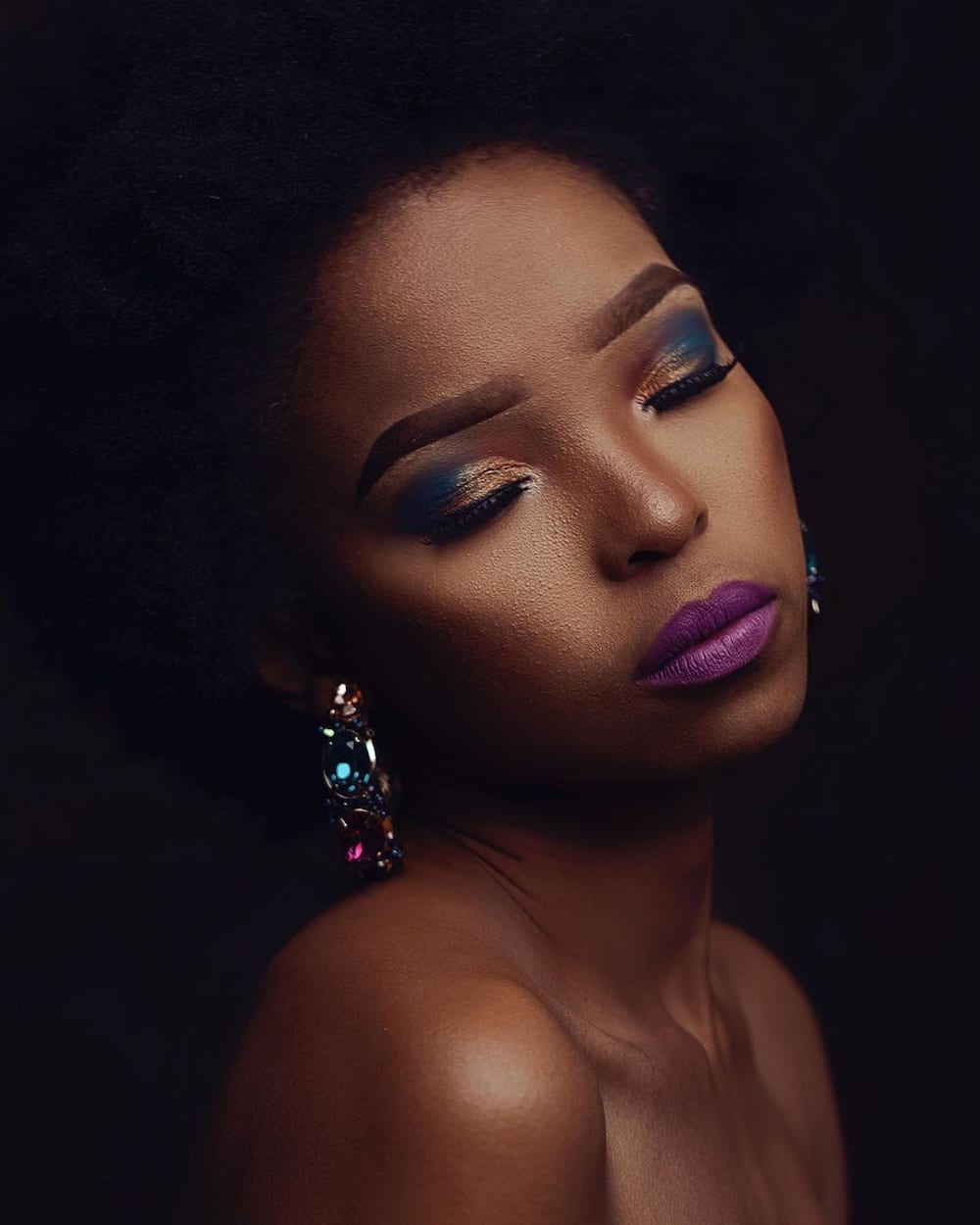 She is a black woman who wears makeup and looks remarkable. This diva can pull off several colours, and it will not look misplaced.
Miss Sassy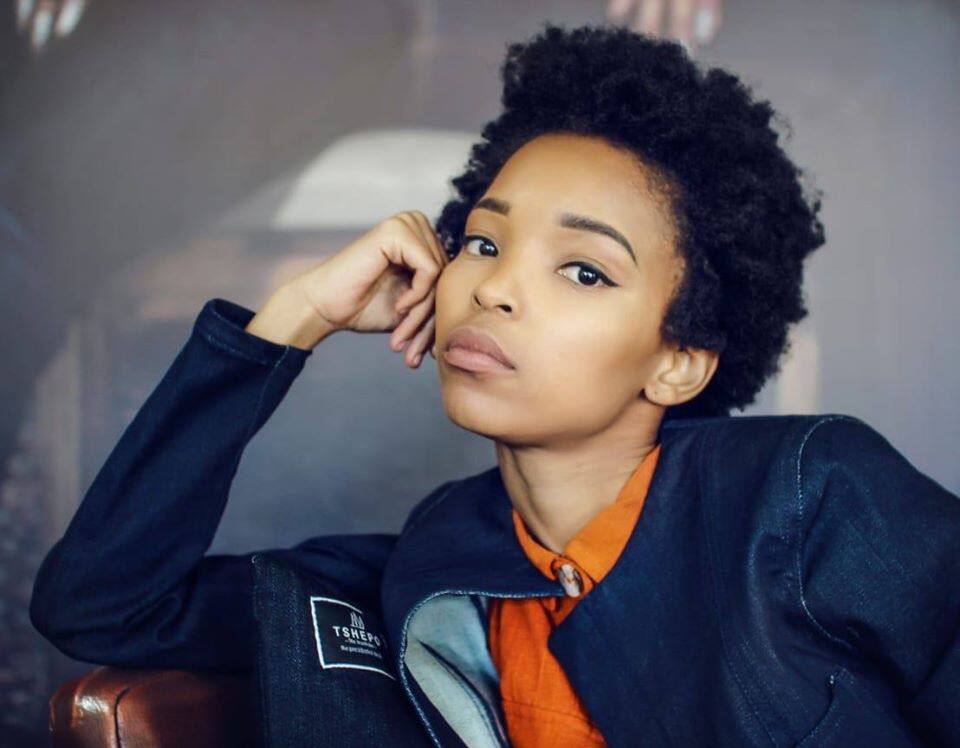 How does one person look so effortlessly beautiful? Mafole is not only stunning but also extremely photogenic in this picture. It looks very sleek and calm. She also rocks an Afro so well she could time travel to the 80s.
READ ALSO: Nyaniso Dzedze is excited about joining the 'Rhythm City' family
Girls' Trip!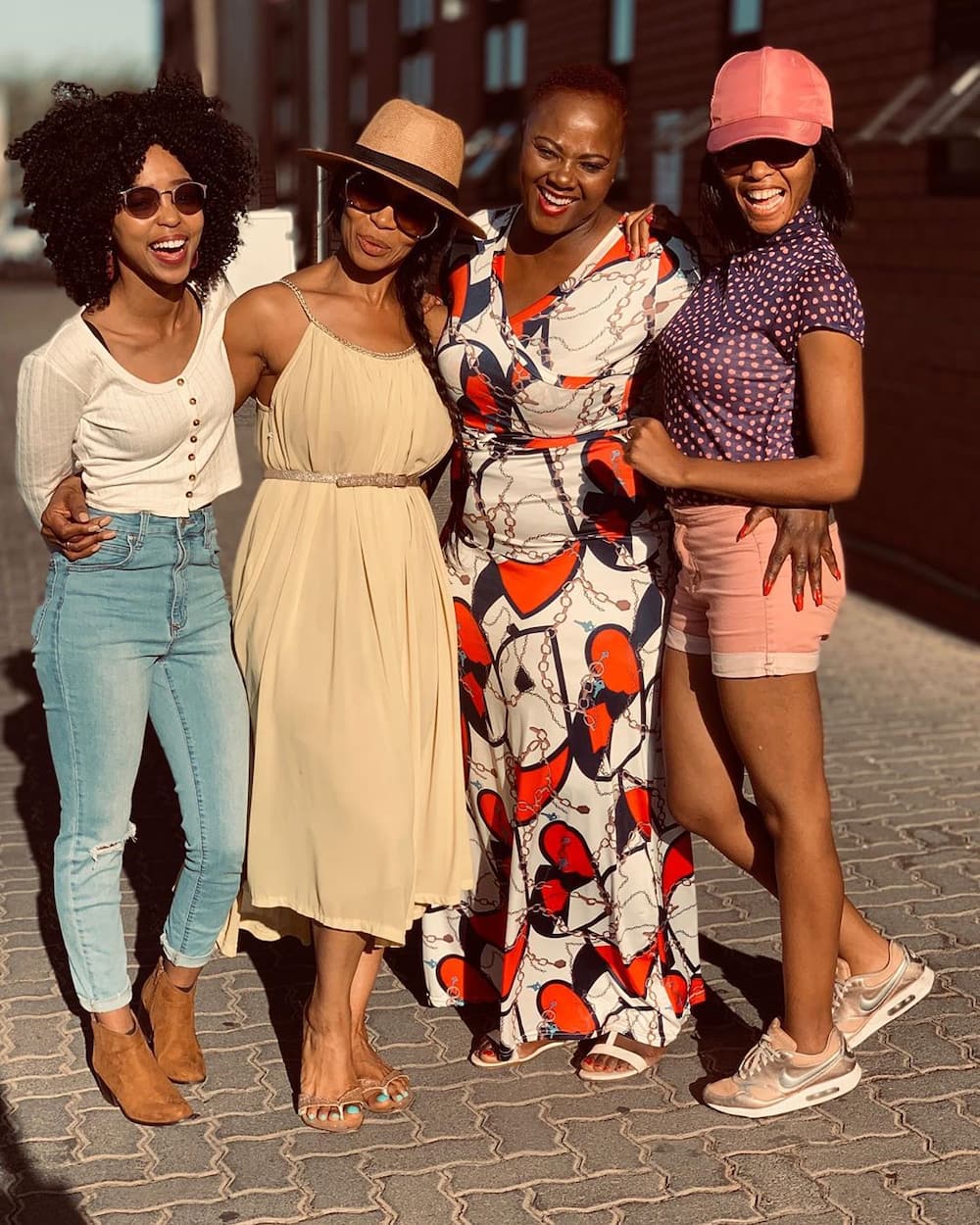 We see our gorgeous actress on the left rocking a fantastic outfit with her people. She looks very happy and excited, which shows us that she is a very loving person.
Childish charm and wholesome realness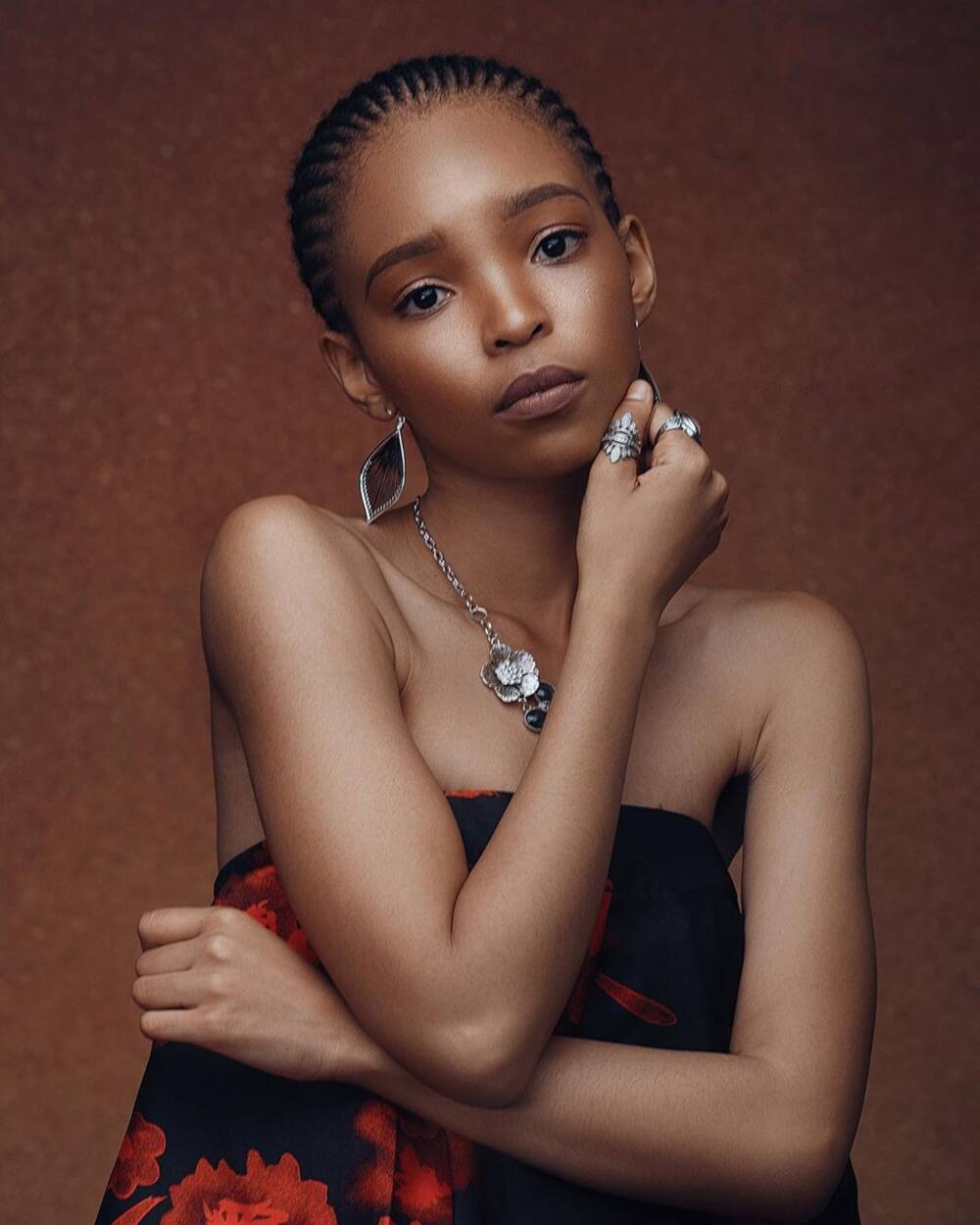 She is able to look 10 years old, and also 30 years old. She carries a beautiful childlike charm that instantly draws people towards her. Not forgetting her Mapula Rhythm City hairstyle.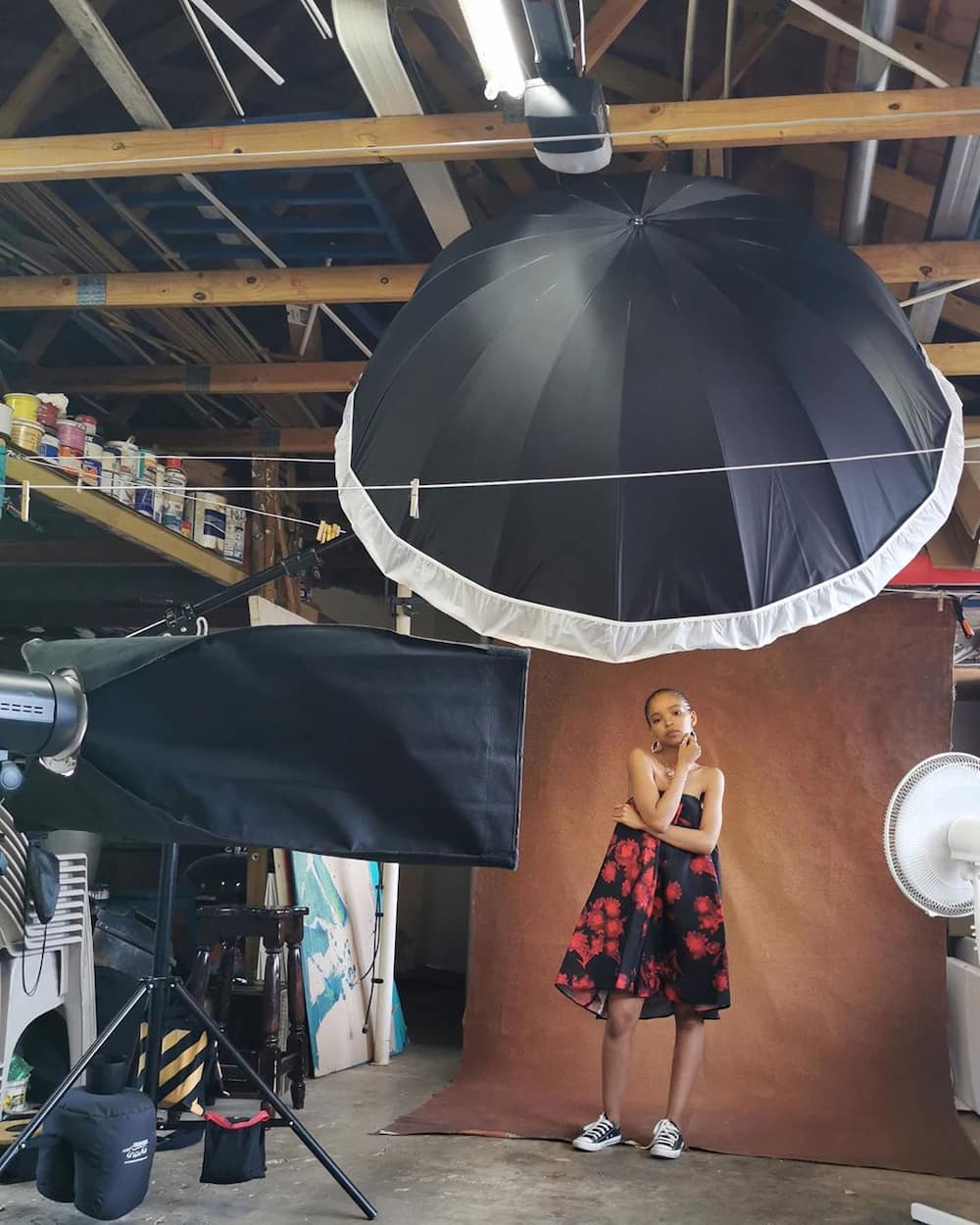 She is so real, she did not create a ruse, but she shows her fans what happens behind the scenes to capture how long the process is to make her look amazing. We bet you did not expect her to be wearing sneakers either.
Lady in red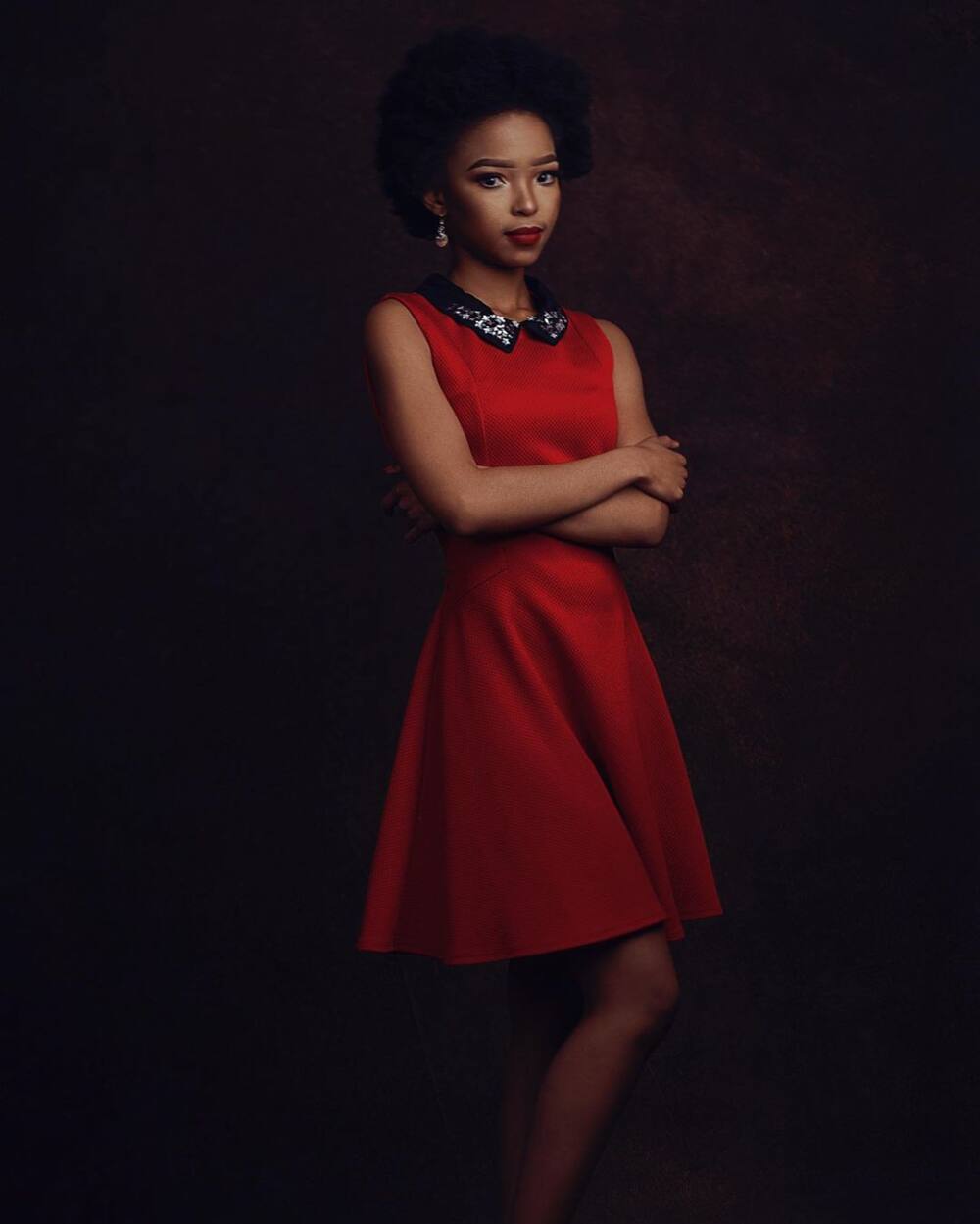 We said it, her dresses look amazing. She is awesome. We love our lady in red.
Funky and fun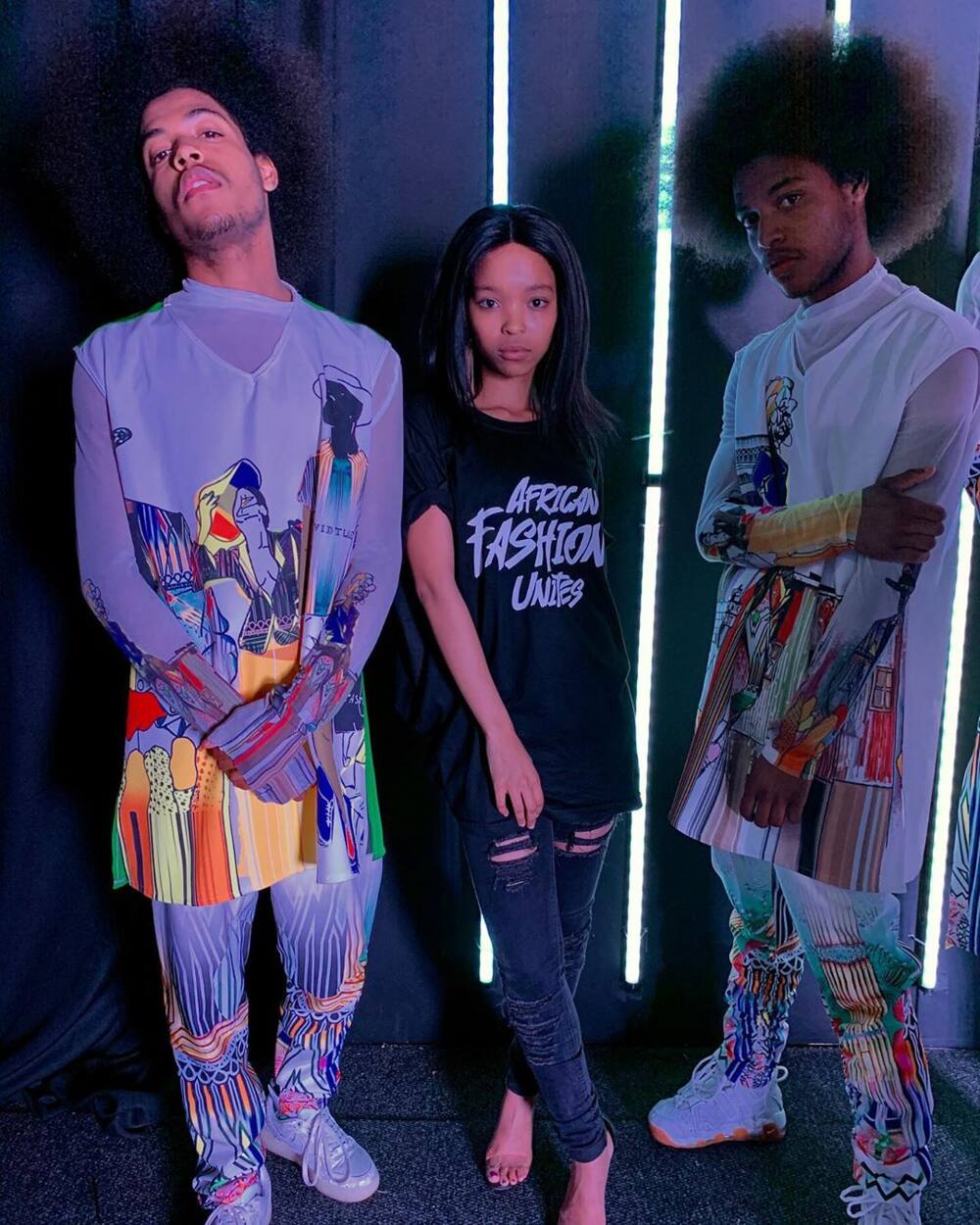 Stylish like always! She looks fierce and ready to take over the world.
More suits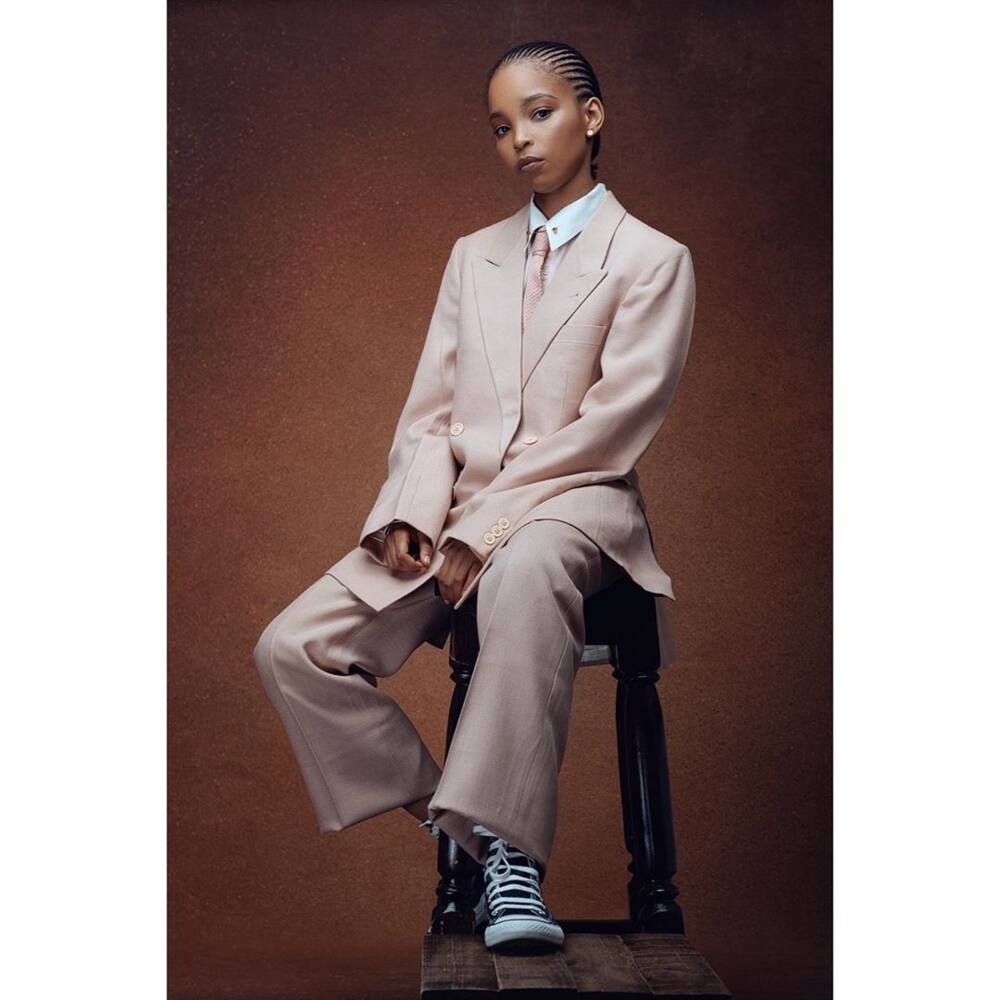 We still love how she looks in suits. Especially in this baby pink, peachy one.
Africa's child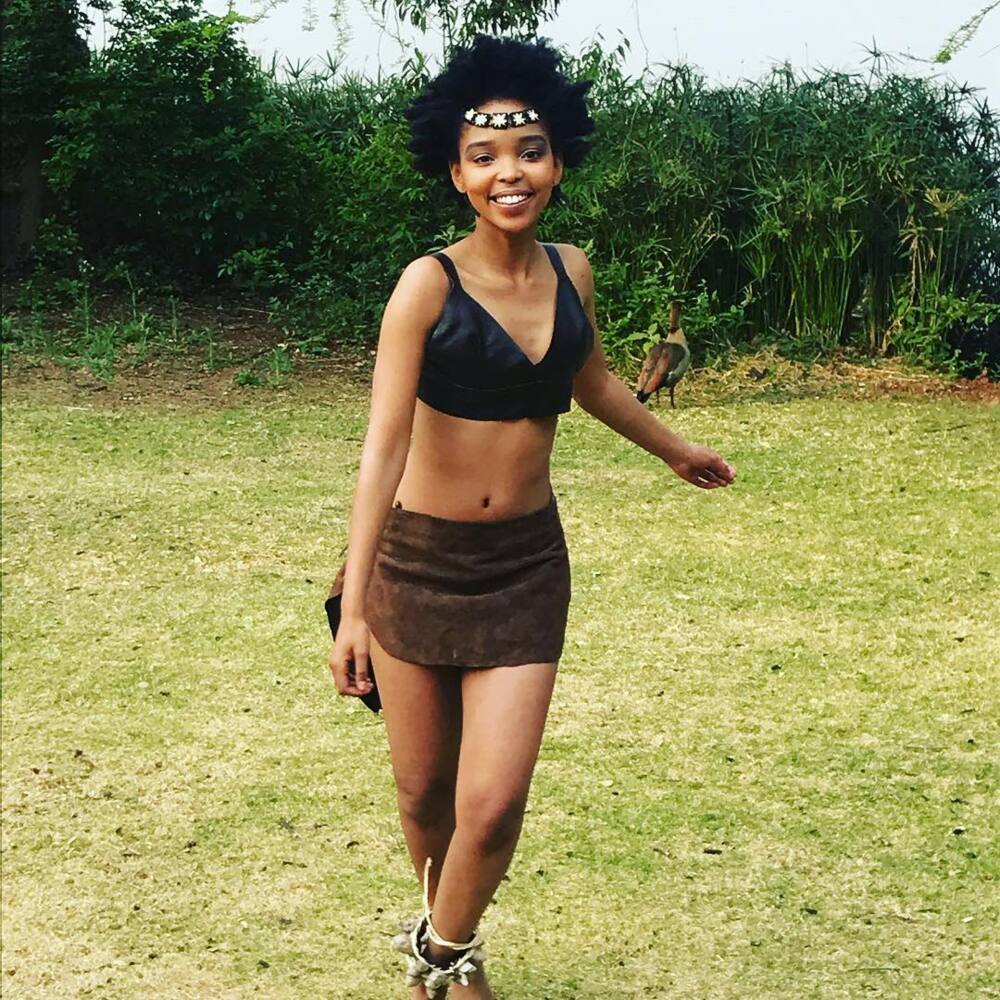 She can be seen to be proud of and love her culture in this image. We guess we have saved the best pic for last. The stunning lady looks truly South African embracing every authentic bit of her culture in this image.
Mapula Mafole contacts
She is quite an active bird on her social media accounts. She also has over 78,000 followers on Instagram and about 20,000 on Twitter.
You can find her on:
Mapula Mafole Instagram: @mapulamafole_
Mapula Mafole Facebook: @Mapula Mafole
Mapula Mafole Twitter: @mapulamafole
Agent: info@thespians.co.za
Bookings: Bookings@TheCreativeHandler.co.za
For anyone looking to get fashion inspiration, Mapula definitely gave you that. She is an awesome person in so many levels that it's hard to keep up with her. She is also an icon for young girls who want to pursue a career in acting. That is everything you need to know about Mapule from Rhythm City in real life.
READ ALSO: