AfriForum has accused Deputy President Cyril Ramaphosa of creating more racial tensions with his agenda to take over everything white South Africans have in the country.
AfriForum has written an open letter to the Deputy President regarding his comparison of whites to a frog in boiling water. In the letter, AfriForum allegedly asks Mr Ramaphosa to clarify the a statement attributed to him in the late Dr Mario Oriani-Ambrosini's memoirs.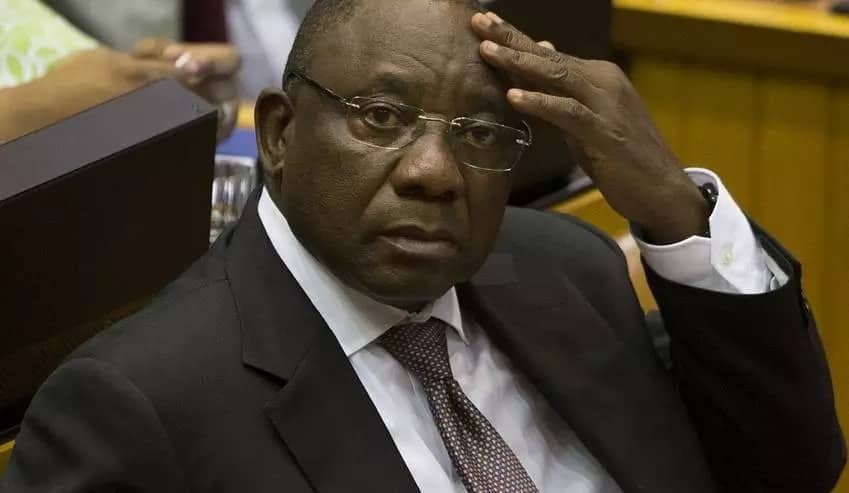 Briefly.co.za extracted this excerpt -
"In his brutal honesty, Ramaphosa told me of the ANC's 25-year strategy to deal with the whites: it would be like boiling a frog alive, which is done by raising the temperature very slowly. Being cold-blooded, the frog does not notice the slow temperature increase, but if the temperature is raised suddenly, the frog will jump out of the water.
He meant that the black majority would pass laws transferring wealth, land, and economic power from white to black slowly and incrementally, until the whites lost all they had gained in South Africa, but without taking too much from them at any given time to cause them to rebel or fight"
READ ALSO: Dlamini-Zuma campaign suffers multiple setbacks
AfriForum labelled the remark as "extremely concerning" and said it undermines everything the nation was doing to create unity in what is a very trying time. As such, AfriForum has compelled the Deputy President to either confirm or deny if the statement accurately reflected his position.
Meanwhile, a member of the NEC of the ANC, Lindiwe Sisulu has insinuated that desperate efforts are being made to tarnish Ramaphosa's image so that he won't emerge as the next President of the ANC and ultimately, South Africa's President.
Do you have a story to share with us? Inbox us on our Facebook page and we could feature your story.
Stay up to date with the latest news by downloading the Briefly App on Google Play or iTunes today!