Do you need a soap opera to come to the rescue from boredom? Rhythm City teasers are here. This is one series that has all the creativity and touch with reality. It becomes better with each episode. These highlights will give you a clue on what to expect before the official broadcast of Rhythm City teasers this month.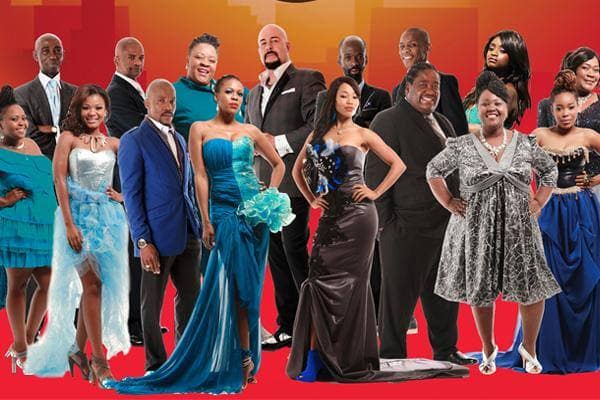 Rhythm City etv teasers are television drama series that is on the lips of almost every South African with a flair for entertainment events. It has been on air since the 9th of July, 2007 with exciting scenes. The suspense and humour that the teasers in Rhythm City give have formed part of what makes everyone look forward to the next episode.
Rhythm City soapie teasers for January 2020
Episode 3258 - Wednesday, 1st of January, 2020
Khulekani is very hopeful of finishing his case on David Genaro soonest. Rene needs comfort, and Siva becomes his best shot. Lefa is getting to the peak of the loss game.
READ ALSO: Rhythm City Teasers: December 2019
Episode 3259 - Thursday, 2nd of January, 2020
David is in constant confrontation with Gail's nightmares. Siya exposes a very important secret. Lefa lets Kea's know about the bomb that he has put together.
Episode 3260 - Friday, 3rd of January, 2020
David's enemies all gather as he prepares for his wedding. Rene informs Mzi of her pregnancy.
Episode 3261 - Monday, 6th of January, 2020
David's enemies launch their attack on him. Rene tries to reach a place of agreement with Mzi on the pregnancy. A great offer comes to Lefa.
Episode 3262 - Tuesday, 7th of January, 2020
David's reaction to the betrayal comes as a shock to everyone. Rene and Mzi make a sincere effort to resolve their current situation. It is victory at last for Lefa.
Episode 3263 - Wednesday, 8th of January, 2020
Gail tries to warn Suffo. Khulekani fails to be there for Zinhle, and Rene tells Sindiswa her big secret.
Episode 3264 - Thursday, 9th of January, 2020
David is plotting revenge. Khulekani looks out for a new partner. The Khuses eventually find out about the pregnancy.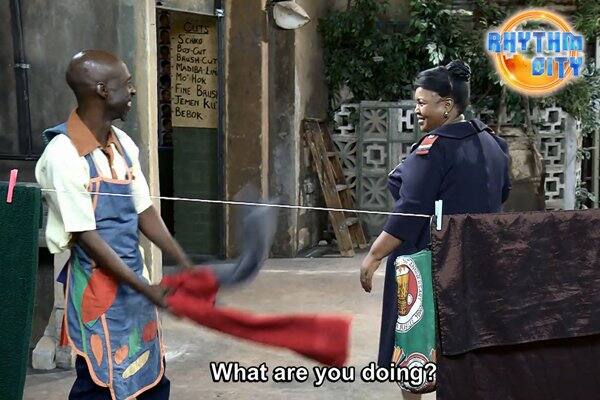 Episode 3265 - Friday, 10th of January, 2020
David tests Gail's loyalty remarkably. Kop explodes over the fresh mistake from Rene, and Lefa experiences a new setback.
Episode 3266 - Monday, 13th of January, 2020
Pearl redeems the situation for Suffo. Mzi strives to put a stop to the abortion plan, and Lefa is found in a conceding situation.
Episode 3267 - Tuesday, 14th of January, 2020
Suffo pays David a surprise visit with his men. Rene becomes dumbfounded as Mzi provides a solution to all her anxieties. Kop teaches Lefa the principles of relating to women.
READ ALSO: Binnelanders Teasers: January 2020
Episode 3268 - Wednesday, 15th of January, 2020
A bomb is about to explode as everyone heads to Kilowatt. Rene thinks about the marriage proposal from Mzi.
Episode 3269 - Thursday, 16th of January, 2020
David thinks he has supernatural powers, but he is not alone. Rene decides on getting married to Mzi. Suffo partners with Khulekani.
Episode 3270 - Friday, 17th of January, 2020
Mzi seeks to reach out to Suffo. Khulekani and Suffo bring in the most important things. Lefa shines only for a night.
Episode 3271 - Monday, 20th of January, 2020
David's family have gone into hiding. Reneilwe's father distracts the mahadi treaty, and Sindiswa becomes the hero at Kilowatt.
Episode 3272 - Tuesday, 21st of January, 2020
David asks for Lerato's opinion. Sello goes a long way with Kea. Sindiswa has a conviction that she has been offered a job.
Episode 3273 - Wednesday, 22nd of January, 2020
Gail and pearl have been taken as prisoners. Rene is shocked as kop gives sello control over the negotiations. Sindi gets some inspiration from Sabelo to pursue her dreams.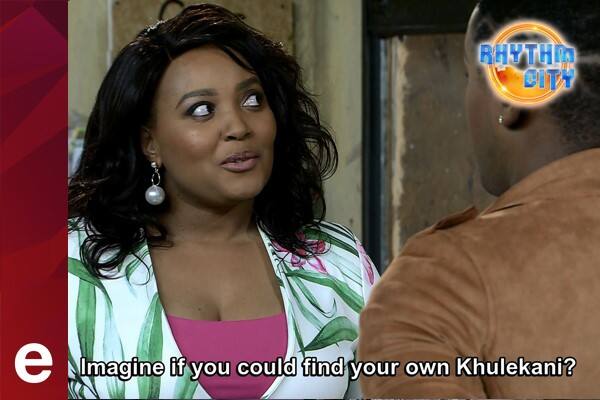 Episode 3274 - Thursday, 23rd of January, 2020
Khulekani is assured that Lerato has his back. Rene has concluded the lobola negotiations, and Sindiswa makes a presentation on 9-Nine.
Episode 3275 - Friday, 24th of January, 2020
David is forced out of the Eagle's nest due to unfortunate circumstances. Rene smiles on the faces of haters as she is living the good life, and Sindiswa is left out alone in the cold by Lerato.
Episode 3276 - Monday, 27th of January, 2020
Pearl has her way with Gail and convinces him to leave David in the dark, but what goes around comes around. Mzi and Rene engage in a heated conversation, and Sindiswa receives pleasant news.
Episode 3277 - Tuesday, 28th of January, 2020
Mzi puts himself first and hangs Rene out to dry at the hospital, and Sindiswa attracts more strife.
Episode 3278 - Wednesday, 29th of January, 2020
Pearl reaches out to Suffo. Mzi attests to loving Pearl instead of Rene, and Sindi learns a bitter lesson from Shakes.
Episode 3279 - Thursday, 30th of January, 2020
David has failed to console his ladies. Mzi admits a very personal fact to Fats, and Lerato accelerates the burning fire between Sindiswa and Shakes.
Episode 3280 - Friday, 31st of January, 2020
Pearl is kicked out of the Eagle's Nest by David. Sindiswa is living large, and Mzi is convinced that love is a sacrifice.
What you think about Rhythm city teasers for this month based on what you have read so far? You will rightly agree with the fact that the television series is not getting less appealing at all. Therefore, make no delay and mark the date with other fans at the series broadcast on e.tv from Mondays to Fridays at 19:00.
READ ALSO: List of the best South African movies ever