15 popular Neyi Zimu songs (with videos)
Even as South Africans mourn the death of Jehova Re Tshepile Wena hitmaker Neyi Zimu, his fans are yet to admit that their spiritual father is no more. His sudden passing has shed a cloud of confusion, with many of his followers turning to Neyi Zimu songs for solace. Launching his career in the early 1990s, Neyi would eventually grow his passion for God to reach thousands of people.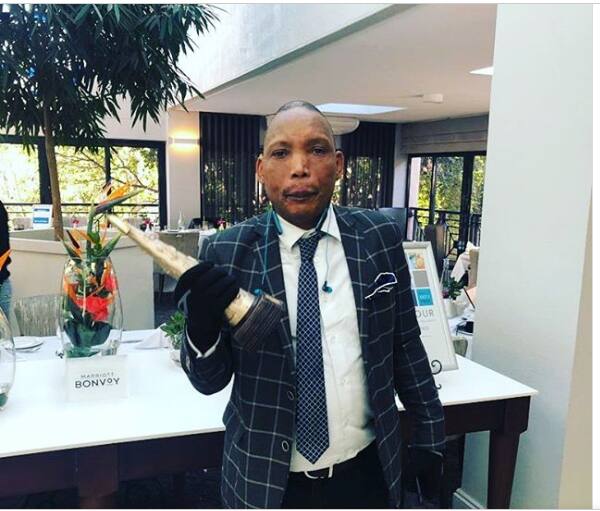 Which are some of Nyi Zimu's most famous hit tracks that will forever remind us of his remarkable ministry? Before Neyi Zimu death, the renowned South African gospel artist was a dedicated pastor turned musician who managed to record and release several praise songs. Most of his albums are superb and given high reception in the local and international gospel industry. His undying talent continues to inspire millions with trending jams. Neyi Zimu new albums are particularly striking for their musicality and sensational messages that marked the heart of his career.
READ ALSO: Neyi Zimu biography: age, wife, songs, and album
The best of Neyi Zimu songs 2019 with videos
Neyi is one of the most successful gospel artists that the country has seen, at least in our time. His ministry as a pastor was equally prolific. Here are some of his songs and how they have performed on YouTube as of 6th December 2019.
1. Jehova Retshepile Wena
Song album: The Waiting Is Over
Release year: 2016
YouTube: 6.9m views
From Spirit of Worship 6, Neyi Zimu Jehova Re Tshepile Wena was published on YouTube on 16th September 2016. The song acknowledges God as being worthy of our trust despite challenges and trembling rocks. Neyi also maintains that only by trusting in God that we can overcome broken hearts.
2. Jeso Rato La Hao
Song Album: I Trust in You
Release year: 2013
YouTube: 7.6m views
The song was sung by Spirit of Praise 5 featuring Neyi Zimu, and the YouTube video published on 14th December is a confirmation that many loved it. The song is a praise to Jesus for his love. Neyi admits having nothing worthy to present in return but himself. He pleads for Jesus's guidance as with a servant. He also asks for God's forgiveness whenever he commits a sin.
3. uJesu Unamandla
Song album: Another Level of Worship
Release year: 2018
YouTube: 488.2k views
The track expresses Jesus's power and how it shields us in our daily fights. He recounts a man of God (Jehoshaphat) who defeated a troop mightier than his soldiers only by asking God. "God says this battle is not ours, but it is His."
4. Sinenqaba
Song album: The Waiting Is Over
Release year: 2017
YouTube: 1.1m views
The song is an assurance that we have a stronghold (Jesus) who requires our total surrender. Jesus remains our master and forever king. Neyi never seems to lose a grip on Jesus, his stronghold.
5. Lamb Of God
Song album: I Trust in You
Release year: 2013
YouTube: 2.3m views
The song emphasizes the measure of Jesus' holiness. The track also recognizes that the Lamb of God is sitting at the right hand of God and is full of God's holiness. This praise song will make you want to sing along as soon as the beats start.
6. Modimo Ke O
Song album: The Waiting Is Over
Release ear: 2017
YouTube: 1.014m views
The song translates to "I give you God" and has been a good play for a couple of years now. Most people love this hit track because it expresses Neyi's sincerity and total submission to God as the giver. He admits having no silver and gold. His heart is void without God.
7. Victorious
Song album: Another Level of Worship
Release year: 2018
YouTube: 244 views
The song is an outcry to God after suffering frequent defeats in the hands of his enemies who seem stronger. Neyi is thankful for Jesus' salvation, which came in when death was about to corrupt his soul as the point of despair. He now feels victorious and a conqueror because Jesus is on his side.
READ ALSO: Dr Tumi biography: kids, wife, family and songs
8. Inkazimulo
Song Album: Inkazimulo
Release Year: 2018
YouTube: 437.4k views
Neyi Zimu featured the Women in Praise to produce this melodious hit. The song reserves glory and holiness for Jesus and calls Him to manifest in our lives. The title of this great praise song "Inkazimulo" translates to "Glory" in English.
9. Nyathela
Song album: Friends In Praise, Vol. 2
Release year: 2019
YouTube: 280.k views
Neyi sang along the Friends in Praise to record this music. The hit belongs to his latest productions that came through this year. The song appeals for a fast move on the journey to heaven, and Neyi calls out on the masses to join his quest for heaven, leaving everything behind.
10. Miracle
Song album: The Waiting Is Over
Release year: 2017
YouTube: 346.7k views
Neyi calls upon the Holy Spirit even as he opens his heart for the outpouring, and he further acclaims that he needs a miracle all day long and all his life. He trusts that God will surely answer his prayer.
11. Umthombo Wempilo
Song album: The Waiting Is Over
Release year: 2017
YouTube: 144.4k views
The song recognizes Jesus as the river that whoever drinks from it shall not thirst. He further assures that only Jesus can wipe away tears. Neyi also tributes Jesus as the giver of life from whom we all draw our breath and peace.
12. Mahodimo
Song album: Friends in Praise, Vol. 2
Release year: 2019
YouTube: 37.k views
Neyi has an assurance that the heavens are now open, and Jesus has heeded. Even as it opens, Jehovah has agreed for his greatness is abundant. He trusts in the heavenly goodwill in humanity.
13. Tadima
Song album: Another Level of Worship
Release year: 2018
YouTube: 71.8k views
The song recounts the experience of Jesus on Golgotha and how he had to give up everything for our salvation. He bore our transgressions and even carried off our struggles. Neyi cannot comprehend what Jesus saw in us that He bought us at such a great price.
14. Another Level
Song album: Another Level of Worship
Release year: 2018
YouTube: 159k views
Neyi wrestles with God, asking that He takes him to another level of worship and grace. He is eager to see God's face through spontaneous and unceasing worship.
15. Pula Tsa Lehlohonolo
Song album: Friends in Praise
Release year: 2015
YouTube: 224.4k views
Neyi and Omega collaborated in this song about four years ago, but it always plays as though it was produced recently. The artists recognize Jesus as the Lord and ask Him not to forget them. It is only Jesus that can baptize them even in their dryness.
READ ALSO: 20 best Gospel artists and singers ever
Neyi Zimu songs are timeless and all-time favorite for thousands of his fans. These lyrical hits are not only inspiring but also uplifting to the soul. Neyi songs are a perfect pick for worship sessions and praise services, and even with his death, he will continue to convert many to Christ through his music. May his soul rest in eternal peace.
READ ALSO:
Winnie Mashaba Biography, Husband, Songs, Age, Child, and Latest News
Top 10 South African gospel songs ever
List of all Joyous Celebration songs ranked
10 best Joyous Celebration songs 2018-2019
Dumi Mkokstad biography: age, wedding, parents, albums and songs
Source: Briefly News