Most service providers, particularly those in the banking field, tend to put a cost for their services. This cost is what is known as a bank charge. Bank charges differ according to the type of financial institution one uses to acquire their services. If you are in South Africa and want to open an account, you must look at not only the banking procedure but also the fees since they matter a lot when it comes to acquiring services.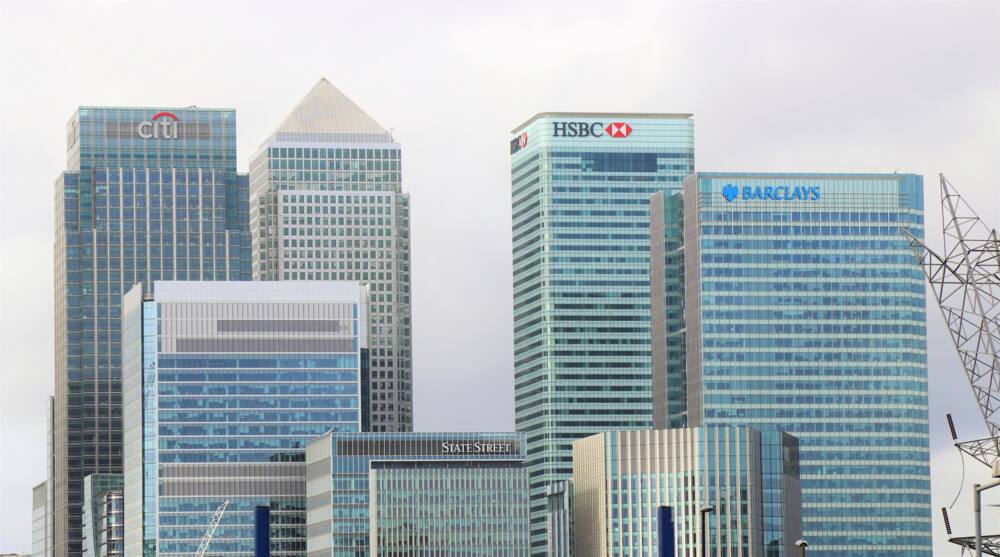 Most people keep on asking what the difference in particular South African bank charges are. Often, the difference in these ratings mostly arises from the difference in the institutions' operations. If you are among these people, then you need to read this article. It has clearly and accurately listed the different fees to expect from some of the most famous financial institutions in South Africa.
The updated banking fees for 2019
For an extensive period all financial institutions have been setting a charge for their services. However, it is not uniform to all service providers, since the firms operate solely as individual entities.
Here is the 2019 updated list of bank charges in South Africa:
1. Nedbank bank charges
If you are a client of this financial institution, then here are all the fees you need to take note of: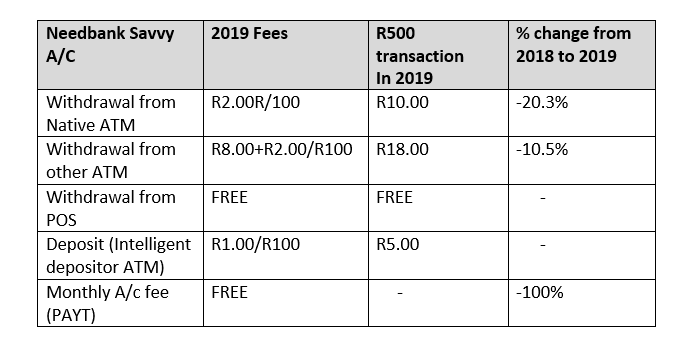 2.Standard bank charges
Most people have been asking how the updated fees by the institution affect the cash deposits. Here is a detailed summary of all the service fees being enacted by this financial institution: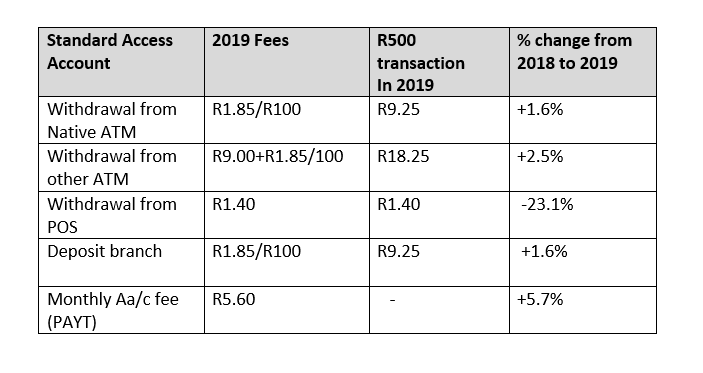 READ ALSO: All the details about FNB account types
3. Capitec bank charges
The newest fees by this financial institution are summarized in the table shown below: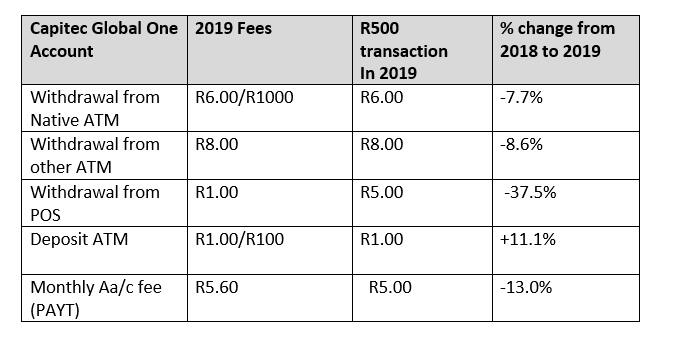 4. FNB bank charges
Clients of the FNB must understand that the costs to acquire services have changed dramatically. The 2019 FNB cash deposit fee and other withdrawal rates include: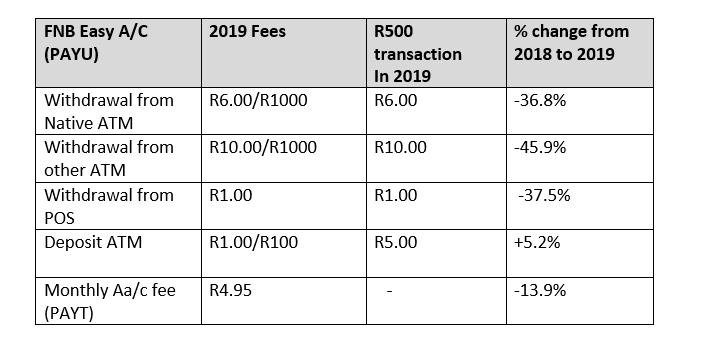 5. ABSA bank charges
Individuals who seek the services of ABSA must know that the fees for the services have changed as follows: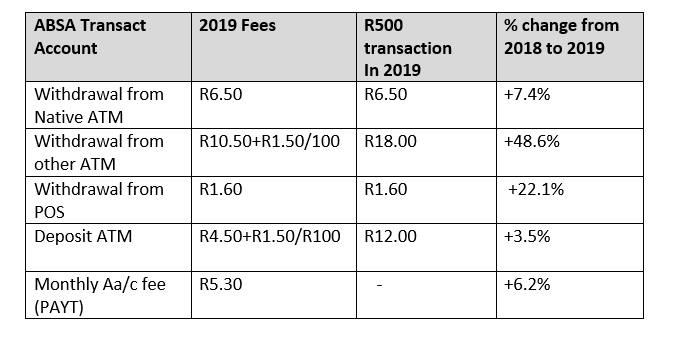 6. Bidvest bank fees
The following is a summary of the most significant fees that any person using Bivest must know: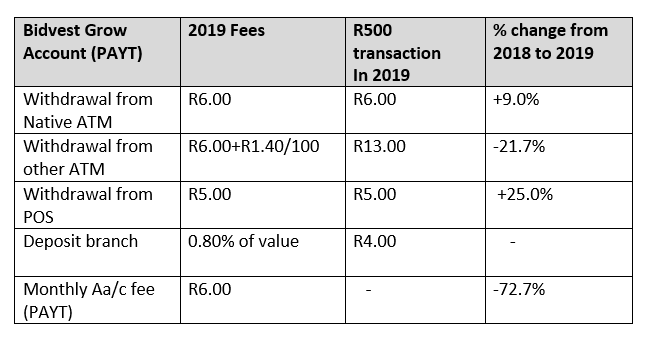 In most cases, individuals think that determining what financial institution to choose, when opening an account, is the most important thing. However, there are so many factors that one needs to consider in addition to their bank of choice. One of the most significant elements to analyze is the bank charges. These fees dictate the amount one pays when they are withdrawing their cash, when they are using their banking mobile app, or even withdrawing using their ATM.
READ ALSO: Banks in South Africa: List of non-commercial and commercial banks in South Africa