Muvhango Teasers: January 2020
If you are yet to join other fans of Muvhango Teasers, you must be missing a great deal. You know why? Every Muvhango latest episode is unique and intriguing and keeps one glued to the screen. The professionalism and innovation of the creators, directors, and Muvhango cast have made the television series irresistible to entertainment lovers across South Africa. Therefore, before the official broadcast, have a sneak peek into what the teasers would be like this month.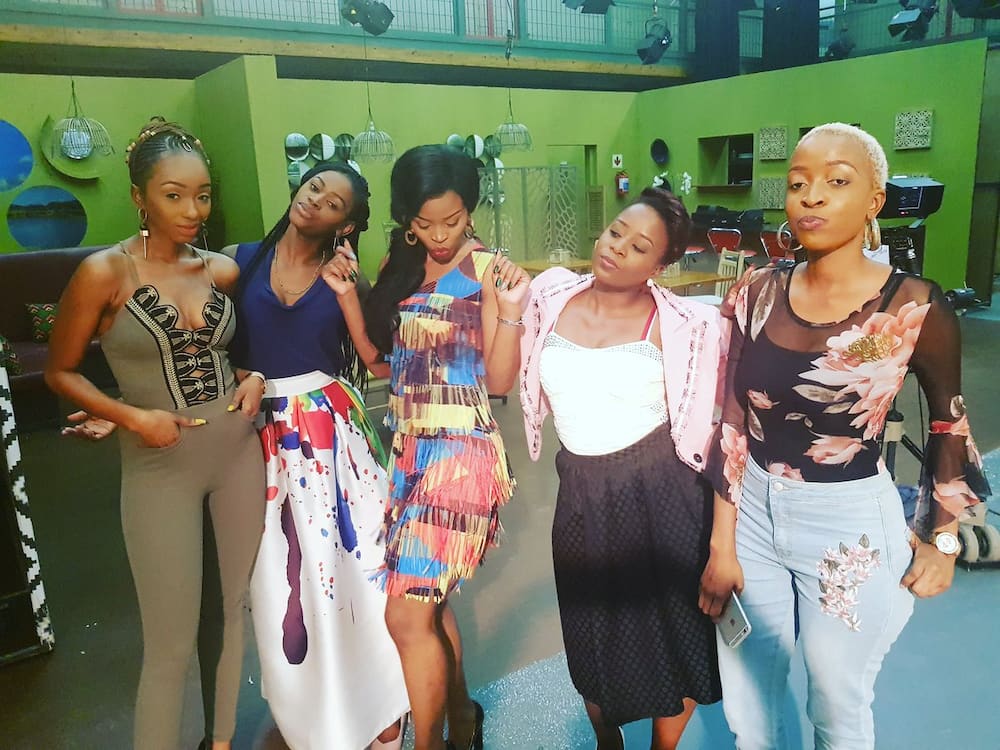 Muvhango is a soap opera with the setting in the rural village, and its plot centers on the royal family of Mukwevho. The first episode went on air on the 7th of April, 1997. Watching the series, you will attest to the fact that Muvhango actors were carefully selected from the entertainment industry to give the script the best touch and keep the audience entertained.
Muvhango Teasers January 2020
Wednesday, 1st of January, 2020 - Episode 3459
The manner Azwindini takes in Tshilidzi startles Gizara. Gugu does not know what Qhawe and MaMbatha will do in her absence, and KK intimates Mudi on the need for the stand-up fight against the oppressors.
READ ALSO: Muvhango Teasers: December 2019
Thursday, 2nd of January, 2020 - Episode 3460
Qhawe overlooks the fact that Gugu has fired him and gets her conflicted. Vho-Masindi is appalled as Tshilidzi makes a discovery that shocks him about his secret identity. Also, it dawns on Mudi that he has landed in a dangerous situation while making an effort to live in a way that pleases his father.
Friday, 3rd of January, 2020 - Episode 3461
Season 21 premieres!
KK takes up the responsibility of a father, but there is collateral damage as usual. Tshilidzi tries to get along with Vho-Masindi, but he experiences an enormous obstacle. Gugu's imbeleko ends abruptly under shadowy conditions.
Monday, 6th of January, 2020 - Episode 3462
Hangwani allows Mudi to take KK home and Vho-Masindi is very displeased. Vho-Masindi thinks that the solution to her problems is to get rid of Tshilidzi. The incident at the imbeleko sees one of the Zikalalas as he fights for his life.
Tuesday, 7th of January, 2020 - Episode 3463
Mudi and Kgosi appeal to the vulnerable point of KK. Vho-Masindi is in a dicey situation after finding out that there is a new rival who has full knowledge of every detail concerning her secrets. Gugu gets into serious trouble while Qhawe hopes that she would be accompanied by an entourage.
Wednesday, 8th of January, 2020 - Episode 3464
Rendani believes that Imani would let her know about the relationship that exists between her and Mohau. Phusuphusu is trying to blackmail Vho-Masidni; the leverage to get her is already in his hands. Qhawe redeems the situation for Gugu, but does she want the rescue?
Thursday, 9th of January, 2020 - Episode 3465
Rendani is having a discussion with Hangwani on love, relationships, and marriage matters. Gugu discovers some bitter truths concerning her dad, family, as well as the tax industry. Vho-Masindi's secret could be exposed as she finds out that Tshilidzi trusts a person who would not keep secrets.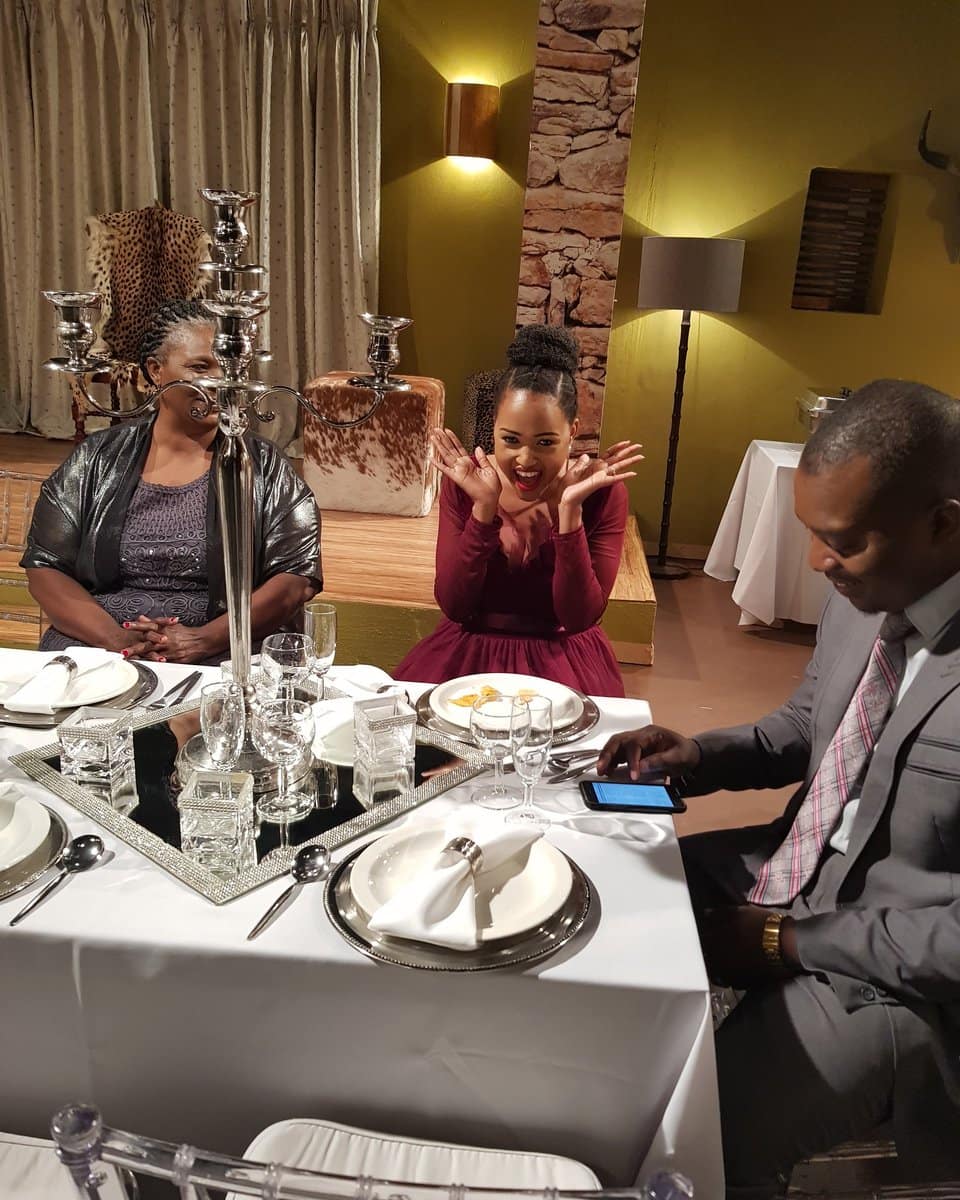 Friday, 10th of January, 2020 - Episode 3466
Gugu is disappointed when she learns that the legacy left behind by her father is not all it seems to be. Azwindini finds out that Mulalo allowed Phusuphusu to stay over, and Vho-Masindi is worried that her secret might be revealed. Rendani wants to slow down with things even though Mohau is completely on another page.
Monday, 13th of January, 2020 - Episode 3467
Hagwani thinks that Rendani's heart is full of doubts concerning the wedding. Vho-Masindi is in support of Phusphusu's and Mulalo's actions to Azwindini's face, and Eric persuades Gugu to stand by her father's legacy.
Tuesday, 14th of January, 2020 - Episode 3468
Rendani can not hold it again, considering the event of things. Vho-Masindi calls for a council meeting to further discuss Phusuphusu's case, and Gugu is afraid as she might be responsible for her family's end.
Wednesday, 15th of January, 2020 - Episode 3469 -
By saving Qhawe to avoid putting his life at risk, Gugu wants to act as a superhero. Mulalo is put in a dilemma with allegations of corruption, and Rendani's plan is in motion when she begins to deceive Mohau.
READ ALSO: Muvhango faces shutdown due to alleged outstanding payment by SABC
Thursday, 16th of January, 2020 - Episode 3470
Rendani discovers her plan to get Mohau out of the way has met a dead end. How is Mulalo going to defend himself from the great ruin he has got into? The side of Gugu's Zikalala shows as she gets into a confrontation with the enemy.
Friday, 17th of January, 2020 - Episode 3471
There is an indication that Tshilidzi seems to be a new person with the Midas touch based on the problems in the royal house. Rendani is passionate about pursuing her deceptive plans while working on another thing to excommunicate Mohau. Gugu's desire is that, at least, Qhawe will back for business as well as for the night.
Thursday, 20th of January, 2020 - Episode 3460
Mulalo feels betrayed by Azwindini and goes to oppose him. Rendani's plot looks very potent and has been put to play, and Tenda's cunny foresight triggers her to blackmail Vho-Masinindi conspicuously.
Tuesday, 21st of January, 2020 - Episode 3473
Tshilidzi has let down the expectations of the royal family. Mohau has gone beyond his limits, but Rendani holds him up once again. Gugu and Qhawe make merry of a new phase of their lives.
Wednesday, 22nd of January, 2020 - Episode 3474
Because Tshilidzi's secret has been unveiled, he now bears the weight of Azwindini's fury. Supposedly, Qhawe has something to keep away from Gugu, and Imani starts exhibiting compassion towards Mohau.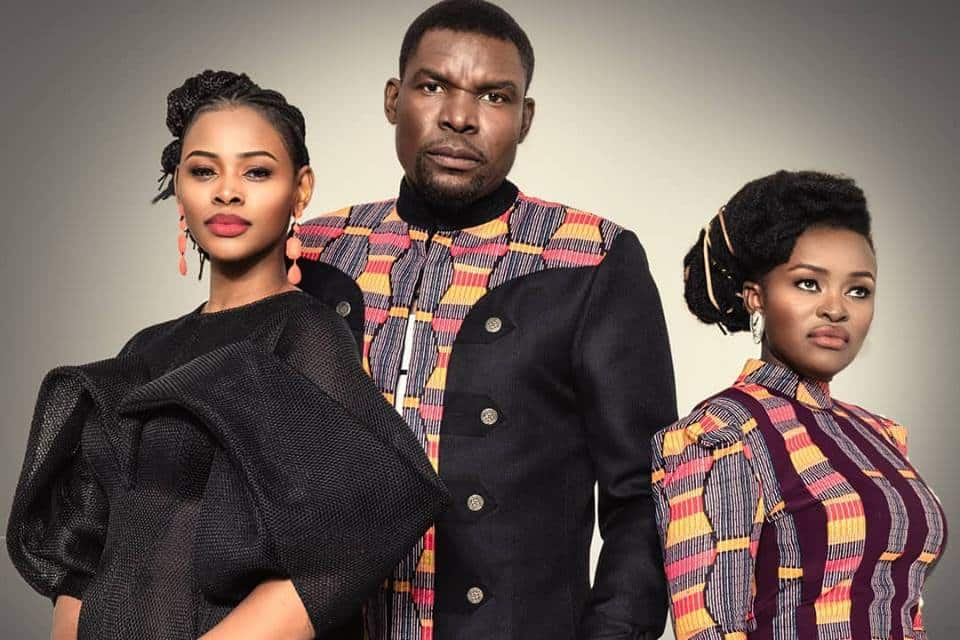 Thursday, 23rd of January, 2020 - Episode 3475
Mohau looks puzzled by Rendani's actions as she seems hell-bent on dragging their relationship to the mud. A deliberation goes on between the elders on Vho-Masindi's secret while it seems as if the fate of Mulalo is on the right track. KK welcomes a visitor that triggers some past events that he would prefer not to remember.
Friday, 24th of January, 2020 - Episode 3476
Azwindini and Mulalo team up to call on the premier to put Mulalo back on his previous job. Rendani is surprised because she cannot say exactly where Imani belongs, and there are indications that Matshidiso and danger have been in cahoots in their bid to defraud KK.
Monday, 27th of January, 2020 - Episode 3477
Rendani conjures a ploy to ascertain the side that Imani belongs to. The royal house has gotten news of allegations against Vho-Masindi from Phusuphusu.
Tuesday, 28th of January, 2020 - Episode 3478
Rendani gets some information from Imani. KK tries to have faith in Matahsidso, but then, there are still some doubts. Mulalo now has an assurance that his former job will be given back to him.
Wednesday, 29th of January, 2020 - Episode 3479
Mohau suddenly takes side with Rendani's games. The family council comes face to face with Vho-Masindi via Phusuphus's allegations, and Marang and Matshidiso engage in some deep conversations, which almost did not end well.
Thursday, 30th of January, 2020 - Episode 3480
Matshidiso does not appear so troubled with KK. Mulalo plays the last card and is almost close to bringing Tenda down, and Mohau makes peace with fate.
Friday, 31st of January, 2020 - Episode 3481
Gizara ignores Vho-Masindi, but she gets hold of an unexpected ally. KK hears sudden news that crumbles his world, and Mohau is in a riskier position in the picture here.
From what you have read, you can also see that the highlights of Muvhango Teasers discussed above for this month are only a tip of the iceberg compared to the full satisfaction that will follow the official broadcast. Therefore, join millions of fans and do not miss any Muvhango episode today as they go on air at 21:00 on SABC2.
READ ALSO: Rhythm City Teasers: January 2020
Source: Briefly.co.za