Do you know the difference between great soap operas and others? The dynamic flow of events, creativity, and professional delivery of individual roles by cast members are part of what you use to judge. Without much ado, Scandal! Teasers have proven to be worth the time invested in watching it every night without a single day of regret. This is a reason why fans of the drama series have always encouraged their loved ones to join them in watching each episode of Scandal Teasers etv as they air daily.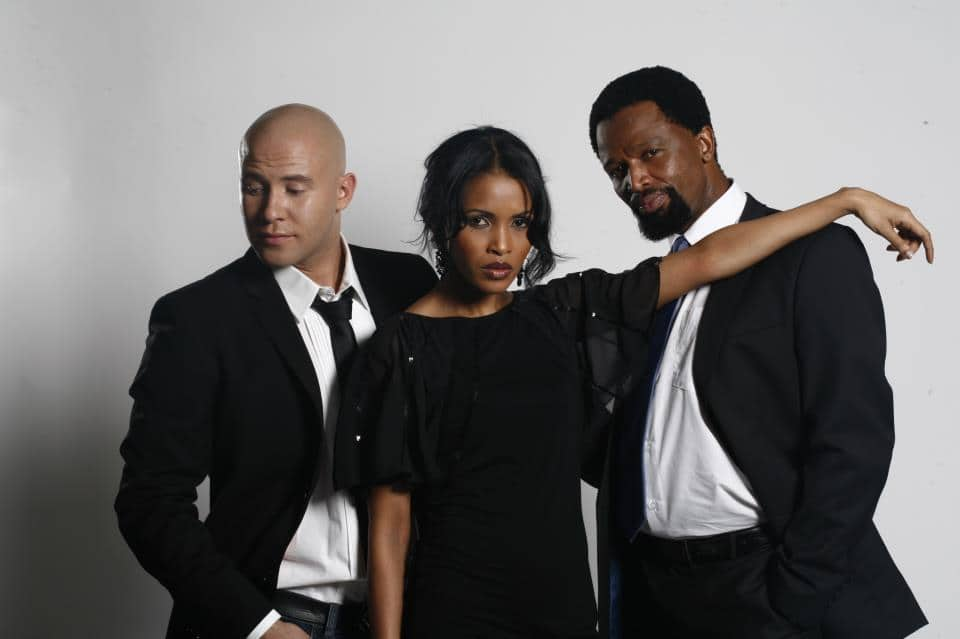 Scandal drama series is dear to many South Africans as it is a true reflection of the South African life put together in an entertaining soapie. The careful selection of Scandal series cast members brings it home and more alive. For half an hour daily, there are lots of fun and educating stuff to pick every time you watch the drama series as they air every weekday. Then, for those who are unable to catch up daily with the Scandal Teasers, interestingly, a recast of the week's episodes is broadcasted every Saturday.
Scandal Teasers for January 2020
Episode 3466 - Wednesday, 1st of January, 2020
Layla's new year gets delayed at an unexpected time. A twenty-year-old memory of Yvonne resurfaces. Kgosi's and Kabza's business makes a drastic negative turn.
READ ALSO: Scandal! Teasers: December 2019
Episode 3467 - Thursday, 2nd of January, 2020
Rumour is going around concerning the reason for a surprise return to Quinton's life. Yvonne confesses that her past is stuck with her, and Javas discovers a good prospect for love.
Episode 3468 - Friday, 3rd of January, 2020
Quinton has a firm conviction that his past has come back to hurt him. There is a reconnection from Yvonne though it was not a walk in the park for her, and Kabza expresses fear but gets an assurance from Kgosi.
Episode 3469 - Monday, 6th of January, 2020
Quinton finds it difficult to show sympathy as it is evident that a liar has finally decided to bring the truth to light. Yvonne has understood that the door to her past, which she has opened, will be tough to close. A troublemaker causes a delay to the community meeting.
Episode 3470 - Tuesday, 7th of January, 2020
Dintle comes to know of an enemy's situation but has refused to accept it as real. Yvonne urges Timothy to be confident, and Stokkies gives him a piece of advice on how to handle the issue of his ghosts. With the feeling of encouragement, Kgosi and Kabza decide to put in more effort.
Episode 3471 - Wednesday, 8th of January, 2020
Quinton becomes aware of the reason for the grand reunion. Yvonne sees herself stuck in a familiar place but very irritating, and Javas struggles to learn how to cope with teamwork.
Episode 3472 - Thursday, 9th of January, 2020
Layla comes face to face with something that is a threat, which might give her a heart attack. Yvonne hatches a plan to break out of prison, and Kgosi offends his mother beyond forgiveness.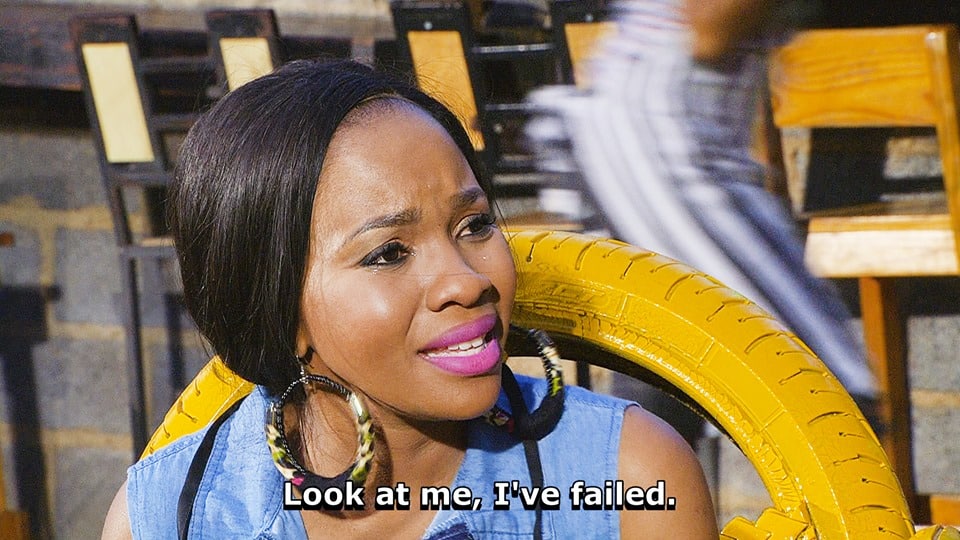 Episode 3473 - Friday, 10th of January, 2020
To please someone, Quinton finds himself doing something irrational. Yvonne's head is filled with negative things from the past, and Phindile is stuck with two tough situations.
Episode 3474 - Monday, 13th of January, 2020
The positive response Quinton gets from a woman is causing problems for others. Yvonne shows some undiscovered talents while at the home where she was brought up, and Kgosi discovers that running a business is not as easy as he imagined.
Episode 3475 - Tuesday, 14th of January, 2020
Layla and Dintle hold a conspiracy to reveal a suspicious fake the moment Quinton goes back to his old self. Yvonne meets an old friend who refreshes her memory on many incidents from the past. Kabza and Kgosi decide to confront a business rival.
Episode 3476 - Wednesday, 15th of January, 2020
Quinton is overpowered by a damaging reality and takes a harsh decision. Yvonne makes a discovery that opens her eyes to see that things are not as they appear. Kabza and Kgosi are out of a difficult situation with some deep thoughts.
READ ALSO: Rhythm City Teasers: January 2020
Episode 3477 - Thursday, 16th of January, 2020
Dintle's revelation has come as a great surprise to old lovers. Yvonne and MaBetty have a long-overdue conversation. It also seems that Javas might have a clue on a present case.
Episode 3478 - Friday, 17th of January, 2020
Quinton is in fury as he learns that someone dear to him is attacked in a rebellious manner. Yvonne, not sure if she will be able to let out her voice and say what burdens her heart, makes preparations to leave. The perpetrators of a robbery go scot-free, and a wrong person is apprehended.
Episode 3479 - Monday, 20th of January, 2020
Layla and Dintle's plot boomerang even more impressively than they expected. Yvonne goes back to her old ways, but her past has refused to part ways with her. Phindile has come to learn that there is more to being a leader.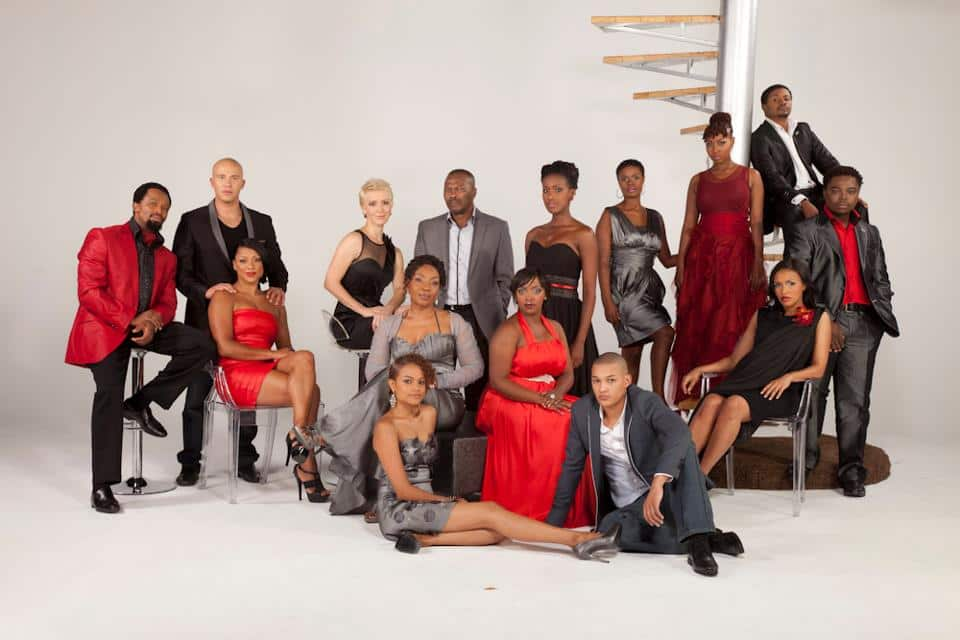 Episode 3480 - Tuesday, 21st of January, 2020
Quinton receives the results of a test for someone he knows, and he was shocked. Yvonne is making an effort to adapt to life after going through some emotional trials. Javas has the upper hand as he gets accurate information from an unexpected source.
Episode 3481 - Wednesday, 22nd of January, 2020
Quinton is kept in the dark as he is told a lie which is liable to become more profound and dirtier. Yvonne is perturbed by a silence so loud from a recent relationship, and Phindile struggles to have all to himself.
Episode 3482 - Thursday, 23rd of January, 2020
Chumani is forced to choose who to fear most - his mother or the ancestors. Yvonne has good ambitions, and Gloria instigates the neighbourhood while Kgosi and Kabza have big aspirations.
Episode 3483 - Friday, 24th of January, 2020
A wedding is fast approaching, and the most important guest is MIA. Yvonne finds her inward self, but the pleasure did not come to stay. A myriad of lawlessness in Soweto triggers severe measures from the neighbourhood.
Episode 3484 - Monday, 27th of January, 2020
A woman is feeling betrayed by Quinton, and it does not go well with her; hence, she makes a tough decision. Yvonne's former lover is upset because he feels she is headed for a bright future. Kgosi's condition has drawn a lot of attention, and he is frightened.
Episode 3485 - Tuesday, 28th of January, 2020
Chumani puts in so much effort to see that Xolile's wedding pulls through, but some situations can get out of control. When Yvonne feels she has made peace with everyone and everything, a boy comes forth to tell her a different thing. Lindiwe, persistent in pursuing a man, gets relevant info about him.
Episode 3486 - Wednesday, 29th of January, 2020
Xolile and Romeo receive wedding felicitations from an unfortunate source. Yvonne is persistent in ensuring that a young lad's future is assured, and Kgosi and his friend seem to be in control of everything.
Episode 3487 - Thursday, 30th of January, 2020
With the hope that love conquers all, a fiancée is willing to let the cat out of the bag. Tebello is so confident that hard work results in a tangible reward. Kgosi's and Kabza's establishment take a demoralizing turn.
Episode 3488 - Friday, 31st of January, 2020
Layla is hell-bent on distracting a celebration that is soon to come. A family member wants Yvonne to forgive her but does not want to recognize her wrongdoings. Kgosi and Kabza almost give themselves away in a fib, but they get saved by another lie.
What you have read so far should have given you an assurance that Scandal! Teasers for this month is a must-watch. The feel is too real to be missed, which is why you must keep a date with the highly entertaining drama series as it broadcasts from Mondays to Fridays at 19:30 on etv.
READ ALSO: Muvhango Teasers: January 2020