Faith Nketsi, famously known as "Queen Twerk", is the newest rapper to join the South African mainstream hip-hop scenario. Faith Nketsi songs are available online through her new Extended Play (EP) titled "Disrespectful". The 7 song EP has been trending due to the mixed reactions from critics and fans.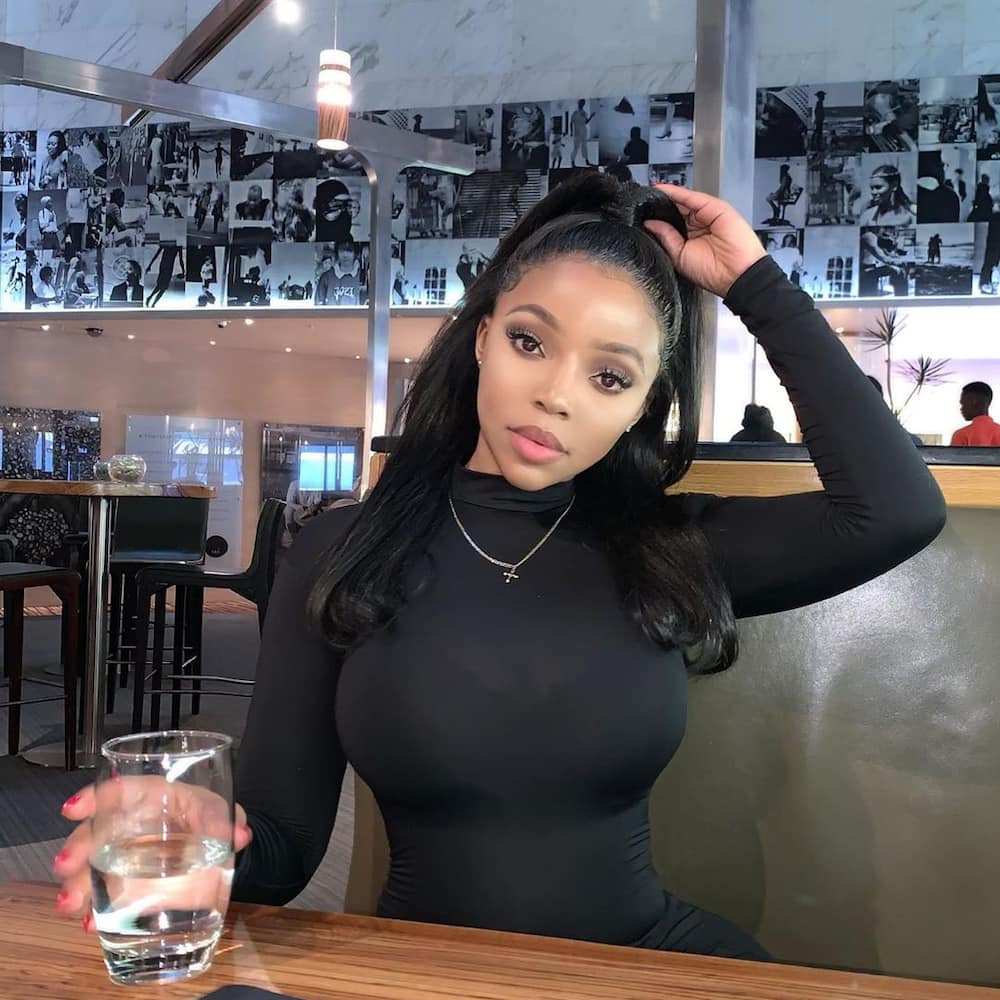 Have you listened to the trending Faith Nketsi songs? If you haven't, worry no more. This article lists and analyzes all the songs from the EP "Disrespectful", and the resulting public reaction. In her EP, Faith generally raps about her fame, beauty appeal, hustle in the entertainment industry, and much more.
Faith Nketsi EP "Disrespectful"
The 7 track Disrespectful EP was released on 8th November 2019. The announcement was made officially by DJ Maphorisa through his official Facebook and Instagram pages. The post read,
Finally Sorry For The Delay @faith.nketsi Disrespectful Ep link in my bio.
Faith is signed to DJ Maphorisa's music label "Blaqboy Music". Check up Faith Nketsi EP and its audios.
1. Faith Nketsi - Ishu
The song "Ishu" was released on 10th November 2019, and has accumulated over 7,755 views. Ishu beat is base-heavy, blended with a background dominant flute play. Nketsi spits bars in Ishu's song lyrics. She talks of how lyrically fit, hot, rich, trendy, and magnificent she is in the South African entertainment scenario.
You Tube Comments:
Momli Slings: This is actually nice just need more aggression.
Wiltu Wiltu: This is actually good.
Sonic The Rapper: Not bad wa zama nyana.
2. Faith Nketsi - Mood
"Mood" is a rather slow-trap-R&B fusion song, where Faith sets a romantic "mood" for lovers. She talks about how she is in the mood for lovemaking. From the start to the end, the song contains numerous repeats of the lyrics, making it melodious and catchy. Mood is the perfect romantic music. It has over 10,369 views.
YouTube Comments:
Loloh Londyy: It's not that bad though... she sounds like she is starting out but she can do it.
Savagebootybuilder: They should've added autotune to her voice.
Blessed Tshego Matsi: I agree, production levels also low...They couldnt save her? Im surprised.
3. Faith Nketsi - Big Sis
In the song, Faith comes attacking her competitors, telling them that "she is their big sis". For hip hop heads, the song sounds more like a diss track, where she is calling shots, but not naming the individuals. "Ama take all of your fans B**ch, that just part of my plan..." You can listen to "Big Sis" and leave your comments about the excellent song.
YouTube Comments:
Ntsoaki Motapanyane: I wanna meet whoever told this girl to start a rap career.
Black Ray: The beat slaaaaapsss.
Moipone Mimi: She's good.
4. Faith Nketsi - Men Are Trash
In "Men Are Trash", Faith sings about the types of guys who mistreat their women's love. In the lyrics, she says, "You say you love me when you going, And then you text her when it's passed midnight". The beat is fast and bubbly making it a great clubbing and dancing song.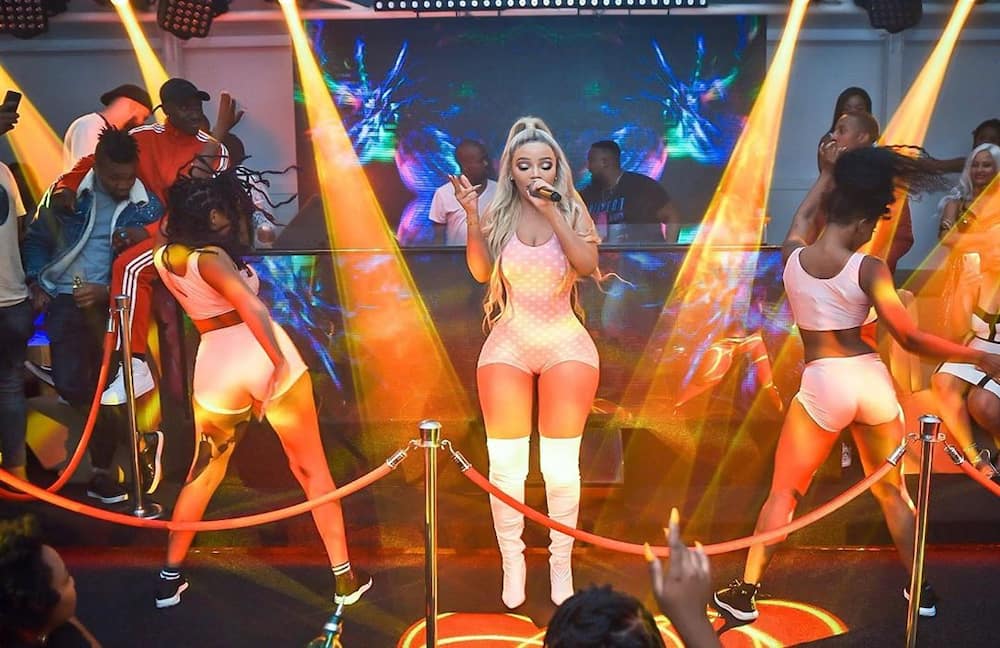 YouTube Comments:
Miranda Heart: Honestly this is good.Keep up the good work You'll get there, no one started at the top. You just need more practice.
Mduduzi Mtshali: Sound quality on point. The song is not bad. I've heard really bad songs. Stop the hate.
SAvids: She got a musical voice. People jus love to hate. Her singing is good.
Dzaaam nicki minaj and city girls typa vibe.
5. Faith Nketsi - Look At It
"Look At It" is apparently a song where Faith talks about her "blessed body" and "assets". She talks about how curvy she is and how men like her. Faith also brags about spending lots of money on her looks, "Honey, I just spent a hundred and twenty K on my teeth, That's your whole lease, on my grills". The song is explicit and has the below YouTube reactions.
Zhero Z: Shout out dj Maphorisa for the production otherwise, Faith Nketsi is one of the worst rappers to ever grace the mic in SA. ISHHUU a banger.
RemingtonBeatz: I think I just came to this song.
Palesa Maine: My mom is gonna muuurrr me if she catches me listening to this... But it's a hit.
READ ALSO: Social media throw shade at Faith Nketsi and spit their own bars
6. Faith Nketsi - Mood Remix
As a lovemaking song, Mood received excellent reviews. As a result, the video vixen decided to do a remake of it, making it more sensual and appealing. You can listen to Mood remix on YouTube and experience the enhanced version.
7. Faith Nketsi - Pop That
As a former member of the dance crew "Pro-Twerkers", Pop That is a great clubbing/twerking Song. Faith sings about how a gorgeous body and looks earn her good money. According to most fans, the song's beats resemble the famous American crew City Girl's song named "Act Up", and "My Type" by Saweetie. Listen to "Pop That" and tell us what you think.
YouTube Comments:
Mpumeleleo Sibanda: Such a nice beat.
Mary-Jean Moses: Is it just me or this beat is so similar to My Type by Saweetie.
Little Pony: This is exactly like City Girls - Act up.
Mixed reactions on Faith Nketsi songs
Ever since her first live performance at Dj Maphorisa's "Porryland Neon Party", the "Queen Twerk" has received numerous negatieve reviews on South Africa social platforms. Additionally, DJ Maphorisa was blamed for her poor performance. Some of the reactions included:
Faith Nketsi songs make her one of the newest and upcoming rappers in the south African hip hop scene. However, social media fans have expressed mixed reactions concerning her sudden move from being a socialite to becoming a rapper.
Others believe that she has much to learn, while others appreciate her efforts. Go ahead and listen to the full EP Disrespectfulavailable through different online music platforms and share your comments.
READ ALSO: DJ Maphorisa bio, age, real name, family, songs, albums, record labels, and Instagram