Are you looking to learn more information about South African lawyer Shaun Abrahams? Well, you are in luck because today, we have gathered everything we know about Shaun Abrahams, from age to career, early life, education, NPA, car, current job and more. We have also included his past public scandals and the Lesotho murder case. Continue reading to find out what we have as the latest news on Shaun Abrahams.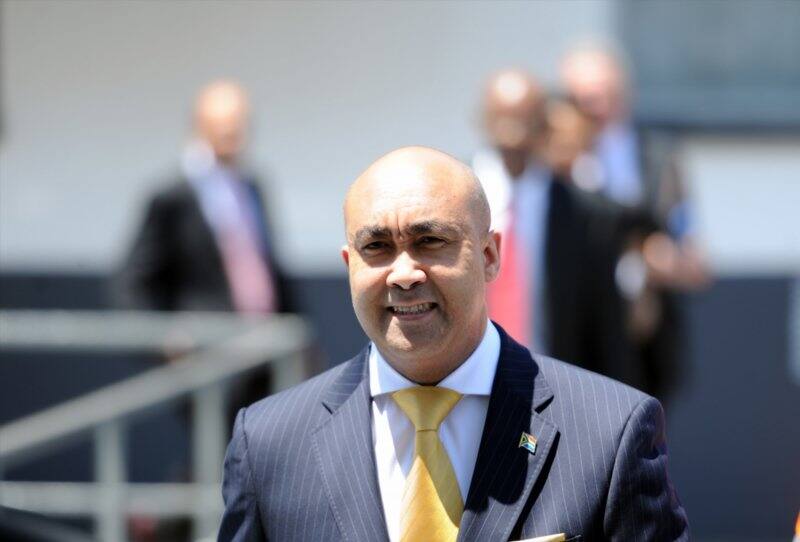 Shaun Abrahams is one of South Africa's most prominent legal professionals and today, we bring you his biography. Read on to see what we have.
Shaun Abrahams biography
Early life and education
He was born in Piketberg, a town in the Western Cape region of South Africa. This article from 2015 states he was 39 at the time, meaning he was born in or around the year 1976. This makes Shaun Abrahams age currently about 43 years.
His mother was a teacher and his father worked in construction. He has four siblings: three brothers (Vincent, Neil, and Kelvin) and one sister (Lynne). He went to school in the Pietermaritzburg region. Attended schools included Woodlands Primary School and later Haythorne High School. In school, he was more interested in sports than academics. In Pietermaritzburg, for instance, he played the flyhalf positions for the Young Lions, Maritzburg Blues, and Collegians rugby teams. His mother spoke about it, saying:
He was really not an academic boy. Always rugby, rugby, rugby. I would battle to get that child to study.
He was encouraged by Tim McNally, the late Attorney General for KwaZulu-Natal province, to pursue a career in law. He studied and graduated with a degree in law from the University of KwaZulu-Natal. He currently holds Bachelor of Laws (LLB), Baccalaureus Procurationis (B Proc) and Baccalaureus Iuris (B Iuris).
READ ALSO: Malema dares the government to arrest him on corruption charges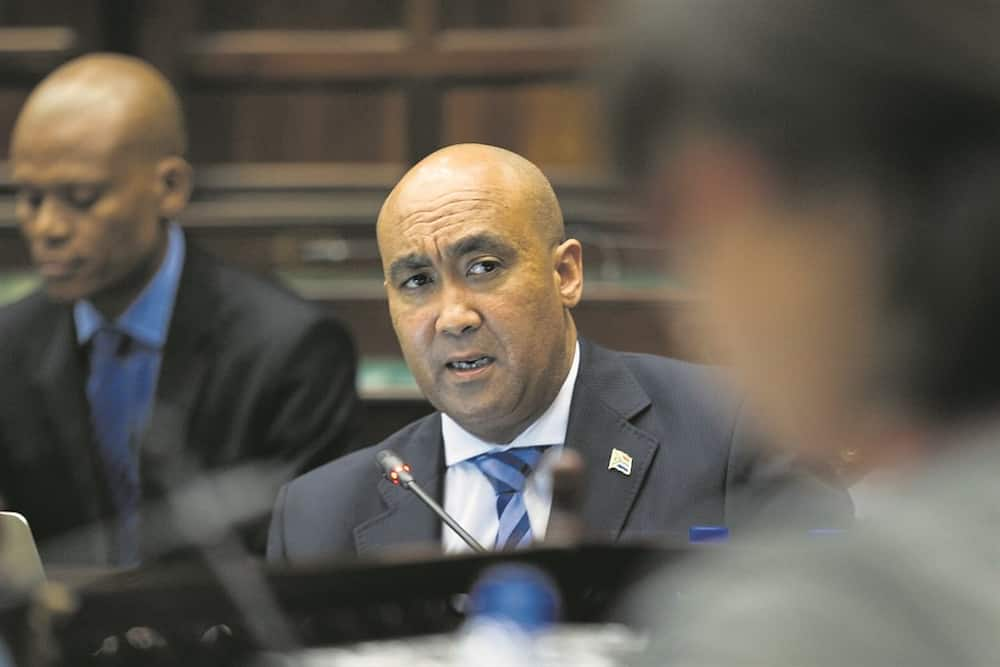 Career
He has about two decades' worth of experience as a prosecutor, with the first delegation to pursue prosecution coming in February of 1997. He has gone on to receive several meritorious awards throughout the years. This includes being named the Best Specialist Prosecutor in 2012/2013 as well as receiving an award for what was termed Excellence in the Prosecution of Crimes that Impacts on the Security of the Republic.
He has also acted as the prosecutor during two terrorism-related cases that went contrary to the South African legislation on domestic terrorism.
Shaun Abrahams NPA
In 2015, while working as a senior advocate in the Priority Crimes Legislation Unit at the National Prosecution Agency (NPA), the then National Director of Public Prosecutions (NDPP) known as Mxolisi Nxasana stepped down. Abrahams was then promoted to take up the position by then-president Jacob Zuma. Zuma then issued the following statement:
Adv Abrahams has 17 years of experience in the prosecution service. During this period, he has accumulated vast experience and has gained impeccable technical expertise. I am confident that he will be able to enhance the efficiency of the National Prosecuting Authority. I wish him well in this critical responsibility.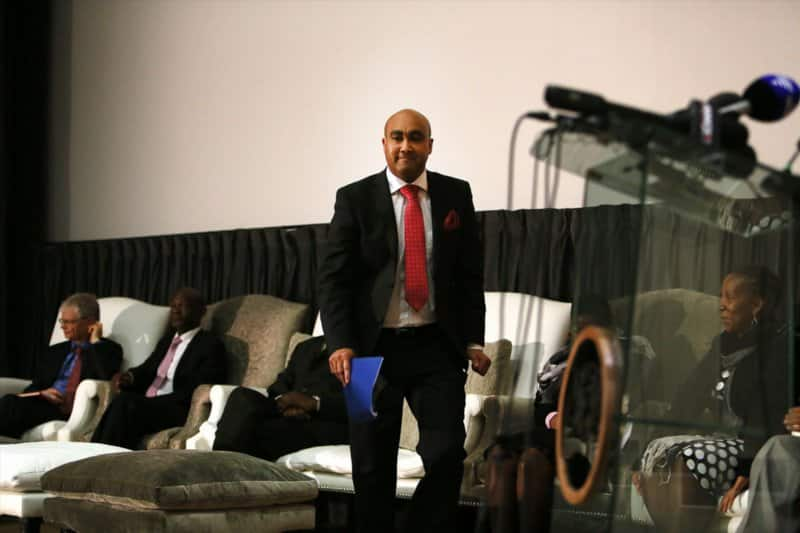 The appointment drew questions since Shaun Abrahams had been promoted ahead of other prosecutors who were his seniors. The scandals during his time as the NDPP would not stop. The very next year, he was in the news after coming into possession of a Mercedes-Benz GLE 350d Coupé valued at ZAR1.2 million. The Shaun Abrahams car scandal was made worse by the fact that the NPA was struggling financially at the time.
He was also accused of aiding president Jacob Zuma in escaping charges of corruption, after coming up with reasons not to prosecute the former president. He was even being referred to as "Shaun the Sheep" at the time. He denied these claims, saying he was not favoring anyone and was nobody's man.
READ ALSO: Joburg Mayor Geoff Makhubo announces his team, includes other parties
However, his appointment to the top position at the NPA was seen as an abuse of power by Zuma, and a court ruled the same. He was ordered to vacate the position by the High Court ruling which declared his appointment unconstitutional. Shaun Abrahams family came out to support him during the scandal. His sister, Lynne Boucher, said the following:
I don't have any comment on this matter. When I spoke to him, I spoke of the pros and cons of everything. I gave him words of encouragement like anyone would do for their family member.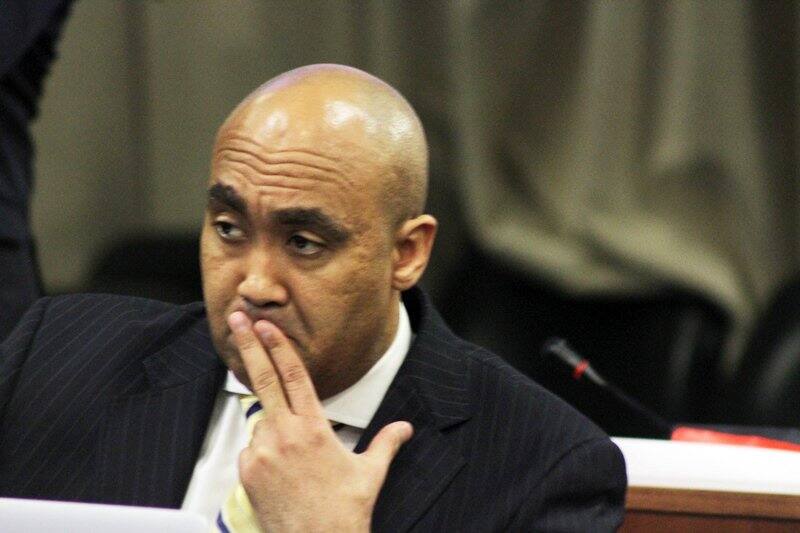 His mother also had some words:
We don't make the laws and Shaun was not involved in the selection of who should or should not be appointed to the position in question. I can't complain about the judgment, but I'll definitely support him through this.
President Cyril Ramapohsa was ordered to appoint a new NDPP. Shaun Abrahams was replaced in the interim by Silas Ramaite, who was then replaced by Shamila Batohi.
He went on to Botswana as the leading prosecutor in a multi-million pula case of corruption. The charges included giving false information to a person employed in the public service, theft, money laundering and abuse of office. Though Shaun declined to comment on the matter, a prosecutor that was close to the situation said:
Abrahams has been working in Botswana for some months now. I think it is best for him to do something in life after his disastrous career at the NPA.
Shaun Abrahams Lesotho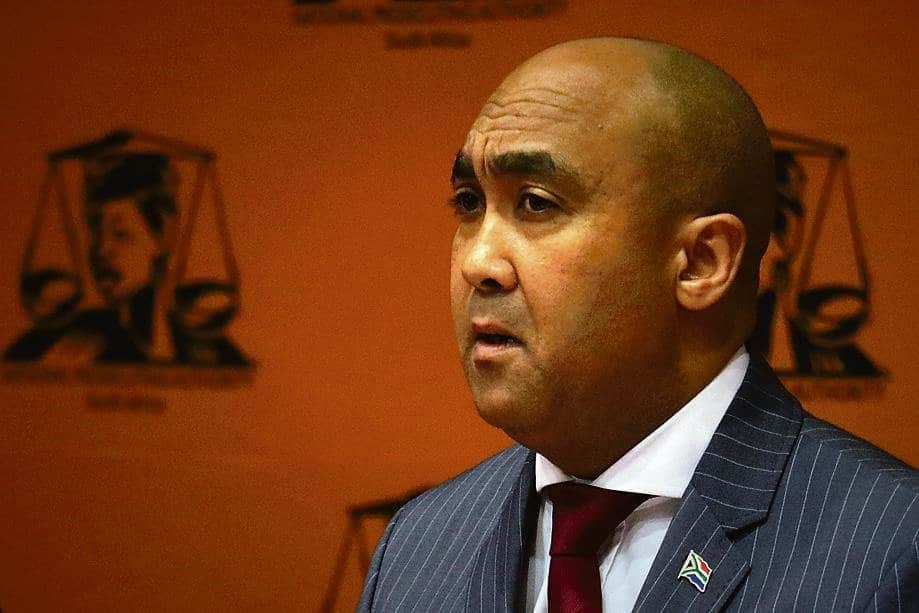 After this, he went on to prosecute a case in Lesotho involving members of the Lesotho Defence forces accused of murdering Maaparankoe Mahao, a former Lesotho army commander.
Shaun Abrahams latest news
He has been back in South African news recently for saying that the people whose appointments in the NPA were affected by president Ramaphosa's reversals, were "victims of collateral damage". He added that the current president may be in for a court battle over this. Keep it locked to Briefly for more on this story as it develops.
That concludes our biography and Shaun Abrahams news. Did you find it informative? Let us know in the comments below!
READ ALSO: