Mthokozisi Ndaba is a celebrated South African singer best known for his sensational tunes. The star has become a maiden name in the country following a series of twists surrounding his life and career. It is interesting how Ndaba has managed to cope with his failures and even label them as his opportunities. Fans never seem to get enough of his personal and public life stories.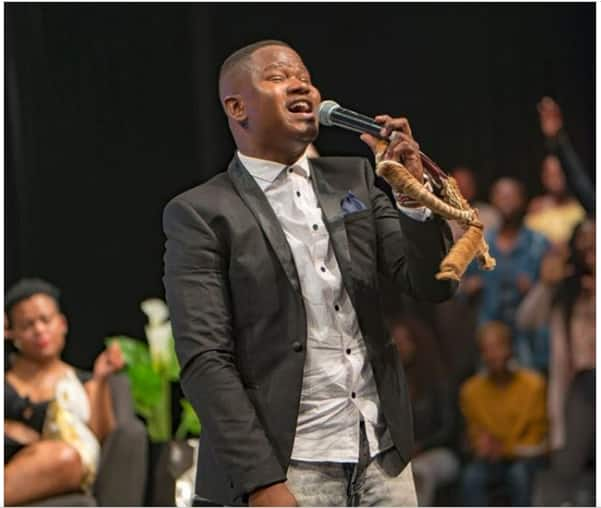 The famous Mthokozisi Ndaba now leads a prolific career and an enriched personal life, at least from what we know so far. A mention of his name is enough to start an endless conversation about a man who has risen beyond failure to embrace success. His regenerated spirit is now an irresistible treasure that inspires his overwhelming command of fans.
READ ALSO: Mandisa Mashego age, children, husband, education, qualifications, photos, EFF and contact details
Mthokozisi Ndaba profile
Real names: Mthokozisi Ndaba
Year of birth: 7th December 1992
Place of birth: KwaMashu, Durban, South Africa
Marital status: Married
Partner: Nandipha Sefoloko (Actress)
Children: 1 (baby boy)
Profession: Artist
Career and skills: Singer, radio presenter, and actor
Famous for: The Idols South Africa runner-up
Mthokozisi Ndaba Instagram: @mthokozisindabamngoma
Mthokozisi Ndaba Twitter: @MthokozisiNdab
Mthokozisi Ndaba Facebook: @Mthokozisi Ndaba SA
For bookings contact: Tumelo Mokoka - 083 543 2622 or email tumelom@letsrocku.co.za / info@letsrocku.co.za
Mthokozisi Ndaba biography
Not many people know much about Ndaba beyond Idols 2017 competitions and his ever promising music career. The star prefers to lock his personal life away from the camera but is never afraid to cast his deep founded career ambitions publicly. His dream of becoming a superstar remains unshakable.
Mthokozisi Ndaba age and early life experiences
The 27-year-old Ndaba hails from KwaZulu-Natal where he spent a better part of his childhood. The star was orphaned early in his teen years but has always maintained stars in his eyes and setbacks on his feet.
Mthokozisi Ndaba family
Ndaba is a proud co-parent with his longtime girlfriend, Nandipha, now a wife. Mthokozisi Ndaba and Nandipha live together with their now one-year-old son in Durban. Being a first-time parent, Nandipha could not contain his joy as soon as the baby mama bore him a son.
"To God be the glory for the prince is finally born. On his behalf, I give his life to you oh might God, guide and protect him always."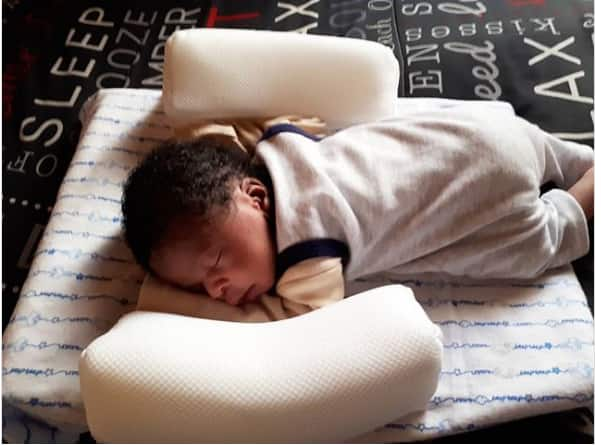 Mthokozisi Idols
Who won idols 2017? Ndaba was well prepared to become the Idols 2017 winner with no room for failure. His dreams would go crumbling as soon as he missed this golden opportunity. He has since been dealing with the blow of failure that left his career shaking.
Mthokozisi Ndaba Idols competition saw him become a second runner up against the 17-year-old Paxton Fielies. What seemed like an end of his career has seen him resurfacing with several lucrative projects and collaborations.
Following his loss, Ndaba confronted rejection and allegations including assault. The resulting controversial stories saw him lose several performance and sponsorship gigs. Besides, he also lost a record label deal. Nevertheless, he never gave up.
"People counted me out after Idols, and I wanted to prove them wrong. I wanted to show them that I was multi-talented. I wanted to show them I could act, and sing, and present. That I wasn't going to disappear."
Mthokozisi Idols runners up outcome saw him reluctantly accept the defeat at first, but he has now fully opened up and even observed that his loss was not as serious as he assumed at first. He has now been able to secure many gigs and in the process meeting and working with accomplished artists in the industry.
Mthokozisi Ndaba on radio
It has been a while since Ndaba joined Vibe FM (Durban) after working as a presenter. The Idols SA finalist received this opportunity shortly after he emerged as runners up in the Idols competition.
"I am happy for the opportunity that I have received, and I hope the listeners enjoyed our first show last Friday,"
Even with his expressions of optimism, Ndaba admitted to nervousness while preparing to crash the show for the first time.
Mthokozisi Ndaba acting gig
After several failed auditions, Ndaba finally claimed his debut acting gig. His lead role on Mzansi Magic film never came easy but was worthwhile at last. The star appears alongside actress Zekhethelo Zamisa as Prince Charming. Bonnie Sthebe could not believe that Ndaba has been struggling to find gigs when he was such a talented performer;
"It is hard to believe that this is his first role because he was such a natural. We auditioned a lot of people but he was the best fit. He was such a professional."
Ndaba is now singlehandedly curving his career path with a greater focus of impacting the South African entertainment industry.
Mthokozisi Ndaba songs
Some of Ndaba's longtime hit jams from albums Uphakeme Baba and Masithandane include the following;
2017: Masithandane
2013: Abalambi Abakithi
2013: Mbonge uJehova
2013: Siyakudumisa Baba
2013: Moya Wami Uthi Yebo
2013: Igama Lakho Lihle
2013: Yekumusa
2013: Uthando Lwako Luyamangalisa
2013: Esiphambanweni
2013: Uphakeme Baba
Ndaba is truly unstoppable in his career even as he is now dealing with high profile collabos with Jub Jub, Prince Kaybee, and Afrotraction. He never shies away from reflecting on his countless blessings.
"To make a name for yourself after Idols is difficult, even for the winner, but I tried not to think about that. I told myself that I may not have won but I can still use this as a springboard to go into other things. I moved back to Durban and refocused."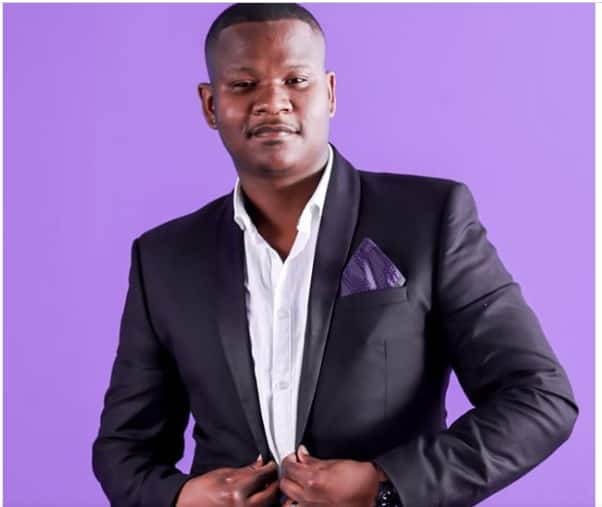 READ ALSO: Dino Ndlovu age, measurements, wife, current team, position, stats, salary, cars, house and Instagram
Mthokozisi Ndaba, famously referred to as Mthokozisi Idols, is a talented but controversial South African musician turned actor and radio presenter. The star has built himself a huge name in the industry amid comebacks from his failures. We wish him all the best as he focuses on big title collaborations as well as acting gigs that he has been hunting for years.
READ ALSO:
Walter Mokoena age, children, wife, pictures, job, Instagram and net worth
George Maluleka age, nickname, children, wife, injury, current team, stats, salary, cars, house and Instagram
Ayanda Borotho age, family, wedding, book, TV shows and Instagram
Rhulani Mokwena age, family, parents, foundation, pictures and profiles
Where are Mugabe sons and daughter today?