Ramaite is best known for becoming the Acting Head of the National Prosecuting Authority (NPA) three times. He stepped in after Advocate Bulelani Ngcuka resigned back in 2004. He also held the position after Mxolisi Nxasana left in 2015 and after Shaun Abraham's removal as NDPP last year. He has been involved in the fight for justice and the protection of human rights for quite some time and decided on early retirement in August this year. Read on to see what he has been up to.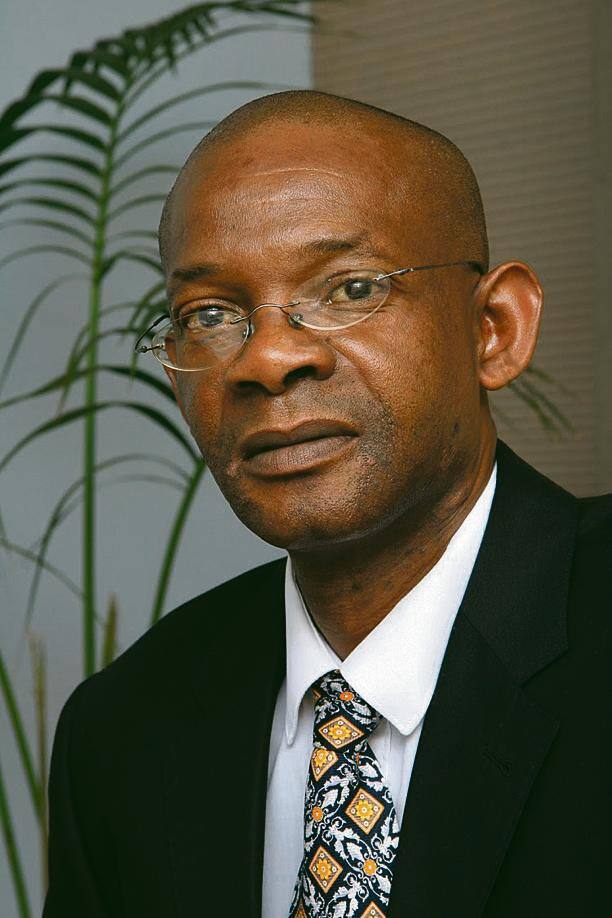 We look at Silas Ramaite biography beginning with his pursuit of knowledge at the University of Fort Hare and Unisa and provide a quick look at his qualifications and the vigorous interview he went through when he was being considered to lead NPA. Read on to know all about him and more.
READ ALSO: Shaun Abrahams biography: age, education, qualifications, NPA, car
Silas Ramaite education
Ramaite is a very learned man. He holds the degrees B.Proc (University of Fort Hare), LL.B; LL.M, specialising in Criminal Law, Administrative Law, Constitutional Law and Public International Law and LL.D in Constitutional Law (University of South Africa).
Silas Ramaite qualification
He compliments his knowledge of Law with that of Finance. Ramaite is a licenced Financial Analyst. Here is a brief timeline of the many hats worn by Dr Ramaite throughout his career.
Silas Ramaite profile
1988- Silas was admitted as a Supreme Court advocate. He served in various capacities. At one point, he was an interpreter, clerk of the court, magistrate, candidate attorney, state advocate, public prosecutor, senior state advocate, and was even appointed a deputy attorney-general in 1996.
1997- He proceeded to be the Chief Evidence Leader in the Goldstone Commission. The Commission was tasked with investigating incidents of intimidation and public violence between July 1991 and the 1994 General Election.
1998 to 2001- Ramaite worked as DPP for North Gauteng and as Special Director of Public Prosecutions.
2001-Ramaite rose to become the Senior Counsel.
2003- President Thabo Mbeki appointed him to be the Deputy NDPP responsible for Administration and Office for Witness Protection at the NPA.
READ ALSO: Inspirational Madala finally admitted as an attorney at the age of 76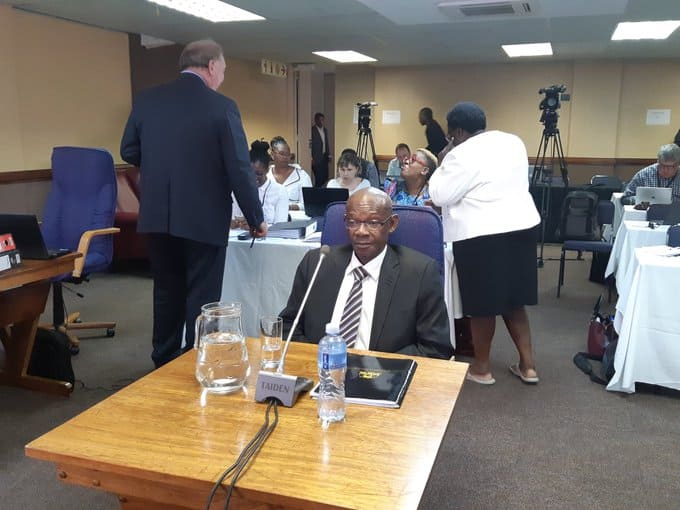 If you are wondering, what does the NPA do in South Africa, they carry out criminal proceedings on behalf of the state.
On top of all these accolades, Ramaite has also achieved the following:
He is a former member of Lawyers for Human Rights.
He is a member of the Australian Institute of Governance and the Social Sciences Research Network.
Silas Ramaite controversy
Ramaite got arrested in Limpopo for driving under the influence of alcohol. The arresting officers recall him being wobbly. The charges were dropped due to irregularities regarding how the police handled the evidence against him. His bail was set at R1000.
Silas Ramaite video
About a week before the interviews in 2018, someone dragged Ramaite's name through the mud using rumours about a sex tape. City Press alleged that he was recorded in a compromising position with a female guard at his office.
No one at city Press had seen the tape, and it is yet to appear in the public domain. Ramaite himself claims that he has not viewed the tape. Such allegations led people to question the extent of divisions within NPA.
It is believed that suspended deputy NDPP Nomgcobo Jiba and Special Director of Public Prosecutions Lawrence Mrwebi had the means and motive to place cameras in Silas' office.
DA spokesperson on Justice, Glynnis Breytenbach, claimed that it was disgraceful that people were spying on each other at the NPA, and said that if the tape exists, it is an invasion of his privacy that should be prosecuted. She said that the "timing is a little off".
READ ALSO: Fightback: Attorney offers to help women sue their abusers for free
Silas Ramaite interview
Ramaite recently became acting NDPP after Shaun Abrahams departure from the seat was ruled invalid. The President had 90 days to appoint the new head and hastily appointed Ramaite to fill in the position before he found a permanent replacement for Abrahams.
ANC party praised the president for the quick action but the DA claimed that his appointment failed to address the problems at NPA.
Dr Silas was among the twelve who were shortlisted to fill in the position for the next ten years. The other three included Advocate G Breytenbach G, Advocate M Luphondo, and Advocate KM Chauke.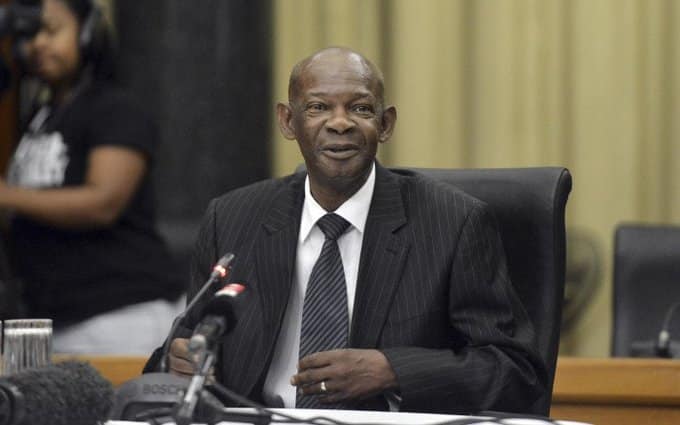 READ ALSO: Black excellence: Eastern Cape attorney gets Masters from Harvard Law
Ramaite was the first to face the panel. Unfortunately for him, his responses did not match their expectations. One panelist noted that Ramaite did not display characteristics of a decisive leader. His answers to his interview questions failed to satisfy the panellists which included one Auditor-General Kimi Makwetu who said the following about him, "You have deprived us of getting insights to the NPA."
He was also grilled concerning the 15 years he spent as a deputy director. They expected him to be more involved in the operations of the NPA as well as bring about positive changes when he rose to Acting NDPP.
Silas Ramaite age did not help him make his case for the appointment. Ramaite was about to retire at the time of the shortlisting. If you are asking who is the director of NPA, President Ramaphosa appointed advocate Shamila Batohi to the post.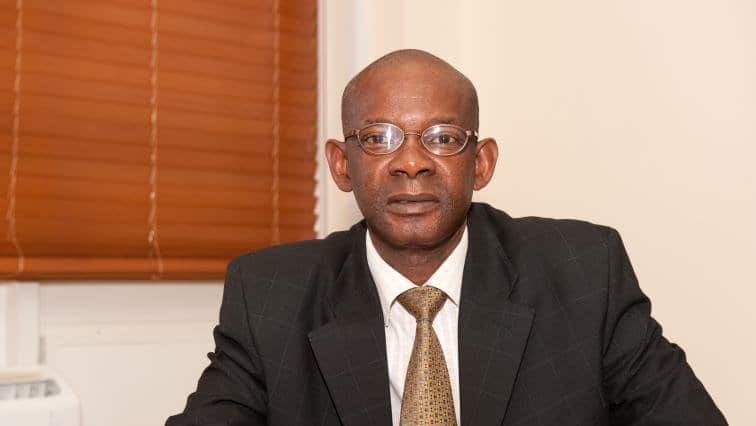 READ ALSO: Law and order: Female police officer and lawyer hubby inspire SA
Silas Ramaite retirement
Advocate Ramaite requested President Ramaphosa for early retirement. The President acceded to the request. Ramaite's last day on the job was Monday 19th August 2019.
Silas Ramaite contact details
Dr Silas Ramaite - South Africa Government website
Dr Silas Ramaite - LinkedIn
Dr Silas Ramaite has seen a lot of changes in the South African Justice System. He offered stability to an institution that has undergone a lot of changes in its leadership. As he enjoys his retirement, we hope that he left behind a legacy that would serve as an inspiration for advocates in the future.
READ ALSO: