Have you been caught up by the wave of South African soapies and are wondering which one to follow? If that is the case, you ought to jump onto the bandwagon because The Queen is one of the fascinating shows that are being aired. The hype and drama in the show are worth dying for. You could catch a glimpse of how things are going down by checking out The Queen Teasers for January 2020.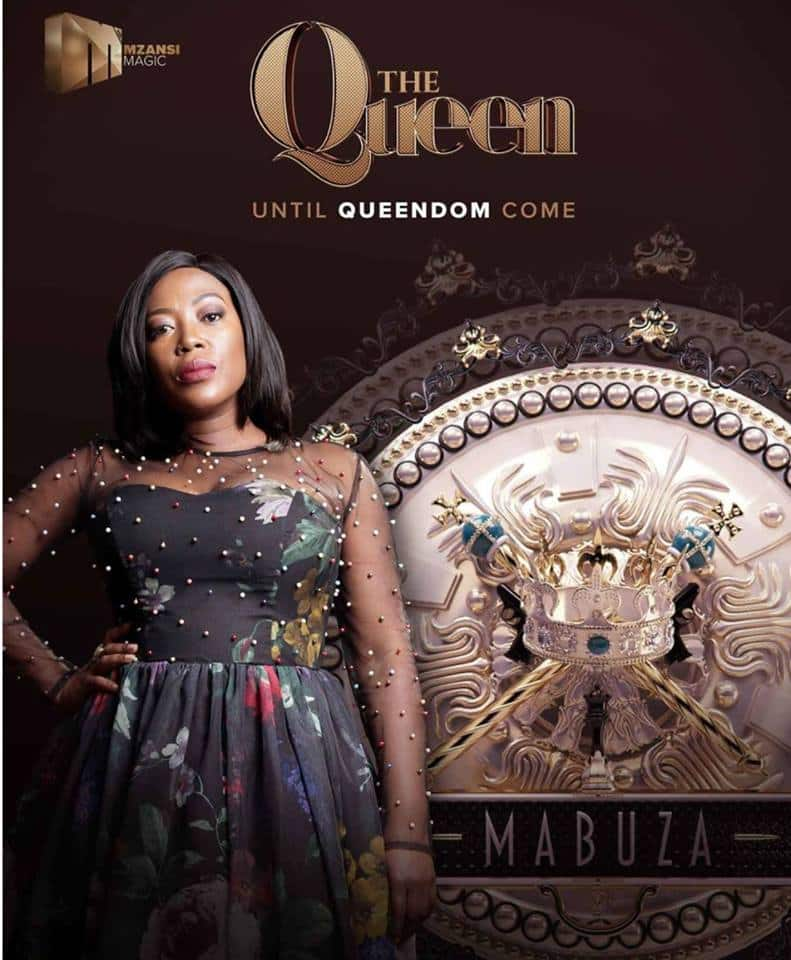 If you have been following the show, you must attest that things are getting more complicated for some of your favourite The Queen cast as their character keeps on being revealed. The drama is getting more intense, and The Queen Teasers have the highlights of what is going to happen in the show.
The Queen Teasers for January 2020
These are some of the highlights that will blow your mind in the oncoming The Queen episodes for January 2020:
READ ALSO: Scandal! Teasers: January 2020
Episode 113 - Wednesday, 1st of January, 2020
Superheroes and Diehards
Sthembiso Radebe is all prepared for his big occasion. He has no idea that Jerry has other motives for him. Brutus is forced to tell a lie on behalf of Zodwa. However, he is so unlucky because not everyone believes him.
Episode 114 - Thursday, 2nd of January, 2020
Ghosted
Kagiso thinks twice about his situation with Siyanda and decides to give her a second chance. Brutus issues Zodwa with an ultimatum. Meanwhile, Sthembiso rejects Lesterina, and this gets her so worried.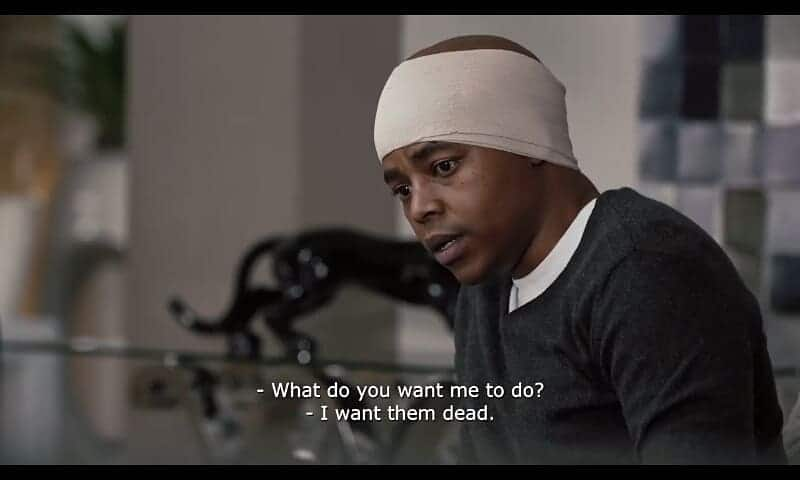 Episode 115 - Friday, 3rd of January, 2020
Old Flame, New Flame
Gracious is so focused on ensuring that her business is making progress to the extent of not caring about the people that she is annoying. Kagiso announces his stand, and that makes the people in the mansion very angry.
Episode 116 - Monday, 6th of January, 2020
Uninvited Guest
Brutus finally realises the fact that Skhumbuzo stole something precious from him. This gets him so angry that he goes out to revenge the action and does not care whether blood will be shed along the way. In the meantime, Amo stumbles upon Siyanda and Kagiso, and the sight gets him jealous.
Episode 117 - Tuesday, 7th of January, 2020
Old Scores
Harriet tries to speak some sense to Brutus to avoid another fight. Brutus does not seem to pay attention to her. Kagiso is beginning to come to terms with reality as he evaluates his options.
Episode 118 - Wednesday, 8th of January, 2020
She Loves Me, She Loves Me Not
Brutus is thinking of attacking one of his foes. However, Harriet does not support his idea. Meanwhile, the relationship between Kagiso and Siyanda is getting more complicated.
Episode 119 - Thursday, 9th of January, 2020
Chemistry
Kea is more than willing to rescue Kagiso from Siyanda's snares. In the meantime, Gracious announces her return.
Episode 120 - Friday, 10th of January, 2020
Tug of War
Shaqueesha seems to be crushing on Amo, and Brutus decides to try and help Kagiso fix the dilemma that he has regarding his relationship.
Episode 121 - Monday, 13th of January, 2020
Jealousy
Shaqueesha's past seems to be haunting her. Siyanda, on the other hand, does something that leaves the members of Khoza mansion angry.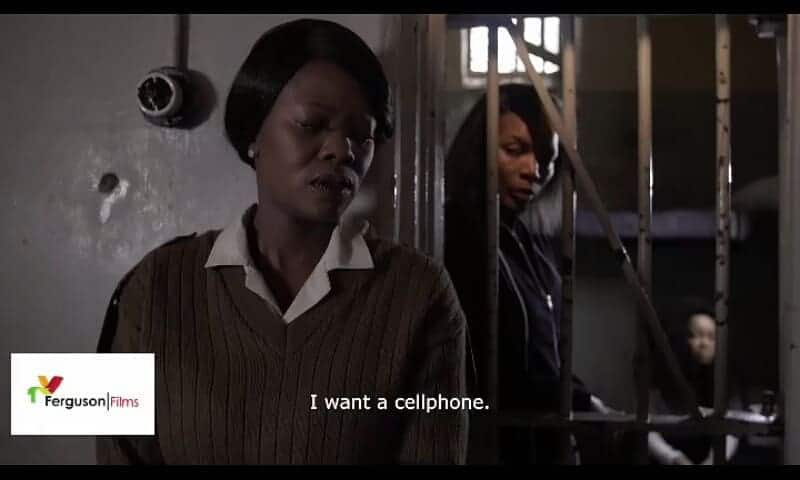 Episode 122 - Tuesday, 14th of January, 2020
Demons
Harriet sees the faults in Siyanda and joins forces with Kea in fighting her. Shaqueesha can no longer hide her demons as her habits have finally become known.
Episode 123 - Wednesday, 15th of January, 2020
Shaqueesha Unleashed
Siyanda stumbles upon something that she was not supposed to see. This makes her question the loyalty that Kagiso has been claiming to have towards her. Shaqueesha wishes that she could settle in Johannesburg. She is, however, worried that her secrets might be known.
Episode 124 - Thursday, 16th of January, 2020
Collision Course
Brutus is so mad at Kagiso for letting Siyanda control him to the point of letting her know about their malicious business. In the meantime, Shaqueesha's actions are beginning to interfere with the family, and this makes Amo feel betrayed.
Episode 125 - Friday, 17th of January, 2020
The Fixer
Shaqueesha's real character is finally revealed. Meanwhile, Kea and Harriet go on with their mission to try and save Kagiso.
Episode 126 - Monday, 20th of January, 2020
The Mystery Docket
Shaqueesha's disease recurs, and in her quest to suppress it, she resolves to use desperate measures. Kagiso is out to find more information regarding Siyanda's arrest, and in the process, he comes across information that leaves him disturbed.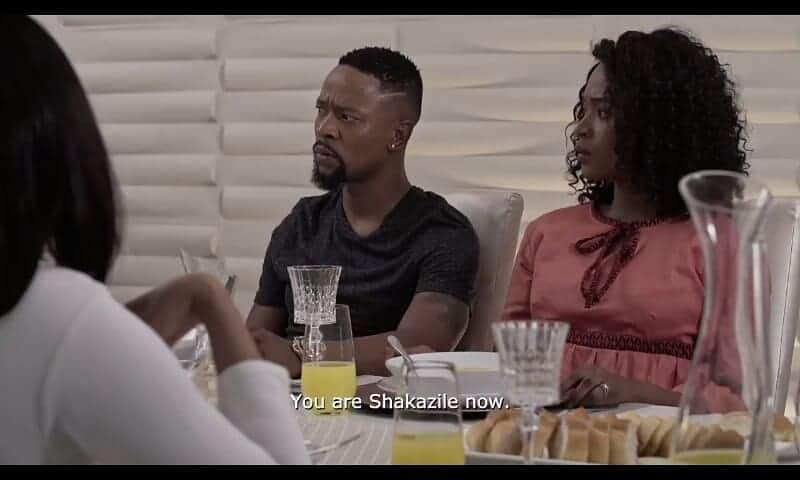 Episode 127 - Tuesday, 21st of January, 2020
Out of Touch
The plans that Kea had made regarding sabotaging Siyanda are beginning to take an unexpected course. Shaqueesha is slowly losing herself and is causing more chaos at the Maake household.
Episode 128 - Wednesday, 22nd of January, 2020
Not my Baby
Shaqueesha makes some weird claims that leave the members of the Maake household in shock. Harriet is convinced that Siyanda does not have the best intentions towards Kagiso. She, therefore, proceeds to question her.
Episode 129 - Thursday, 23rd of January, 2020
Et Tu Siyanda?
Sandra Stein gives her stand regarding the battle against Siyanda. In the meantime, Shaqueesha is slowly running out of ideas.
Episode 130 - Friday, 24th of January, 2020
Confess or Die
Kagiso makes a stern decision to protect the people that he cares most about from the snares of Siyanda. Thato comes across Shaqueesha's darkest secret, and it leaves him ruffling a few feathers.
Episode131 - Monday, 27th of January, 2020
Save the Girl
Kea realises that Kagiso could be in danger. Will she make it on time to save him? Amo gets into an encounter with Shaqueesha, and he is left disturbed.
Episode 132 - Tuesday, 28th of January, 2020
Worth Fighting For
The plan that Shaqueesha had relied on for saving Amo does not bear fruits. Goodness receives news that is bound to change her life completely. Meanwhile, Siyanda makes a decision regarding her relationship with Kagiso.
Episode 133 - Wednesday, 29th of January, 2020
The Runaway
Harriet is not impressed by the decision that Kagiso makes regarding Siyanda. Amo is willing to come through for Shaqueesha. At the same time, the Mabuzas get into a festive mood.
Episode 134 - Thursday, 30th of January, 2020
Missing
Tshepo does not open up to Goodness about the hurdles that he is going through. Meanwhile, Shaqueesha does something that leaves the whole neighbourhood in panic. Harriet is thinking of another plan on how to solve the issue with Siyanda.
Episode 135 - Friday, 31st of January, 2020
Shaqueesha to the Rescue
Everyone is desperately looking for Shaqueesha. As this happens, Tshepo is haunted by something that he did in the past.
The Queen Teasers are nothing compared to the humour that awaits you. Make sure to catch the show from Mondays to Fridays at 21:00 on Mzansi Magic.
READ ALSO: