Mamelodi Sundowns is topping the news after one of its gems, Emiliano Tade, left the team. His departure has caused a lot of frenzy in the country, especially for the lovers of football. In case you had no idea why the latter is leaving the team, you ought to jump onto the bandwagon to find out more.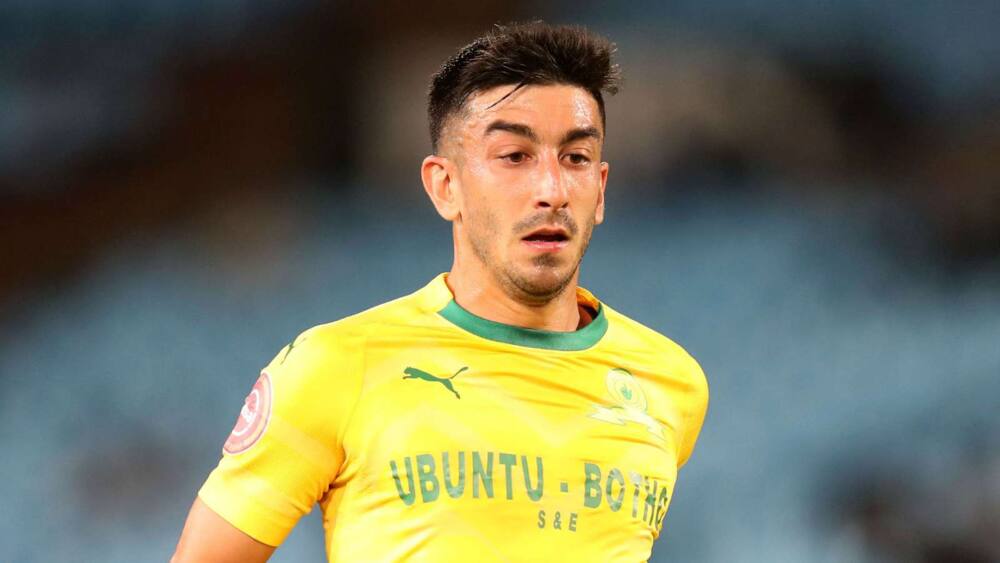 Who is Emiliano Tade? Why is he famous? The latter is a Mamelodi Sundowns star who has a history of being a talented striker. His expertise has been reflected by the scores that he has posted. His biography provides more details about him.
Emiliano Tade profile
These are some of the details about him that will make you know him more:
READ ALSO: Mamelodi Sundowns releases Emiliano Tade over "personal reasons"
Emiliano Tade age
He was born on 3rd March 1988 in Santiago del Estero, Argentina. As of date, he is thirty-one years old.
Emiliano Tade nationality
He hails from Argentina.
Emiliano Tade football career
He began his football career in 2009. This was after he halted his studies where he had prospects of becoming a lawyer in the future. He nurtured his career after relocating to New Zealand where he joined Wellington United. He stayed in the team in 2009, and in 2010, he joined Team Wellington for the one year that followed. There, he scored six goals in the fourteen appearances that he made.
In 2011, he left Team Wellington for Auckland city which became his home for the four years that followed. During this time, he made 47 appearances out of which he scored 35 goals. In 2015, he left for Club Atlético Mitre, and then returned again to Auckland City and stayed there until 2018.
Amazulu
In 2018, Tade joined South Africa's Amazulu FC where he stayed for one year. For the one year that he was in the team, he made sixteen appearances, out of which he scored five goals. In 2019, he joined Mamelodi Sundowns. For the few months that he has been in the team, he made twelve appearances and scored two goals.
Emiliano Tade news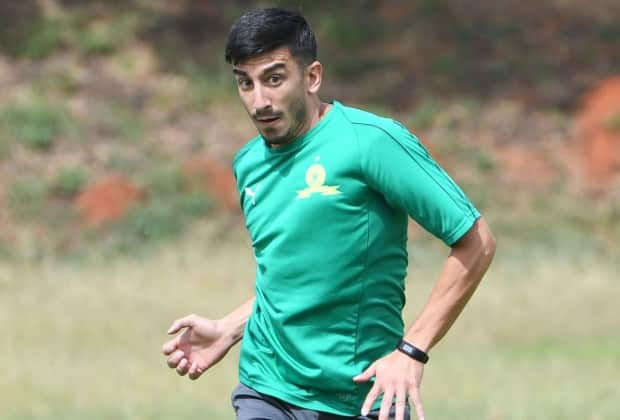 The latter has hit the headlines after Mamelodi Sundowns announced that he was leaving the club. The notice went up regarding his departure read:
Mamelodi Sundowns' Argentine forward Emiliano Tade approached the club to be released from his contract and the club has conceded after the player cited personal reasons.
Emilino Tade reasons for leaving Mamelodi Sundowns
The notice went further to explain the reason behind his departure stating:
Tade joined Mamelodi Sundowns earlier this year in January 2019 and was unfortunate to sustain an injury shortly after he joined Sundowns which hampered his progress to cement a place in the squad. He featured in a handful of games for the Absa Premiership Champions but unfortunately, the player sustained a few other niggling injuries which have kept him off the field
His agent, Francesco Ferreri, crowned it all by saying that Tade had also asked the club to terminate his contract so that he could attend to personal issues. Hours after the notice was released, the latter flew to NewZealand and his agent affirmed that he did not have any prospects of joining another South African club.
Emiliano Tade position
The Mamelodi Sundowns star grew to fame because of his skill as a striker.
Emiliano Tade goals
For the time that he played for Mamelodi Sundowns, he managed to score two goals in the twelve games that he played. Some claims have been made associating his performance with his departure. Most people have alleged that he felt that he was not productive enough to be in the team.
Emiliano Tade stats
The latter has actively been involved in football for the past decade, and his career has continuously made progress. He has set a record of playing with seven teams and his most successful period was between 2011 and 2015 when he played for Auckland City. For this time, he made forty-seven appearances and scored thirty-five goals.
Emiliano Tade measurements
He weighs 73 kg and is 1.78 meters tall.
Emiliano Tade has terminated his stay at Mamelodi Sundowns at a time when no one expected. His skill will significantly be missed in the team. His fans too have expressed how much of a loss his departure is going to be.
READ ALSO:
Biography detailing the life of slain Senzo Meyiwa published
Josef Zinnbauer age, measurements, football career, qualifications, teams coached, trophies, record, Instagram and net worth
Orlando Pirates blow 2nd chance to top table with draw against AmaZulu