Zozibini Tunzi made South Africans proud on 8th December 2019 as she hit global headlines for becoming the third South African to receive the Miss Universe crown. The spectacular event happened at the Tyler Perry Studios in Atlanta, Georgia.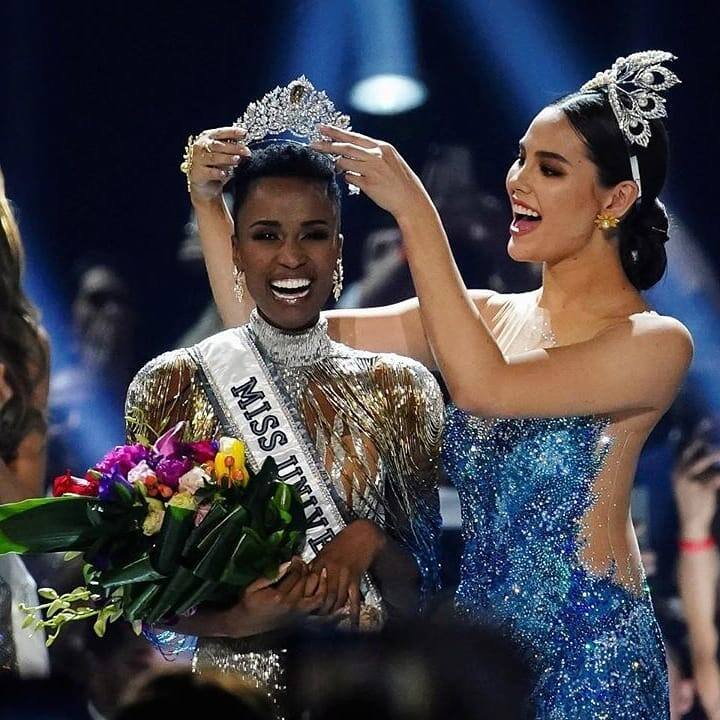 The model is ambitious, intelligent, and naturally beautiful. She is a global icon whose success story is an inspiration to everyone across the globe.
Interesting facts to remember about Zozibini Tunzi
Below are the top 15 exciting facts about the beauty you should know.
1. Zozibini Tunzi parents work in academic institutions
The model hails from Tsolo, Eastern Cape. Her year of birth is 18th September 1992. Her mother's name is Philiswa Tunzi, and she is the school principal of Nangweni Junior Secondary School that is located in the Eastern Cape village of Bolotwa. Her father, Lungisa Tunzi, is also an educator and works at the Department of Higher Education and Training in Pretoria.
2. She is the second born
Her family is blessed with only girls. The 27-year-old is the second born. Her sisters are Yanga (30 years), Ayakha (13), and Sibabalwe (24).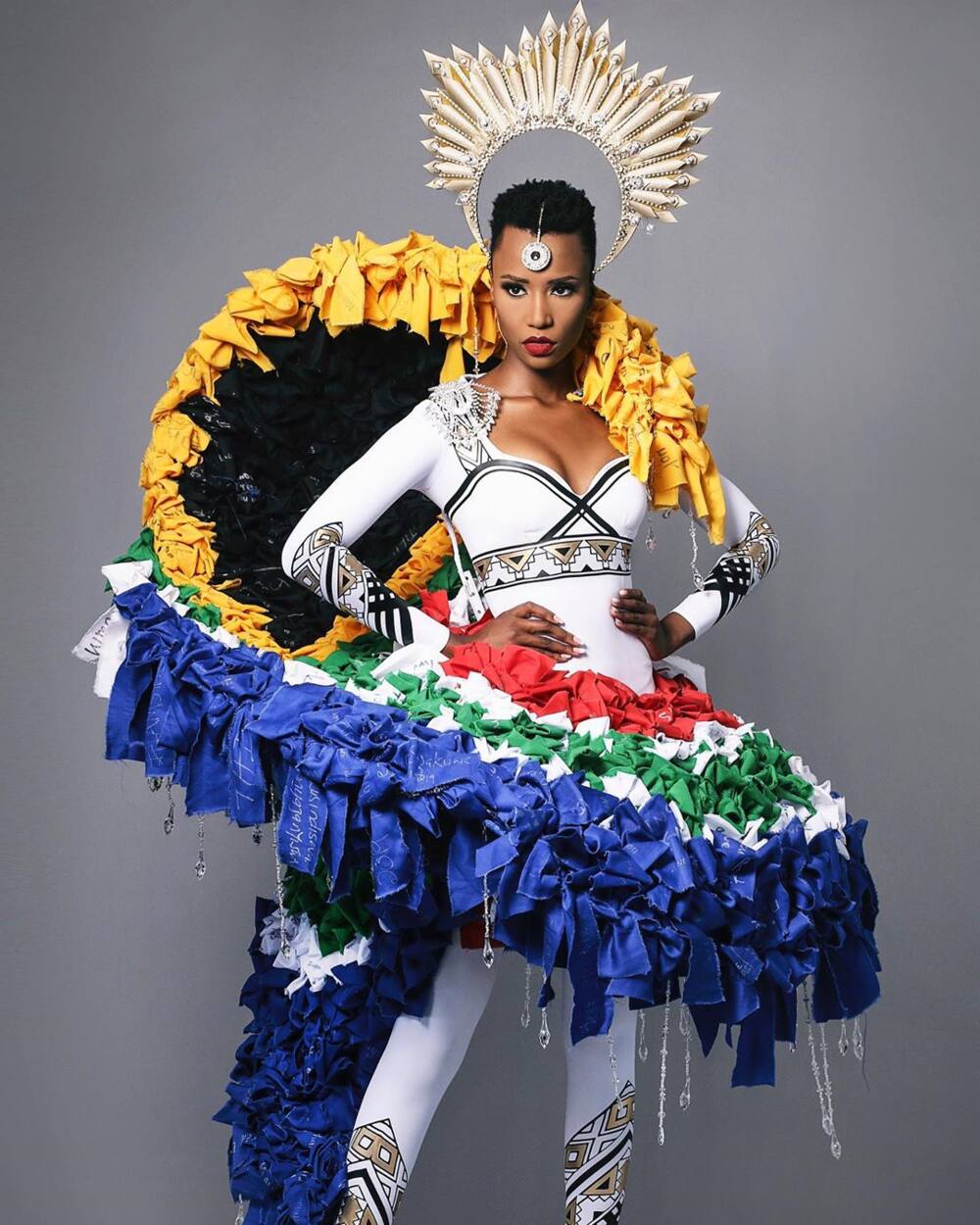 3. Became Miss SA 2019 on Women's Day
Zozibini became Miss South Africa 2019 on 9th August. It was a coincidence that she was crowned on International Women's Day. This is a day that is commemorated worldwide to remember the contribution made by women globally.
4. She competed for Miss South Africa twice
The first time to compete for the coveted title of Miss SA was in 2017, where she became a semi-finalist. In 2019, she tried her luck again and became the winner.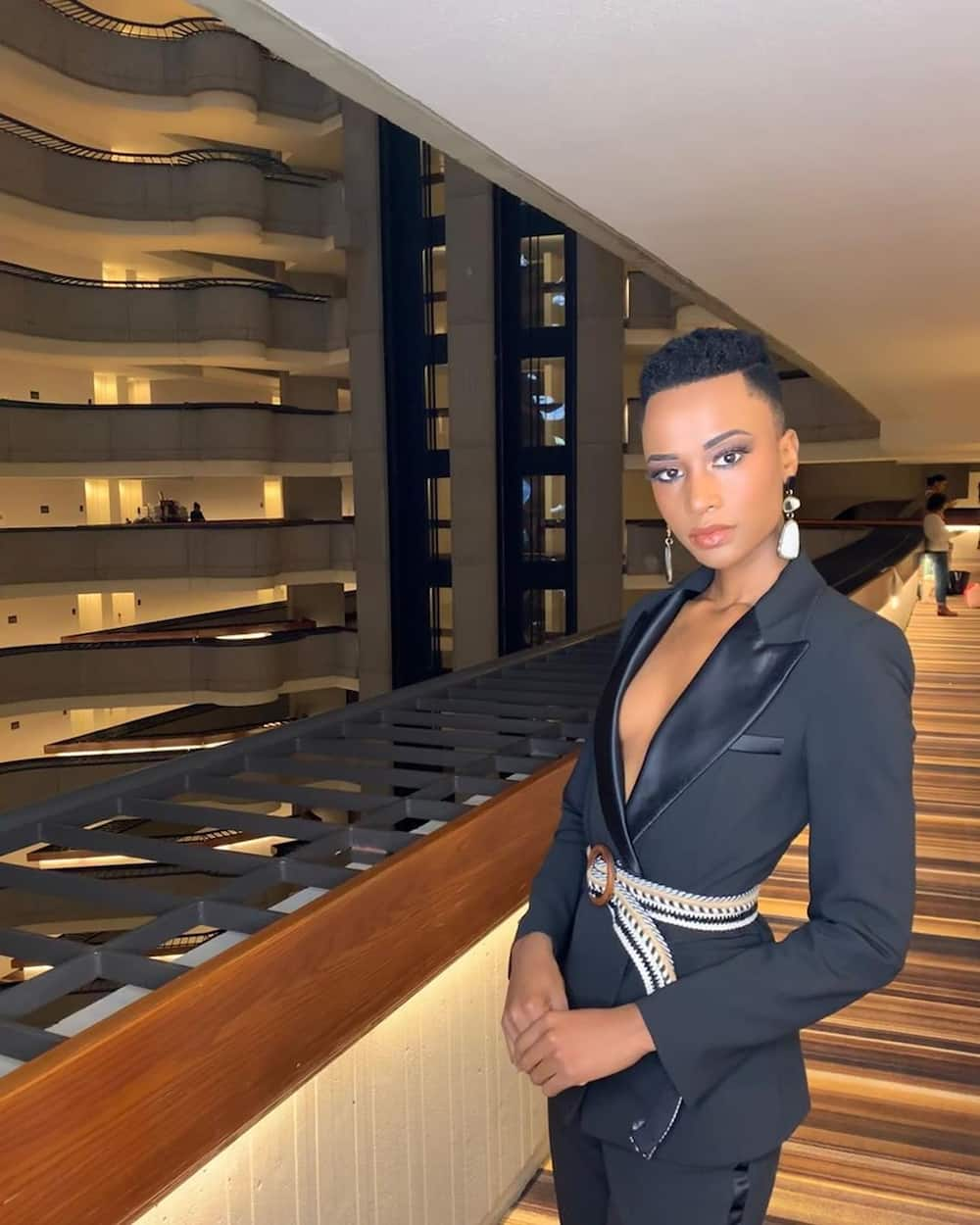 5. Zozibini Tunzi is 2019 Miss Universe
She was crowned the 2019 Miss Universe Pageant on 8th December. The crowning happed in Atlanta, Georgia, at Tyler Perry Studios. The spectacular event was widely watched in South Africa as well as globally.
6. Ms. Tunzi became the third Miss Universe from South Africa
South has been on the global map three times for producing models that won the Miss Universe title. Margaret Gardiner first wore the crown in the year 1978. Demi-Leigh Nel-Peters became the second Miss Universe from South, and Zozibini is now the third. We hope that more South Africans are going to bring the title to South Africa.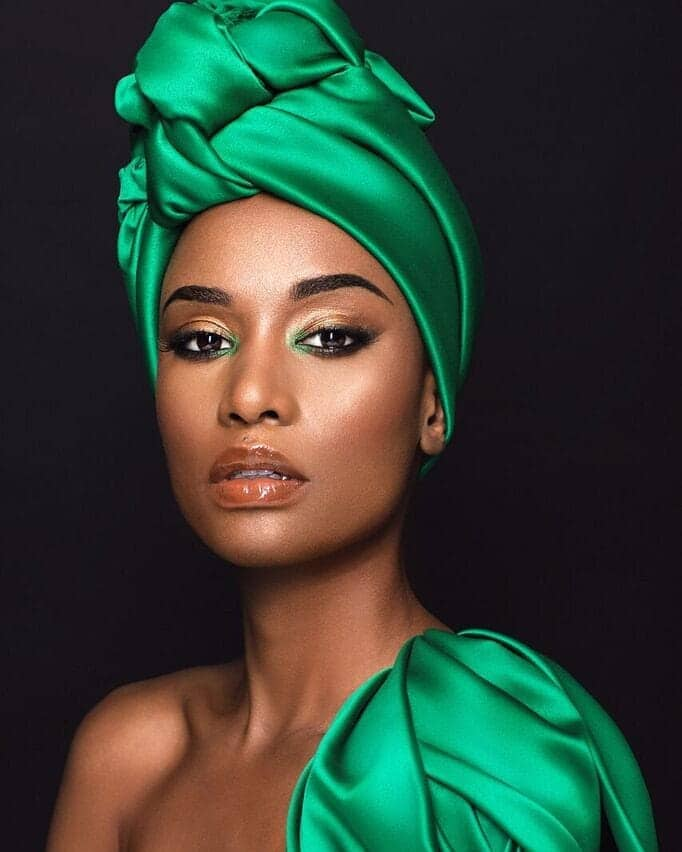 7. She has won other pageants prizes
The model has been in the modeling game for some time. She has competed and won other titles. She won Mamelodi Sundowns Western Cape in 2015.
8. She is a university graduate
The beauty queen is not only gorgeous, but she is also endowed with brains. She has a degree in ND Public Relations Management from Peninsula University. She also did her B-Tech at the same college. The model was also at Ogilvy Cape Town, where she was working on an undergraduate program full time.
9. Zozibini Tunzi salary is big
She receives a salary that is more than that of Miss America. Her yearly salary as Miss Universe is estimated to be $100,000 (R1.5 million). The exact figure may not be known since the Miss Universe organization does not reveal their winner's prize package.
10. She advocates for natural beauty
She contested for Miss South Africa with her natural hair. She chose to go natural by saying:
I came into this competition with my natural hair as a symbol of my firm belief in fair representation of any shape and form. And so, through my win, I hope I have inspired people, even if just one person to be themselves at all times and to never compromise their identities, and to insert themselves in spaces where they feel that people like them do not belong.
Her main focus is to encourage people to embrace who they are all the time.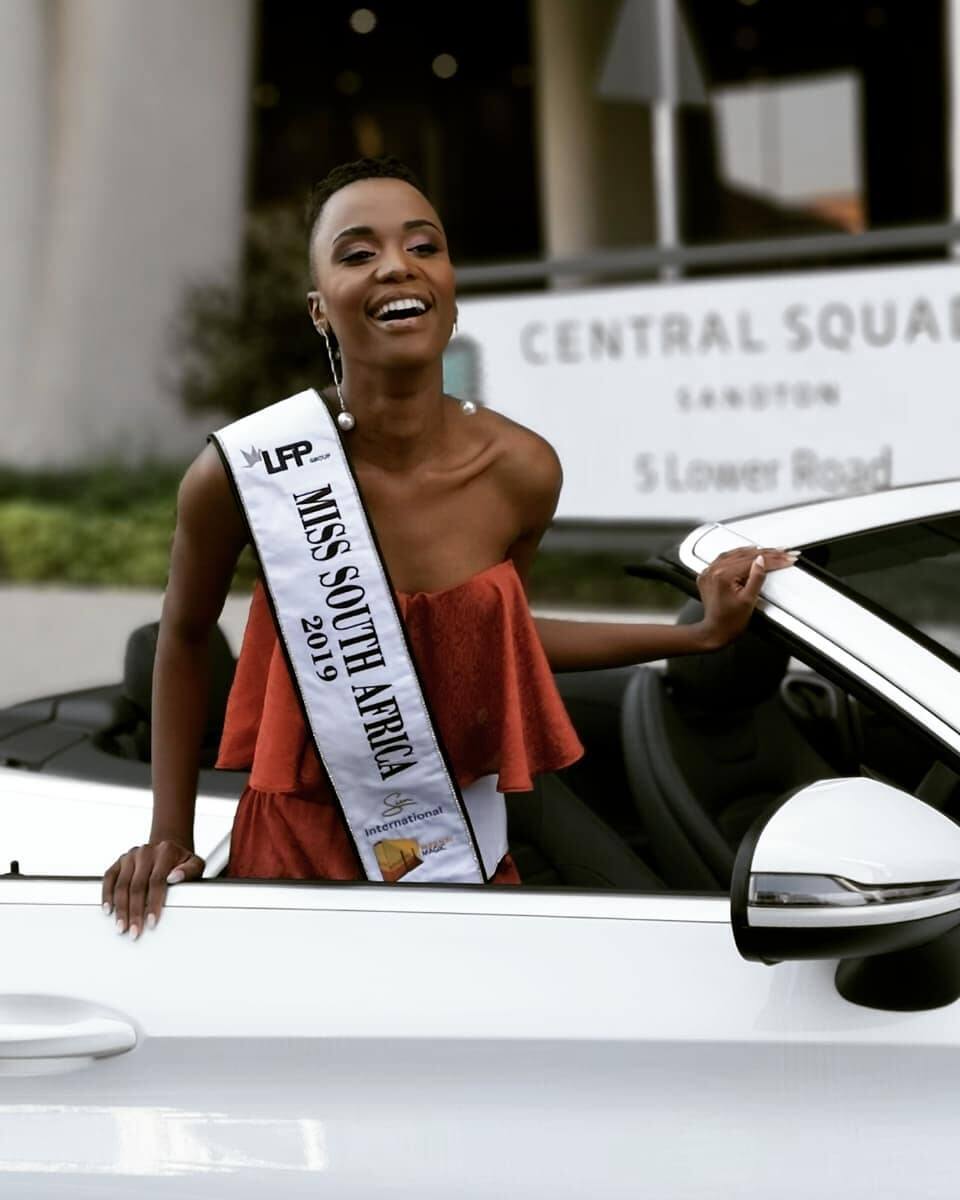 11. She is acrophobic and typophobic
The ambitious model is afraid of heights despite traveling the world in airplanes that soar high. She also revealed that she fears holes.
12. Her favorite dish is umngqusho
Umngqusho is a traditional South African dish that is a mixture of sugar beans and samp. She said that she loves food with beef stew.
13. She has role models that inspire her
She considers Nelson Mandela, Princess Diana, and Steve Biko as her role models. They motivate to become the woman she is today.
READ ALSO: Lucky man who won R171 billion in lotto buys second-hand car
14. Her favorite movies are from Marvel Universe
She enjoys watching Marvel Universe movies, especially the Wonder Woman Movie. She is a fan of superheroes.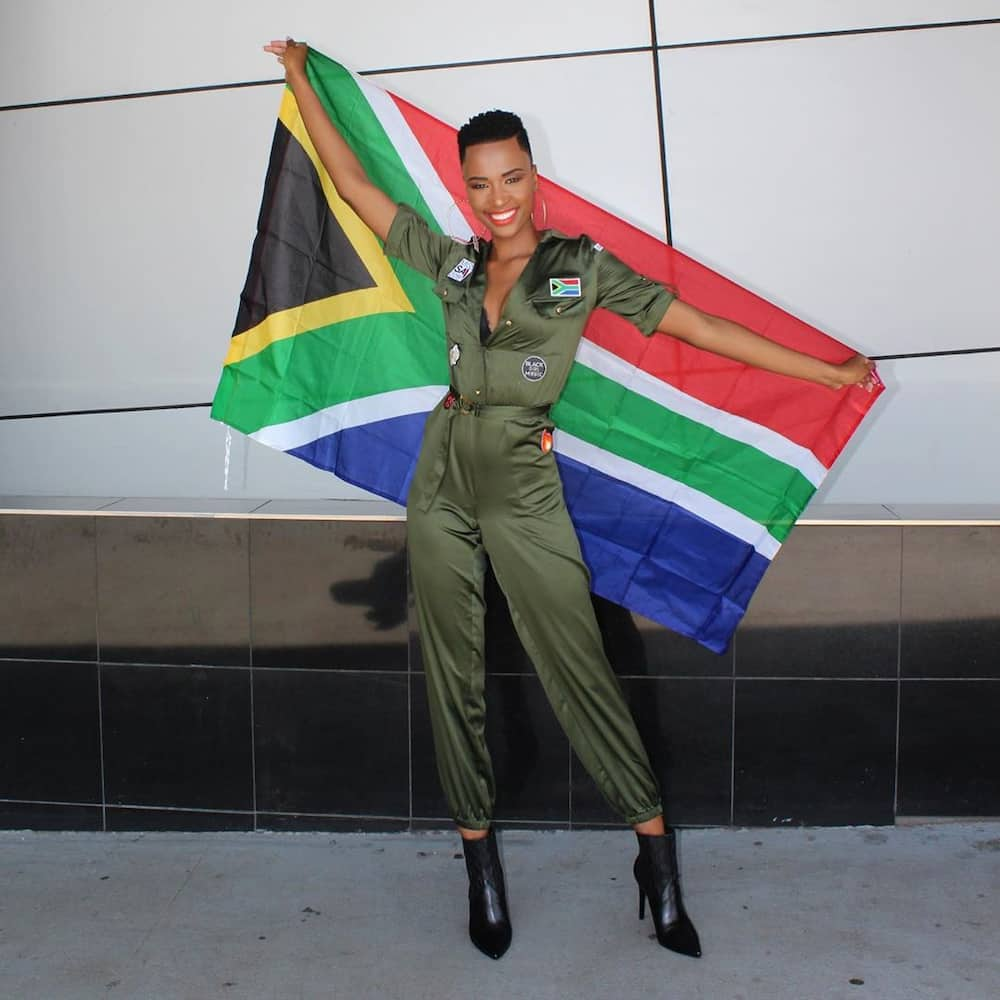 15. She is against gender-based violence
She said that she is going to use her position to ensure that people responsible for gender-based violence change their ways. This is an excellent move owing to the increase in cases of women disappearing and being killed.
READ ALSO: SA's Zozibini Tunzi receives some love from Ciara and Gabrielle Union
Zozibini Tunzi, 2019 Miss Universe, proves to us that dreams are valid, and you should not give up on them. Her ambitious personality made her contest for Miss SA twice, which led her to win the title. She has made South Africa and the entire world proud and has become a global role model for many young girls.
READ ALSO: Jharrel Jerone, Jamie Foxx, Lupita Nyong'o get a nod at SAG awards