Statistics South Africa released a report on Thursday in Pretoria with the country's most popular baby boy and girl names, as well as the most popular surnames.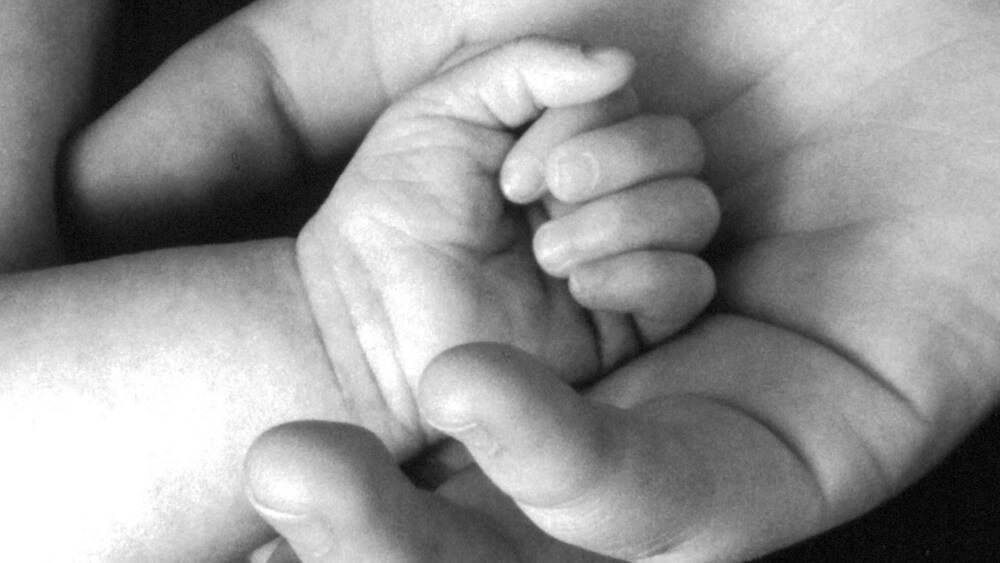 Statistics South Africa revealed that almost two thirds of babies' births that were registered in South Africa in 2016 did not have their father's names on their birth certificates.
A total of 62% of fathers' names were missing from the 969'415 births registered in the country.
In a statement, StatsSA said this finding was consistent with the previous years. The age of the fathers is thus relatively unknown, Stats SA said.
The report revealed that most mothers were between the ages of 20 and 29.
For the third consecutive year, Junior was the most popular baby name for boys. This was followed by Blessing and Gift.
READ ALSO: Check out this week's top 6 Instagram pics from SA celebville
The most popular girls' name for the second year running was Precious. In 2014, the most popular name was Iminathi. The next two most popular names in SA were Princess and Amahle in 2016.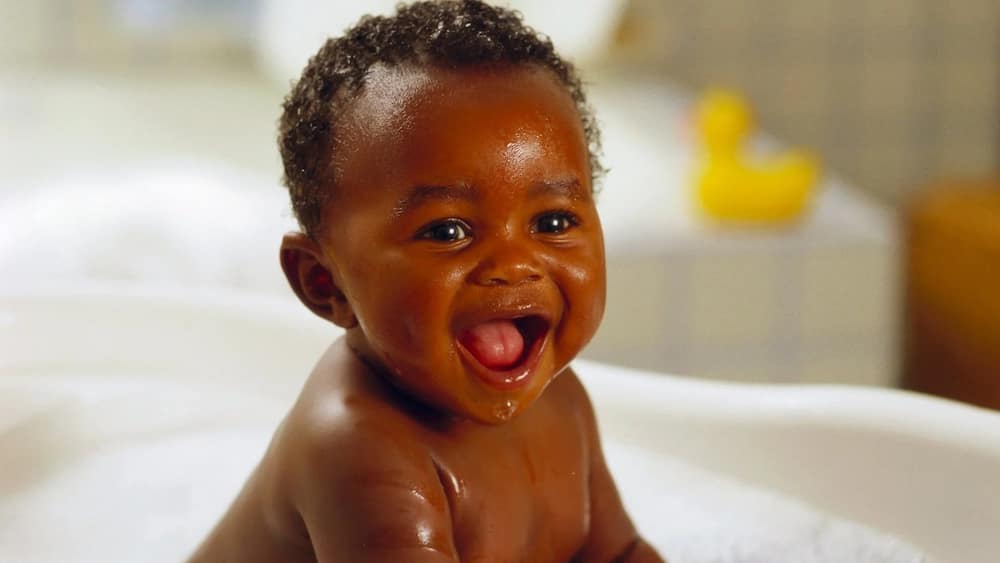 Briefly.co.za learned from TimesLIVE that three of the most popular first names - Blessing' Melokuhle and Amogelang - appeared on both the male and female top ten list.
Stats SA said generally speaking, the popular baby forenames for males and females reflect positive hopes for the child' express beliefs and are inspired by positive connotations of both love and acceptance.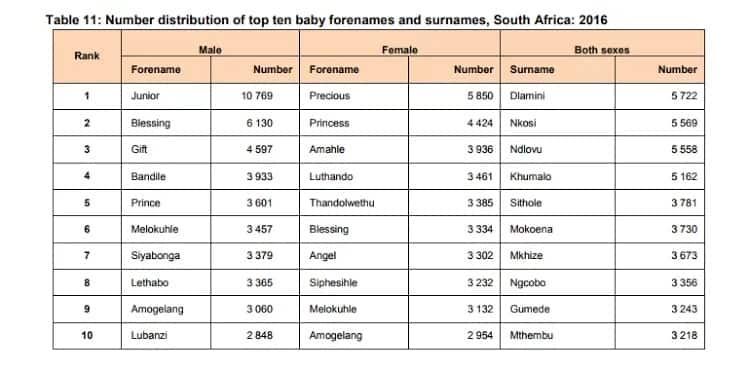 The most common surname among babies born for 2014, 2015 and 2016 was Dlamini, followed by Nkosi and Ndlovu.
READ ALSO: These pictures of Prince Harry entertaining a toddler will make you smile
The report also revealed a 10.6 percent decline in births registered in 2015.
The prvinces with the most babies registered were Gauteng (235'218)' KwaZulu-Natal (198'628) and Limpopo (122'890), while March and September were the busiest months with 9% and 8'6% of births.
Below is a list of the most common boys and girls names, as well as surnames per province:
Western Cape: Junior – Mia – Jacobs
Limpopo: Junior – Precious - Baloyi
NorthWest: Junior – Amogelang – Molefe
Eastern Cape: Kungawo – Iminathi – Williams
Northern Cape: Junior – Grace - Van Wyk
KwaZulu-Natal: Bandile – Luthando – Dlamini
Free State: Junior – Precious – Mokoena
Gauteng: Junior – Precious – Mokoena
Mpumalanga: Blessing – Princess – Nkosi
Do you have a story to share with us? Inbox us on our Facebook page and we could feature your story.
To stay up to date with the latest news, download our news app on Google Play or iTunes today.