Drakenstein Lion Park updated fees, operating hours, feeding times, reviews, contact details
There is no question that Africa has been endowed with many resources, including a wide array of wildlife. However, some people, both local and international, do not like leaving nature to take its own course, as it was meant to be. In order to protect animals, Drakenstein Lion Park, which is located in Old Paarl Road, Cape Winelands, was created.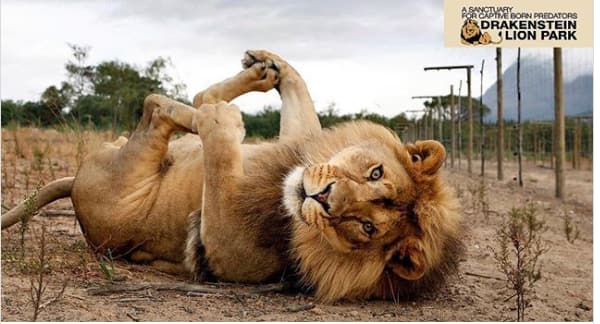 Drakenstein Lion Park Paarl has been in operation since 1998. It was established with the sole purpose of providing a sanctuary for lions in distress to live in safety away from abuse. The park occupies 50 acres of land and includes a variety of lions including the rare white lion. This lion sanctuary has the largest number of lions in the Western Cape.
READ ALSO: Birds of Eden latest fees, operating hours, sanctuary, photos
Lion adoption
One of the ways you can choose to help out with the protection efforts at the lion sanctuary is through donations or becoming a Drakenstein Lion Park volunteer. You can decide to adopt a lion with your donations, which will then be channeled towards that particular animal's food, medical care, as well as housing. You can do so at only R1000 annually or a lifetime plan. However, the lifetime plan needs you to contact the sanctuary instead of using the online portal.
Opening hours
The Lion sanctuary is open from Monday to Sunday including public holidays from 9:30 AM to 5:00 PM. There is also a new facility in the park known as Chimp Haven. The new facility is open throughout the week from 9:30 AM to 4:30 PM. However, both are not open at Christmas.
Feeding times
Lions are fed three times a week on Monday, Wednesday, and Friday at 4:00 PM.
Admission fees
There are two options available for the Drakenstein Lion Park rates:
a. One facility
Under this plan, adults pay R70 while children have to part with R40 to access one facility.
b. Combo
If you want to access both facilities, you can go for the cheaper combo at R100 and R60 for adults and children respectively.
If you wish, you can get a group Drakenstein Lion Park entrance fee on request. By doing so, you will be sure to get even better Drakenstein Lion Park prices. It is also important to note that pets of all types are not allowed no matter how harmless you think they are.
Reviews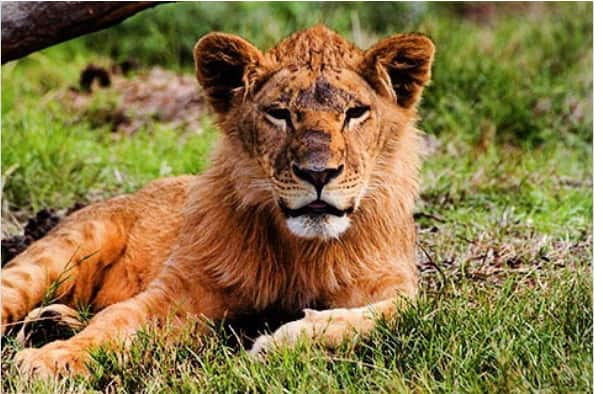 On Google, the Lion Park Paarl is doing admirably well with an average rating of 4.4 star out of five from nearly 1000 reviews. This clearly shows that it maintains a high standard of service and people believe in its cause. See some of the outstanding comments below.
I really enjoyed this place. The enclosures are not too bad and I love the story they give you about each adopted lion. Entrance fee was really not that bad. A must go when you are in the area.
This place is great! The lions all seem to be well taken care of, the all have ample space to run around or hide if they don't want to deal with people. Most of them are paired up so they are not alone and bored.
Well looked after lions. They entertained us quite a bit with their roars. My son enjoyed the lions. Would be nice if there was a guided tour, but you can find all the information on the boards at each enclosure.
This was a lovely experience and it's so great to know that these lions will live out their lives in this environment. There are lots of places to sit and enjoy being outdoors. The staff are very knowledgeable and super friendly. Well worth the visit.
The place takes care of Lions (and a small zoo next door), and we were really impressed with the attentive and caring staff.
There is a car park and the entrance fee is small.
Contact details
If you want to know more about Drakenstein Lion Park price list or have other inquiries, use the following options:
Address: Old Paarl Rd, Paarl, 7625, South Africa;
Phone: +27 21 863 3290;
Email: info@lionrescue.org.za.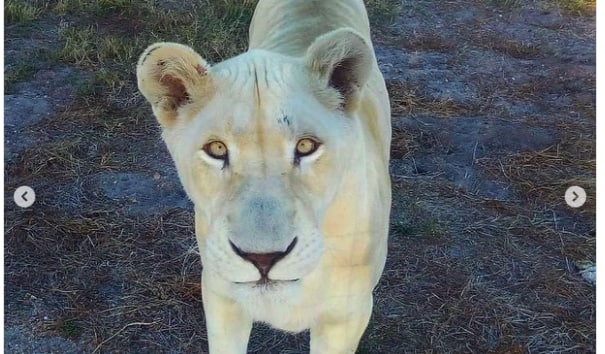 READ ALSO: These are the best amusement parks in South Africa
Sure, Drakenstein Lion Park is not open at Christmas but it is accessible every other day. So how about planning out your vacation? There are some beautiful hotels around the place that are just perfect and serene. If you have been to the park, please share with us your experience on the comment section below.
READ ALSO:
15 interesting things to do in Clarens
40 Cool and interesting things to do in Port Elizabeth
5 biggest malls in South Africa 2020
10 fun and interesting things to do in Nelspruit
Top 20 things to do in Langebaan
Source: Briefly News