If you are a lover of South African house music, you must probably be familiar with the unique sounds created by House Music maestro Da Capo. He is a talented producer and disk-jockey based in South Africa and best known for his albums such as Da Capo, Indigo Child, Touch, and Victorview. His dynamism and creativity as far as the music entertainment industry in South Africa is concerned has made him the choice of many music fans.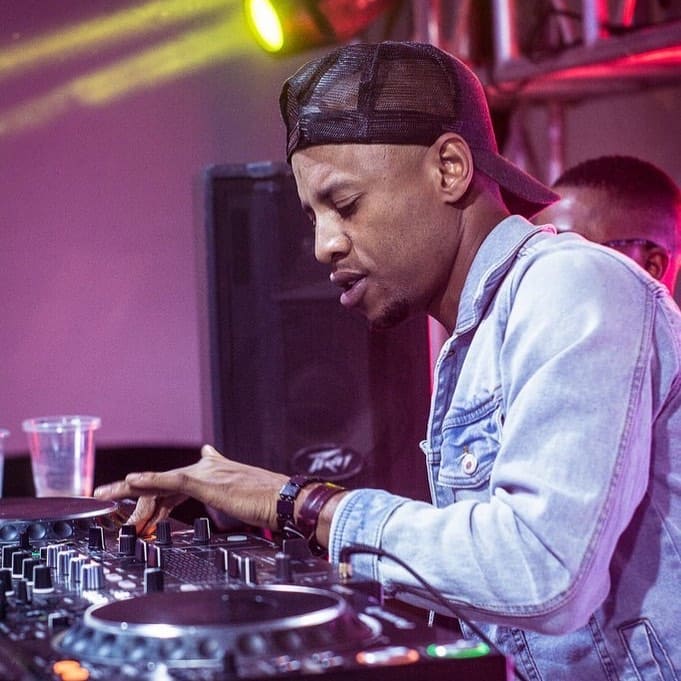 Da capo is an internationally acclaimed South African producer and DJ whose music style of delivery has earned him several awards and nominations. His depth of inspiration and how he carries his audience along when performing are much talked about. Also, his recently-won first-ever DJ award at an event for Best Djs hosted by Electronic Music in Ibiza has proven that he is a professional at what he does.
Da capo profile summary
Real name: Nicodimas Sekheta Mogashoa
Alias: Da Capo
Date of birth: 14th of August, 1992
Age: 27 years old
Place of birth: Limpopo, South Africa
Zodiac sign: Leo
Gender: Male
Associated acts: Black coffee, Freshly Ground, Muzart, The soil, etc.
Da Capo background information
Who is DJ Da Capo? Nicodimas Mogashoa is best known for creating a blazing and mesmerizing sound, which is popular among young house music lovers. It is on record that he taught himself how to create and produce music. The famous South African DJ/ Producer had, at an early age, been involved in music production.
READ ALSO: Josef Zinnbauer age, measurements, football career, qualifications, teams coached, trophies, record, Instagram and net worth
He released successful solo projects under DNH Records, including African Roots (where he featured Black Spear), Tribute To Artjones, Badimong (Problem Child's approved), and Kilimanjaro. He has earned a nomination during one of the South African Music Awards (SAMA) following the success of his self-titled album called "Da Capo," which he released in November 2014.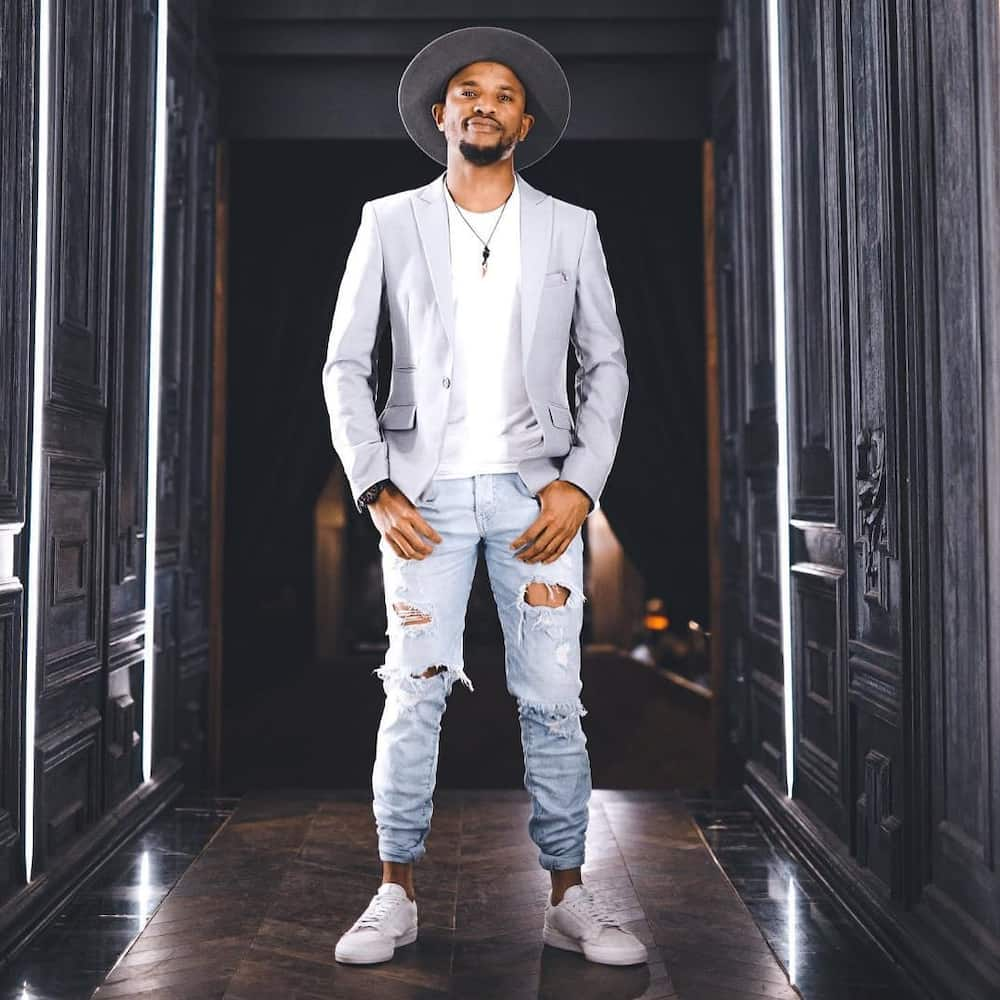 How old is Da Capo?
Da capo was born in Polokwane, Limpopo Province of South Africa, on the 14th of August 1992. Consequently, as of the time of publishing this piece, the well-known producer/DJ is currently 27 years old.
Da Capo songs and albums
The Limpopo-born artist has recorded a massive success since his entrance into the entertainment industry. Also, he has released several albums with significant acceptance from his fans. For instance, Da Capo Indigo Child album recorded a massive success after it was released in 2017. The 12 track-album featured other South African artists like Berita, Tshepo King, and Wanda Baloyi.
In fact, the album has been receiving global acclaim with more doors opening for the Limpopo-born artist. As proof of his acceptance, when Da Capo Umbovukazi was uploaded to the YouTube channel on the 2nd of April, 2018, it has received more than one million views. His other albums included De Cabeza, En Julskiva, Phaistos, Te Imagino and Kerstmis: Traditionele Kerstliederen. Besides, the following is a list of some of the songs that Da Capo has released so far:
Found You
Thando Lwami
Resistance
Take It All
The Animal
Take Your Time
Like That
Dancing In The Villa
Ndiphendule
Inner Light
Afrika
Afrofuturism
I Don't Understand
Door de liefde laat u wekken
Stille Nacht - Susa Nina
Triste Melodía
Wij komen van Oosten
Maria door een doornwoud trad
Cada Diciembre
Pryd ditt hus för juletiden
Te Imagino
O Denneboom
Er kwamen drie koningen
Het was een Maghet uutverkoren
Hoe leit dit kindeke
Die roe van Jesse
Sonia y Andrea
Herders, Hij is geboren
Agua de Agosto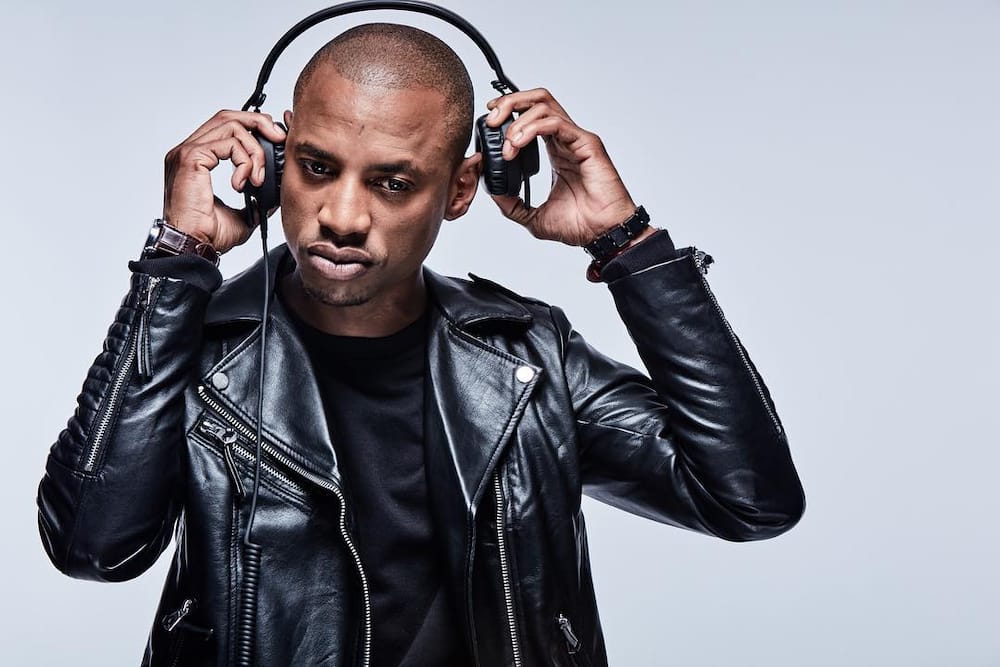 Da Capo record label
Over the years, Da Capo has been affiliated with other top record labels such as Digital Records. The talented producer/ DJ caught the attention of the famous Canadian DJ/producer Nick Holder, who is the owner of DNH Records, a Toronto based music label, and they eventually signed a deal in 2010.
READ ALSO: Fana Mokoena age, children, wife, parents, education, qualifications, EFF, TV shows, movies, and, Instagram
Also, early in 2015, he joined Soulistic Music Records, a company owned by South Africa legendary Disk-Jockey Black Coffee. It was with this company that Da Capo 2017 album was released with massive success.
Da Capo Instagram
Da Capo is quite active on social media platforms, including Instagram. He regularly posts several pictures of shows and events he attends to keep his fans updated with his music activities. Currently, he boasts of more than 74,000 followers on his Instagram account. You can also follow him by searching for his username on the Instagram platform using @dacaposa.
Da capo award and nominations
Da Capo music has been nominated for several awards over the years in different categories. One such notable nomination is the South African Music Awards for Best Dance Album. Also, the self-taught DJ cemented his place at the international dance music scene following a win at the 2019 DJ Awards 22nd edition held at Ibiza, Spain.
The South Africa based DJ/producer, Da Capo, was crowned the best Afro House DJ at the event. He was nominated alongside Culoe De Song, Floyd Levine, Hyenah, Osunaled, AndHim, and Super Flu.
Finally, if there is one person who has made a significant contribution to the growth of the house music genre in South Africa, Da Capo deserves to be mentioned. This self-taught producer and DJ has created mesmerizing sounds over the years, which have given him global recognition. Also, he remains one of the few artists that South Africa is proud to have on international stages.
READ ALSO: Fana Hlongwane age, children, state capture, cars, and house