Leon van Nierop is one of the greatest writers in South Africa. His love for movies has also made him a household favorite in our country. He has made considerable contributions to both film and literature in South Africa. Here is all about him.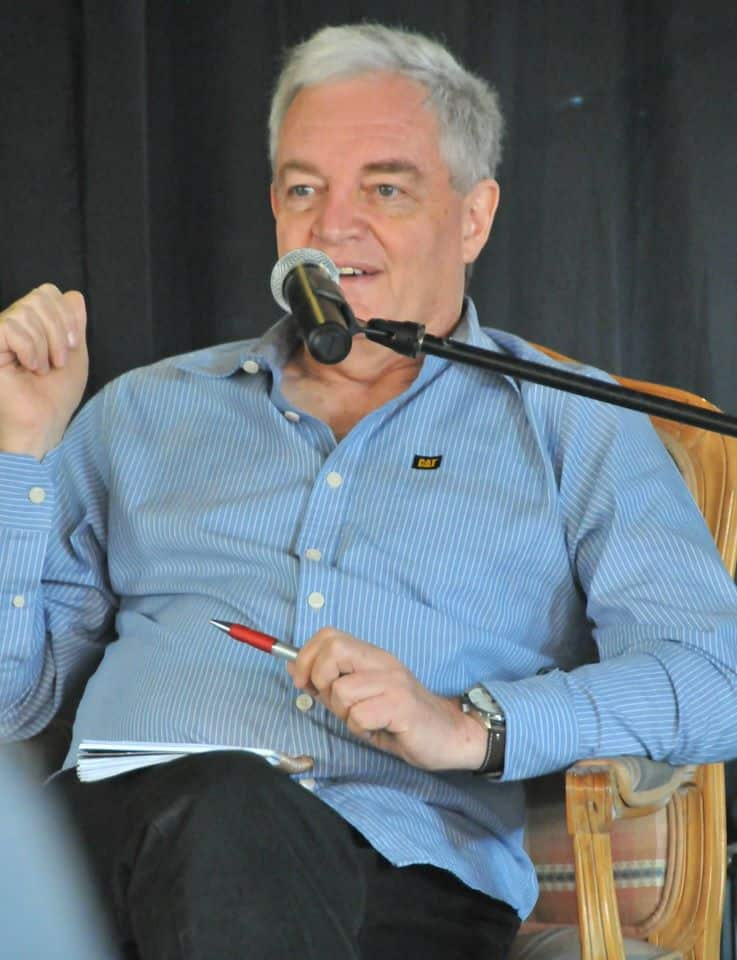 The award-winning film critic has also helped raise young talents in South Africa. He lectures various groups of people about movie and TV series productions. Sharpening upcoming film talents is a noble task that only an experienced director can do.
Leon van Nierop profile summary
Full name: Leon van Nierop
Year of birth: 18th Feb 1953
Age: 66
Gender: Male
Nationality: South African
Occupation: Scriptwriter, film critic, director, presenter
Instagram: @leon.vannierop
Leon van Nierop biography
He was born in 1953 in Brakpan, Guaten, South Africa. His mother was a teacher at Kommando Primary School, where the scriptwriter attended. Brakpan is the place where he attended both primary and high school before going to Stellenbosch University in 1974, where he studied Bachelor of Arts in Languages and Drama. Leon van Nierop partner is not known since he has kept his personal life away from the limelight.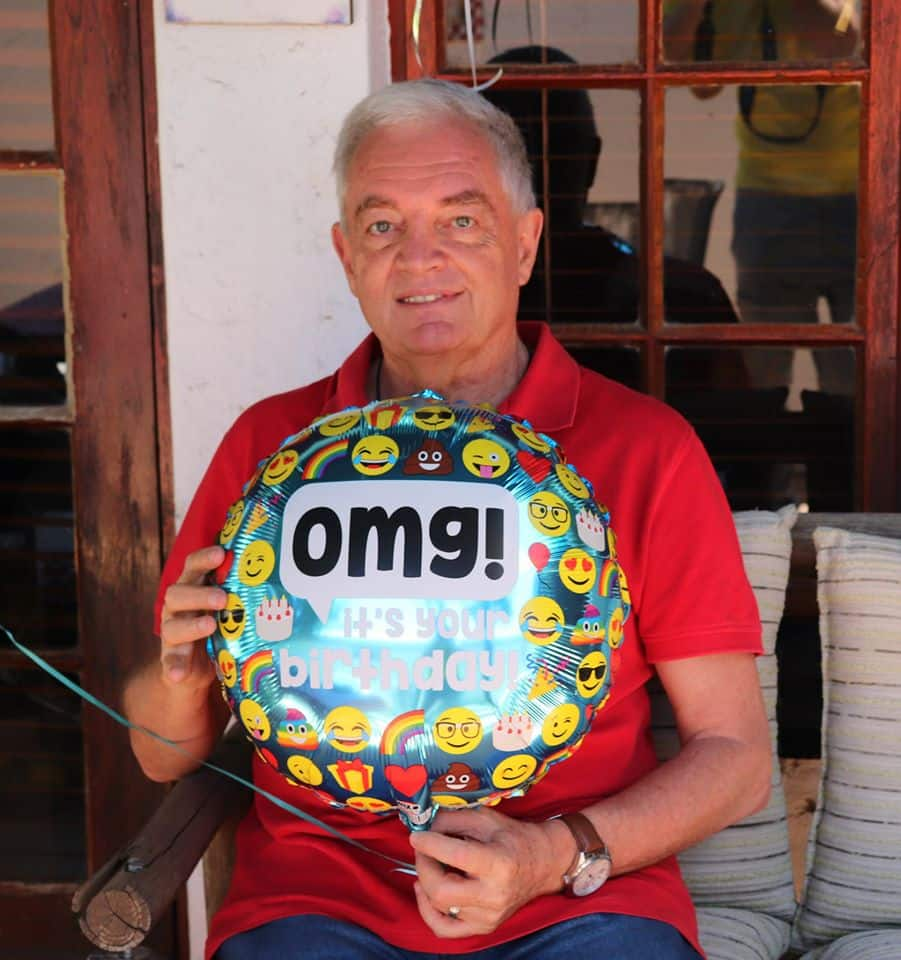 Leon van Nierop Career
The actor has made contributions in various sectors in the entertainment industry. His career started in 1975 at the South African Broadcasting Corporation (SABC), where he used to work as a director and announcer. He is known for his creativity in writing. He has written various TV and radio series such as:
Stralejakkers
Ratels
Ballade vir 'n Enkeling
Herberg vir 'n Vlugteling
Wolwedans in die Skemer
Die Huis in Hertestraaten
Glaskateel
Egoli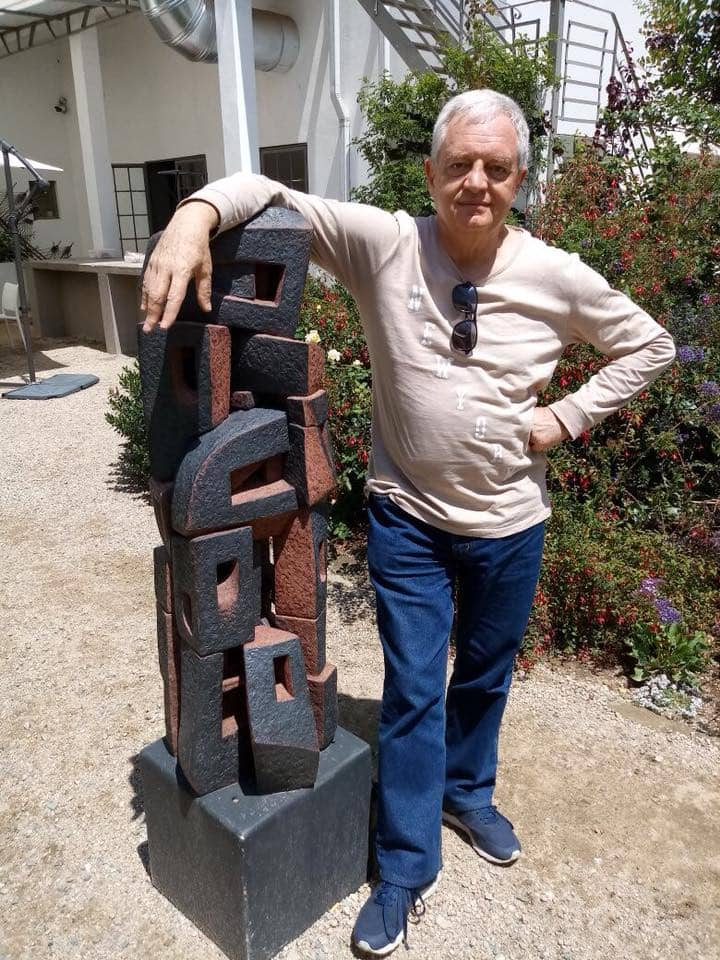 He has also reviewed numerous movies, including Joker, Leon van Nierop getroud, het van verlangekraal, among others. He writes for DEKAT magazine as a film critic where he reviews movies in the column for Leon at the Movies. The producer has been writing for DEKAT since it started in 1985. He writes for other publications in South Africa such as:
The Citizen
LIG
Rapport
Huisgenoot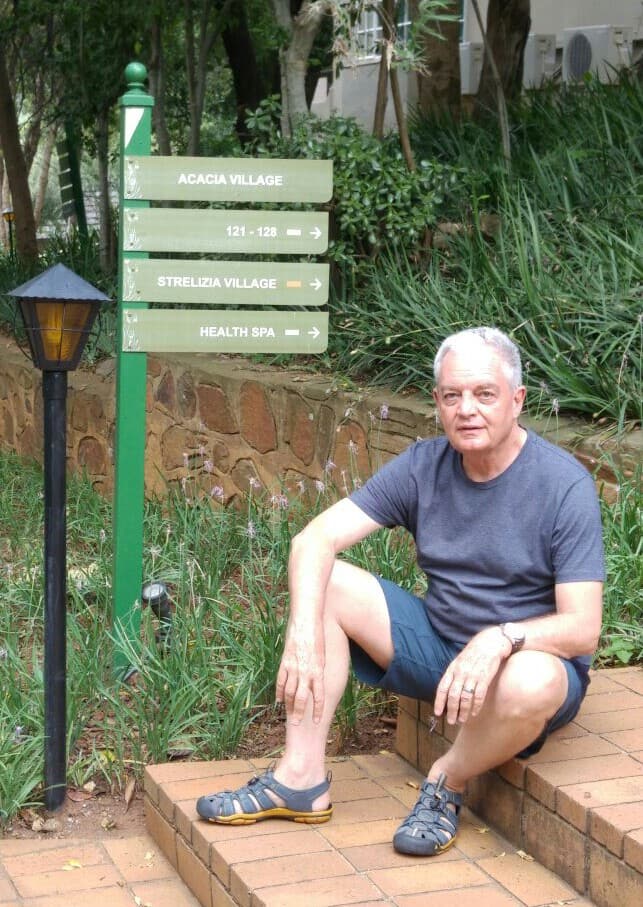 Books
For four years, he was the head of TUT film school located in Technikon Pretoria, where he taught upcoming filmmakers. He has also authored film analysis books including;
Movies Made Easy (van Schaiks publisher)
Seeing Sense
Leon is also a good judge. He is one of the juries that works for SAFTA in presenting Golden Horns to film talents in South Africa. He is usually appointed as a judge in many script competitions that happen locally.
Leon has written more than 20 novels, most of which are best-selling. Some of the titles he has authored are:
Toy Boy in Afrikaans or Katelknaap in English
Bloedsuier
Stralerjakkers
Ballade vir 'n enkeling
Plesierengel
Wolwedans in die skemer
Paradys
Vuurvreter
Piekfyn Afrikaans
Goelfabriek
Safari of Love
Silver Moon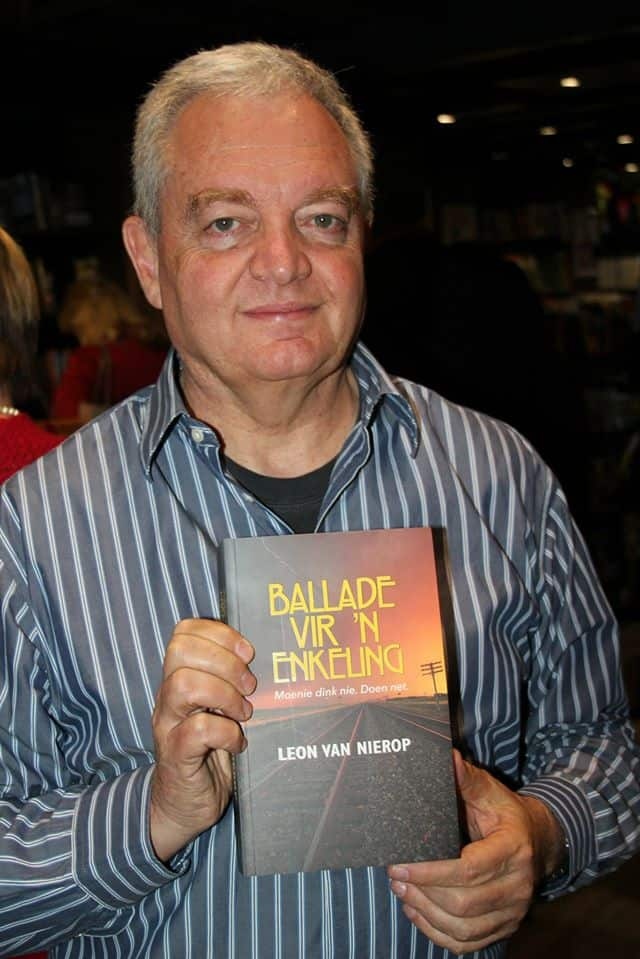 Acting career
The movie and television series reviewer is also a continuity presenter on SABC radio. He reads news for Radio Sonder Grense (RSG). Nierop has been working at the station as the main film critic for some time.
He is also a great actor and has featured in several movies and TV series. He was part of the cast for various movies and TV series like:
Arsenaal
Fanie Fourie's Lobola
Bakgat!tot die mag 3
Gideon Scheepers
Ballade vir 'n Enkeling
Trompie en die Boksombende, among others.
Apart from acting, writing scripts, being a judge, and being a film critic, Leon is also a director. Skoolplaasstoriesgedoen is one of the films he has directed.
READ ALSO: Paxton Fielies (Paxton idols) age, parents, siblings, education, songs, record label, car, profile and Instagram
Leon van Nierop Awards
Enter headline
Twilight Life Time Achievement Award in 1999
Caxton Award for best writer of the year (2009 and 2011)
ATKVeertjie for best radio director (2011)
ATKV- MediaVeertjie for best program series in the Afrikaans film (2011)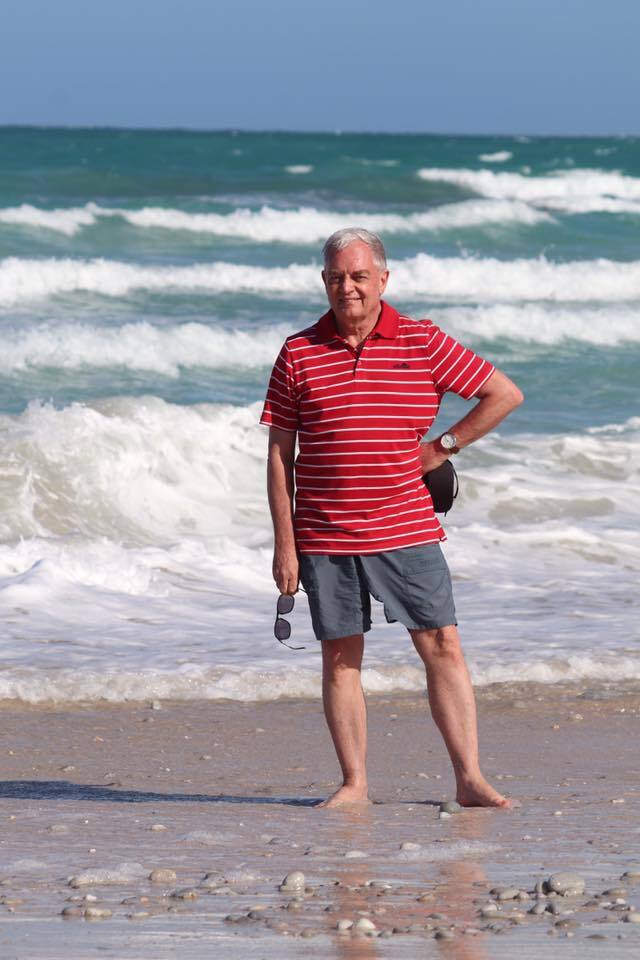 READ ALSO: Nay Maps biography, girlfriend, age, pictures and girlfriend 2019 - 2020
Leon van Nierop continues to make valuable contributions to the South African film industry. He is an icon that everyone eyeing a career in the movie and media should emulate.
READ ALSO: Eunice Skeem Saam age, pregnancy, TV shows and stunning Instagram photos