If you watch the television for entertainment and information, you will find Married Again 2 Teasers worth watching. It is one of the best Indian soap operas airing with every element of an excellent entertainment tool. The creativity of the directors and perfect script interpretation by each member of the Married Again cast make it exceptional and alive to viewers. Since it first aired on the 20th of February, 2012, it has continued to amass more viewership every day.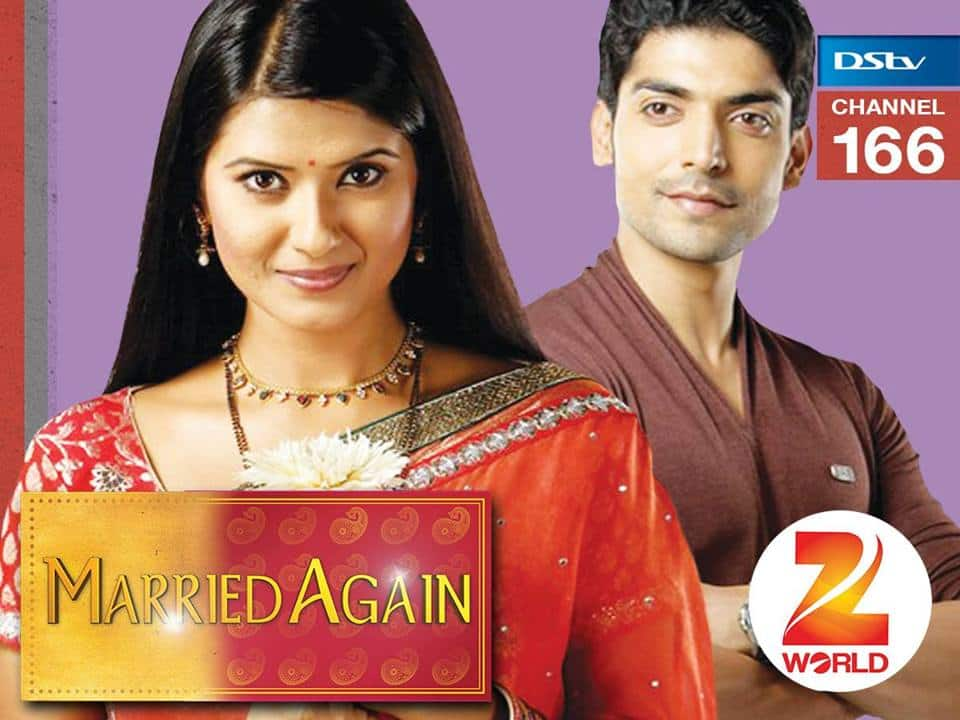 The Married Again series on Zee world is set in Bhopal, India, with the lead characters as Yash and Aarti. The television drama series has its setting around two lovers, Raj and Divya, who were ten years apart from each other due to circumstances beyond their control but later on got ready to marry. Stories of a controversial love affair among different couples have never been told like the ones displayed by Married Again actors. Each episode of Married Again series is unique and should not be skipped.
Married Again January 2020 teasers
Episode 42 – Wednesday, 1st of January, 2019
Sarita is set for her wedding ceremony as she has signed the divorce papers with Raj. Rohan has abducted Sheela.
READ ALSO: Bittersoet 2 Teasers - January 2020 (Your Fav soapie is back!)
Episode 43 – Thursday, 2nd of January, 2019
Sarita shares many areas of disagreement with her husband Vikrant, but they make an effort to convince everyone close to them that they live happily. Vandana begins her malevolent ways towards Sarita.
Episode 44 – Friday, 3rd of January, 2019
Raj chooses to get married to Divya as a replacement for Sarita.
Episode 45 – Saturday, 4th of January, 2019
Abi is in a serious problem, and Vikrant blames Sarita for the situation.
Episode 46 – Sunday, 5th of January, 2019
Vikrant is trying to hide the fact that he is in love with Sarita. The entire family moves on a business trip to Mumbai while Abi makes a great effort to bring to his parents' knowledge the love they have for each other.
Episode 47 – Monday, 6th of January, 2019
Vandana's mind games are having a great effect on Raj. Then, he travels to Mumbai and diverts Abi's efforts to get his parents more intimate.
Episode 48 – Tuesday, 7th of January, 2019
Sheela suffers from depression because of the experience she had, and this gets her father anxious about her future, but her mother has the intention of getting her married.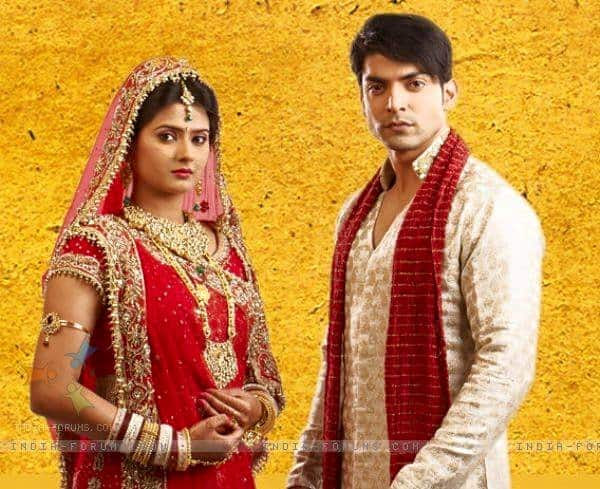 Episode 49 – Wednesday, 8th of January, 2019
Vikrant is bothered about Sarita being jammed in the lift but eventually sees her in the elevator with Raj.
Episode 50 – Thursday, 9th of January, 2019
Sarita and Vikrant win the musical chairs that the couples are playing at the hotel, and to prove to Raj that she is over him, she kisses Vikrant.
Episode 51 – Friday, 10th of January, 2019
Sarita reveals the truth about Raj to Divya.
Episode 52 – Saturday, 11th of January, 2019
Raj and Sarita are planning to run away.
Episode 53 – Sunday, 12th of January, 2019
Sohanlal suffers from a stroke while Divya and Sarita try to change Raj's mind about eloping with Sarita using his dad's sickness.
Episode 54 – Monday, 13th of January, 2019
Raj and Sarita have set everything in motion for their elopement.
Episode 55 – Tuesday, 14th of January, 2019
Sarita and Vikrant are becoming more intimate, and the connection between Abi's parents is getting him very excited.
Episode 56 – Wednesday, 15th of January, 2019
Raj and Divya have called it quits with getting married, and Vikrant sees it as questionable.
READ ALSO: Thabang Makwetla age, wife, education, qualifications, party, previous office, restaurant, speech, house and contact details
Episode 57 – Thursday, 16th of January, 2019
Raj carts away with all the essential things from his parent's home, including the house documents. Unfortunately, everyone is oblivious to his plans.
Episode 58 – Friday, 17th of January, 2019
Kamla could not hide her emotions as she discovers that the safe has been emptied of everything in it. Raj, being aware of the truth, deceitfully feigns panic and false intention to assist.
Episode 59 – Saturday, 18th of January, 2019
Vikrant and Abi go to town to get Sarita some presents, but their joy is cut short as Vikrant sees visa application forms in her closet.
Episode 60 – Sunday, 19th of January, 2019
Raj needs to get his parents to sign the documents to sell the house, but Sarita and Divya discover a means to alter his plans.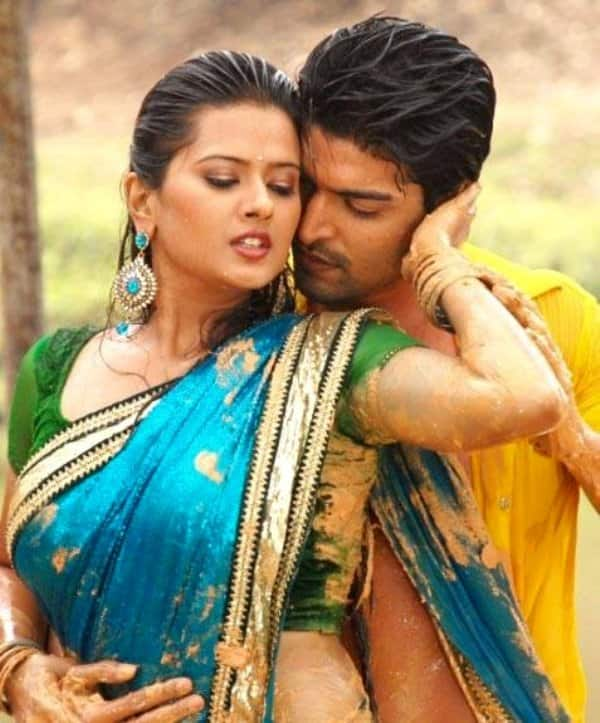 Episode 61 – Monday, 20th of January, 2019
Divya gets married to Raj, his first love, after ten years of not being together.
Episode 62 - Tuesday, 21st of January, 2019
Sarita conveys to Vikrant her love for him, but it is difficult for him to stop being too careful.
Episode 63 – Wednesday, 22nd of January, 2019
The evening of merriment is disrupted by another tragedy of someone's death in the family.
Episode 64 – Thursday, 23rd of January, 2019
Investigations have already begun, and Sarita is the prime suspect, as all the evidence suggests.
Episode 65 – Friday, 24th of January, 2019
Vikrant enters the witness box and surprises everyone.
Episode 66 – Saturday, 25th of January, 2019
Vikrant assists Sarita in escaping from the police, and now, the two of them are on the run from the police.
Episode 67 – Sunday, 26th of January, 2019
Divya and Raj redeem the situation as Vikrant discovers that his house is not the best place for refuge.
Episode 68 – Monday, 27th of January, 2019
Rohana is planning a covert wedding with Sheela.
Episode 69 – Tuesday, 28th of January, 2019
It appears that Rohan has changed, and he informs Vikrant and Raj on his suspicion of his mother being behind the death of his wife. He assists to establish Sarita's innocence.
Episode 70 – Wednesday, 29th of January, 2019
Abi's toy possesses all the proof that will reveal the person who put the diamond in Kajri's food.
Episode 71 – Thursday, 30th of January, 2019
Final Episode!
The actual perpetrator of the crime makes a timely confession before Sarita gets the final verdict.
Each episode of Married Again 2 Teasers, no doubt, keeps getting more exciting and entertaining. What you have read so far is the tip of the iceberg on what to expect from these new episodes, which you sure do not want to miss. To get the best of it all, join other fans of this exciting drama series from Mondays to Friday at 20:00 on Zee Tv as they air.
READ ALSO: Benjamin Dube age, children, wife, songs, albums and Instagram