As a fan of soap operas, any show that will leave you with a craving for more episodes like The River 1 Teasers is worth watching. The River television drama series has a lot of twists and is full of suspense, which will leave you eager to know what the end of the whole story looks like. Therefore, if you desire to have a glimpse of what the show holds for you this month, these highlights of The River 1 Magic Teasers are worth reading.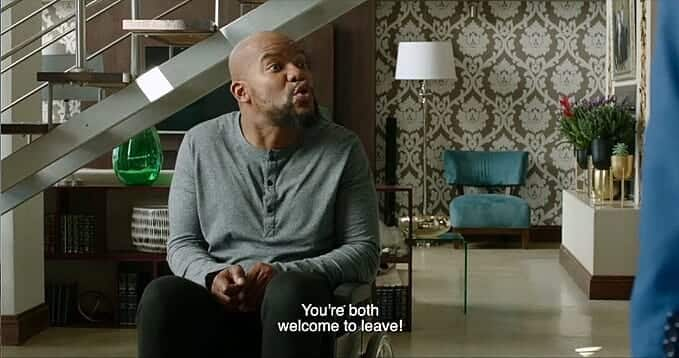 Set in South Africa, The River teasers centre on Lindiwe Dlamini-Dikana, the owner of Khanyisa Diamonds mine, who is merciless and can do anything to protect her family and also maintain her free-of-care lifestyle. She is married to the Police Commissioner Zweli Dikana and has two children, Andile and Mbali Dikana. While trying to protect her business, unfortunately, the desperate Lindiwe killed people but how to get away with the treacherous act is worth finding out from these teasers.
The River 1 Teasers January 2020
Episode 48 - Wednesday, 1st of January, 2019
Do you think Andile is likely to marry pretty soon? Find out from today's teaser. Cobra and Percy suddenly enter Goliath's shack, and Malefu gets an enigmatic call.
READ ALSO: The River 1 Teasers: December 2019 on Mzansi Magic
Episode 49 - Thursday, 2nd of January, 2019
Tumi is entangled in Cobra's unending lies. Lindiwe makes Faith a puppet, and there is new rogue scouting for diamonds.
Episode 50 - Friday, 3rd of January, 2019
Andile's life takes a left turn, leaving him devastated. Tumi's plan goes south, and Cobra is on the receiving end of the pressure to come through.
Episode 5 - Monday, 6th of January, 2019
Lindiwe takes it upon himself to see that Faith's and Andile's wedding turns out fine. Njabulo gets new admirers in persons of Mbali and Lindiwe, and Dimpho's fate is left hanging in Cobra's hands.
Episode 52 - Tuesday, 7th of January, 2019
The Mokoenas are left to mourn after a lethal shooting. Lindiwe depends on Andile's marriage to Faith while Andile and Njabulo realise that they harbour the same feelings towards each other.
Episode 53 - Wednesday, 8th of January, 2019
The heat intensifies for Lindiwe as Minister Sibiya gets serious. For the first time in the presence of law enforcement agencies, Dimpho breaks the law.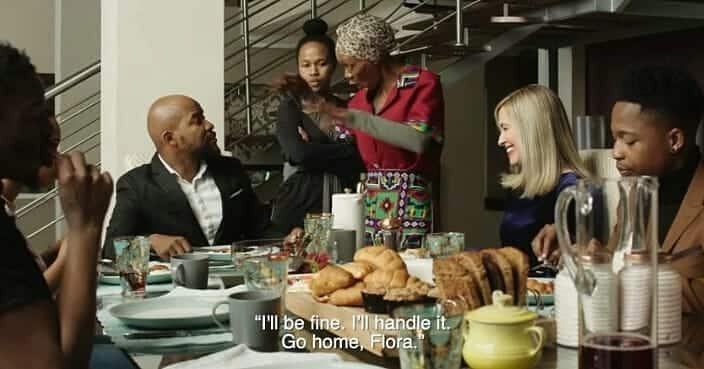 Episode 54 - Thursday, 9th of January, 2019
Detective Tshabalala interrogates Cobra over a gun that was discovered on a crime scene. Dikana's uncles are in town for the lobola negotiations, and Andile is not finding it funny.
Episode 55 - Friday, 10th of January, 2019
Lindiwe's family receives shocking news from Njabulo, and Malefu can not fill the gaps as she now finds it challenging recalling her life events.
Episode 56 - Monday, 13th of January, 2019
Malefu proves that she really can not remember things. Andile suffers as a result of his backstabbing, and Lindiwe is hot and concerned about Njabulo.
Episode 57 - Tuesday, 14th of January, 2019
Malefu's condition is getting out of hand, but Cobra is soft-pedalling it and tries to contain it to avoid the news getting out. Andile takes action that she may live to regret.
READ ALSO: Bittersoet 2 Teasers - January 2020 (Your Fav soapie is back!)
Episode 58 - Wednesday, 15th of January, 2019
Malefu breaks away from what she believes. The relationship of Andile and Faith is hanging on a fragile thread.
Episode 59 - Thursday, 16th of January, 2019
Faith intends to hire a private investigator to work on Andile.
Episode 60 - Friday, 17th of January, 2019
Beauty has weird means to heal Malefu, and Lindiwe sends Zolani to spy on Andile.
Episode 61- Monday, 20th of January, 2019
Minister Sibiya orders Khanyisa Diamonds to be shut down, and Malefu has some heartbreaking information for Tumi.
Episode 62 - Tuesday, 21st of January, 2019
Andile and Njabulo resolve to do something together, and Cobra and Tumi are overcome with worry and grief after the disappearance of Malefu.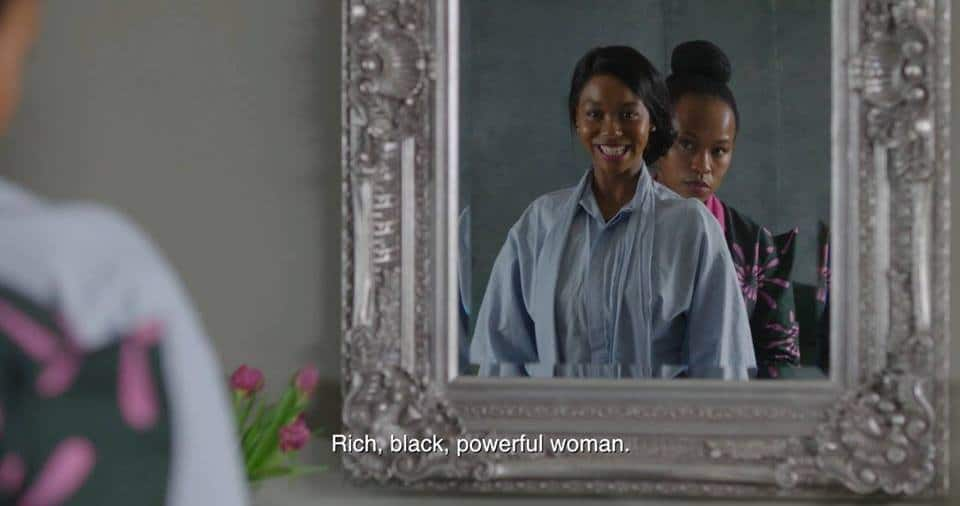 Episode 63 - Wednesday, 22nd of January, 2019
Andile is heartbroken and grieving, but he makes an effort to get himself together, thus leaving everyone with their thoughts. Tumi and Cobra make haste to save that one person they love the most.
Episode 64 - Thursday, 23rd of January, 2019
Andile determines the outcome of the wedding, and Malefu is fully convinced that she has left her troubles behind her. Cobra and Paulina ignite their passionate flame for each other.
Episode 65 - Friday, 24th of January, 2019
The wedding of the year is here, but terror hits the Dlamini mansion.
Episode 66 - Monday, 27th of January, 2019
Mbali's revelation puts the family at war with one another. Meanwhile, the two lovers of Lindani somehow end up in the same room.
Episode 67 - Tuesday, 28th of January, 2019
Will Tumi muster enough courage to walk up to Lindani? Faith is left in the dark as no one is prepared to tell her the truth about the sexuality of her man.
Episode 68 - Wednesday, 29th of January, 2019
Lindiwe is shown mercy from a source unknown to him. Tumi and Lindani are finally together, but he has to put up with Khabonina.
Episode 69 - Thursday, 30th of January, 2019
Lindiwe recognises God as the last hope for saving Andile. Khabzela biases Tumi's mind regarding Lindani, and the hospital bears bad news via Andile.
Episode 70 - Friday, 31st of January, 2019
Amidst the grief, Lindiwe and Zweli must decide the fate of Andile's fate while Tumi does not allow her brother to determine hers and Lindani's fate.
Apart from the exciting things that you know about The River 1 Teasers so far, there are lots of other juicy scenes that you will instantly fall in love with as you watch the drama series. Therefore, as each episode is broadcasted every weeknight at 19:00 on 1Magic, make sure to join the rest of the drama series fans.
READ ALSO: Scandal! Teasers: January 2020