Isibaya Teasers: January 2020
This new year is starting with lots of exciting scenes on your favourite Isibaya teasers, which you cannot afford to miss at all. The thrilling drama will leave your adrenaline spiking throughout the show as the cast members have honored their acting skills to deliver the best of their capacities. Every minute spent watching this ecstatic television show can never be a waste of time as there are lots of things that you will learn and also entertain yourself with Isibaya teasers this month.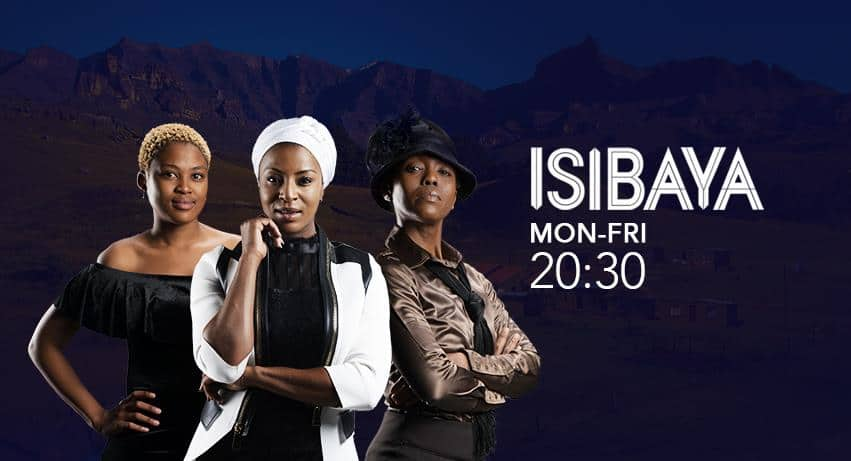 Compared with what you watched in the previous years, the teasers of Isibaya drama series go beyond viewers' expectations. If you are considering what to end your day with, the drama and humour that the series offers will ensure that your day ends on a good note. You can read through the highlights of Isibaya teasers below to discover the fantastic stuff that the show has for every viewer.
Isibaya teasers January 2020
Episode 213 - Wednesday, 1st of January, 2020
Judas makes a surprising offer to Fenyang while Qaphela makes an effort to ensure that peace reigns. Khanyi and Samson form an alliance with Jamludi, and the New Year plans of S'Khaleni go wrong.
READ ALSO: Bittersoet 2 Teasers - January 2020 (Your Fav soapie is back!)
Episode 214 - Thursday, 2nd of January, 2020
The battle for the council ends up in a dramatic confrontation, and S'khaleni is caught and left to face the consequences of everything he had done wrong. Also, Feyang and Judas play a very disastrous game.
Episode 215 - Friday, 3rd of January, 2020
Saddam and Judas track down a traitor, and in trying to resolve the conflict that the council faces, Samson suggests an alternative approach to Khanyi. Then, Judas instructs Saddam to take care of the business.
Episode 216 - Monday, 6th of January, 2020
As soon as Ntwenhle invites Jabu for lunch, the sparks begin to fly, and the chances of Thokozani doing well increase, considering the results of the matric, which makes her crack under pressure. At the same time, Vava Voom is worried and fearful based on the thought that something could have befallen Saddam.
Episode 217 - Tuesday, 7th of January, 2020
The matric results are out, and it is an extremely irritating day for the Zungu family and Thokozani. At the same time, Judas assigns Qaphela to help out in locating Saddam. Jabu receives some unexpected support after pitching to the council as soon as Ntwenhle gate-crashes the council meeting that was already heated.
Episode 218 - Wednesday, 8th of January, 2020
The New Year's recklessness of S'Khaleni returns to bite him in the January bank balance, and Bongani hands over the exact ammunition that Khanyi has been looking for. Then, Mpiyakhe is about to close the jaws of the trap on Judas.
Episode 219 - Thursday, 9th of January, 2020
Lillian begins to believe that Saddam has left her for another woman since his whereabouts are still unknown while the way Ntwenhle saves the day impresses Jabu, and he shows gratitude for it.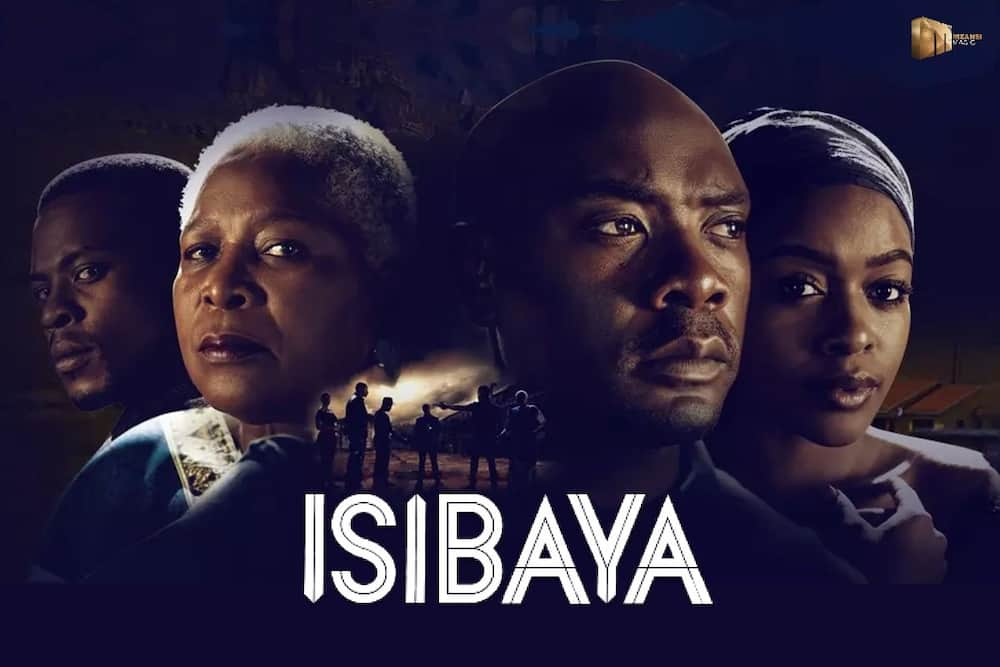 Episode 220 - Friday, 10th of January, 2020
Lillian eventually discovers the truth about Saddam, and the attempts that Khanyi makes to discredit Siphokazi ends up disgracing her after an angry Duma discovers the atrocities that she had done.
Episode 221 - Monday, 13th of January, 2020
Judas finds out that he is now a man without allies, and Ntwenhle announces an unexpected trip. Duma gives Khanyi the last chance of determining her future on the council.
READ ALSO: Isibaya cast: A-Z exhaustive list with pictures 2020
Episode 222 - Tuesday, 14th of January, 2020
The Zungus get a new person who would assist them, and Ntwenhle confesses that her being in Johannesburg is not for business purposes alone but also to catch some fun.
Episode 223 - Wednesday, 15th of January, 2020
The new Protea helper, Nolwandle, eventually meets the ferocious man whose stories she has heard countless times, and Beauty is not willing to let her husband go just like that without a fight.
Episode 224 - Thursday, 16th of January, 2020
Ntwenhle and Jabu enjoy themselves in Jo'burg at the expense of the cloud of storms that is already gathering momentum in Bhubesini. Also, Nolwandle discovers that she is attracted to a man in Protea and at the same time fighting with another.
Episode 225 - Friday, 17th of January, 2020
The dramatic plan that Beauty has to get her husband freed is launched eventually while her family discovers that they have been betrayed. An unexpected visitor waits to confront Ntwenhle and Jabu over their activities in Johannesburg.
Episode 226 - Monday, 20th of January, 2020
Judas and Beauty attempt their escape daringly and dramatically, and Mandla confronts Ntwenhle and Jabu. Also, Nolwandle can sense better days ahead with Shadrack.
Episode 227 - Tuesday, 21st of January, 2020
Blade and Fezile are on the trail of Beauty and Judas, while Ntwenhle and Jabu need to manage a quick-tempered Mandla in the process of keeping their composure while trying to keep the business running. Nolwandle is in trouble with Sibongile.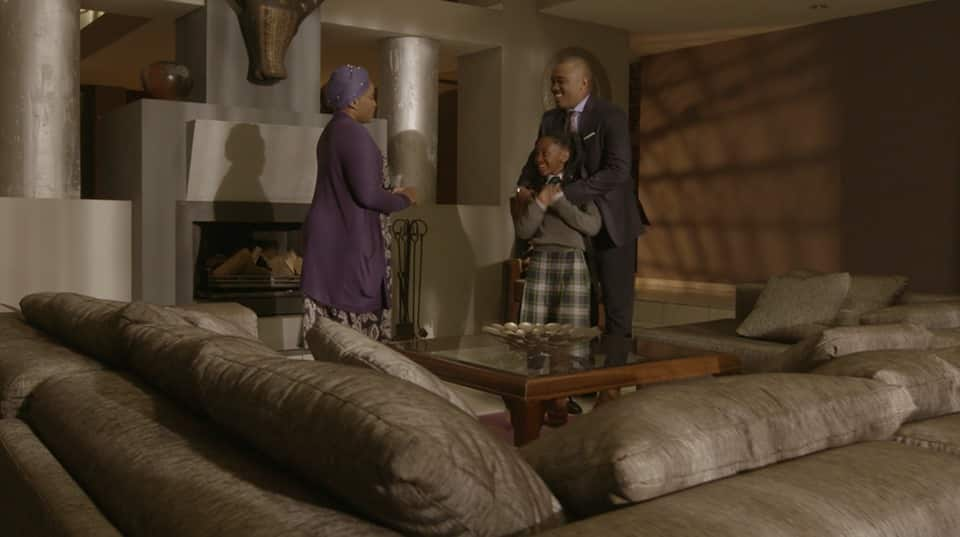 Episode 228 - Wednesday, 22nd of January, 2020
Nolwandle is afraid that they might fire her, and Mandla cautions Ntwenhle on the impending dangers attached to trusting a Zungu.
READ ALSO: The River 1 Teasers - January 2020 (on Mzansi Magic)
Episode 229 - Thursday, 23rd of January, 2020
Judas and Beauty find themselves in an uncomfortably long way from Johannesburg, and Dabula requests to have a meeting with Ntwenhle to get answers over the new behaviour that she is putting up. At the same time, Nolwandle plans to have a romantic surprise for Shadrack.
Episode 230 - Friday, 24th of January, 2020
Shadrack has a challenge with deciding on how to handle the romantic advances proposed to her. As Judas and Beauty make an effort to get the best of their new 'home', Fezile and Blade remain on their trail.
Episode 231 - Monday, 27th of January, 2020
Ntwenhle and Jabu struggle to keep what they did a secret, and Phumelele comes back to have a celebration party with her daughter over her first day at University.
Episode 232 - Tuesday, 28th of January, 2020
After Phumelele's latest argument with Mpiyakhe, the announcement she made on her next line of action shocks everyone. The unconditional support that Ntandane offers Nkosazana in her attempts to make the team surprises her.
Episode 233 - Wednesday, 29th of January, 2020
Because Sibalukhulu refuses to be a part of the peacemaking attempts of Phumelele, Qondi comes on board to assist. Nkosazana struggles to make the grade again to be a part of the team that will help to achieve her dream of winning her Olympic glory.
Episode 234 - Thursday, 30th of January, 2020
Sibalukhulu arranges on how Mpiyakhe and Phumelele would meet and ensure that peace returns to the family. After Ntwenhle meets with Dabula, she makes every effort to ensure that there is a distance between herself and Jabu.
Episode 235 - Friday, 31st of January, 2020
Phumelele formally apologises to the Zungu family, but, unfortunately, her apology attracts unexpected conditions in the process. Nkosazana tries for the last time to swim a qualifying time after she was encouraged by Ntandane.
Having read through the highlights of Isibaya teasers, can you now see that missing any of the episodes is like throwing a treasure into the sea? If you want to end every day this month on a good note, join other fans across the country and watch the television series from Mondays to Fridays on Mzansi Magic at 20:30.
READ ALSO: 7de Laan Teasers - January 2020
Source: Briefly News