If you are one of the many Generations: The Legacy fans like we are, then you cannot afford to miss any of the upcoming episodes. This year, the top-notch actors have many thrilling scenes to unfold for us! Generations: The Legacy Teasers will help keep you updated on what will happen in each upcoming episode and will leave you yearning for more!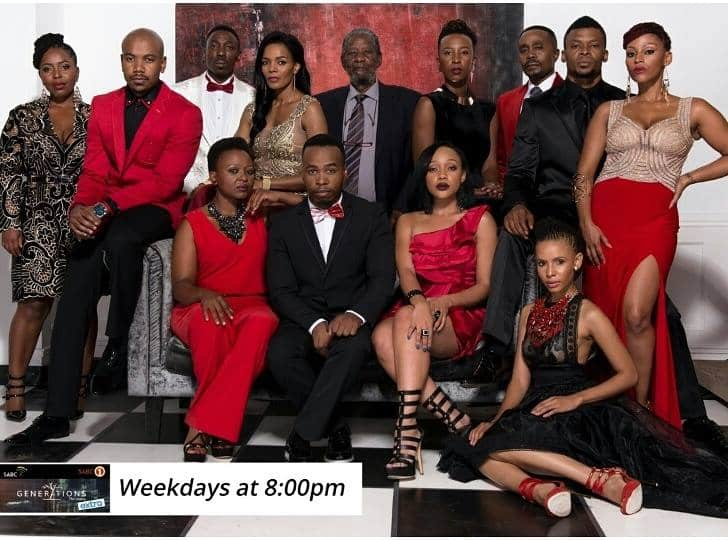 You can be sure of watching some of the most exciting scenes of all time from the Generations: The Legacy cast. If you did not know, the Legacy is aired on SABC1 on Mondays to Fridays at 20h00.
List of Generations: The Legacy Teasers February 2020
Below are the Generations: The Legacy February 2020 teasers episodes that you need to read to get a clear glimpse of what to expect!
Episode 51 (1351) - Monday, 3rd of February, 2020
Mpho is not a lucky man as he is caught pants down! Fikile comes to terms with that she has to put her act together to keep her guy while Zitha's lies catch up with her.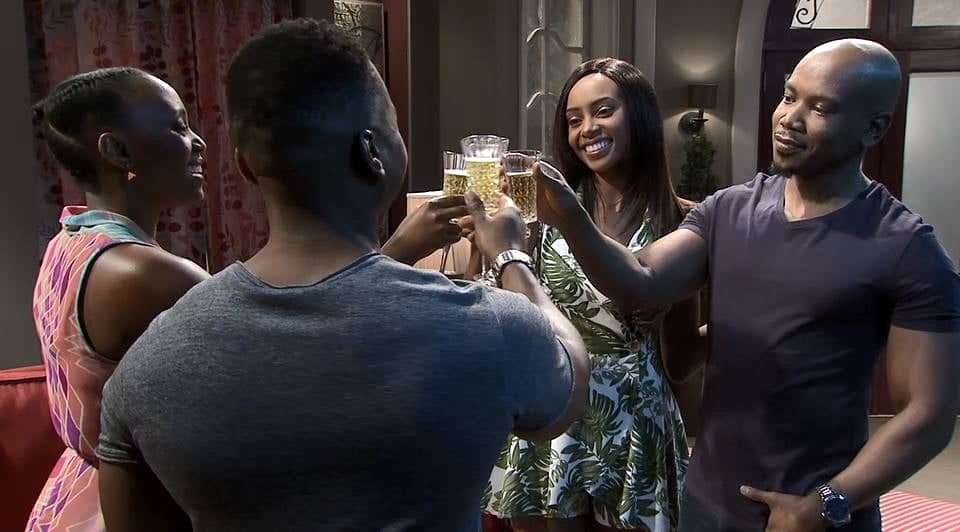 Episode 52 (1352) – Tuesday, 4th of February, 2020
Luke finally puts his foot in it with Jozi's most feared criminal. Crazy J receives a bunch of good news. Mazwi shares his piece of mind with Kabisi; despite this, will the elder take heed?
Episode 53 (1353) – Wednesday, 5th of February, 2020
Gadaffi's gesture spills the beans about who makes his love light up. Kgosi fails to fight back the charms from his boss' woman. Jack is not amused with the act of someone else trying to control him.
Episode 54 (1354) – Thursday, 6th of February, 2020
Will it be too late when Zondiwe's warning reaches Tshidi? Palesa hopes that her mother will stop causing her any more problems. Sphe's revelation to her friend leaves her worried.
Episode 55 (1355) – Friday, 7th of February, 2020
Fikile eavesdrops information that leaves her mind in a racing state. Tau comes to the realization that you will definitely get bitten if you kick a dog while it's down. The findings from Mr. Ndlovu's hypnotherapy raise red flags.
Episode 56 (1356) – Monday, 10th of February, 2020
Kabisi takes advantage of a situation to benefit himself. Jack has himself tested in a bid to seek answers. The Pharmacist makes it clear on who everything depends.
Episode 57 (1357) – Tuesday, 11th of February, 2020
Palesa receives a disturbing phone call from her sister. Zitha is left with no choice but to play the only card she has left. Lesedi does something out of the norm to avoid losing her baby.
Episode 58 (1358) – Wednesday, 12th of February, 2020
Crazy J discovers something startling waking up. Will it be possible for a sham doctor with a drug addiction problem to sell the lie and not raise suspicion? Fikile comes to the realization that the truth hurts.
Episode 59 (1359) – Thursday, 13th of February, 2020
Abeo shows up beaten up and bloodied, something that shocks Jack. Palesa sees something while at Mocha Mamas that causes her to take action. The Pharmacist enjoys every minute of the dangerous game that he seems not to get enough.
Episode 60 (1360) – Friday, 14th of February, 2020
A bouquet of black roses is delivered at the Mabaso residence. Kabisi's nasty behavior does not work in his favor. Zitha proves that she is wiser and wittier than before.
Episode 61 (1361) – Monday, 17th of February, 2020
The Captain gives feedback on the information gathered so far. Mpho perceives a loud scream and jets out to find out what is going on. Tau gets tangled up in a heated argument.
Episode 62 (1362) – Tuesday, 18th of February, 2020
Lucy realizes that she had not gotten rid of her sister-in-law. Thembeka is in disbelief after finding out why Palesa wanted to meet with her. Ayanda gets home and is not comfortable with what she finds.
Episode 63 (1363) – Wednesday, 19th of February, 2020
Nkaba makes up his mind that he will be the lucky lad to break the new girl in. Jack comes to terms with the fact that he is being followed. Is Cosmo's good fortune about to change?
Episode 64 (1364) – Thursday, 20th of February, 2020
Nontle overhears something that leaves her worrying. Crazy J and Hlubi make up their minds to come to the rescue of their client by interfering with his plans. Sphe is traumatized when Zitha discovers something in her car.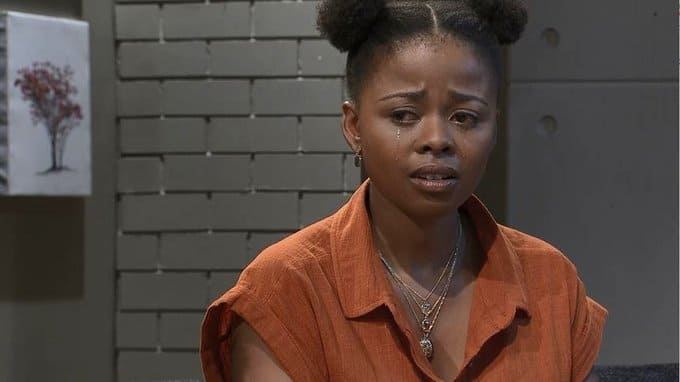 Episode 65 (1365) – Friday, 21st of February, 2020
Palesa's creepy behavior leaves the boys suspicious. The Captain is in Gadaffi's penthouse and finds something quite interesting. Ayanda jumps to the wrong conclusion after walking in at the wrong moment.
Episode 66 (1366) – Monday, 24th of February, 2020
Cosmo's pride hinders him from admitting he needs help. Jack is confident that he is aware of who the stalker is. Boipelo pushes Lucy's buttons without much effort.
READ ALSO: 7de Laan Teasers - January 2020
Episode 67 (1367) – Tuesday, 25th of February, 2020
Tau makes a promise that his relationship will not have any more secrets. After pushing quite hard, Fikile gets more than what she bargained for.
Episode 68 (1368) – Wednesday, 26th of February, 2020
Things go to the next level. Palesa is astonished by what Gadaffi wants her to engage in. Crazy J fears for the worst once the second Vumba photo shoot gets underway.
Episode 69 (1369) – Thursday, 27th of February 2020
Lucy gives her friend a piece of her mind that she is playing with fire which may not end well. The Pharmacist confesses to Zitha in terrifying things. Boipelo starts to see Cosmo in a totally different way.
Episode 70 (1370) – Friday, 28th of February, 2020
Fikile has a zeal to find out the truth despite what it will cost. Mpho has more suspicions on what his housemate is up to.
READ ALSO: Muvhango Teasers: January 2020
Indeed, the Generations: The Legacy Teasers will ensure that you are updated on your favorite TV series and instill suspense before you get to watch Generations: The Legacy episodes. This is something that definitely will have you looking forward to each episode, and you cannot afford to miss any of the episodes.
READ ALSO: Married Again 2 Teasers - January 2020