Are these Rhythm city actors' cars?
The entertainment industry is believed to have a dime, and as a result, most people have trusted their gut in investing in it. Some of the renown celebrities in the South African industry seem to be living their best lives because of how much they make. Do you think these Rhythm city actors cars could be used as a measure of their success in the industry?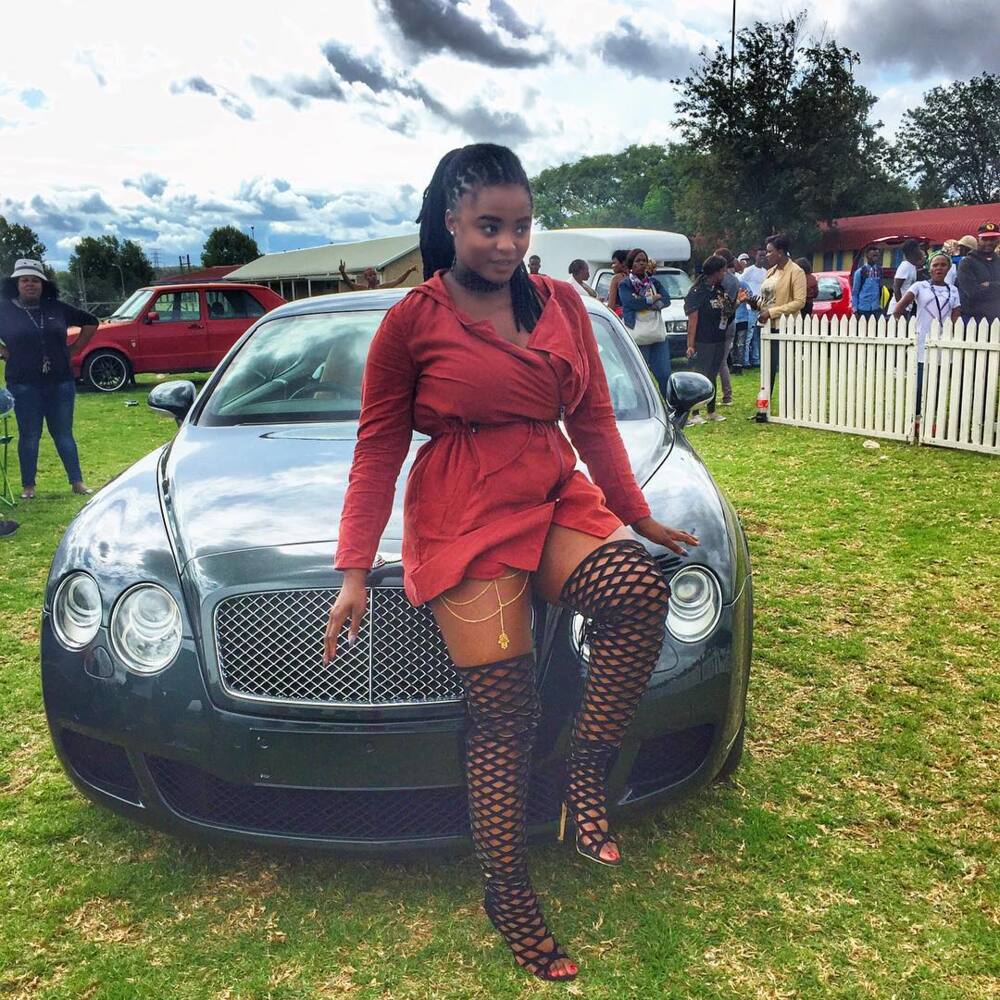 Would you want to be more knowledgeable about the vehicles that some of your favourite local actors drive? How about checking out these Rhythm city actors' cars. You will be shocked at how much the industry has paid them off.
Rhythm city actors' cars
These are some of the vehicles that some of the Rhythm City cast have posted on their social media accounts. Some of them have confirmed to own them while some have hinted to.
1. Itumeleng Bokaba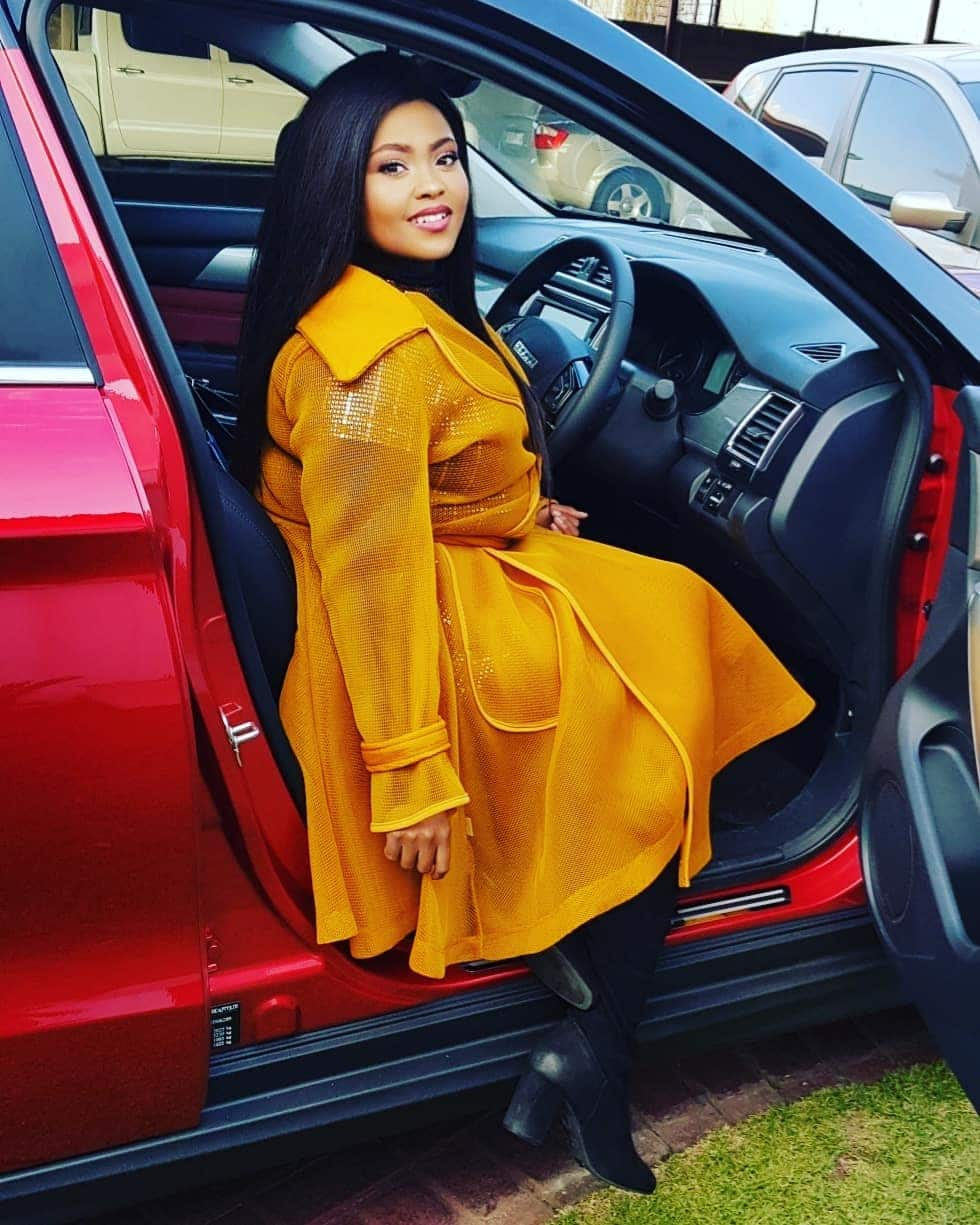 Itumeleng Bokaba, known to many as Mampho in Rhythm City, is an iconic actress who takes pride in her expertise in acting. In the show, she pulls the role of a controversial sixteen-year-old who pulls several controversial stunts as she has an affair with a sugar daddy.
Besides acting, she also has a flouring career as a radio presenter. That probably explains her flashy lifestyle as she recently gifted herself a new ride. In case you missed out on the hyped moment, you ought to check up the pictures of her latest ride. You will be wowed by how classy the car looks.
READ ALSO: 5 Colourful snaps from Itumeleng Bokaba's groovy baby shower
Itumeleng Bokaba car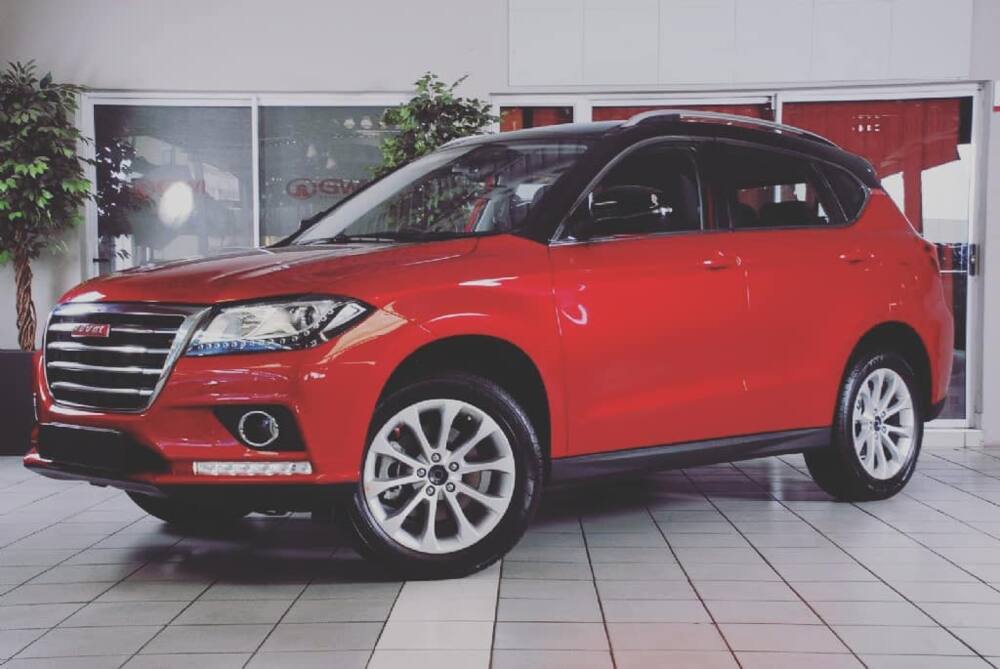 On 22nd June 2019, Itumeleng Bokaba gifted herself this gorgeous red Haval.
2. Amo Chidi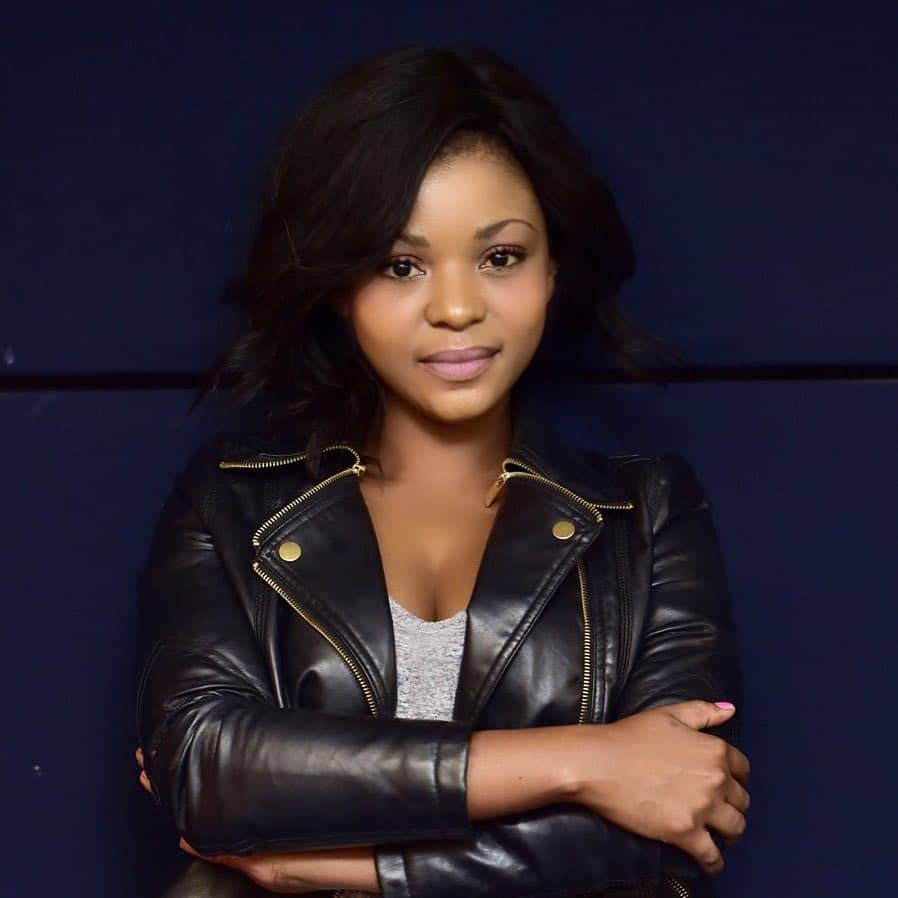 Amo Chidi is another talented actress in Rhythm City. She is famous for her role as Reneilwe in the show. She is a close friend of Mampho, and the decisions that they make are the highlight of the show.
Besides acting, Amo Chidi has also ventured into the media industry and works as a presenter.
Amo Chidi car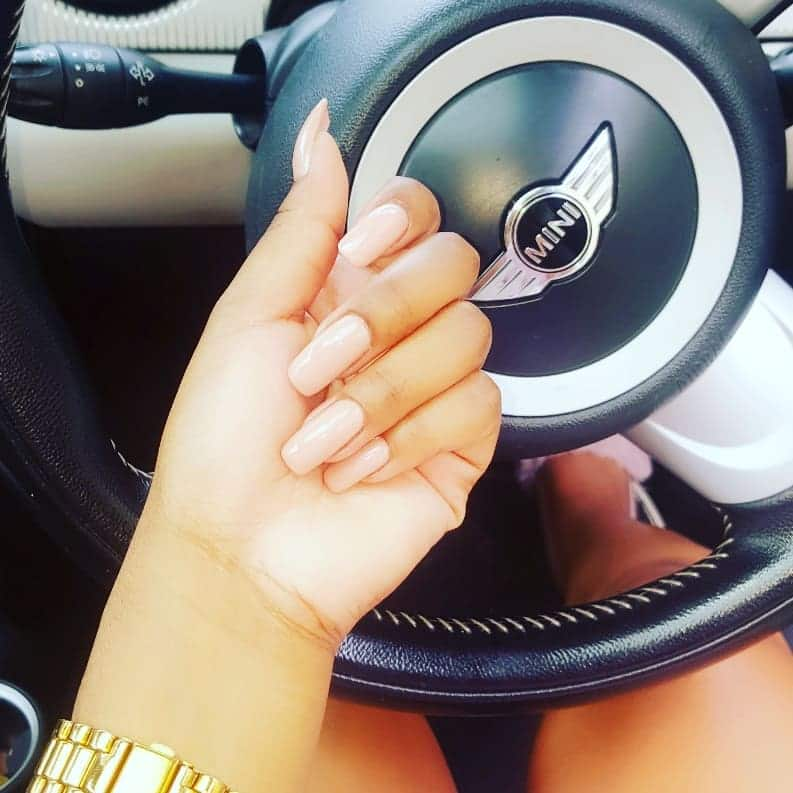 What do you think about this ride? Does Amo own a Mini?
3. Mduduzi Mabaso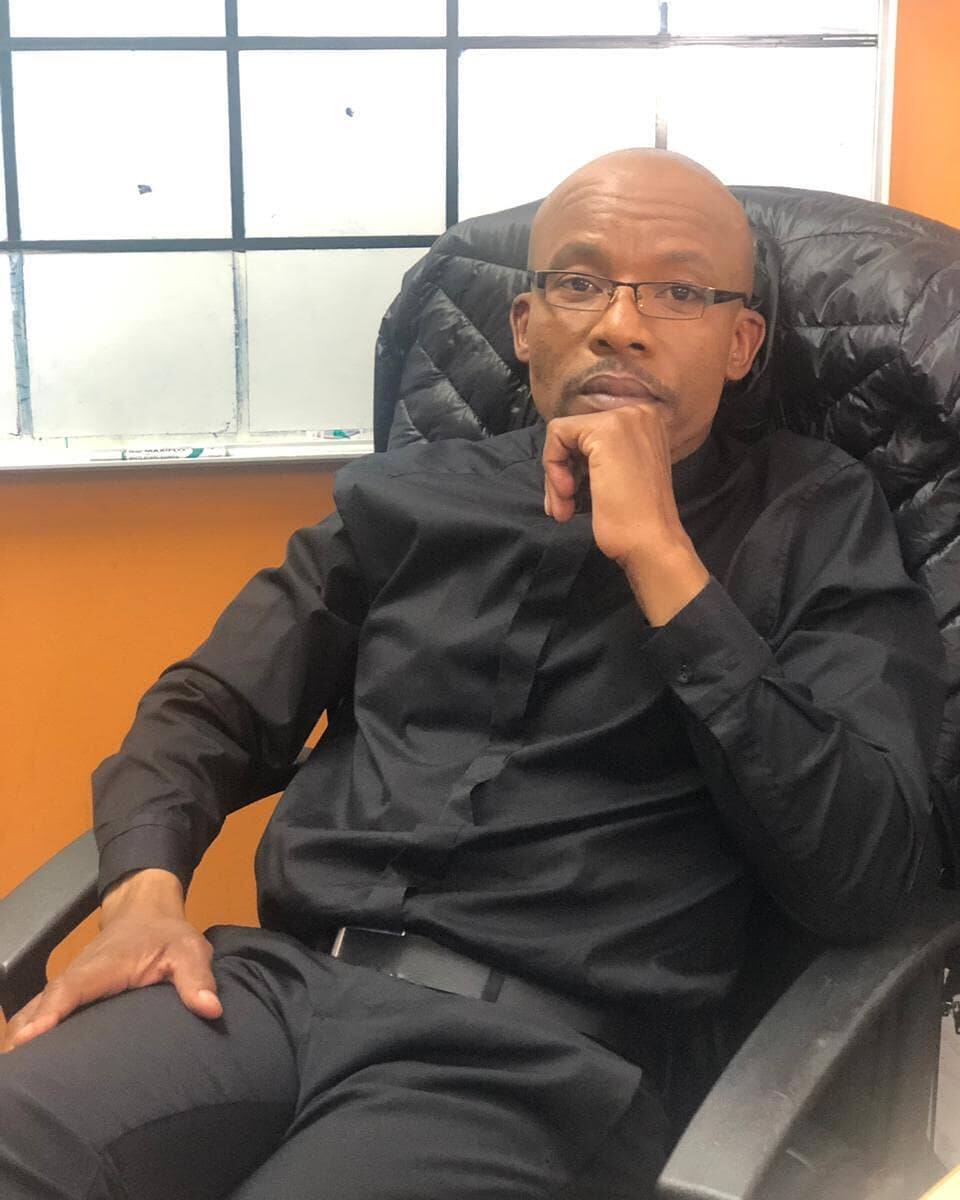 Mduduzi Mabaso is known for his role as Suffocate in the show. He is a gangster who is always ready to cause harm to the people that cross his path. Besides featuring in the show, Mduduzi has also featured in several other movies that depict his success in acting.
Mduduzi Mabaso car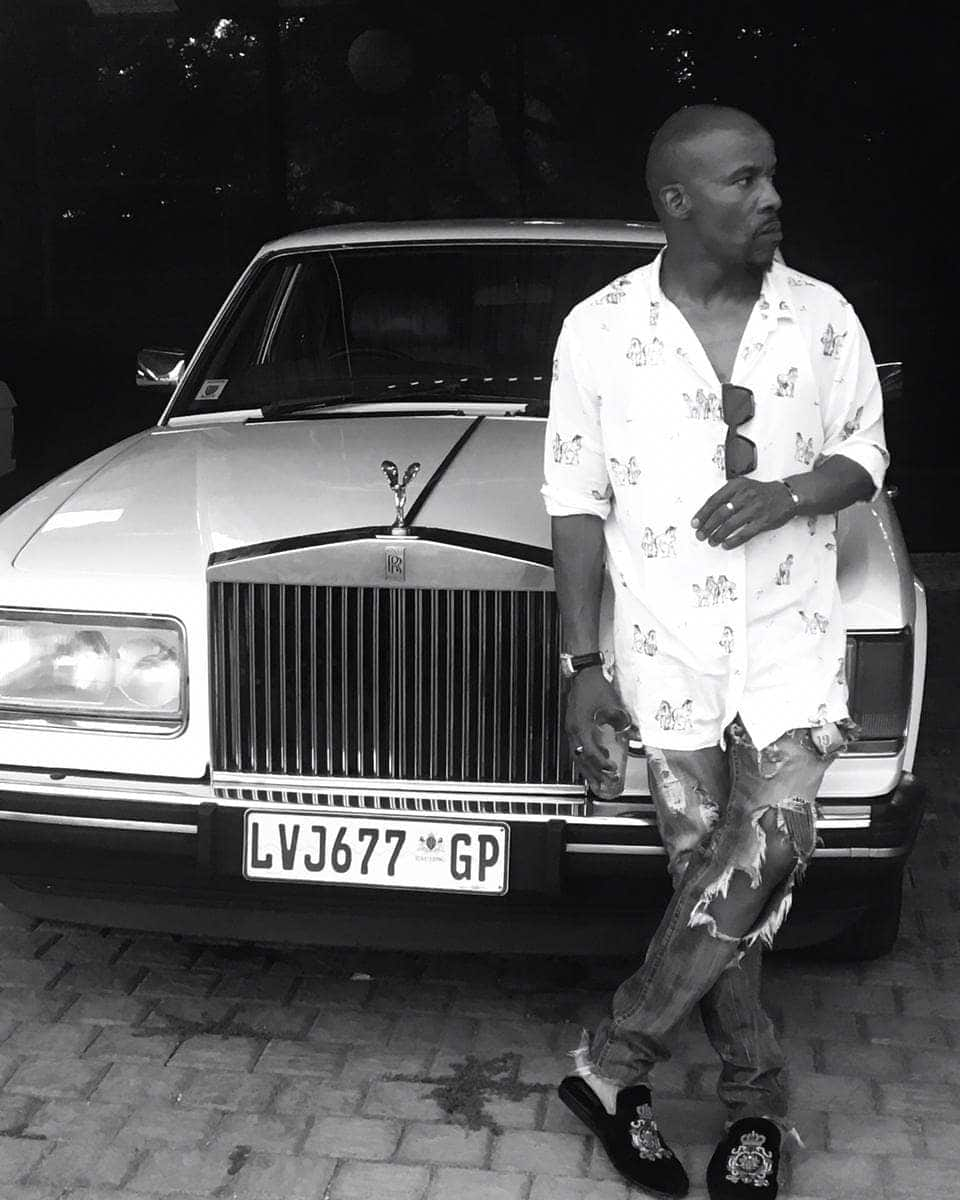 Does Mdduzi Mabaso own a Rolls Royce? That's possible!
4. Oros Mampofu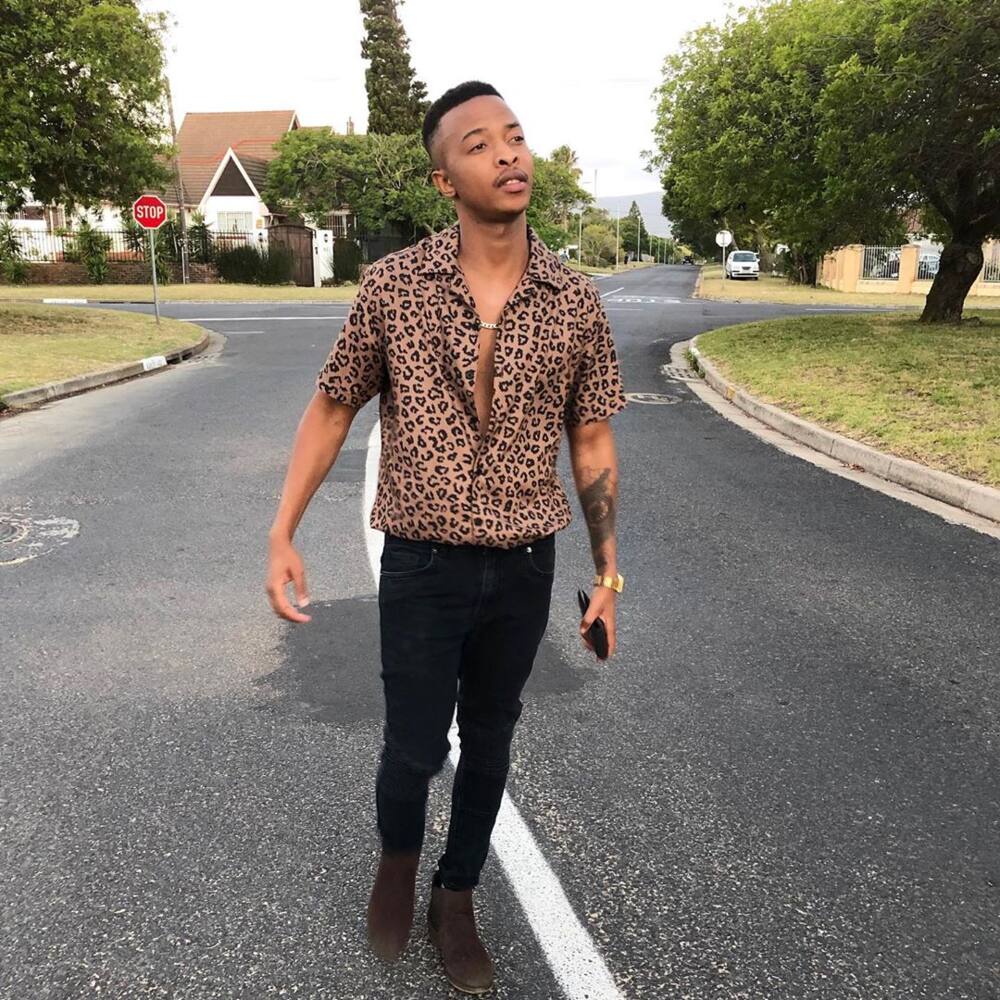 Oros Mampofu is another loved actor in Rhythm City. He plays the role of Banele, a young man from the Eastern Cape whose family depends on grants to earn a living.
He has featured in several other shows and gained a wealth of experience in acting. That explains his flashy lifestyle.
Oros Mampofu car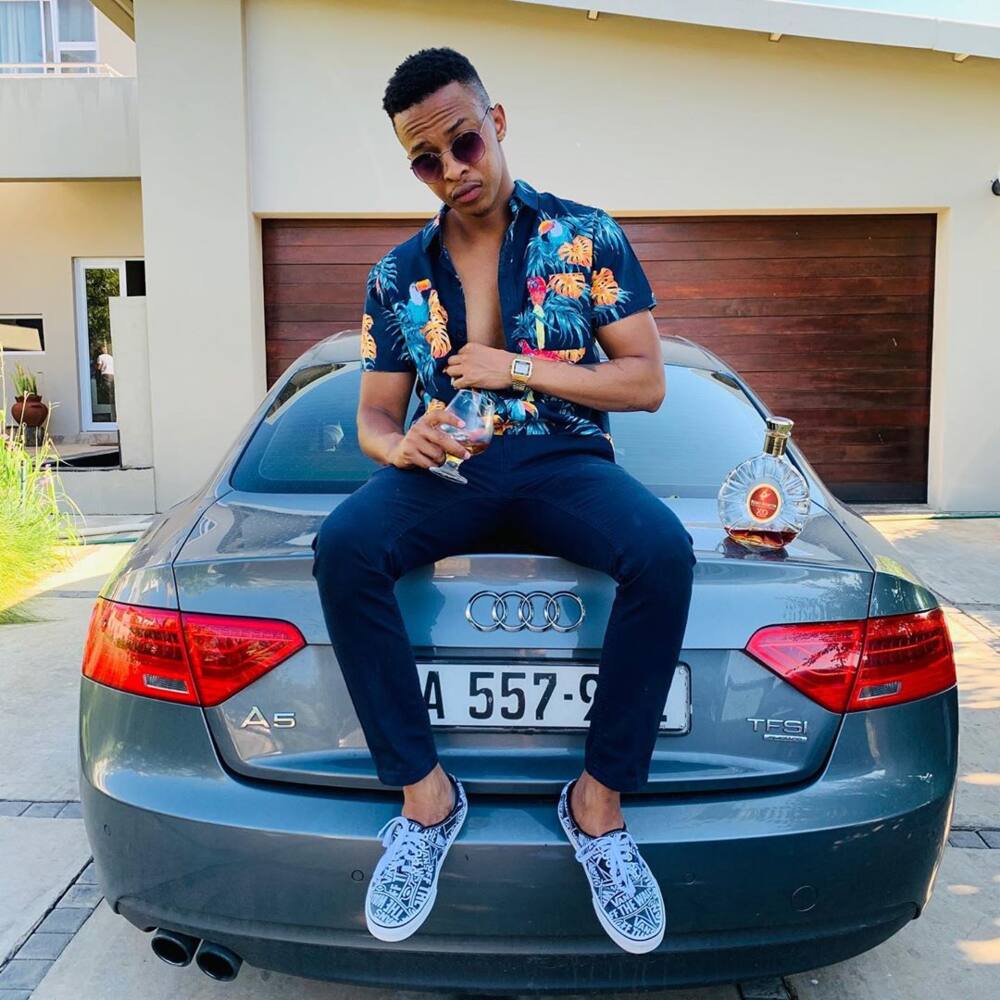 The latter is living his best life as his social media accounts depict that he is making a dime out of his acting career. He has shared a classy Audi in most of his posts. Could he be the owner of the expensive ride?
5. Jesse Suntele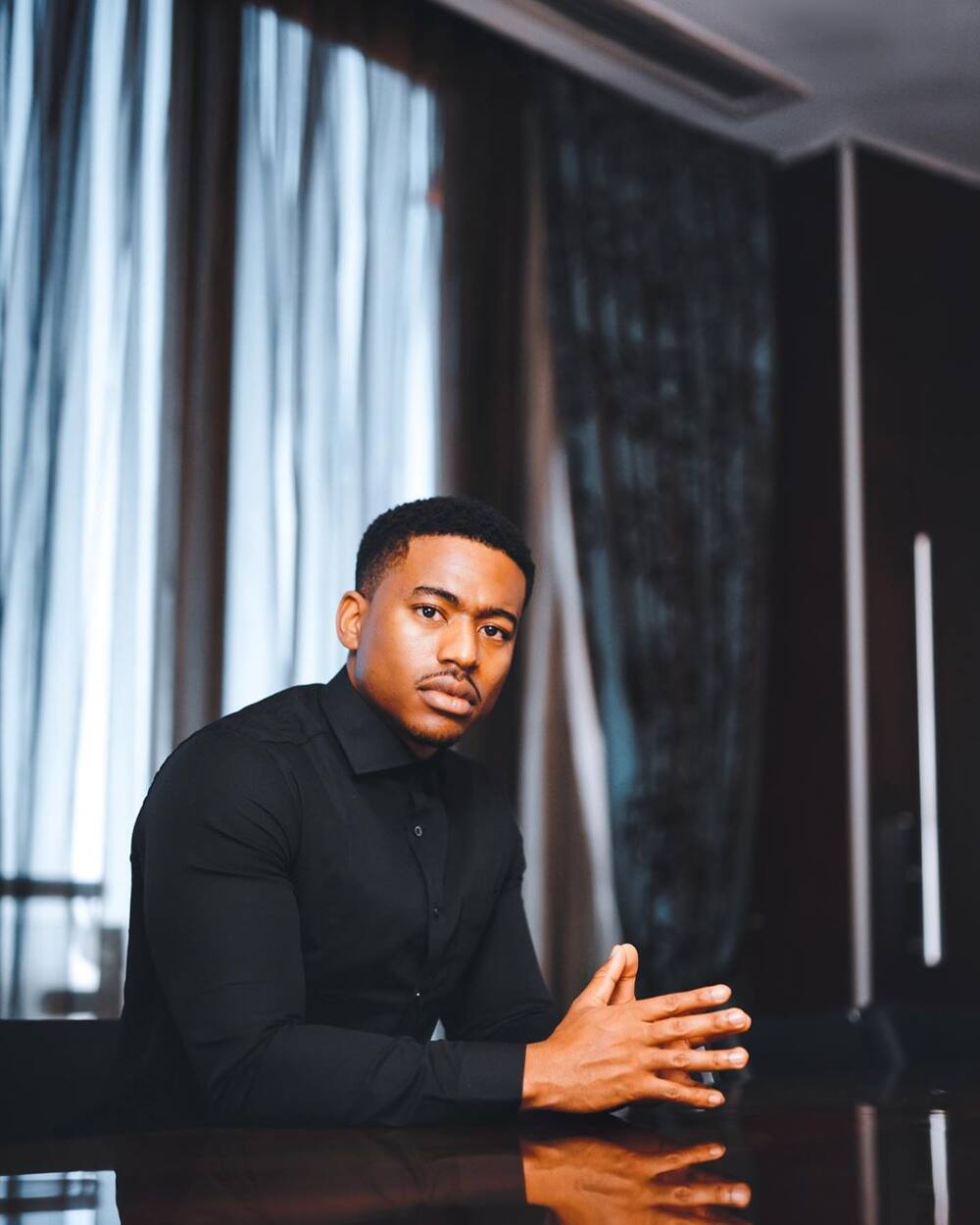 Jesse Suntele is another iconic celebrity in the South African entertainment industry. He plays the role of Mzi, Suffocate's son in Rhythm City.
Apart from Rhythm City, Jesse also takes pride in featuring in other shows among them Ashes to Ashes, Generations and The Queen, to mention a few. He is also known for his modelling career, the one thing that leaves most babes wowed by his looks.
Jesse Suntele car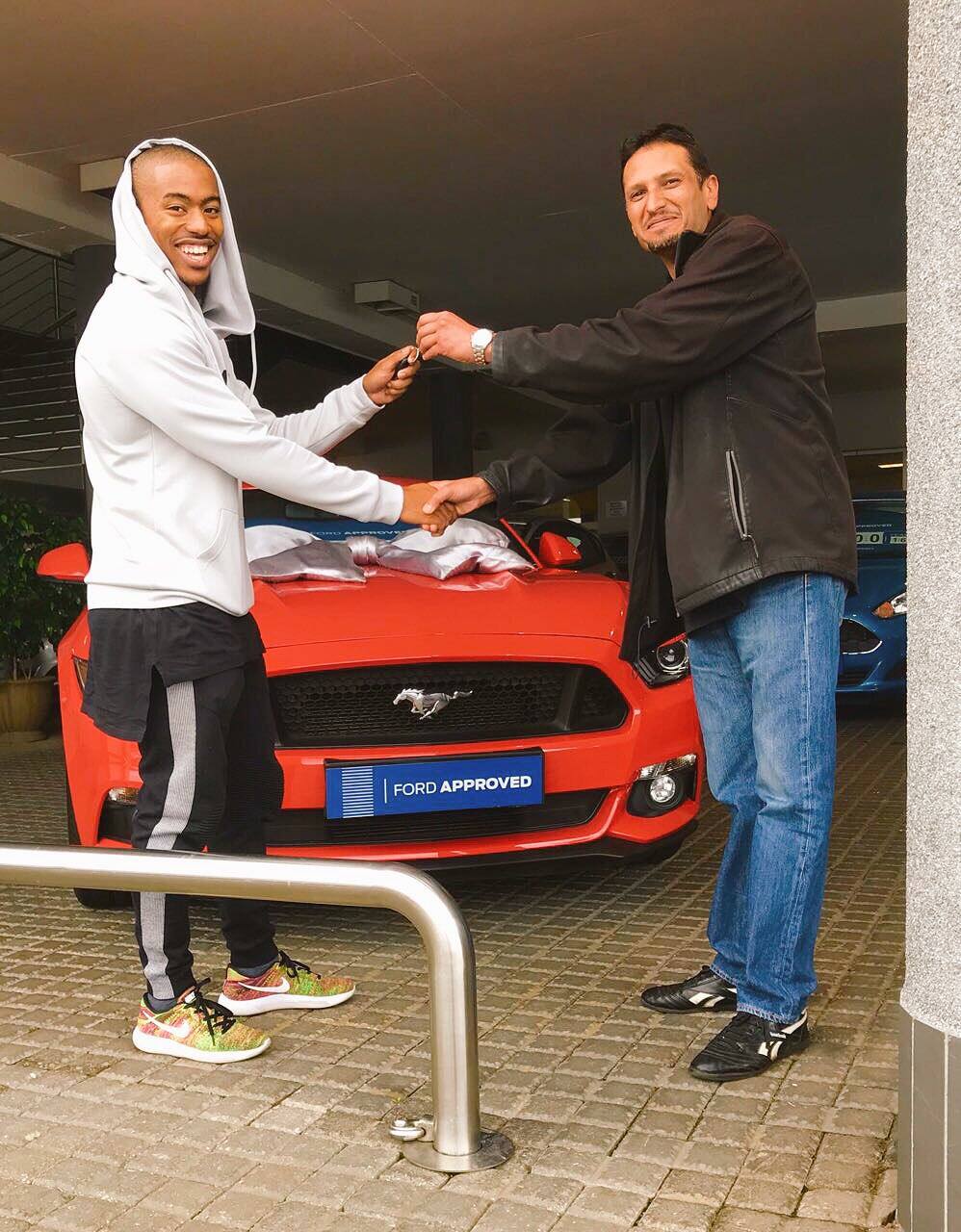 In 2017, Jesse shared this picture on his social media account. What do you think about the Jaguar? Does he own it?
6. Samkelo Ndlovu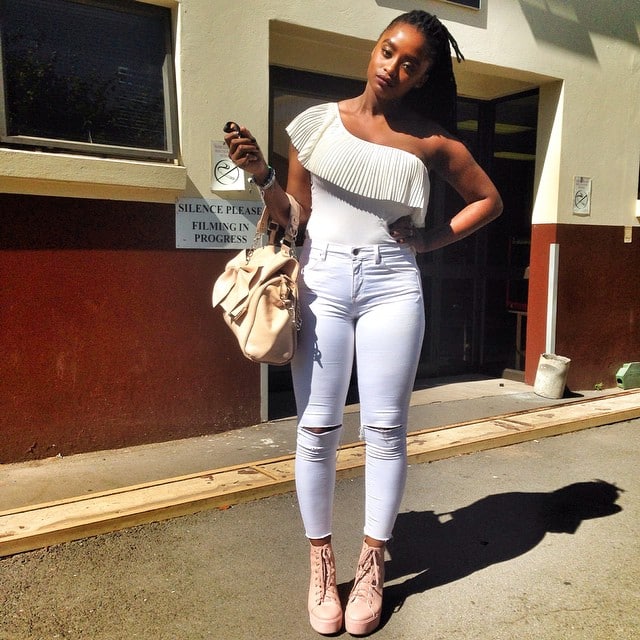 Samkelo Ndlovu is an iconic actress who plays the role of Lerato in Rhythm City. Unlike most people in the entertainment industry, Samkelo is focused on making the most out of her acting career as she always strives to be better at it.
Apart from Rhythm City, she has also featured in other shows among them Zone 14, Soul City and Generations, to mention a few.
Samkelo Ndlovu car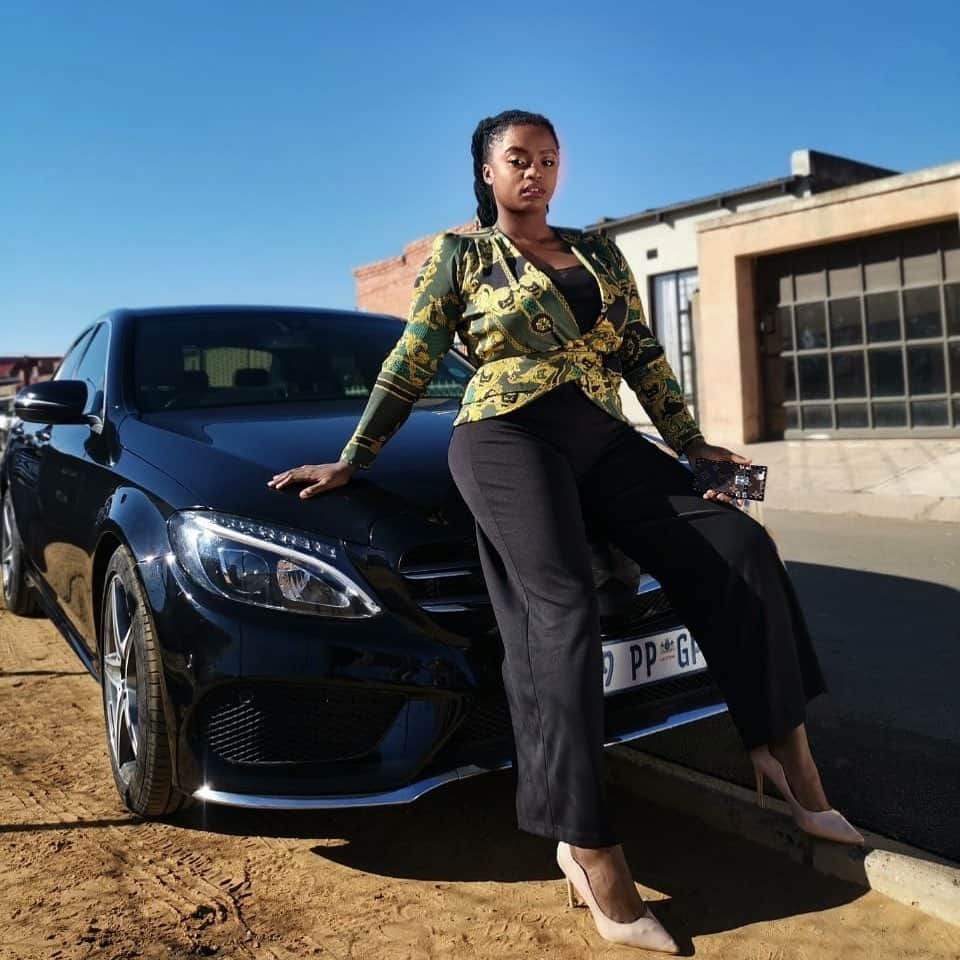 Do you think that Samkelo is the owner of this posh Mercedes Benz?
7. Pam Andrews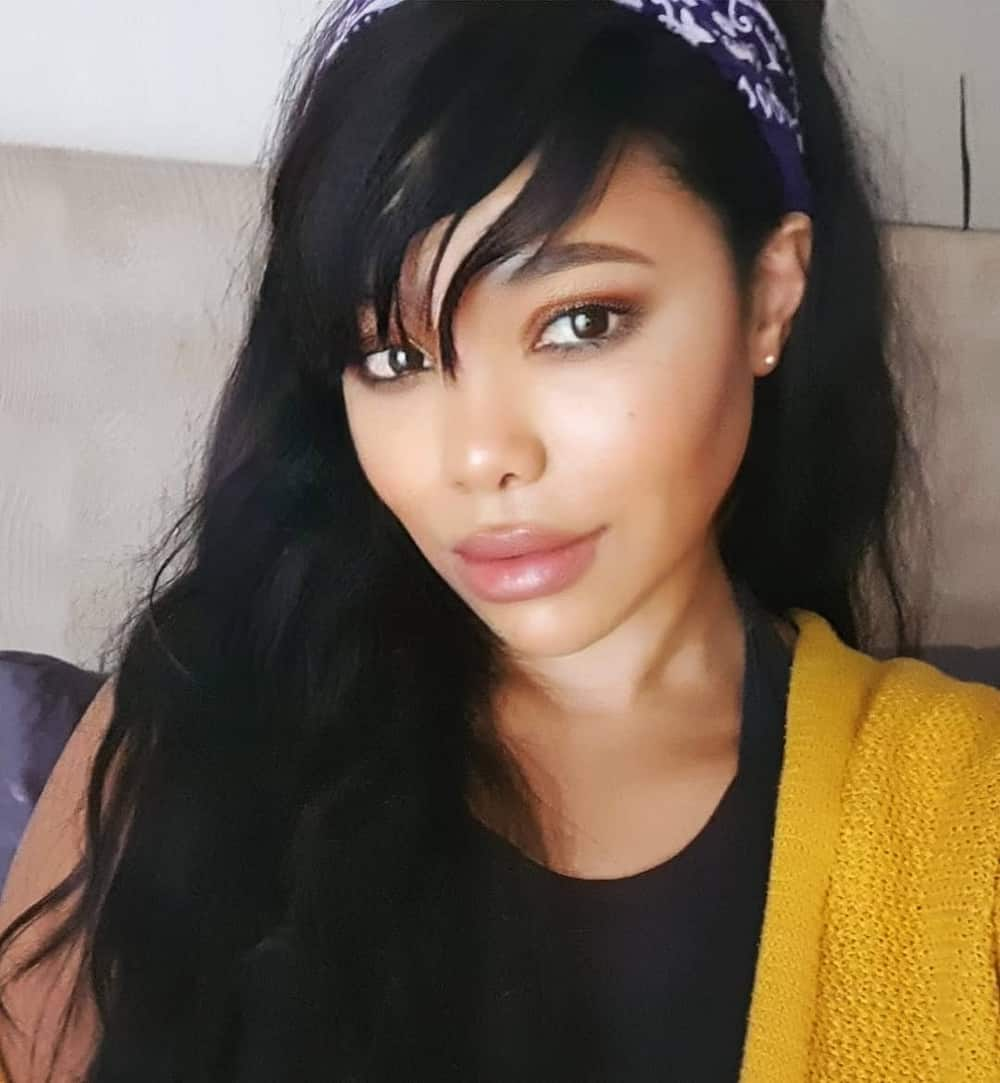 Pam Andrews is another icon who has been setting the trend in the entertainment industry. She pulls the role of Gail October.
Pam Andrews car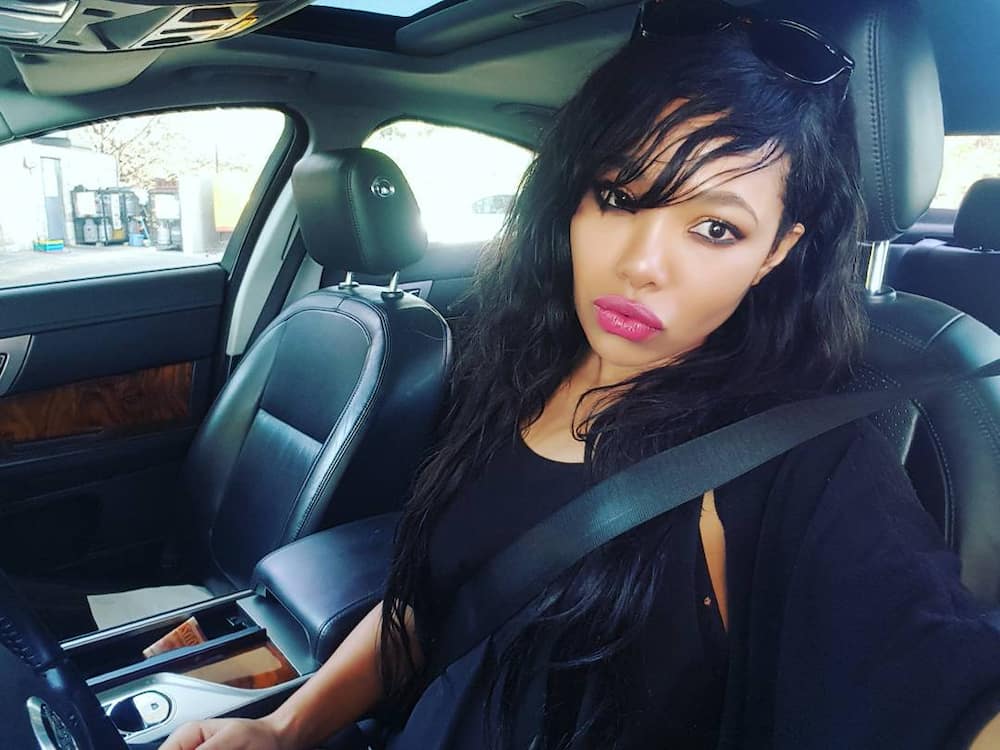 Even though Pam Andrews does not share so much of her personal space, there are snippets of her life on her social media pages. Do you think that she owns this ride?
8. Jamie Bartlett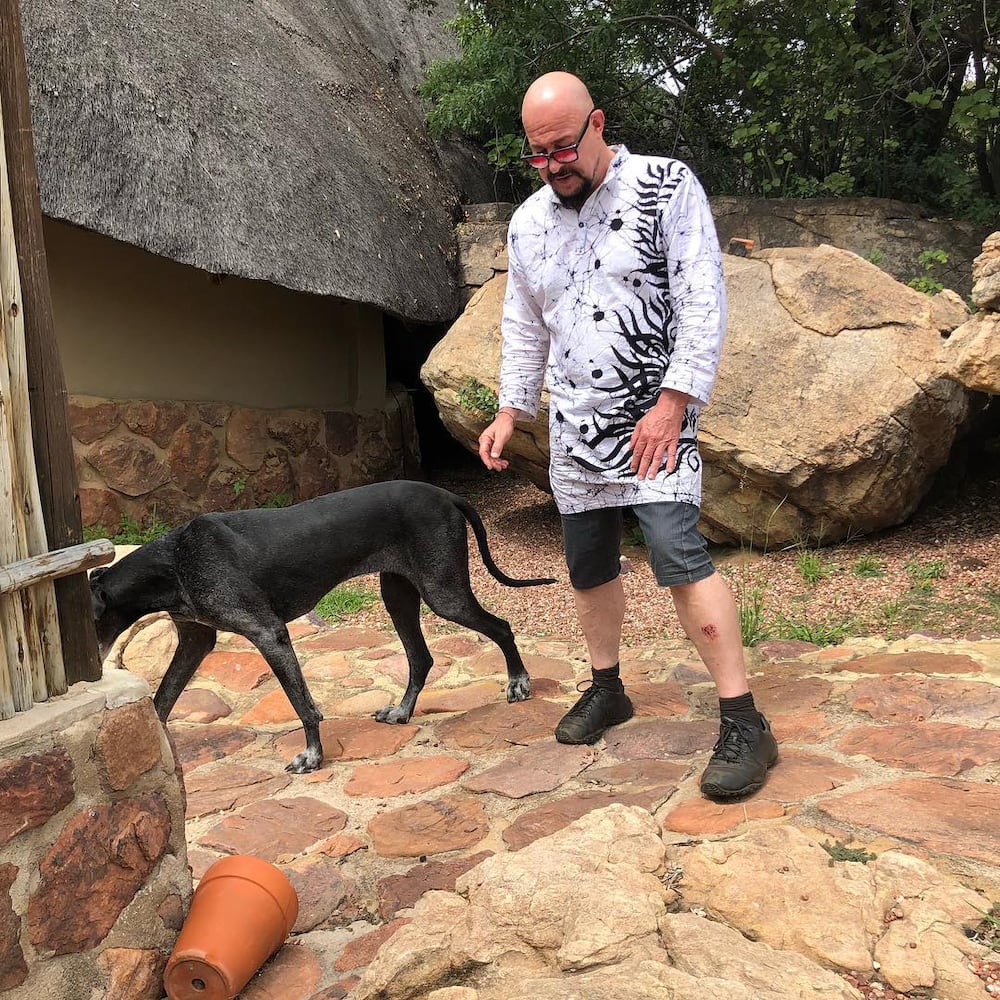 Jamie Bartlett plays the role of David Genaro on Rhythm City. David Genaro is the shrewd master. Apart from pulling his role in the show, Jamie is an award-winning actor who has featured in other popular shows like Isidingo.
Jamie Bartlett car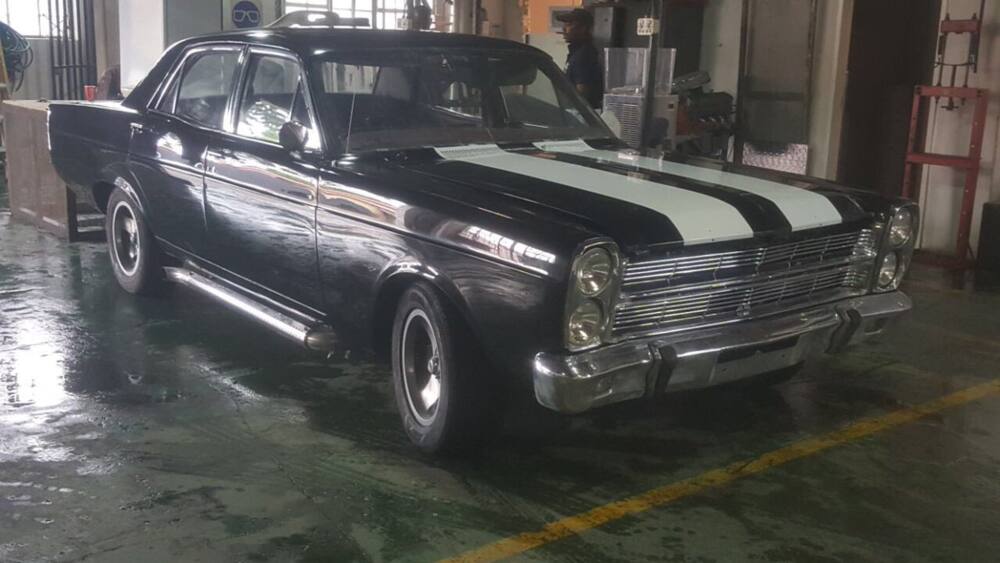 Going through Jamie Bartlett's social media account, it is clear that he is living his best life. In 2018, he posted pictures of this Pontiac GTO.
9. Ishmauel Songo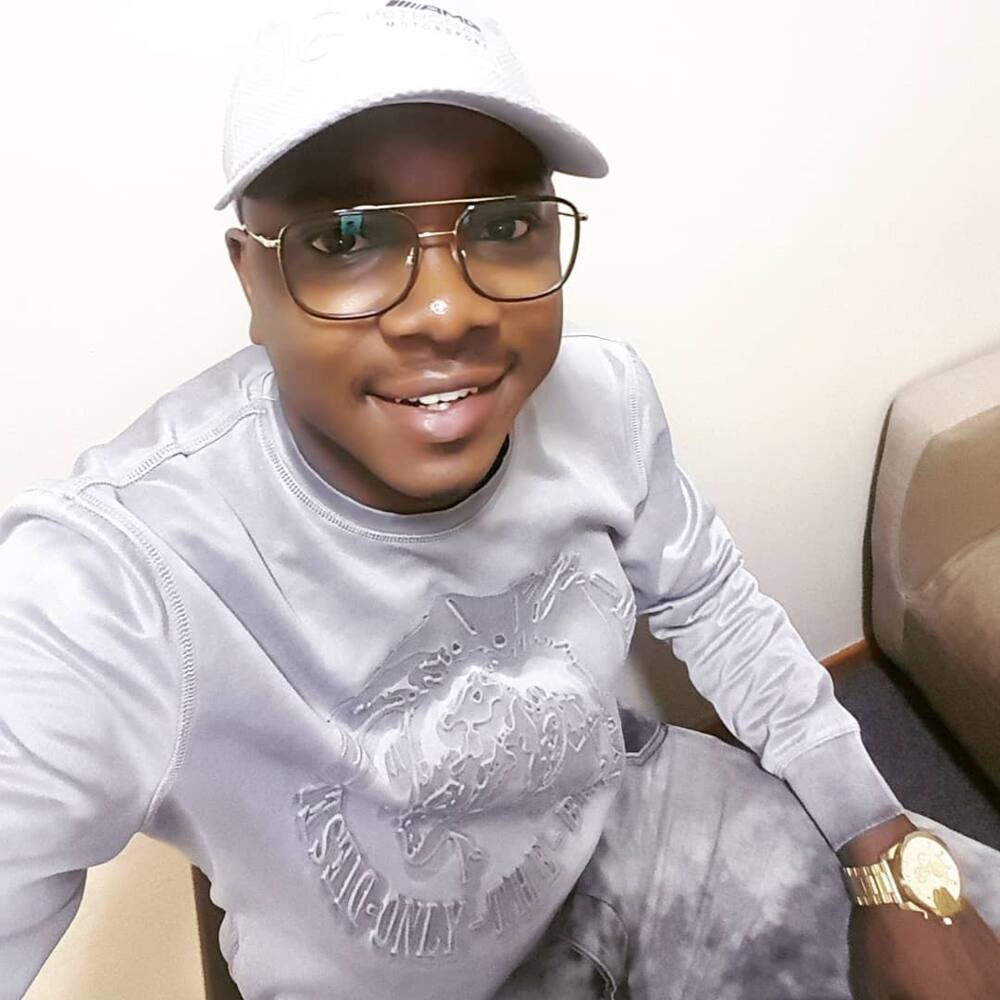 Ishmauel Songo plays the role of Sabelo in Rhythm City. Sabelo is a less fortunate young man who tries his best to make ends meet, although so desperate that he ends up employing the wrong measures.
Ishmauel Songo car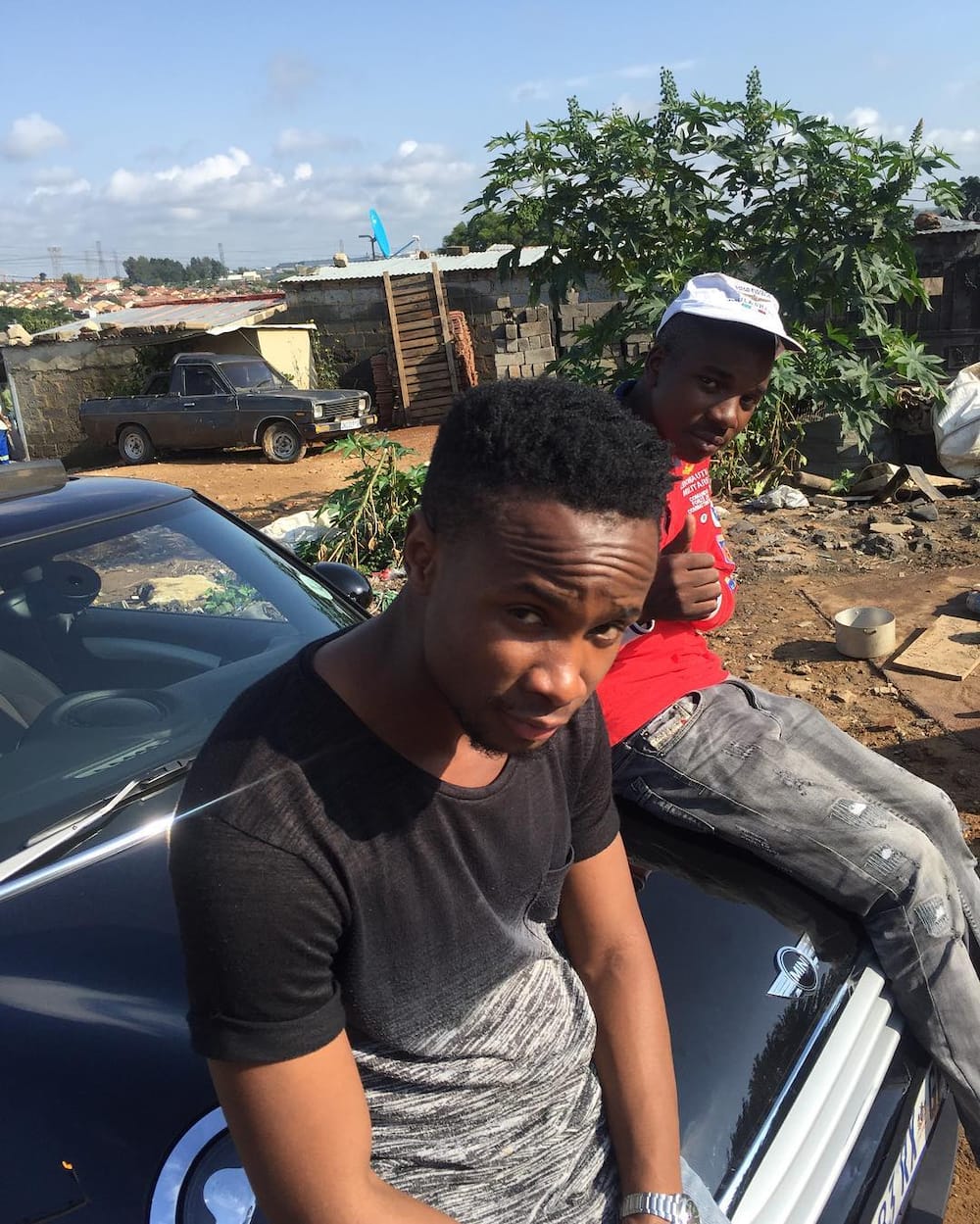 Do you think Ishmauel, known to many as Sabelo, owns this ride?
What remarks would you make about the Rhythm City actors' cars? Are they a reflection of their lifestyle? Do the vehicles insinuate that the entertainment industry is lucrative?
READ ALSO:
Itumeleng Bokaba (Mampho) shares exciting news: She's pregnant
Itumeleng Bokaba gave birth recently: Says she feels like an adult now
Weekly Wrap: Taxi drivers unite for good cause, Zozi talks about love
Source: Briefly News