- On this day in history, South Africans watched the first TV broadcast
- The apartheid government had initially banned the introduction of the TV
- They eventually allowed a regulated broadcast in English and Afrikaans
PAY ATTENTION: Click "See First" under the "Following" tab to see Briefly.co.za News on your News Feed!
On this day in 1976, South Africa got the TV. It was one of the last countries in the world to get it.
The South African Broadcasting Corporation (SABC) began test transmissions in Johannesburg a year before the TV was introduced, on 5 May 1975. Television service was officially introduced on this day, 44 years ago.
There was only one channel available and it was divided evenly between English and Afrikaans.
The apartheid government initially opposed the introduction of the TV for many years. The Minister for Posts and Telegraphs, Dr. Albert Hertzog, said that he would never allow the TV to enter South Africa. He believed that it was the "devil's own box".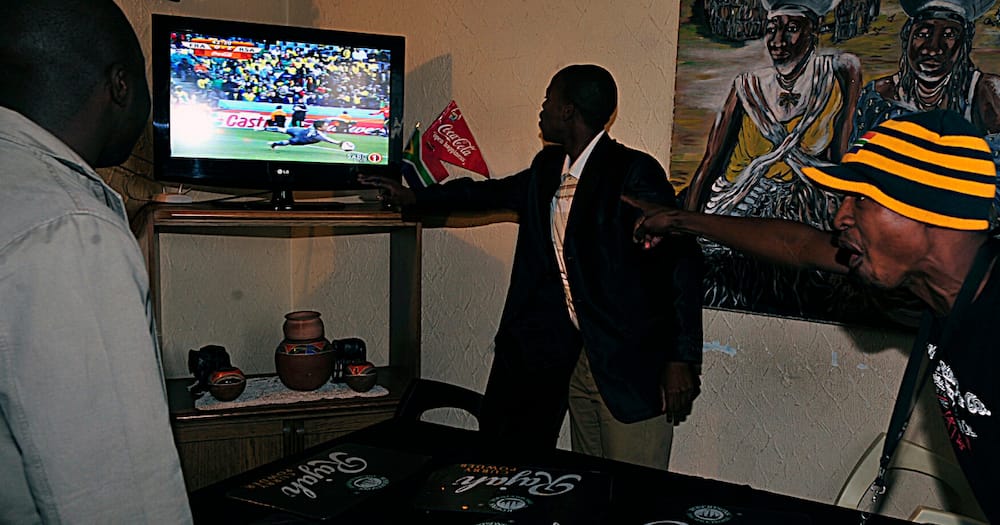 The state was also concerned that the TV would introduce ideas of race-mixing.
In 1968, the government's opposition to the introduction of television began to soften after Hertzog was removed as minister. In 1971, it appointed a "Commission of Inquiry into Matters Relating to Television", headed by Piet Meyer, chairman of the Afrikaner Broederbond, and later of the SABC.
A majority of its members, of whom nine were Broederbond members, recommended that a television service be introduced provided that it was regulated.
The Commission also argued that people in South Africa would eventually be able to receive foreign television broadcasts via satellite, thereby bypassing government censorship.
On 1 January 1982, two services were introduced, TV2 broadcasting in Zulu and Xhosa and TV3 broadcasting in Sotho and Tswana.
In 1985, a new service called TV4 was introduced, carrying sports and entertainment programming, using the channel shared by TV2 and TV3, which ended transmissions at 9:30 pm. In 1992, TV2, TV3 and TV4 were combined into a new service called CCV (Contemporary Community Values.
READ ALSO: Sundowns terminate Tokelo Rantie's contract with immediate effect
Today, South Africans now have access to a wide spectrum of local and international drama, comedy, sports and news through their televisions.
Enjoyed reading our story? Download BRIEFLY's news app on Google Play now and stay up-to-date with major South African news!