- After spending years hating herself and every man, Cindy Mzobe, 34, a sexual assault survivor from Tongaat, North of Durban has become an inspiration and a role model to hundreds of women
- This brave woman said she refused to let her traumatic past get her down
- Instead, she let her painful background push her to fight for a new beginning
PAY ATTENTION: Click "See First" under the "Following" tab to see Briefly.co.za News on your News Feed!
By Zakithi Dlamini - Freelance journalist
At the age of 22, Cindy Mzobe was brutally sexually assaulted by six unknown men who left her to die at the side of the road.
Cindy said she spent years suffering from post-traumatic stress and self-hatred. Even worse, she had no one to support her as she had lost both her parents.
But, thankfully, Cindy's ordeal inspired her to start a non-profit organisation - Natakhon South African Youth. This initiative aims at providing support to victims of abuse, especially those who have no support system of their own.
Recalling the day of the incident, Cindy said she had taken a taxi with some friends to go into town. There were six men and another woman in the vehicle. At one point her friends were thrown out of the taxi but they kept Cindy inside.
The other woman in the taxi had witnessed the whole ordeal when the driver pulled over at the side of a quiet road and the men viciously attacked and raped her.
She said:
"I was a teacher at the time of the incident. I became the talk of the town and the school. It was a very difficult time for me and my siblings since I was the only breadwinner. My siblings depended on me for survival. When I was discharged, suicidal thoughts were running through my mind.
"I hated myself and only wanted to die. I was ashamed and couldn't face the community. Many people made me feel like my life was over. Many people who heard my story felt it was an embarrassment. At the time, suicide sounded like the only option."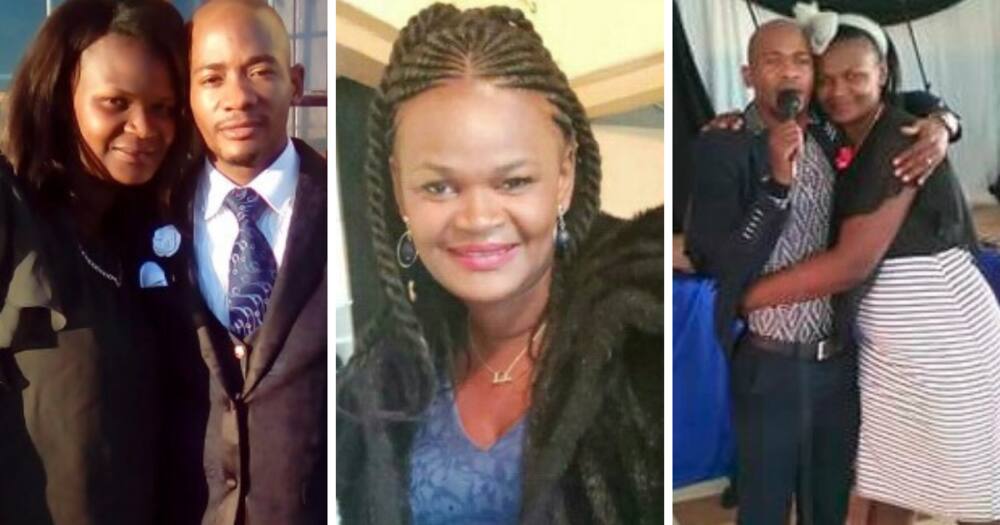 After starting the NPO and finding salvation, Cindy was able to find it in her heart to trust men again.
Now, Mzobe is happily married to the love of her life, Pastor Charles Mzobe. Together, the power couple lead Marashanta International Ministry. She's also a proud mother of four children.
"Forgiveness is a lesson I want to pass on to my children. I forgave the men who attacked me, I don't know them but I forgave them."
READ ALSO: Sho Madjozi shares the great time she had at lobola negotiations
A teacher by trade, Cindy continues to her profession and experience with children by helping pupils. Currently, she is working on establishing homework centres in KwaZulu-Natal for children to use after school.
However, finances have slowed down her dream of reaching this goal since the initiative is financed solely by her and her husband.
"With God's grace, I believe that we will get the support that will enable us to reach as many victims of abuse and school children as possible."
To date, Mzobe has inspired hundreds of young people:
"I have been a victim of shame my entire life until I discovered Christ. If you have been hurt, don't run or hide. Learn what you can from it, forgive and move on.
"We don't get rid of anything by hiding or running because the problem doesn't go away, instead, it will chase us until we face it. I had to let go. I don't consider myself a victim, instead I see myself as a survivor."
Gender-based violence in South Africa
The latest police crime statistics, released in September 2019, revealed a total of 41 583 rapes were recorded among the 52 420 reported sexual offences in the last financial year.
In September, President Cyril Ramaphosa expressed that he wanted to instate laws to prevent perpetrators of rape and murder being granted bail.
Briefly.co.za also reported that Ramaphosa had announced the national emergency plan, which aims to put an end to the gender-based violence plague in South Africa.
It's clear South Africans have had enough of gender-based violence.
On Monday, Zulu King Goodwill Zwelithini - during an address in which he welcomed back initiates who completed their transition into manhood - called for an end to gender-based violence:
"From the beginning of this month, everyone, wherever he is, must, when he meets with a woman, protect her instead of thinking of sleeping with her and later kill her. No one should look at her and think he must sleep with her. The best respect a man can do for a woman is protecting her and escort her home safely. From now onwards in the Zulu kingdom, the killing of one another must come to an end."
About Natakhon South African Youth
Natakhon South African Youth works with government departments such as Social Development, the Department of Health, Department of Education, South African police trauma centres, schools and communities.
Natakhon South African Youth also visits schools and different communities around the country, where Mzobe gives talks, mostly about sexual abuse, to encourage abused youth to speak out as many individuals keep quiet after the incident because they are afraid of being judged.
Enjoyed reading our story? Download BRIEFLY's news app on Google Play now and stay up-to-date with major South African news!