Skeem Saam Teasers: February 2020
What do you do after a lengthy and productive day? Do you mind rewarding yourself by watching an exciting show? If you like this relaxing activity, you ought to check out Skeem Saam Teasers for February. They will make you fall in love with the show.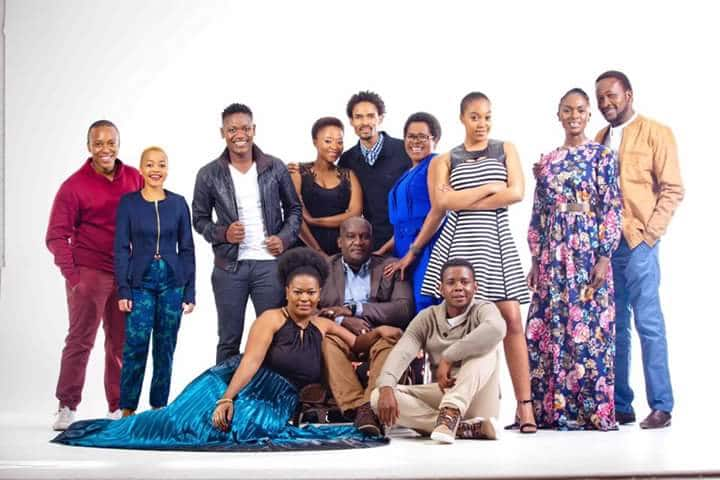 Skeem Saam is one of the shows that you ought not to miss because of how much humour it has. Based on a typical South African family setup, the show features some of the award-winning actors. You might want to catch up on how well Skeem Saam cast pull their roles. But first, how about checking out Skeem Saam Teasers for February 2020 to be enlightened on what is going to happen in the show.
Skeem Saam Teasers for February 2020
These are the highlights of Skeem Saam episodes for February 2020:
READ ALSO: Generations: The Legacy Teasers: February 2020
Episode 151 - Monday, 3rd of February, 2020
A young person who has been working as a chef makes up his mind about resigning from his job. Tumishang torments Leeto's family. The Maputlas are disturbed by the reality of Meikie possessing a gun.
Episode 152 - Tuesday, 4th of February, 2020
Francois is faced by someone else although he had expected that Annabel would confront him. Carol stumbles upon two of her mates in a compromising situation. She draws conclusions about what she sees. The Maputlas are astounded when they are visited by people that they had not expected. To make them more astonished, the guests come carrying big bags.
Episode 153 - Wednesday, 5th of February, 2020
Principal does not allow Alfred the chance to express himself regarding the school trip. Meanwhile, Cindy and Lehasa are left in shock when one of their workers conveys a message to them. The Maputlas are going through a tough moment.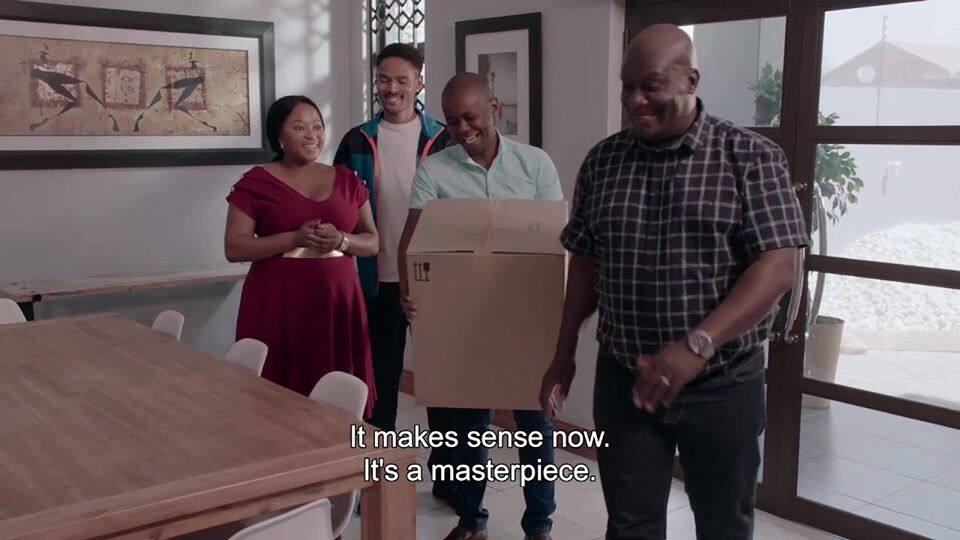 Episode 154 - Thursday, 6th of February, 2020
Tumishang is not willing to let go of Mr Kgomo even though he is fighting for his life in hospital. Pretty is beginning to speculate that two tutors at Turf High could be in a relationship. Francois has all the reasons to jubilate, and Vivian is in full support of it.
Episode 155 - Friday, 7th of February, 2020
Leeto is left with no other option but to let his family know some of the details that he has been hiding from them. Principal does not seem to be confident about the school trip that is being planned. This gets Alfred so mad. Francois and Lehasa end up in a terrible place because of the resignation.
Episode 156 - Monday, 10th of February, 2020
Lehasa goes ahead to do something that turns out to be so dramatic. His actions brew an argument with Francois. Malebana and Bopape do not seem to believe the theory that Leeto tells them about Tumishang. Noah does something that makes him look embarrassed before someone that he is crushing on.
Episode 157 - Tuesday, 11th of February, 2020
Two chefs are very mad, and as a result, they end up confronting Lehasa. Alfred is fed up with the outrageous stunts that Carol has been pulling. He, therefore, confronts her about it. Meikie's neighbour reveals the details that the latter had withheld from the authorities.
Episode 158 - Wednesday, 12th of February, 2020
Francois is happy and equally sad about his decision to resign from his workplace. The problems that the Maputlas are going through make Mokgadi and Leeto's wedding anniversary a sad occasion. Meikie seems to be in more trouble.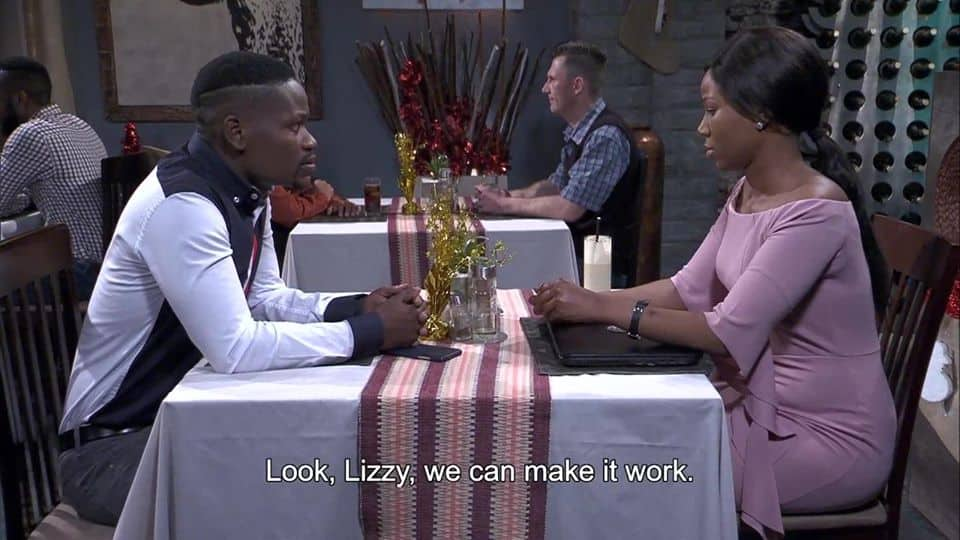 Episode 159 - Thursday, 13th of February, 2020
Mrs Kgomo shows up at the Maputlas household to deliver some bad news regarding Tumishang. Someone lets themselves into Francois' premises, and this shocks him. Two owners of restaurants receive some written communication from the authorities.
Episode 160 - Friday, 14th of February, 2020
A man shows up at Cafe Rovuwa and what he does draws so much attention leaving people astonished. The plans that Leeto and Makgadi have made regarding Valentine's day are ruined by the events that happen that day.
Episode 161 - Monday, 17th of February, 2020
The antics that Koloi has been pulling do not impress Clement. John requests Priest to go ahead and exorcise the demons that he thinks Meikie has. In the meantime, Francois fearlessly takes a risk.
Episode 162 - Tuesday, 18th of February, 2020
Vivian proposes a deal that involves Paris to Francois. Francois is gobsmacked because he has been warned against the same deal. Meikie refuses to do something that might bring an end to all the problems in her marriage. As a result, John gives her an ultimatum. Someone stumbles upon Mrs Kgomo in a compromising situation at the hospital.
Episode 163 - Wednesday, 19th of February, 2020
The hope of finding out about Kelebogile's whereabouts is diminishing. Lehasa is more than determined to vandalise the new gig that Francois has landed. Leeto is infuriated by the way John is making his requests to Bopape.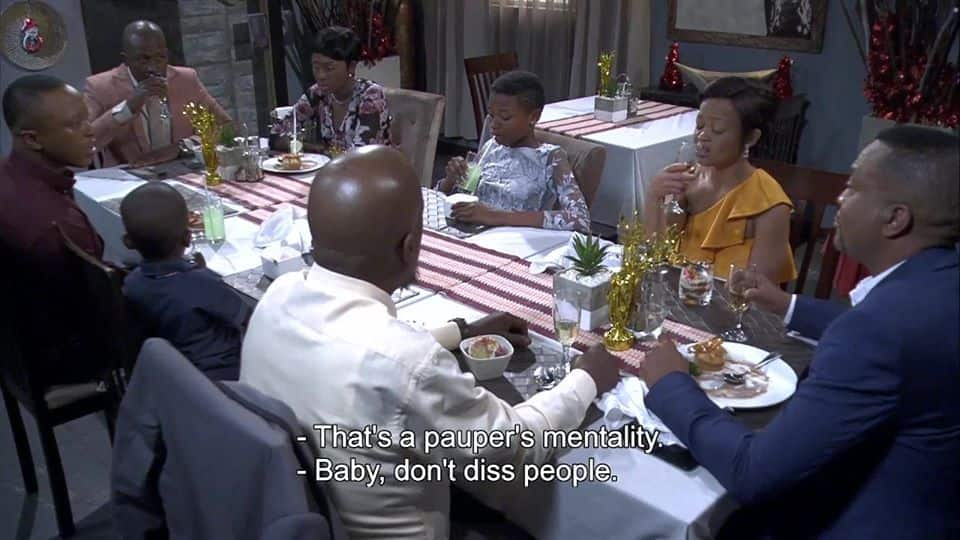 Episode 164 - Thursday, 20th of February, 2020
Something terrible happens to Meikie, and she is afraid of her fate. The chances of Alfred achieving his dream are diminishing. Meanwhile, Francois' lover is confident that they could still be together.
Episode 165 - Friday, 21st of February, 2020
Botshelo is so heartless that she goes ahead to humiliate Meikie publicly. Alfred is still trying to prove that he deserves to go for the trip. Sifiso tries to advise Francois about his association with Vivian. Francois' response is so discouraging.
Episode 166 - Monday, 24th of February, 2020
Alfred receives some good news. He is, however, disappointed that Principal has not bought his ideas. Kat is left in dismay when he finds out about Francois accepting the Paris job offer. Mokgadi and Leeto are struggling to keep the secret that Tumishang has left.
Episode 167 - Tuesday, 25th of February, 2020
Tbose is beginning to behave in ways that risk jeopardising Meikie's case. Koloi has very wild plans regarding the school trip. Someone eavesdrops a conversation involving their partner, and the information that they hear leaves them gobsmacked.
Episode 168 - Wednesday, 26th of February, 2020
One of Francois' managers interferes with his French dream. The decision that Alfred makes regarding his friendship with Sthoko leaves the latter in shock and sadness. Meikie's family is dragged into facing the consequences of her actions.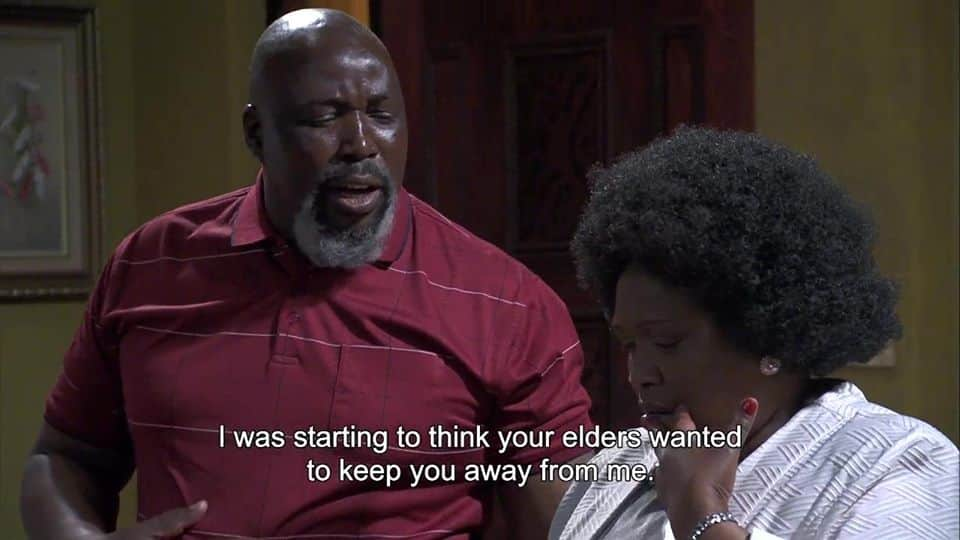 Episode 169 - Thursday, 27th of February, 2020
The SGB makes a decision, and someone is saddened by the choice that the family makes. Francois is confident about the decision that he has made. Meikie has a plan that she hopes will ensure that Mokgadi and Leeto stay away from Tbose's room.
Episode 170 - Friday, 28th of February, 2020
Francois throws an unexpected farewell party, and during the celebration, he makes a revelation that leaves most people shocked. Meikie tries to be kind to Leeto and Mokgadi, but her tone betrays her.
These Skeem Saam Teasers are nothing compared to what the show has in store for you. Be sure to catch the show every Mondays to Fridays at 18h30 on SABC1.
READ ALSO:
Isibaya Teasers: January 2020
Generations: The Legacy Teasers - February 2020
Kulfi The Singing Star Teasers: January 2020
Source: Briefly News