- The US launched two missile attackson Iran, which came shortly after the funeral service of Iran's fallen military commander Qassem Soleimani
- The US has not confirmed any casualties, stating that it is still monitoring the situation to assess the damage
- Iran has also threatened to attack states perceived to be on the side of the US, among them the UAE and Israel
- Washington has sent more than 3,500 troops to Iraq as reinforcement as tensions continue to escalate
PAY ATTENTION: Click "See First" under the "Following" tab to see Briefly.co.za News on your News Feed!
Iran has fired more than a dozen missiles on two military bases hosting US troops in Iraq.
The missiles were launched on Tuesday evening, according to the Department of Defence (DoD) in Washington.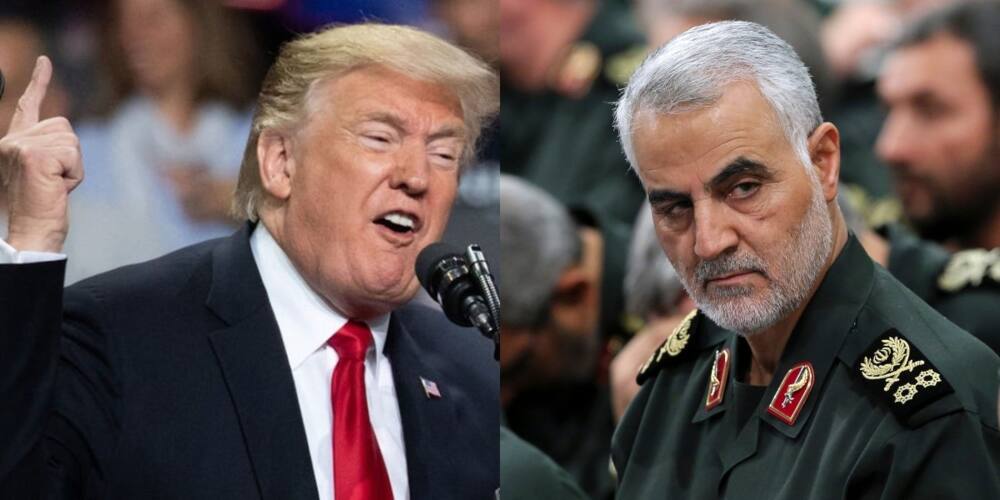 The attacks have been interpreted as retaliation against President Donald Trump's administration after US forces killed Iran's military commander Qassem Soleimani.
The Pentagon confirmed the attack but did not reveal whether or not there were any casualties on the US side.
"Iran launched more than a dozen ballistic missiles against US military and coalition forces in Iraq. It is clear that the missiles were launched from Iran and targeted at least two Iraqi military bases hosting US military and coalition personnel at al-Assad and Irbil.
"We are working on initial battle damage assessments," read a statement from Assistant to the Secretary of Defence for Public Affairs Jonathan Hoffman.
READ ALSO: Donald Trump: US president brags about being 'number 1 on Facebook'
In a tweet early on Wednesday, President Trump said he was closely monitoring the situation, adding that the US had one of most impenetrable military bases in the world.
"All is well! Missiles launched from Iran at two military bases located in Iraq. Assessment of casualties and damages taking place now. So far, so good! We have the most powerful and well equipped military anywhere in the world, by far! I will be making a statement," Trump said in a tweet.
READ ALSO: Meet Eastern Cape's top matric pupil who plans on studying medicine
Iran has threatened to unleash what it has termed as "hard revenge" and "a crushing response" on the US for the death of Qassem Soleimani.
Tehran has warned that it will attack Dubai, Haifa and Israel if Iranian soil is bombed.
The US-Iran conflict has drawn Kenya in, which has experienced a spike in al-Shabaab attacks targeting Kenya Defence Forces (KDF) and US installations.
Experts also project fuel prices may rise sharply due to the uncertainty facing the region.
Enjoyed reading our story? Download BRIEFLY's news app on Google Play now and stay up-to-date with major South African news!