Binnelanders Teasers: February 2020
The twists and humour in the episodes of Binnelanders Teasers are very intriguing with something new to learn every time you watch. They are creatively scripted and have lots of entertainment stuff capable of meeting everyone's entertainment needs. If you are looking for something interesting to end your day with, this drama series is worth considering. Missing any episode will be like losing a treasure.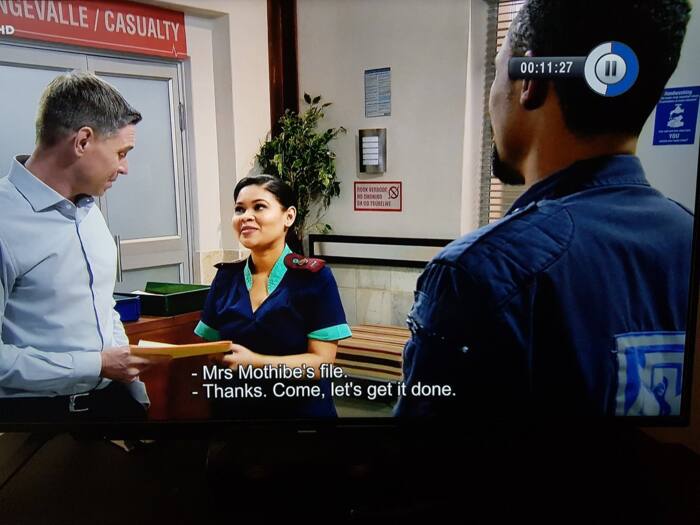 As a television drama series, Binnelanders soapie teasers have exciting scenes that keep viewers glued to their TV screen to the end. Known as Binneland and Binneland Sub Judice initially, the director's ability in creating unique content has made the drama series one of the top-watched and loved shows by South Africans. So, before the official broadcast of the episodes, here is a run-down of what to expect.
Binnelanders teasers February 2020
171st episode of 3454 - Monday, 3rd of February, 2020
Okkie sees the growth of the seed that Quinton plants with Wimpie germinate, while At and Conrad work on a plan. Also, because of Annelize, Tertius accepts to handle a difficult patient. René is of the opinion that there are other people who must have influenced the mood of Quinton apart from Maya, while two doctors have misunderstanding in ER. At the same time, Elana perceives that something is coming up between Ingrid and Hugo and the request of Ethan surprises Hugo.
READ ALSO: Binnelanders Teasers: January 2020
172nd episode of 3455 - Tuesday, 4th of February, 2020
Becker is concerned about the issues that Rian faces, while René makes an effort to speak positively about Quinton. Annelize is demoralised with the motives of At, and a key card ushers in a fresh confrontation. The request of Tertius is not accepted, Hugo and Ingrid sail in stormy waters.
173rd episode of 3456 - Wednesday, 5th of February, 2020
Hugo confronts Ingrid with the truth while Rian assigns Becker an important task, and Quinton discusses his childhood with René. Then, Tertius finds out the exact things that Annelize expects from him as Wimpie takes note of Naomi's theory about Hugo. At the same time, At finds out the dealings and wheelings of Rian.
174th episode of 3457 - Thursday, 6th of February, 2020
The conversation that René had with Maya gives her many things to meditate on, and Danny becomes sceptical concerning the date of René and Quinton. Annelize seems not to know what "normal" human being is supposed to know as Ingrid is overwhelmed with the fears of Ethan. Then, Rian jettisons the plans of running away, and after Wimpie's communication with Okkie, she goes to create a profile online.
175th episode of 3458 - Friday, 7th of February, 2020
René blames herself for everything she has spoken about while Binneland Stereo is abuzz regarding Rian Malherbe. The bone marrow transplant of Ethan takes place, while Conrad and At brainstorm on the plan to embark on the search. Annelize confronts Rian about Tertius, while Tertius shares news about Pippa. Naomi is tired of listening to the never-ending story.
176th episode of 459 - Monday, 10th of February, 2020
Quinton refuses to pick the calls of Susanna as Maya meets her father concerning her appointment. Tertius tells At about the latest happenings in Binneland Clinic, which births an important meeting. Wimpie keeps up with time now as Quinton handles the process of the appointment personally.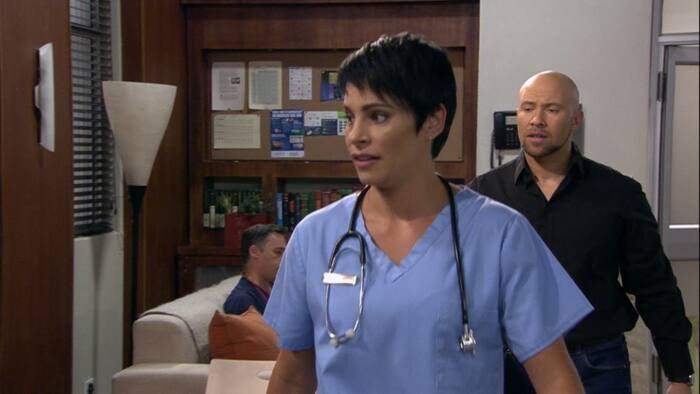 177th episode of 3460 - Tuesday, 11th of February, 2020
Quinton, together with his project, becomes the problem of Steve and Elana, courtesy of At. The anger of Annelize boils over, while there is a humiliating and public arrest in the hospital and Susanna cautions René never to engage in any discussion with her son again on her behalf. Rian warns At, and someone receives secretive good news.
READ ALSO: Generations: The Legacy Teasers: February 2020
178th episode of 3461 - Wednesday, 12th of February, 2020
Susanna shares her doubts with Ilse as Rian shares with Becker what his masterplan entails. Also, Elana tells Ingrid bad news as Conrad unleashes his frustrations on Tertius and Annelize. The questions that Susanna asks make René feel uncomfortable, and Tertius makes an effort to put forth his case. Quinton, for the first time, finds out that his mother is in Pretoria, while At receives news that surprises him and afterwards receives encouragement from Ingrid.
179th episode of 3462 - Thursday, 13th of February, 2020
The candidate gets the first task from Steve and Quinton as At revenges on Tertius in different ways. Okkie gives Wimpie something worth ruminating about, and Annelize sees what makes her a suspect as Naomi receives a befitting birthday surprise. At the same time, Tertius has a difficult choice to make after listening to Annelize's theory.
180th episode of 3463 - Friday, 14th of February, 2020
Naomi celebrates with surprises and bad news while Annelize looks torn apart, and seeing Louis surprises Susanna. Louis determines to make the birthday of Naomi memorable as Tertius warns Rian over Annelize. Then, Hugo saves Valentine's Day of Wimpie.
181st episode of 3464 - Monday, 17th of February, 2020
Susanna gets a wrong idea from Wimpie as the truth is made bare after someone was forced into a corner. Susanna gets words of encouragement from Louis over Quinton as Naomi handles her reality immaturely. Tertius finds out the agenda of Annelize, while the progress of Chanel's sister worries her. Also, Rian and Conrad have serious disagreements and At blames Conrad.
182nd episode of 3465 - Tuesday, 18th of February, 2020
News shocks Danny severally in a day, while Chanel discovers her father's interference in her life and Tertius doubts the words of Rian. Annelize discovers what At is undergoing as a brother and sister have a disastrous meeting, and Quinton implores Tertius to get involved in ER. Louis gets news about Kallie's estate from At as Quinton enjoys his position.
183rd episode of 3466 - Wednesday, 19th of February, 2020
Danny and his mother have secrets they need to unveil to each other as Vida unsettles Chanel. Quinton and a candidate get along compared to others, while Quinton gets the exact pictures of what his mother undergoes for the first time. Greeff and Maya rub themselves up in the wrong way, while Tim feels less confident about Danny because of the story that Jerry tells him.
184th episode of 3467 - Thursday, 20th of February, 2020
Susanna and Annelize meet, while Maya enjoys the company of Elana. Whenever Annelize has to deal with the candidates, she gets tough on them. Danny faces disillusionment and the future of the business gets Jerry worried, while Susanna's decision pleasantly surprises Wimpie.
185th episode of 3468 - Friday, 21st of February, 2020
Louis needs to say his goodbyes, while Greeff and Hlabi disagree about foul play. Vida gets an ultimatum from Jerry, while the word of Quinton becomes law. At is reluctant to discuss his past with his sister as Captain Botha raises various questions about Tim and Danny. Vida's day starts with different unsettling news while Susanna cross-examines Annelize.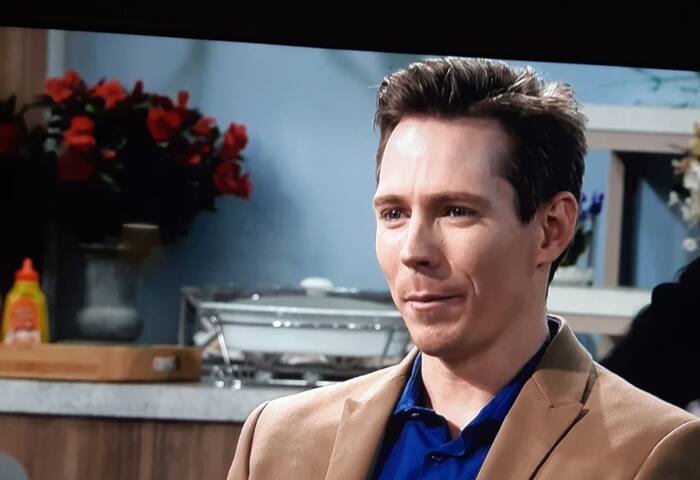 186th episode of 3469 - Monday, 24th of February, 2020
Quinton earns Maya's respect because of his decision, while Vida makes every effort to hinder Danny from finding out the truth about her visit to Cape Town. Steve believes that he understands what Captain Botha wants to accomplish with Danny and Vida, and apart from requesting Danny's assistance, Tim also shares a family secret with him. Susanna and At finally get to know about their share of the inheritance, and Wimpie sells a new idea to Susanna.
187th episode of 3470 - Tuesday, 25th of February, 2020
As the winner among the candidates is announced, the master manipulator is also revealed. With the trump card in Tim's care, only Danny cannot decide the future of Tim. The real circumstances of Susanna shock At, while Steve helps Maya in gaining perspective.
188th episode of 3471 - Wednesday, 26th of February, 2020
At finds out the reason why Susanna did not accept his offer, and Tracy shares the news that upsets Hugo. Vida gets Danny worried as the comings and goings of Danny get Chanel concerned. Danny keeps Vida in the dark.
189th episode of 3472 - Thursday, 27th of February, 2020
Jerry feels threatened and also gets Vida worried concerning Tim. Captain Botha confuses Danny, while Susanna receives a surprise at the flat. Steve's stubbornness frustrates Elana. Then, Danny has to think fast.
190th episode of 3473 - Friday, 28th of February, 2020
Steve appreciates Elana so well as a ring forms a point of discussion, and after realising what Chanel did, Danny decides to trust Captain Botha. Jerry persuades Vida of what is expected to happen with Tim, while Susanna and At find it hard functioning in peace. Then, Danny finally becomes very honest with Chanel.
With more than 3,000 episodes till date and from what you have read so far, you can see that there are yet so many exciting things to still expect from Binnelanders teasers. Therefore, as the premiere episodes broadcast at 19:30 on kykNET from Mondays to Fridays and the omnibus airs on Saturdays at 09:30, the same station, ensure not to miss it.
READ ALSO: Skeem Saam Teasers: February 2020
Source: Briefly.co.za