30 best small cars for South Africans 2020
Every year checks in with its new bag of promises and 2020 will bring a lot of surprises for those who are planning to buy new cars. The truth is that many small cars are brought to South Africa this year, and just in case you had a budget for one, then get ready to buy. But, which small cars South Africa should we expect in the year 2020?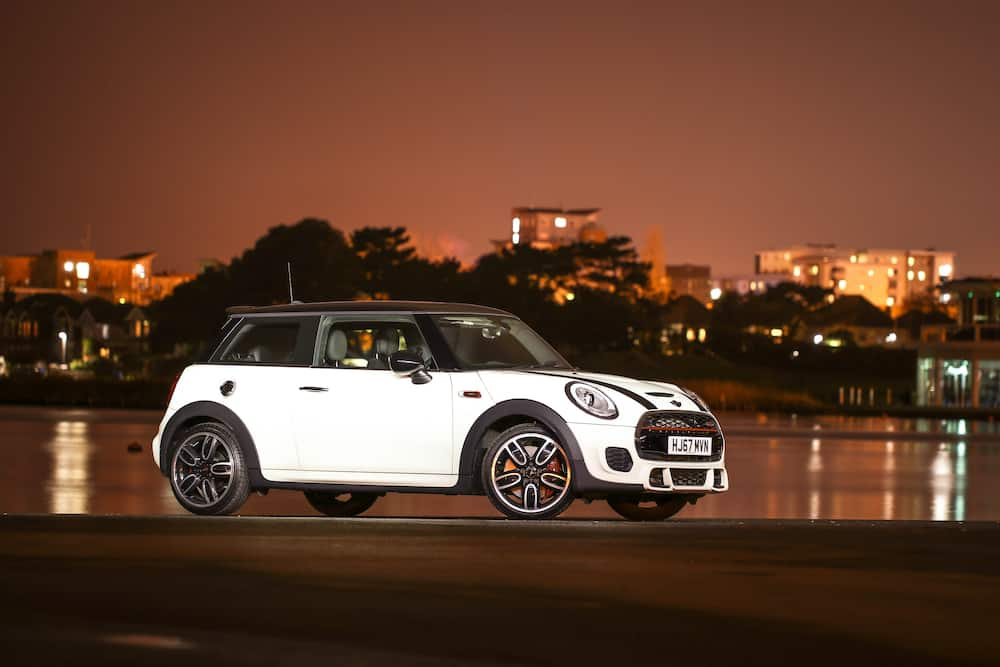 Whether you are looking to buy a sports car, a sedan, a luxury car, an electric car, an SUV, or any other kind, just read through the following list of the 30 best small cars for South Africans rest assured to find your choice.
1. Toyota Rush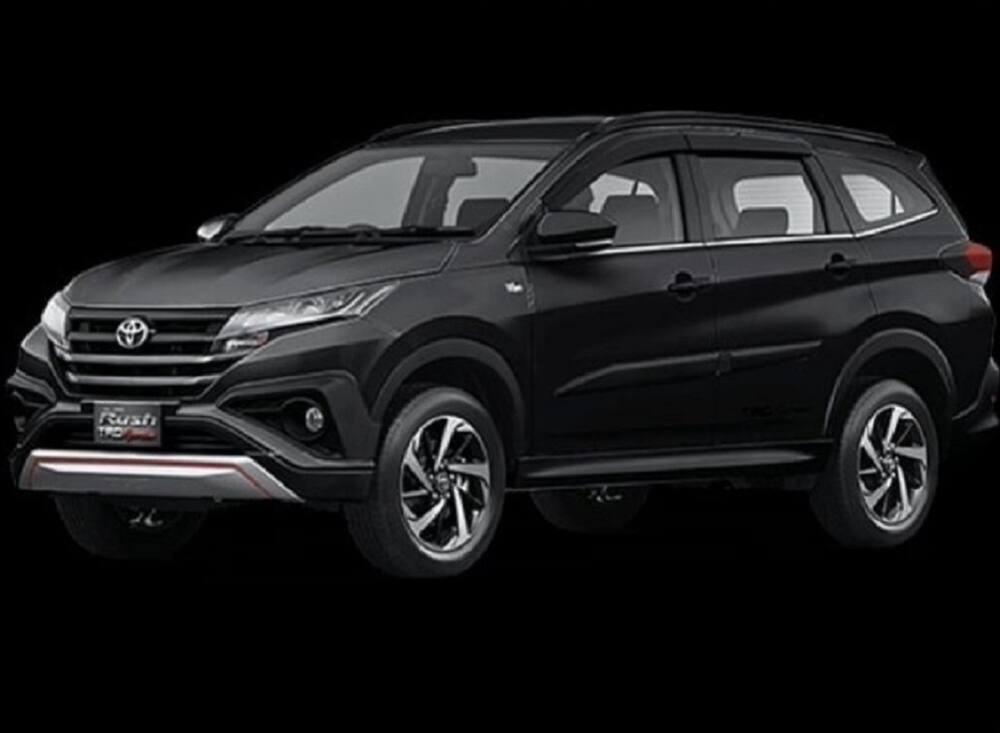 The Toyota Rush is a rear-wheel-drive machine with:
LED headlamps
An infotainment system
A navigation system
Push and start system
Its basic models may go for about R312000.
2. Ford Kuga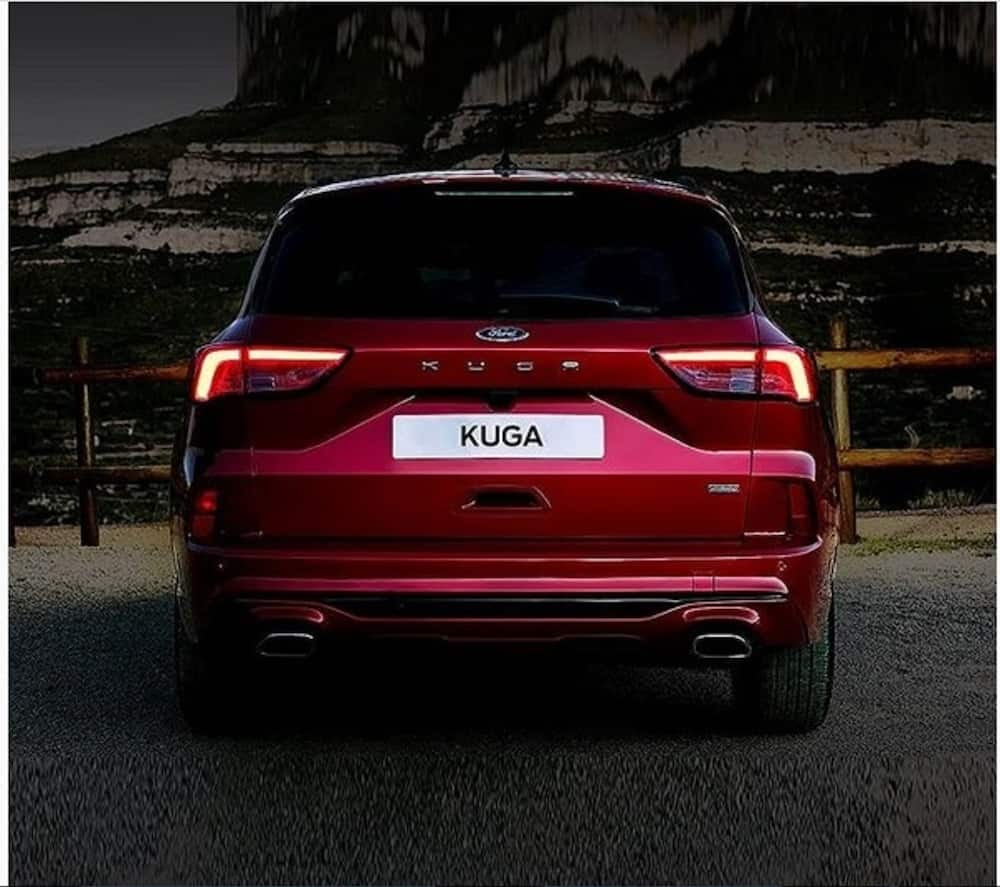 The Ford Kuga runs on a 2.0L/1.5L diesel engine. Other features include:
Infotainment system
Apple CarPlay
Android Auto support
LED lights
Paddle shifter
Hands-free tailgate
3. Ferrari F8 Spider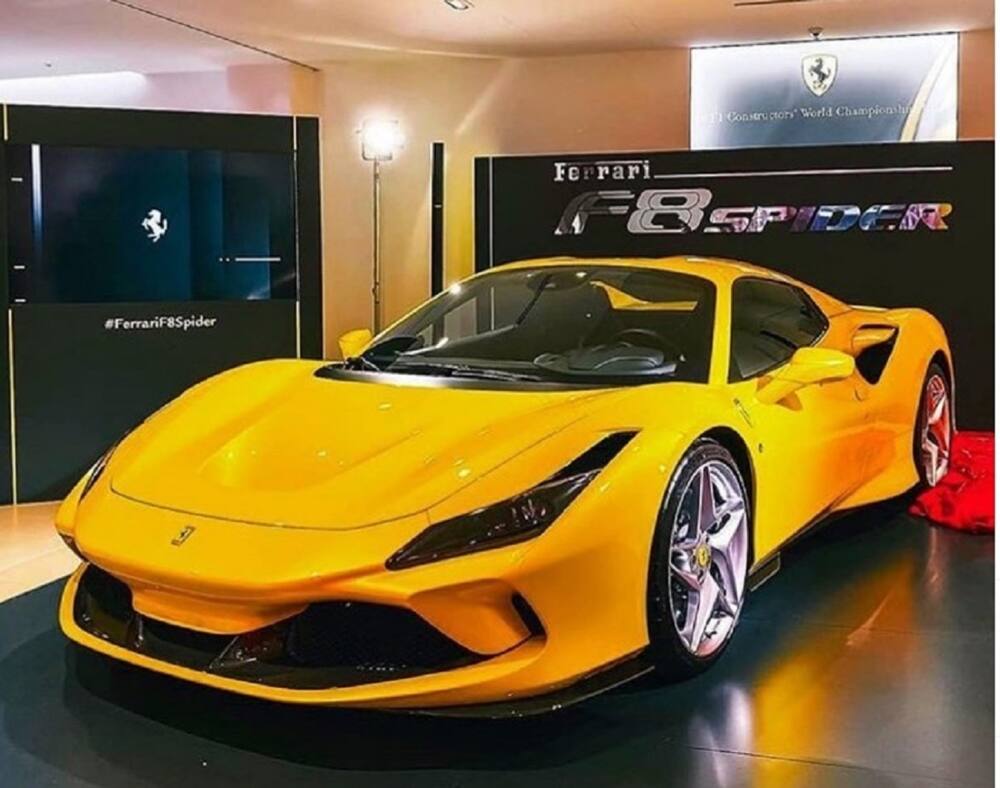 This small car comes with a folding top and it delivers enormous performance consistent with open-topped cars. It is a super-fast car with an acceleration of 0-100 kilometres per hour in 2.9 seconds, and it can move at a terrific 340 kilometres per hour. You can also expect the Ferrari 812 GTS.
READ ALSO: How to do learners licence booking online 2020?
4. Honda Ballade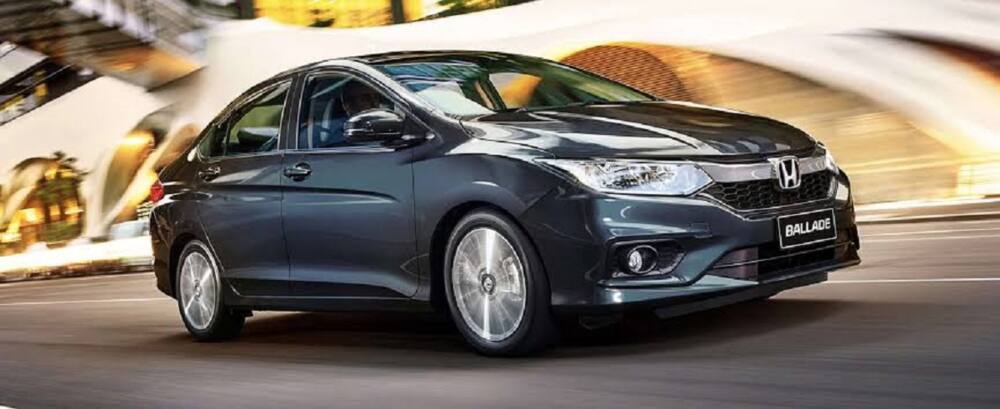 It is powered by:
1.0-litre turbocharged (3 cylinders) motor
It generates 90kW and 173 Nm
Its front wheels receive power via a CVT
It consumes approximately 4.2 L/100 km
The other expected products are Honda Civic Facelift and Honda CR-V Facelift.
Honda South Africa will confirm the arrival dates.
5. Aston Martini DBX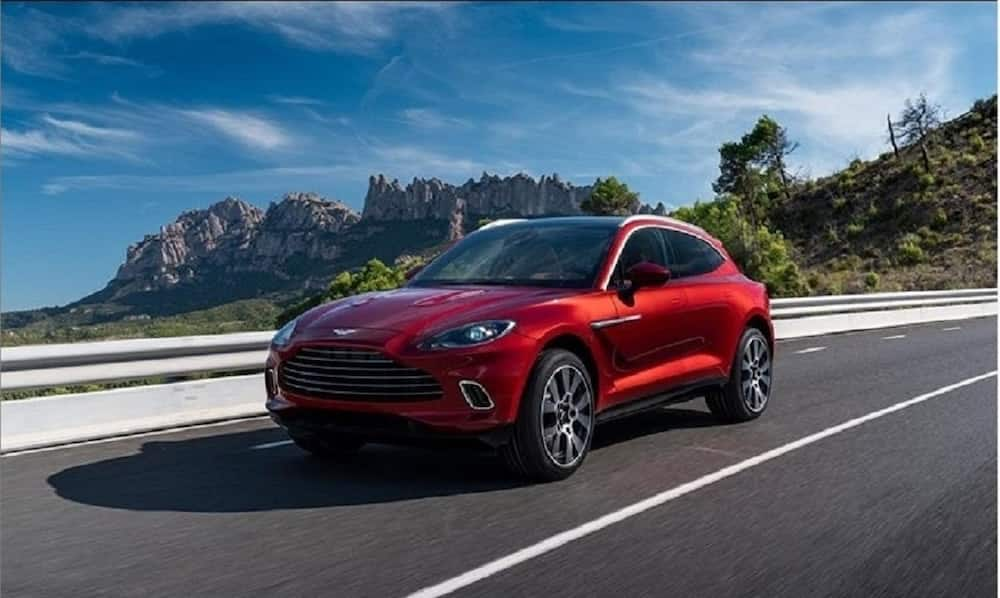 The Martini DBX promises powerful performance, and it delivers about 404 kW and 700 Nm. Additionally, it can accelerate from 0-100kph in 4.5 seconds up to a maximum speed of 291 kph.
6. McLaren GT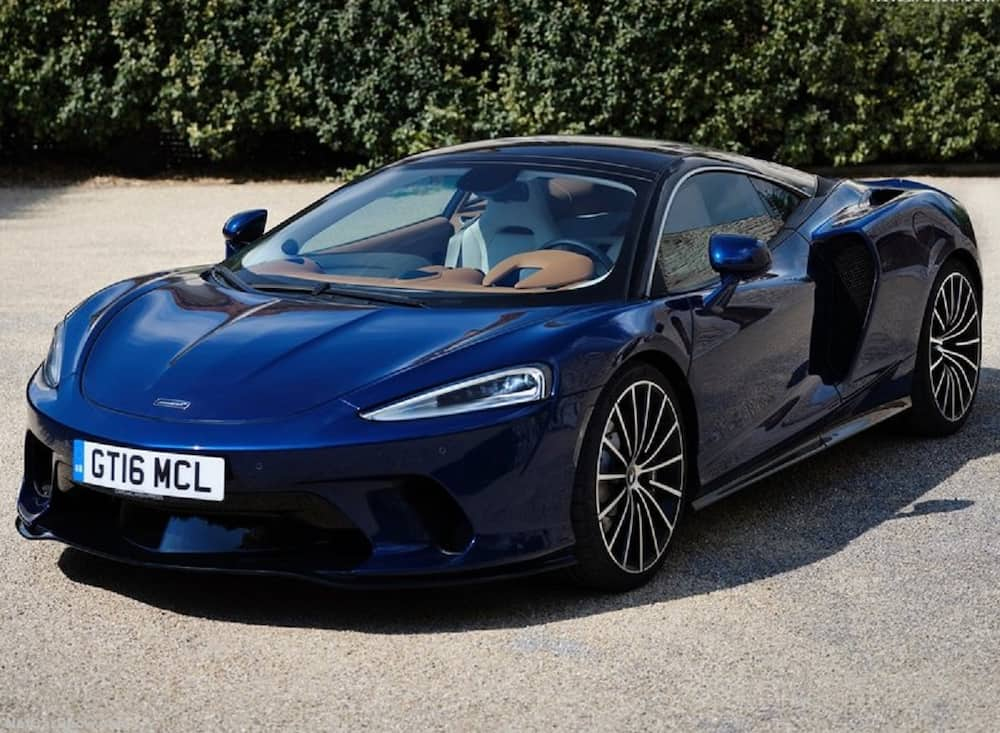 The MC Laren GT promises luxury and lots of comfort. It is a terrifically fast machine boasting an acceleration of 0-100 kph in 3.2 seconds and a maximum speed of 326 kilometres per hour. The other versions to expect include McLaren P26, McLaren Sports Series, and McLaren Super Series LT.
7. Mini JCW GP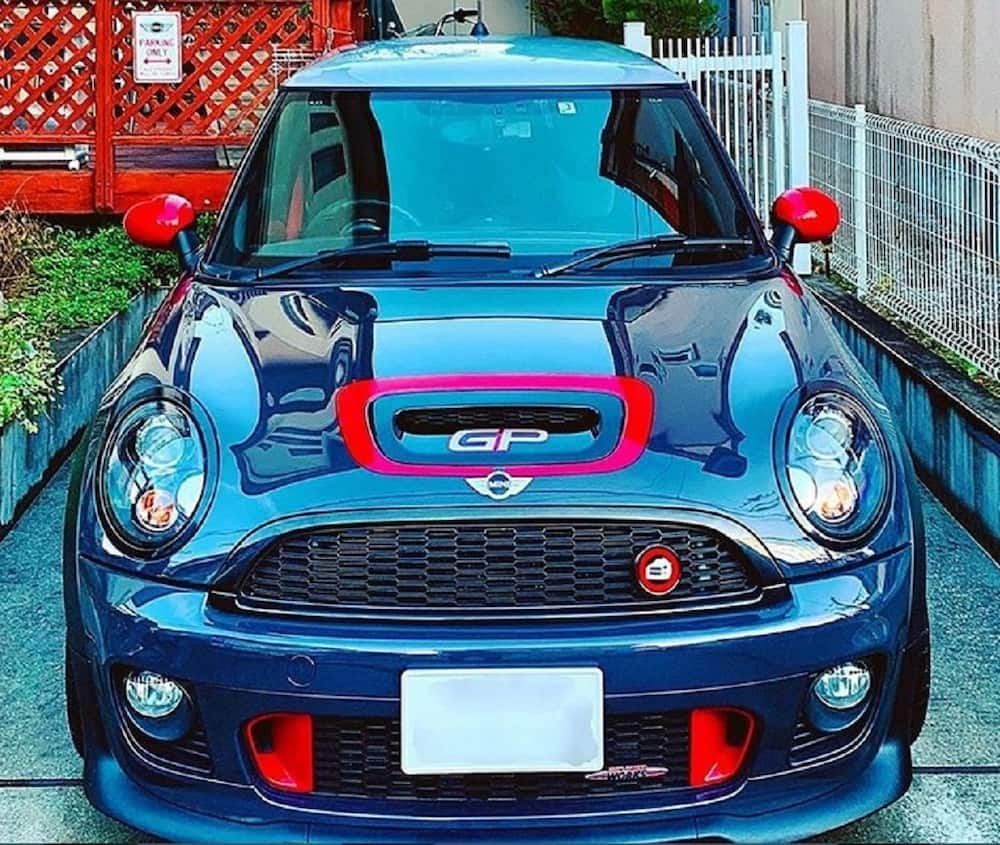 This model is one of Mini's best small cars. The features include:
225 kW and 450 Nm
2.0-litre twin-turbocharged engine
Acceleration of 0-100 kilometres per hour in 5.2 seconds
The maximum speed of 265 kilometres per hour
8. Mitsubishi Mirage - 2020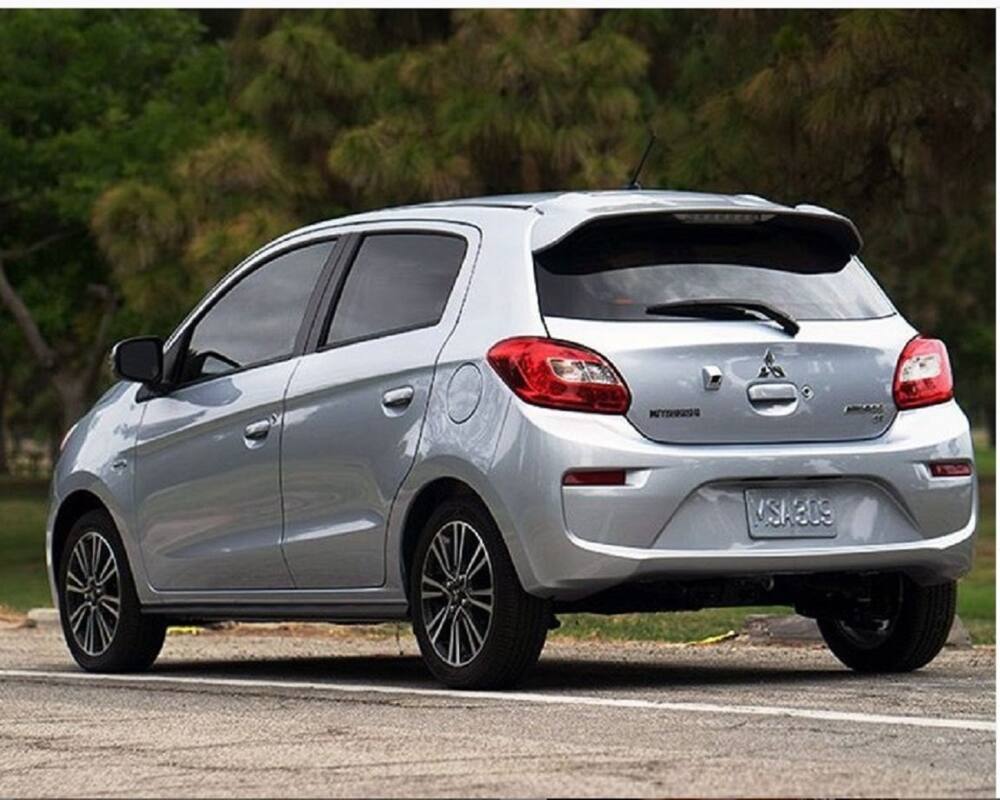 The latest version of the Mitsubishi Mirage budget machine was unveiled not so long ago, and it is expected in South Africa in 2020. It has a 1.2-litre engine, and it delivers 57 kW and 100Nm. You can also expect the Mitsubishi ASX facelift and the Mitsubishi Xpander.
9. New Opel Corsa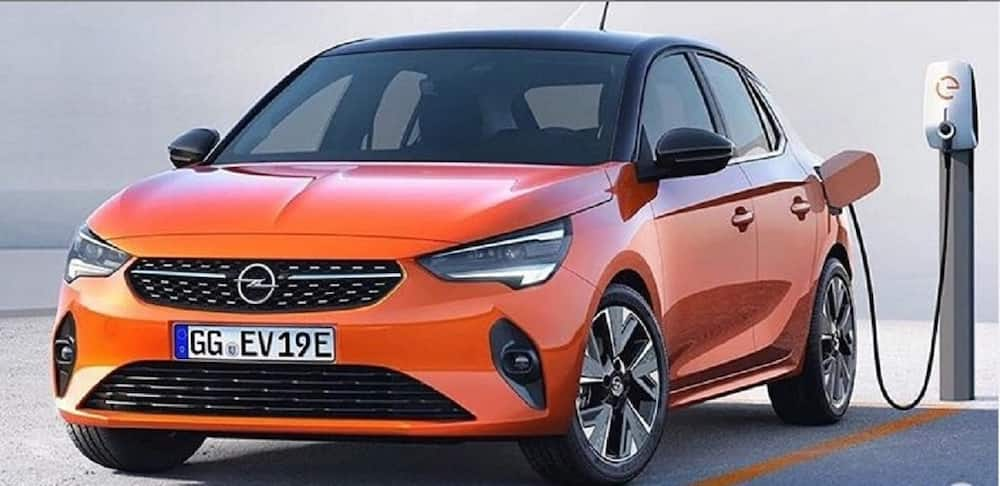 Approximately 28 millimetres longer than its earlier models, the New Opel Corsa is expected in South Africa during the second half of 2020. Its engines are:
96 kW 1.2-litre 3 cylinder turbo petrol
74 kW 1.2-litre 3 cylinder turbo petrol
55 kW 1.2-litre 3 cylinder petrol engine (mated to an 8-speed automatic or 6-speed manual transmission)
You can also expect to see the Opel Astra Facelift, Opel Zafira Life, and the Opel Vivaro Cargo / Panel Van.
READ ALSO: Renewing drivers license: How to renew your license in South Africa
10. Porsche Taycan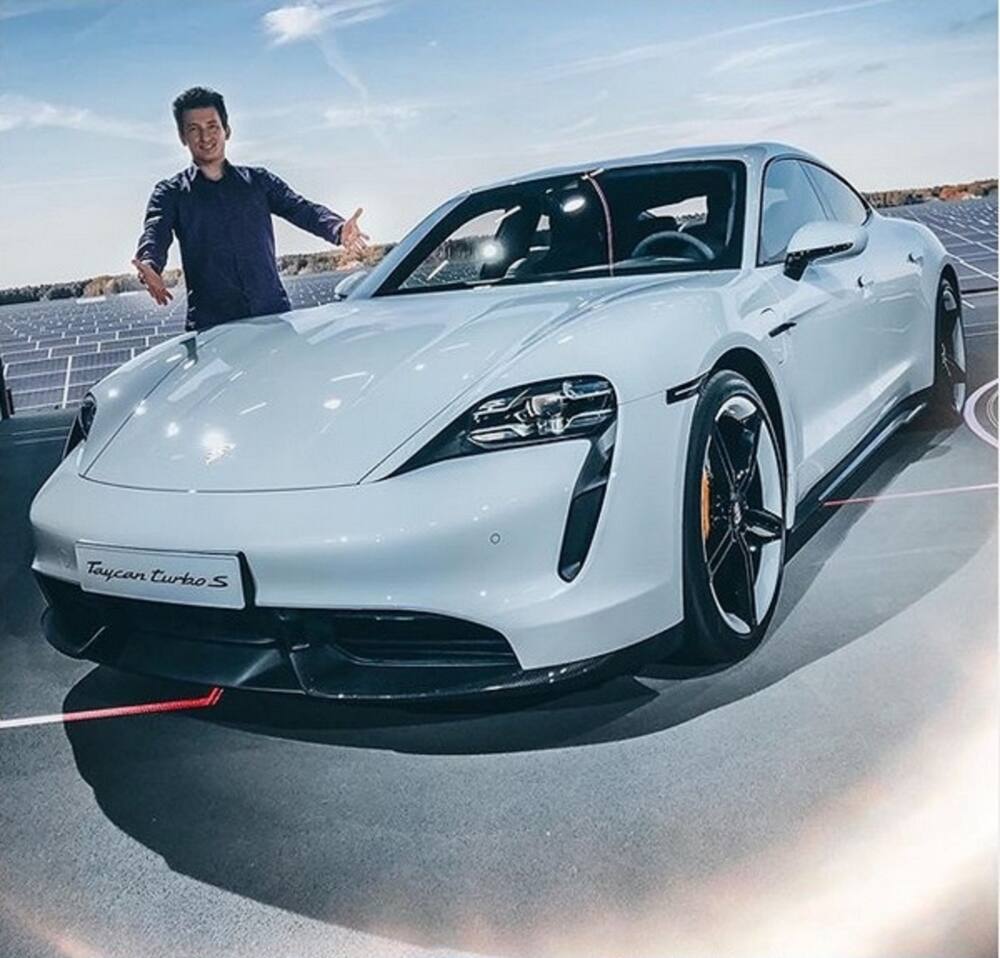 The Porsche Taycan is expected in South Africa during the second half of 2020. It will come in two versions: Turbo and the Turbo S. Other features:
It is powered by electric motors and batteries.
Both derivatives run on a 460 kW default mode, but it can receive additional power when necessary.
It claims a 0-100 acceleration speed in 2.8 seconds.
The maximum speed is 260 kilometres per hour.
Also, expect the Porsche 911 GT3, Porsche 911 GTS, and other models.
11. Suzuki S-Presso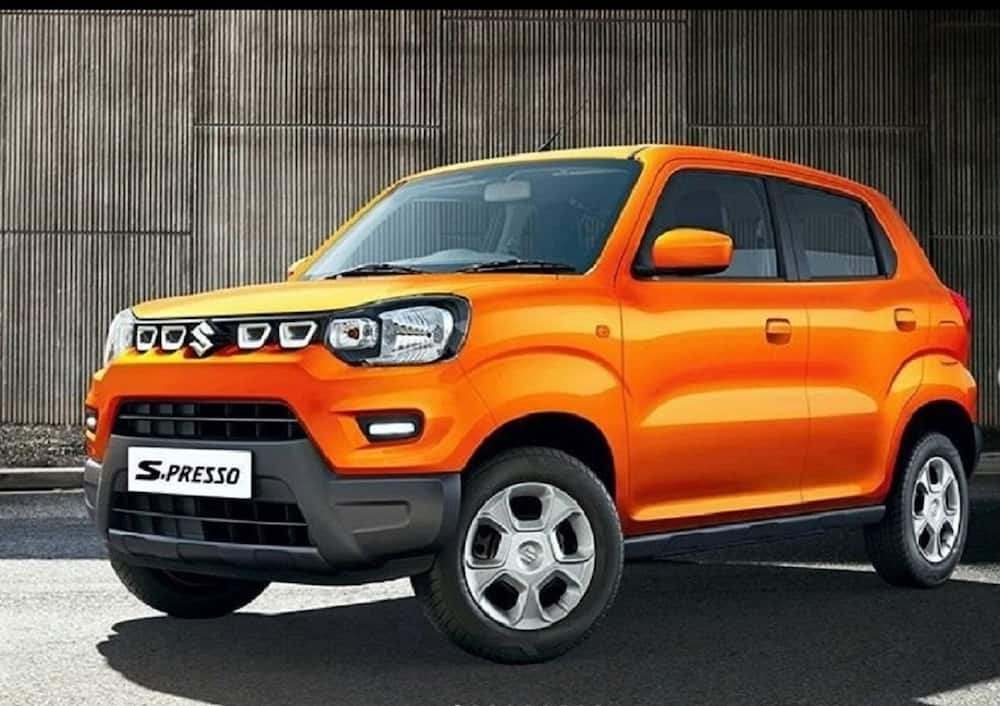 It is powered by a 1.0-litre engine and has 3 cylinders, which are ideal for 50 kW and 90 Nm.
12. Ford Eco-Sport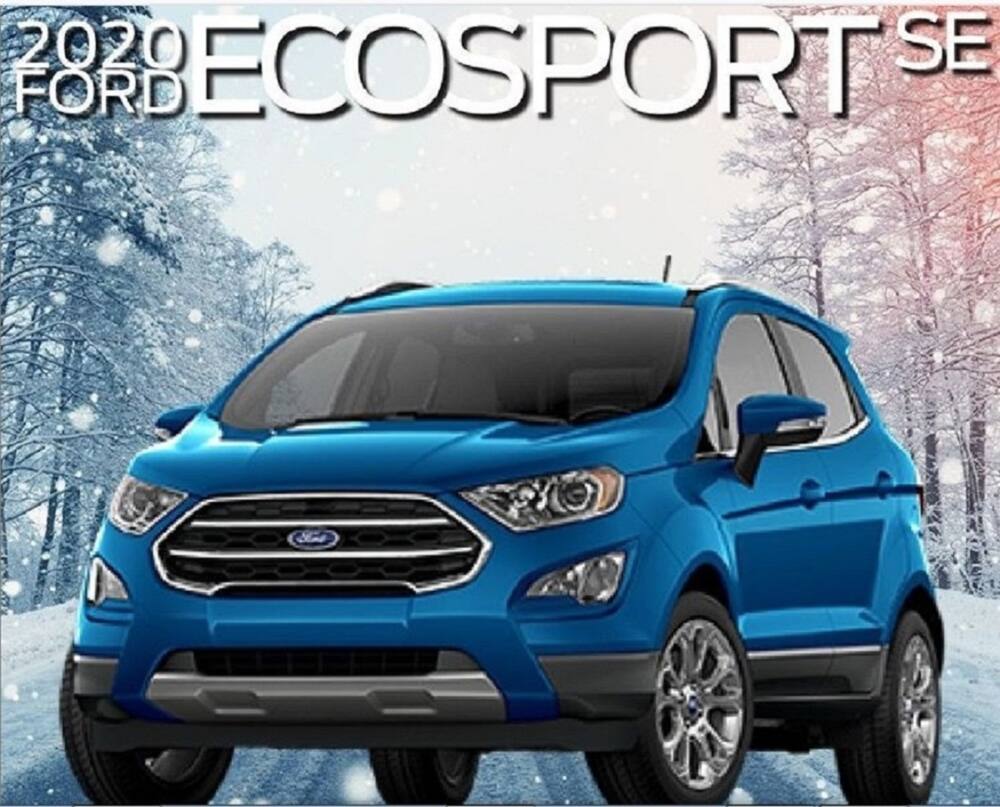 This one retails at approximately R258, 200, and Ford South Africa offers a monthly instalment of about R3, 999. It has an infotainment system, an Android audio, and Apple Car Play.
13. Ford Figo Freestyle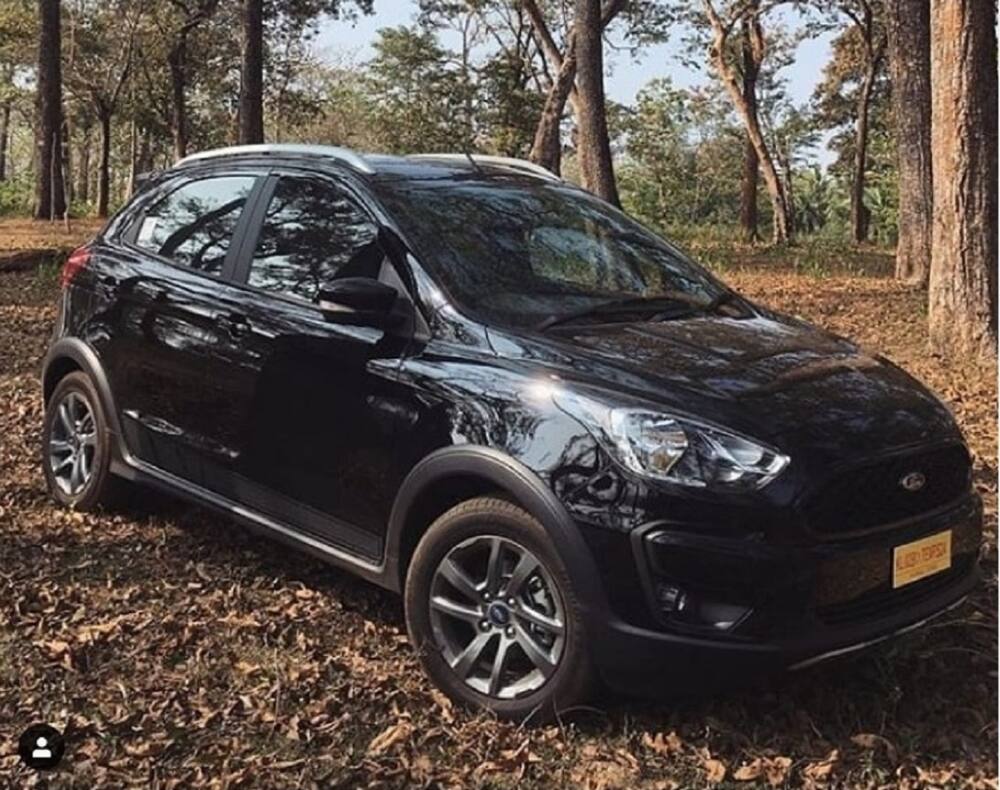 The Figo Freestyle has such features:
a 3 cylinder, 1.2-litre engine
71kW and 120 Nm
Ford calls it a CUV or Compact Utility Vehicle.
14. Toyota CH-R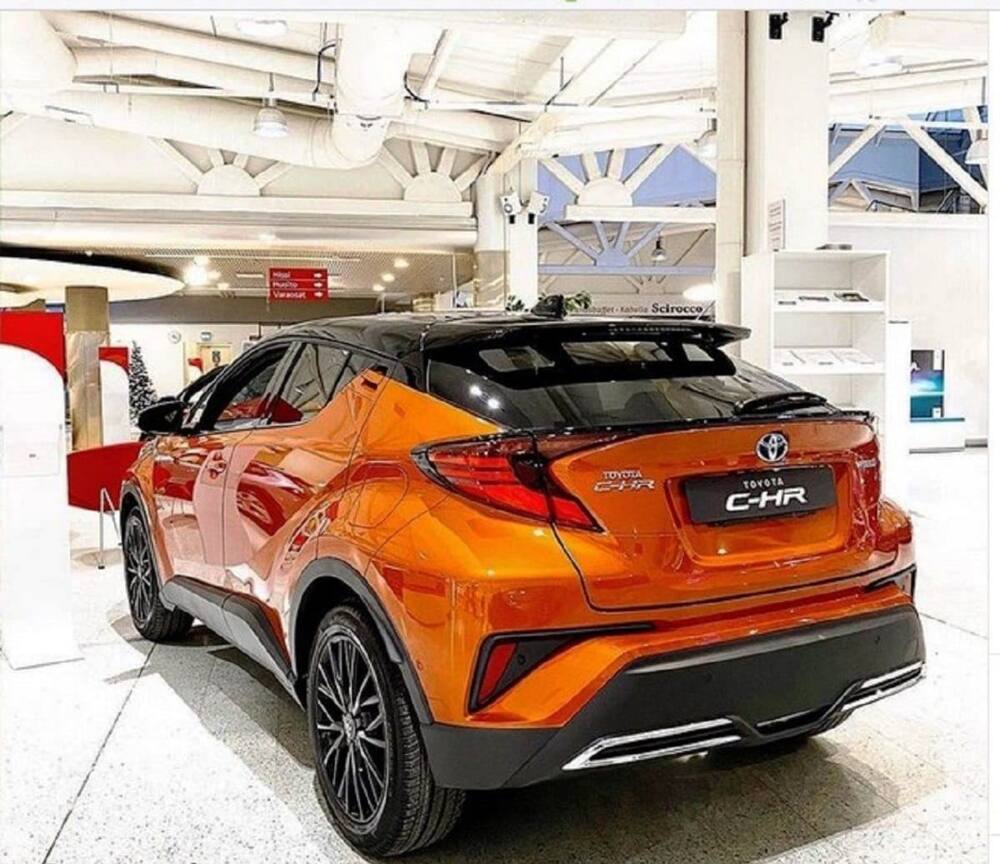 Its pricing starts at approximately R346, 200. Other features include:
Four-wheel drive
1.2-L 4cylinder engine
Bi-halogen headlamps
A navigation system
Android Auto / Apple car play
Reverse camera
LED daytime running lights
15. KIA Sportage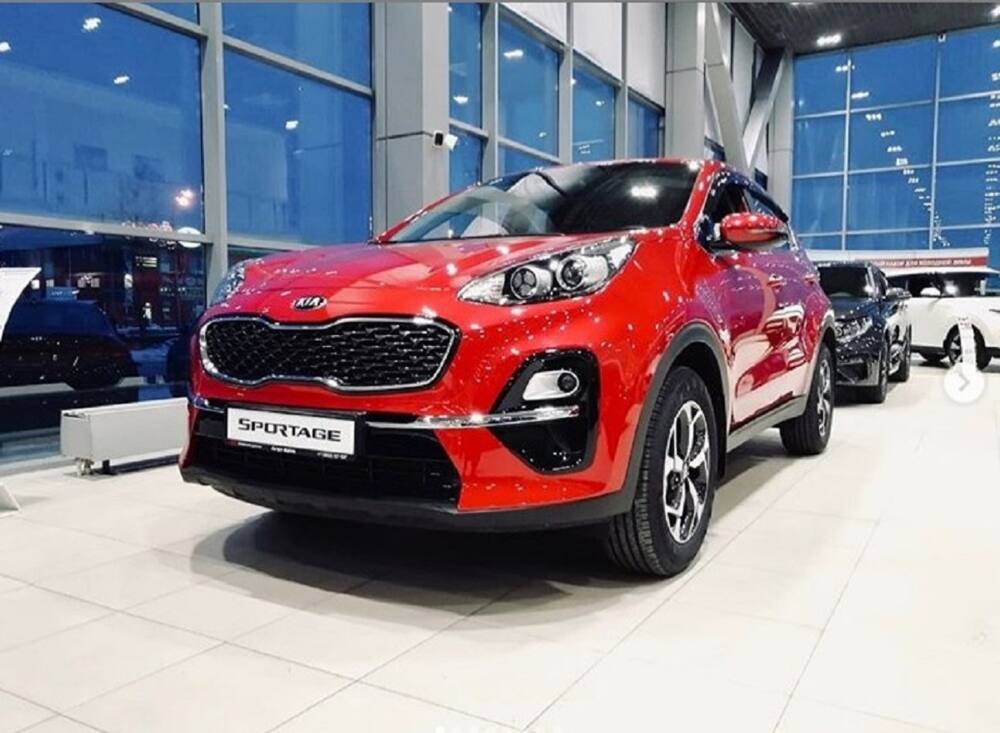 The KIA Sportage comes with a host of admirable features like:
An infotainment system
LED lights
The wireless phone charging pad
JBL surround sound and sunroof
Android Auto & Apple car play
You may have to part with an R389, 995 at a monthly payment of R4, 999.
16. Mazda CX-30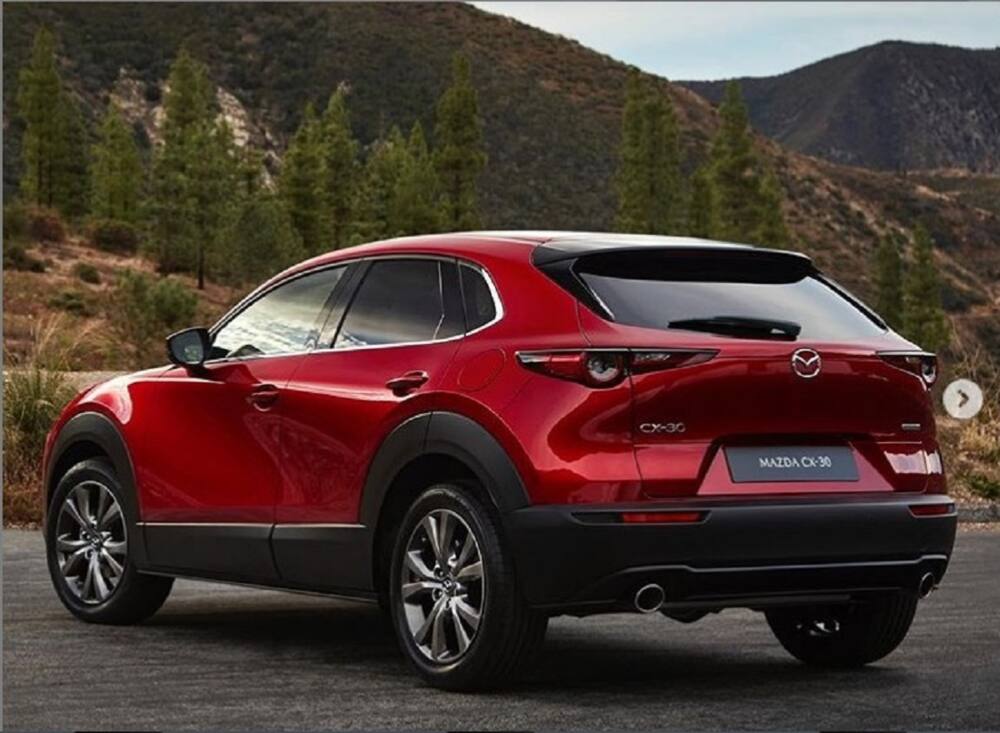 Mazda's new global SUV, the CX-30 was launched recently, but South Africa will receive it during the first four months of 2020. It may be offered with:
88kW and 153Nm (1.5-litre 4-cylinder petrol engine)
121kW and 213 Nm (2.0-litre 4-cylinder petrol engine)
17. Peugeot 2008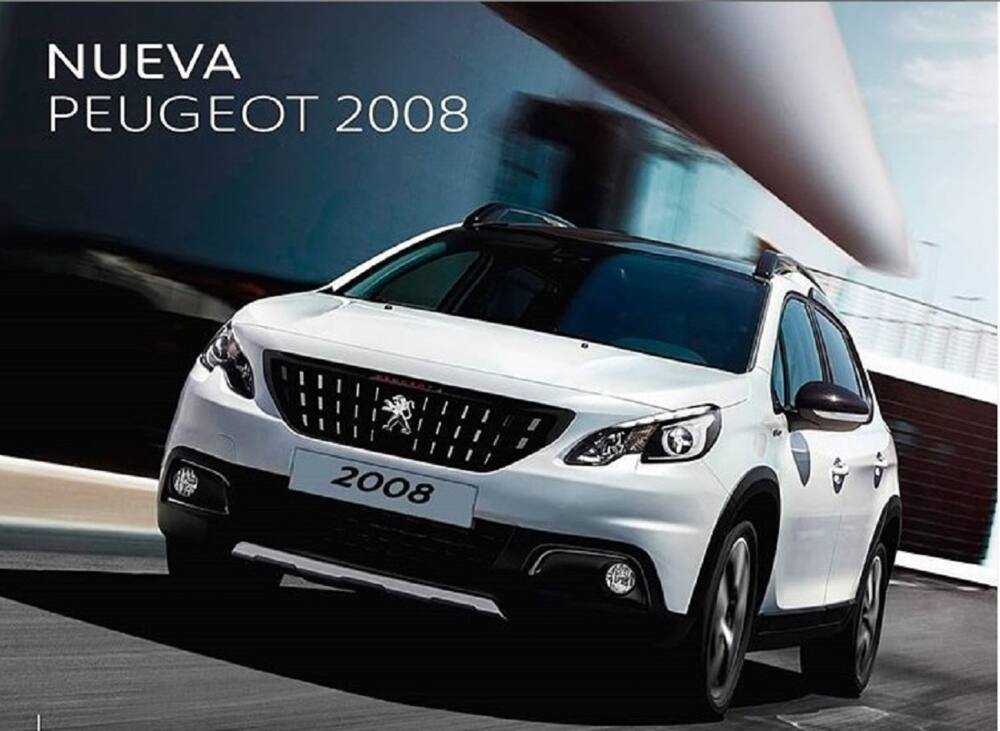 The new Peugeot 2008 is quite impressive both in and outside, and the features may include:
Electric, diesel and petrol options
Fitted with a particle filter
Complies with the current Euro 6 standards
1.2-litre 3-cylinder petrol engine
1.5-litre 4-cylinder diesel engine
Available in 74kW, 96kW and the 115kW offering
The electric version has a 100kW and 260 Nm and it can go for 310 kilometres on a single charge
18. Renault Captur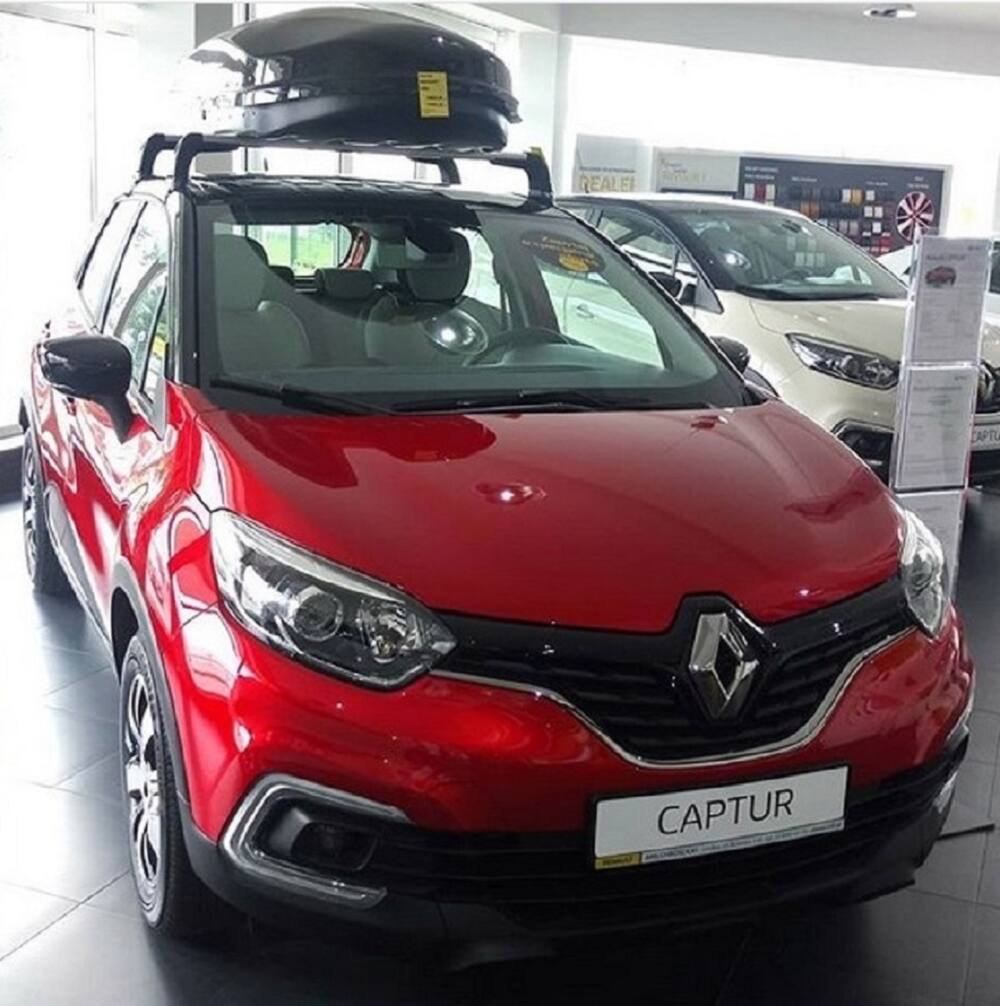 It has sold more than 1.2 million cars since 2013 and below are the engine capacity options:
1.0-litre 3-cylinder turbo petrol engine (73kW and 160Nm)
1.3-litre 4-cylinder motor (95kWand 240 Nm)
1.3-litre motor (114 kW and 270 Nm)
1.5-litre 4-cylinder motor (70kW and 240Nm)
1.5-litre 4-cylinder motor (115 kW and 260Nm)
There are more products to expect like the Renault Triber, Renault Sandero Stepway Plus, Renault Clio, Renault Megane Facelift, Renault Megane RS Trophy, Renault Duster Techroad Limited Edition.
19. Updated Jaguar F-Type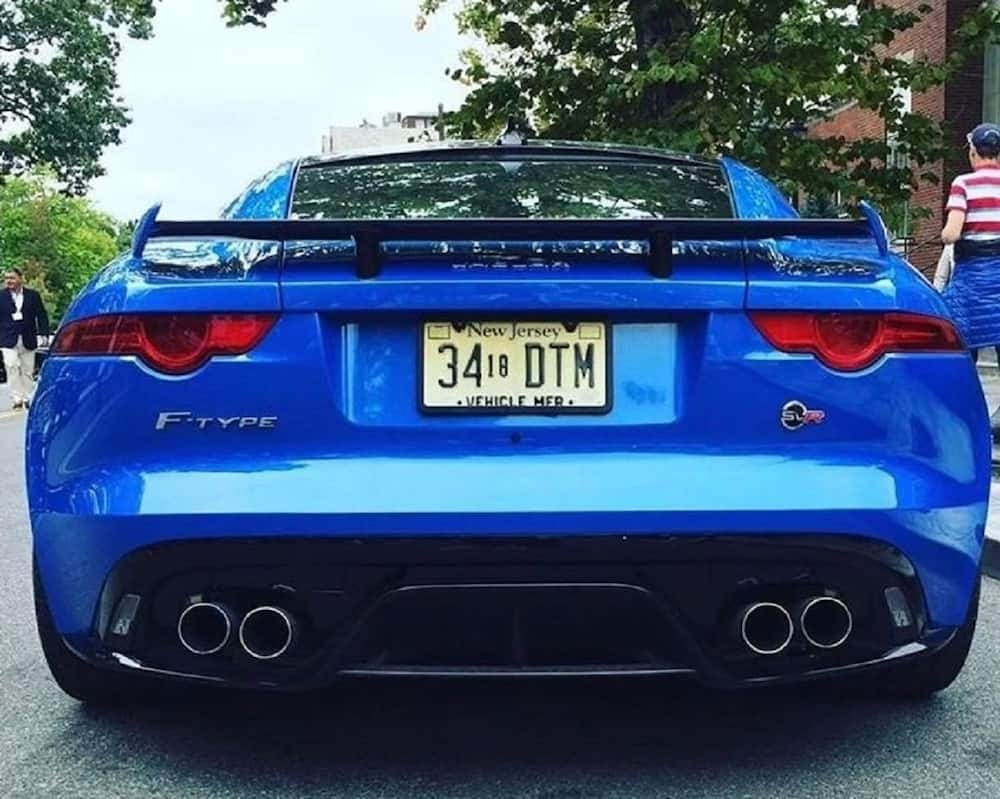 The updated F-Type presents with the 4, 6 and 8 cylinder 2.0-litre engines (221 kW and 400Nm).
Other engine capacities are:
The V6 3.0-litre with 283kW and 459 Nm
The V8 5.0-litre 331 kW and 580Nm
The up-rated F-Type R has an output of 423kW and 700 Nm, and it can zoom from 0-100 kilometres per hour in 3.7 seconds. It can hit a top speed of 300 kilometres per hour.
The 5.0-litre V8 can accelerate from 0-100 kilometres in 4.4 seconds and it can run at a maximum speed of 285 kilometres per hour. It comes in both convertible and coupe forms.
20. Volkswagen Golf 8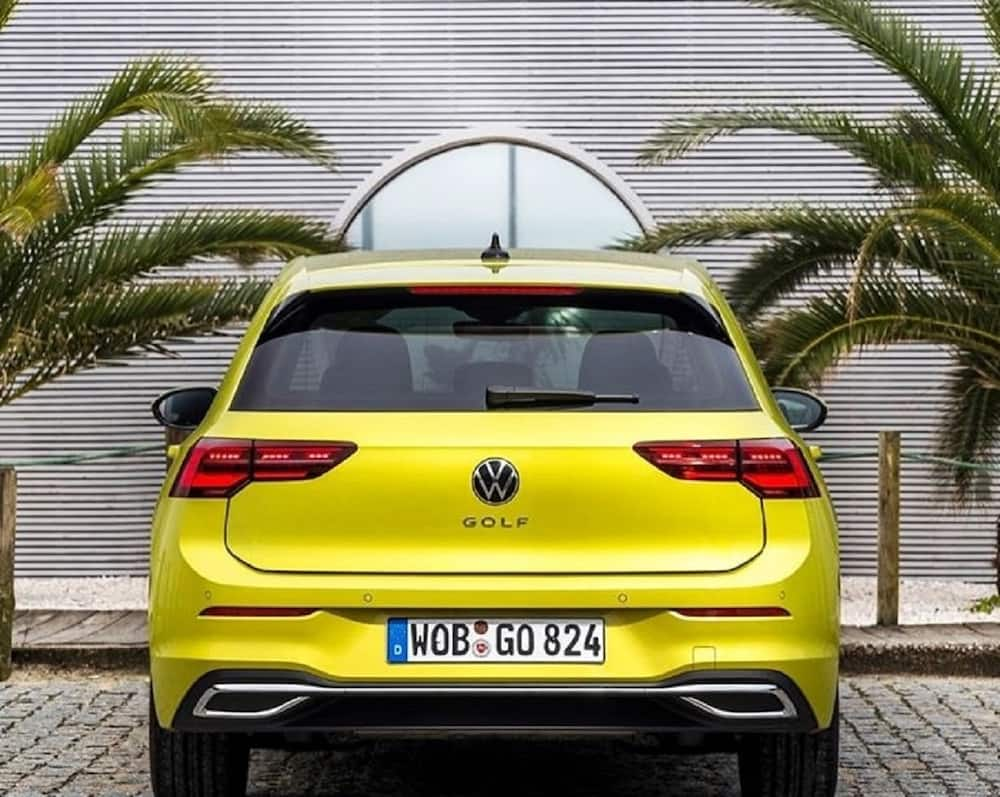 Golf 8 has undergone a massive technological upgrade by, for example, doing away with buttons and instead introducing touch screens. In South Africa, it will be sold with a DSG transmission. Other Volkswagen products to expect are the Volkswagen Golf GTI TCR and the Volkswagen T-Cross 70kW.
21. Fiat 500X Facelift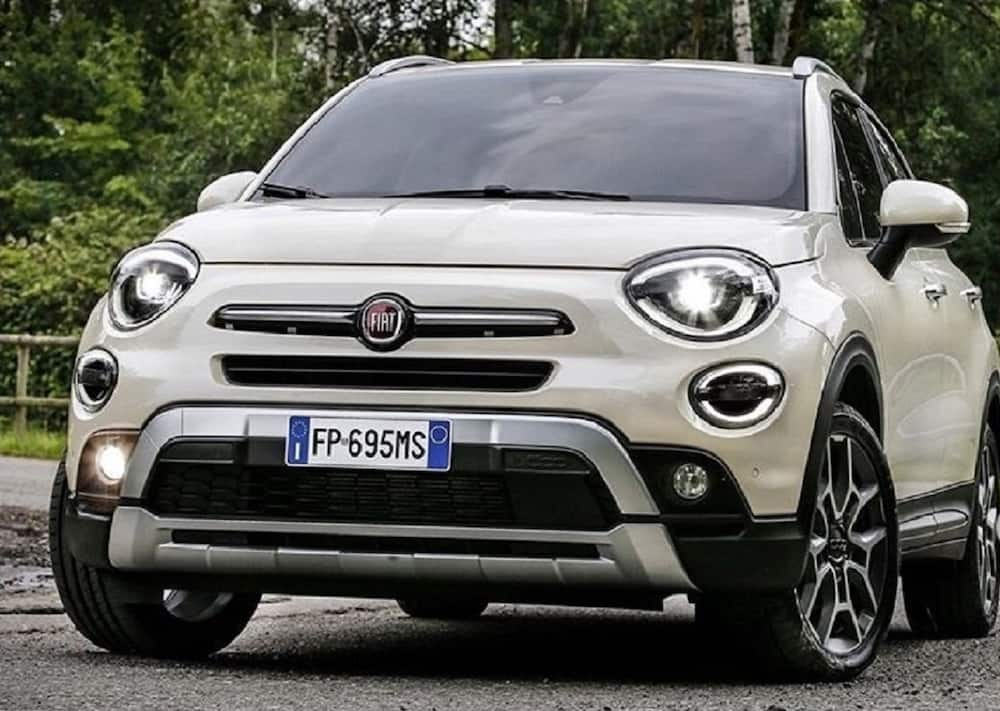 This is one most ideal cars for women and should be in the local showrooms during the first half of 2020. Here are the engine capacities:
90kW and 190Nm, 3-cylinder turbo petrol engine
110kWand 270Nm, 4-cylinder motor (1.3 litres)
70kW and 200Nm (1.3-litre turbo diesel)
90kWand 320Nm (1.6-litre turbo diesel)
110kW and 350 Nm (turbo diesel)
22. Volvo S60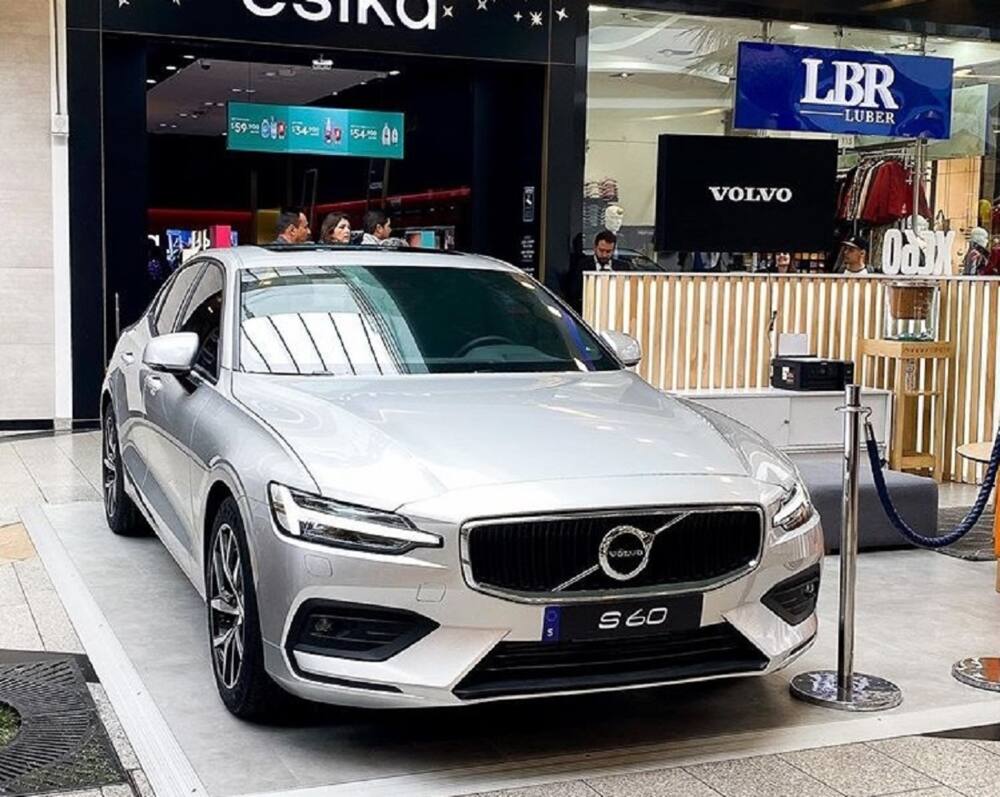 Volvo has had a rather quiet year, but the possibility of the latest Volvo S60 landing in South African showrooms is quite high. The timing will be communicated soon.
23. Toyota Corolla Sedan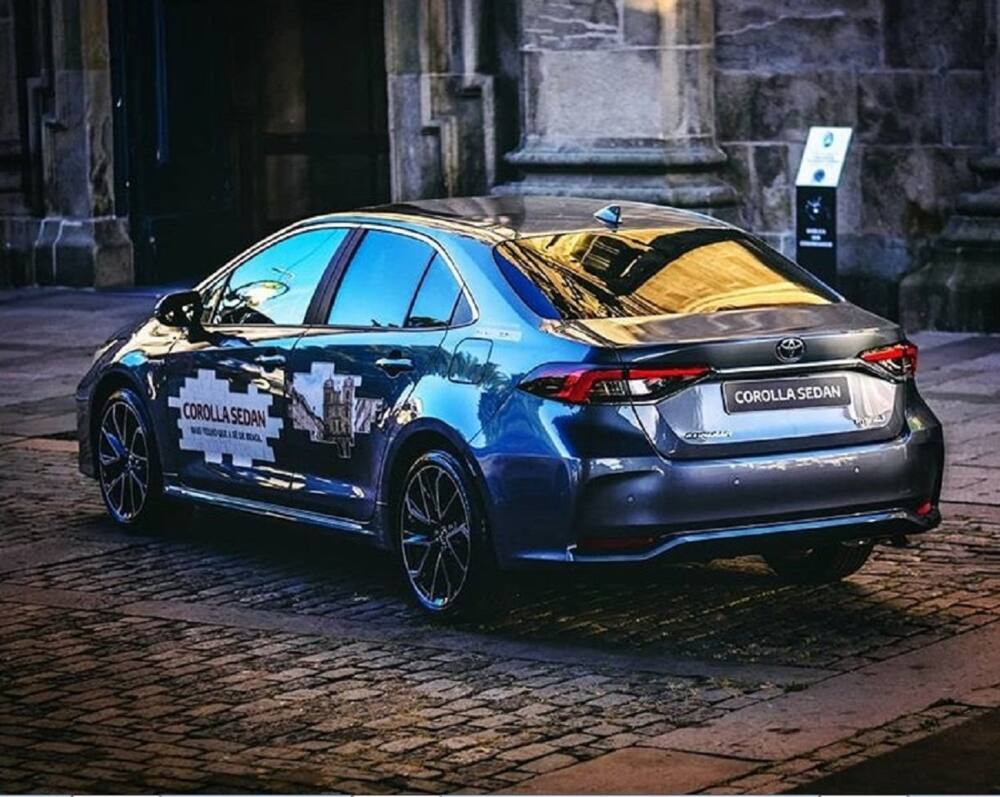 The latest Toyota Corolla's measurements are:
4640 mm long
1780 mm wide
1435 mm tall
2700 mm wheelbase
Its engine offers are:
1.2-litre, turbo, 4-cylinder motor (85 kW and 185 Nm)
2.0-litre, 4-cylinder mill (126kWand 205 Nm)
It is promised to be one of the most efficient small Toyota cars.
24. Opel Mokka X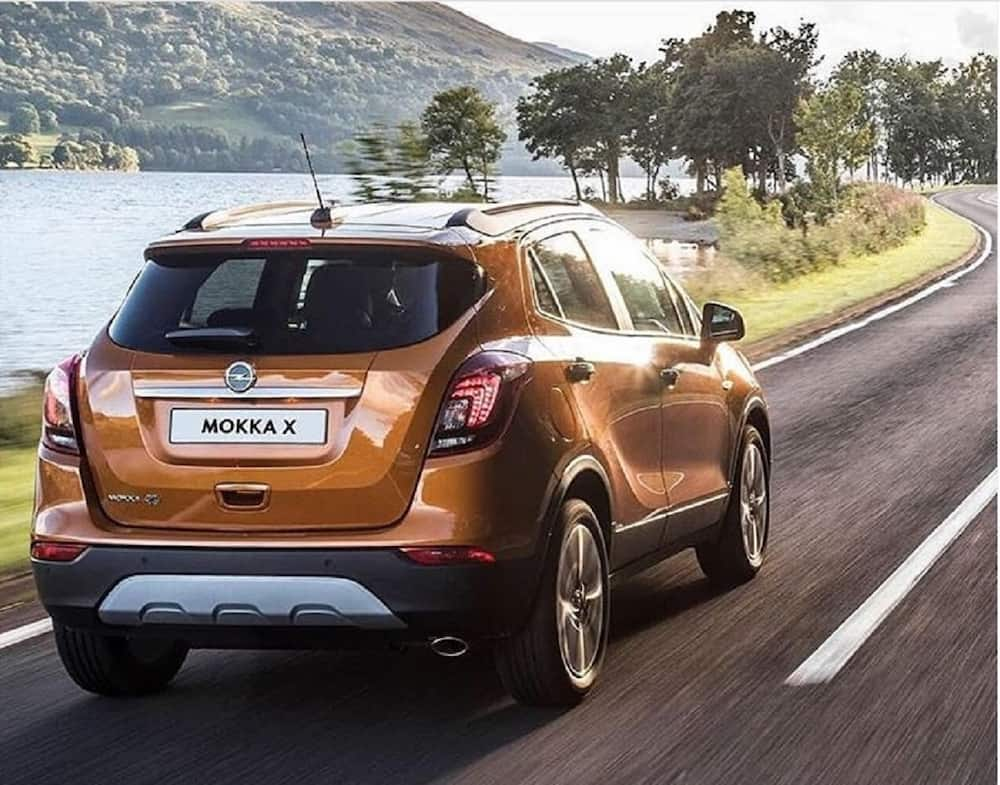 For the Opel Mokka X, save up at least R360, 980. Some of its features are:
1.4 turbo 6-speed automatic engine
LED lights
Apple CarPlay and Android Auto support
25. Nissan Kicks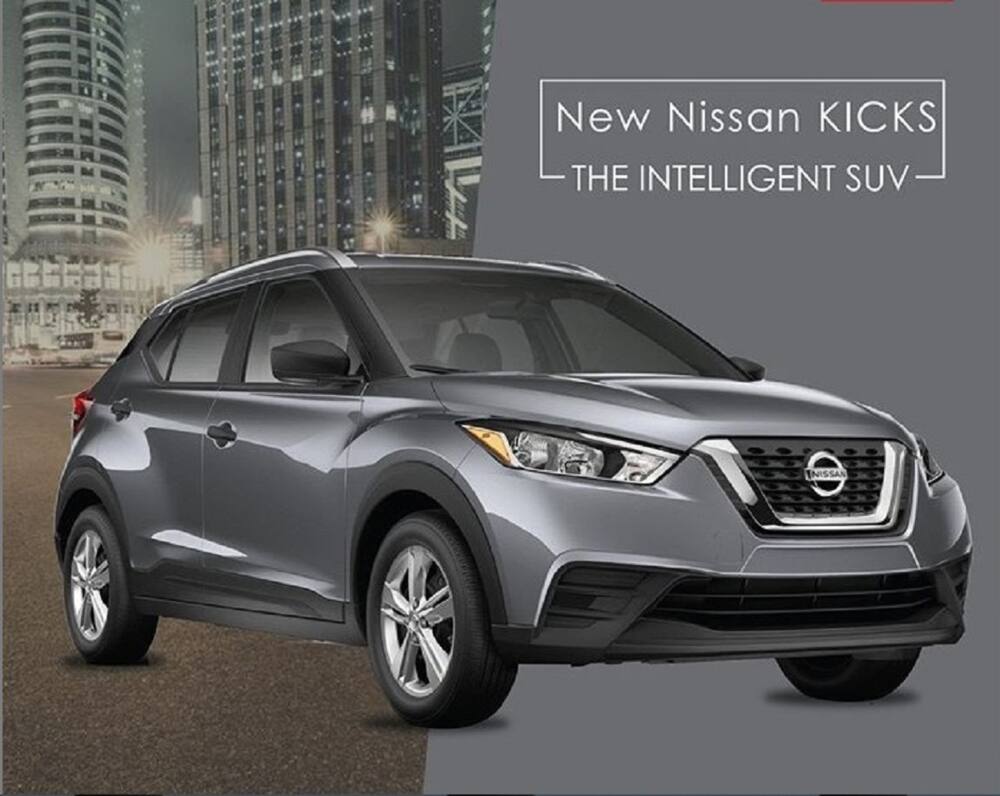 Features:
1.6-litre petrol motor
Runs on ethanol and gasoline
It pushes 84kW and 152 Nm
More Nissan products to arrive are the Nissan Juke, Nissan X-Trail, and Nissan Qashqai.
26. Suzuki Vitara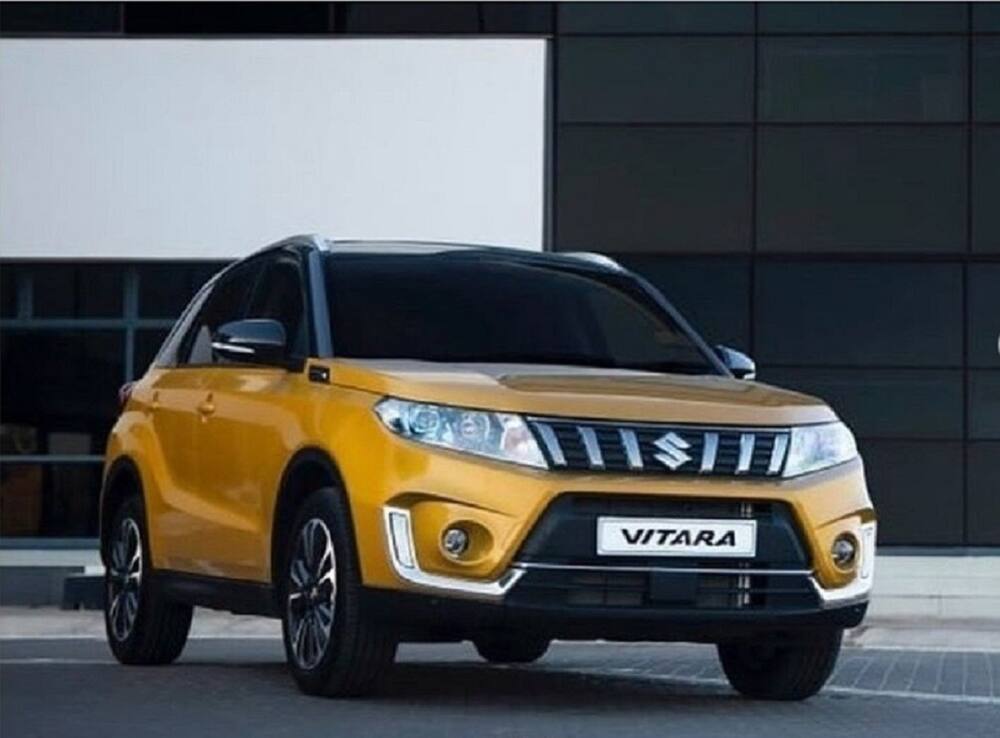 For a Suzuki Vitara, you need at least R284, 900 to take one home. More features include:
Available in both diesel and petrol engines
Panoramic sunroof
Infotainment system
Available in 2 and 4 wheel drive
Seven airbags
27. Subaru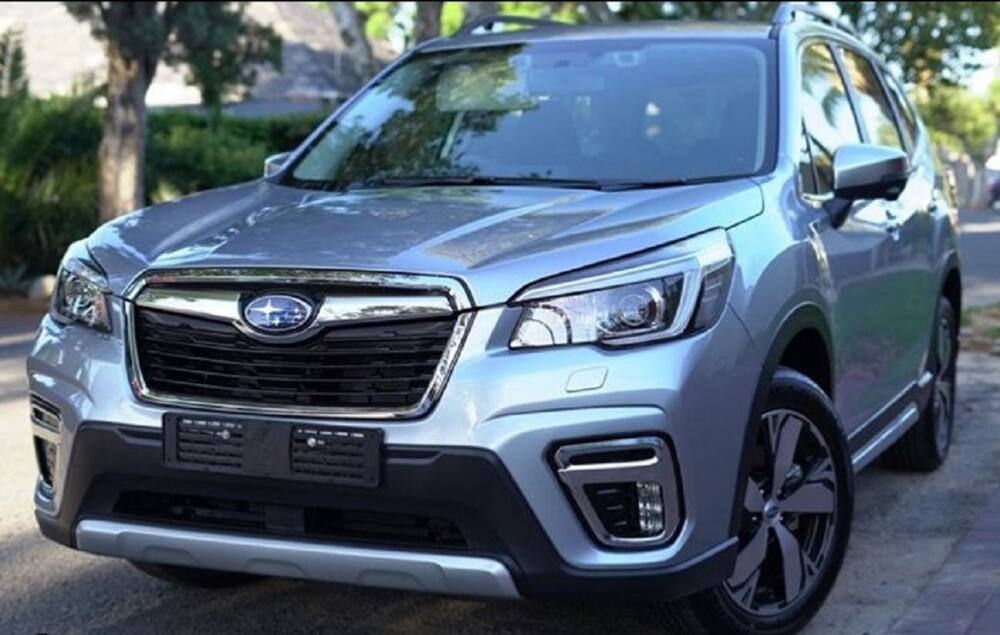 Subaru is bringing in the Subaru XV facelift and Subaru Forester.
28. Mercedes Benz GLB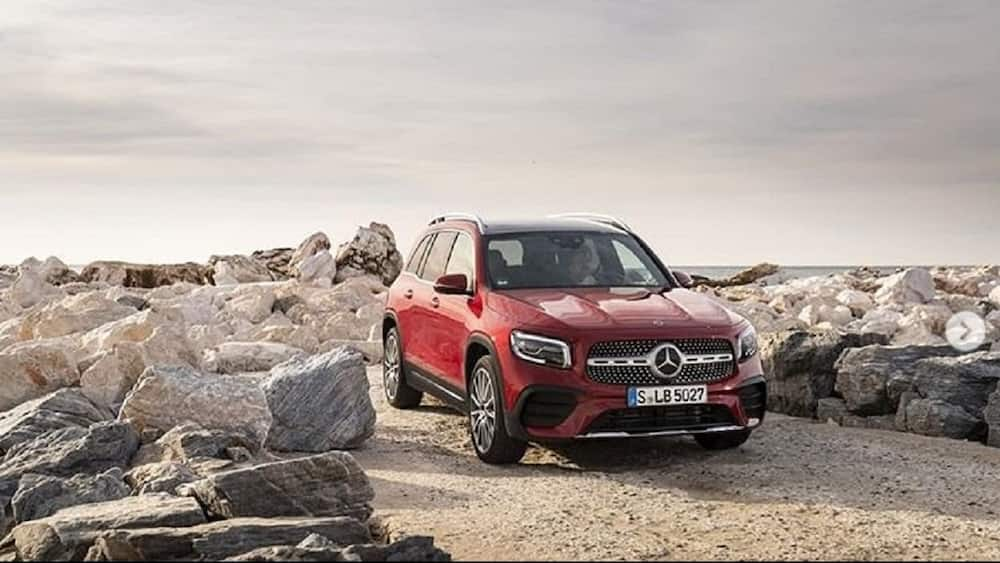 Features:
Provides 7 seats
Available in the 2 and 4-wheel drive options
GLB 250 engine delivers 165 kW and 350 Nm
The GLB A35 engine delivers 225 kW and 400Nm
29. Hyundai i30N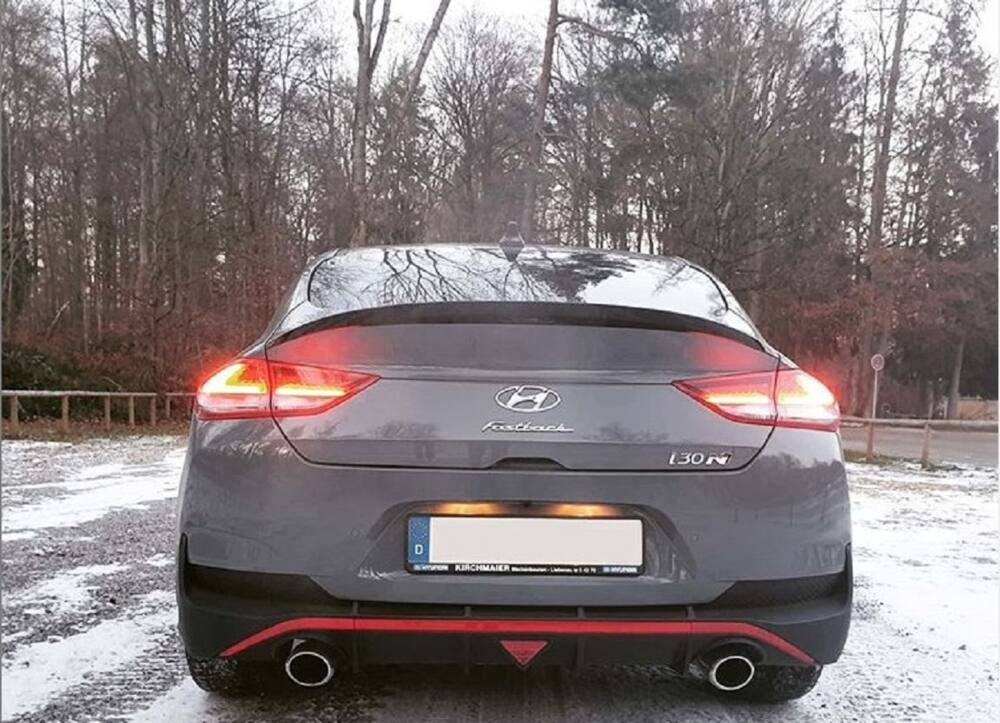 Hyundai will arrive in January 2020, and it is in two versions:
2.0-litre turbo petrol engine (202 kW and 353 Nm)
2.0-litre 184 kW 353 Nm
They accelerate at 100 kilometres in 6.1 seconds and 6.4 seconds in the listed order.
More products from this brand are the Hyundai Grand i10 and Hyundai.
30. Mini Cooper SE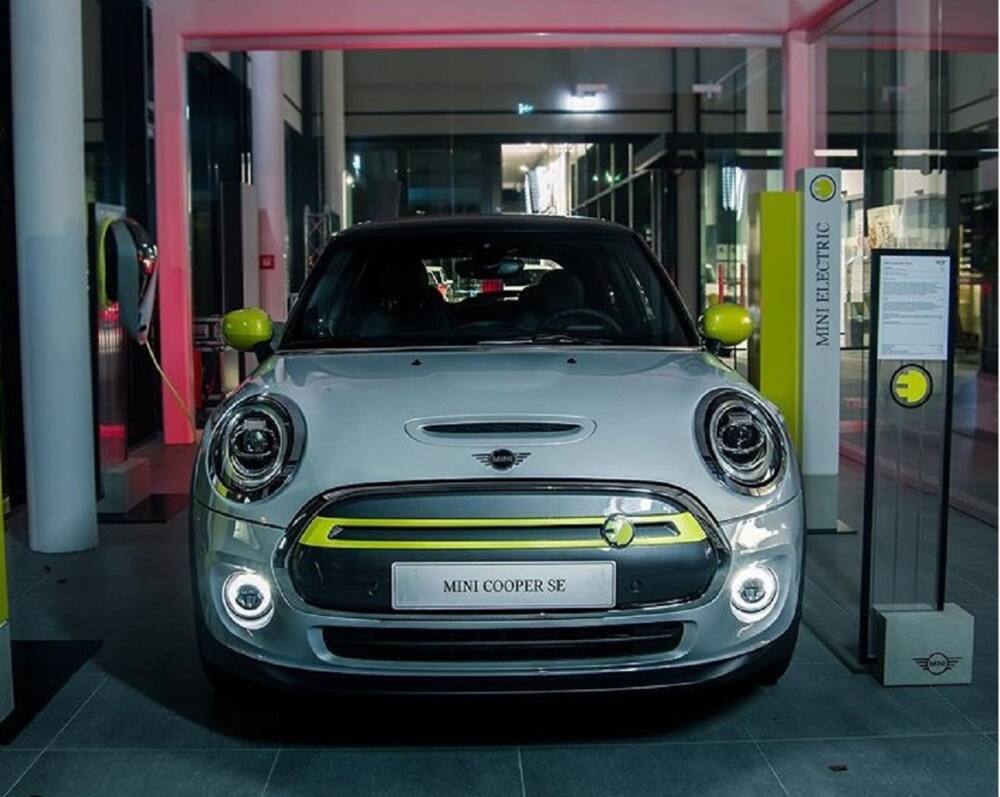 Recently, BMW released the MINI Cooper SE. It is fully electric, and it can go for up to 270 kilometres per hour.
Having read the above list, it is clear that 2020 will have many small cars for sale. These will include entry level cars, small SUV cars, and small automatic cars.
READ ALSO:
How to check vehicle registration status online in South Africa before purchase
Vehicle license renewal - What do you need to renew vehicle license in 2019?
Forget waiting in line: Get your vehicle's licence renewed online
Source: Briefly News