The past year had its ups and downs: we laughed, celebrated and cried together as a country. Briefly.co.za now takes a look back at what trended in 2019 with the help of Meltwater Africa.
PAY ATTENTION: Click "See First" under the "Following" tab to see Briefly.co.za News on your News Feed!
From "Bomboclaat" to "#StrongerTogether," several topics dominated the internet in 2019. Meltwater Africa uses its software to determine the hottest social media topics in South Africa and shared them with Briefly.co.za.
Here are the seven topics that trended in Mzansi:
1. #AmINext
The death of Uyinene Mrwetyana - a student in Cape Town - birthed the #AmINext movement on social media.
South Africans protested the high levels of gender-based violence in the country. According to the stats, the hashtag was used on social media over 17 700 times in just three months.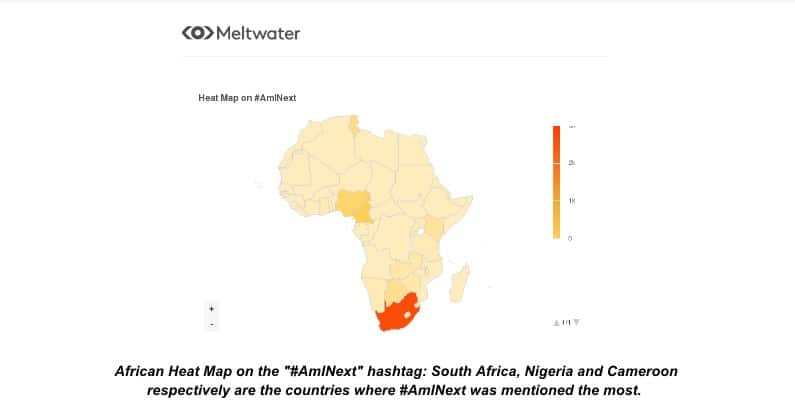 READ ALSO: Photos of gorgeous doctor win over Mzansi: "Beauty and brains"
2. #GirlTalkZA
One of the popular hashtags in 2019 was #GirlTalkZA - which Meltwater Africa explained has "connected women by discussing hacks and tips on topics like health, business, skincare and fashion".
"In November, the reach of the hashtag was at an all-time-high of 108 million people and in January, the number of monthly mentions of the hashtag was at a peak, at 23 400 mentions."
3. #StrongerTogether
Who could forget the hashtag #StrongerTogether? South Africans used the hashtag to support the Springboks ahead and during the 2019 Rugby World Cup in Japan.
The stats revealed #StrongerTogether was used more than 250 000 times in November.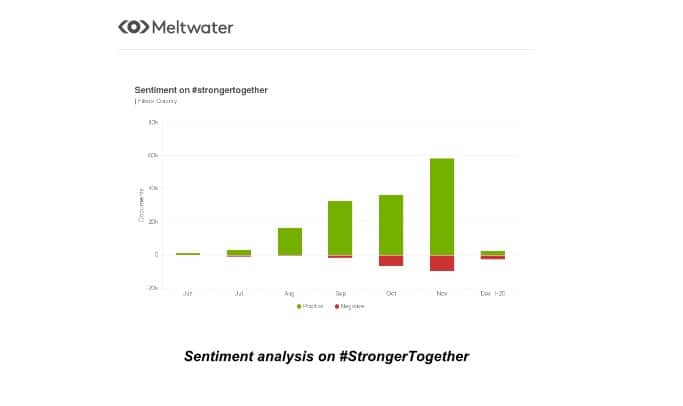 4. O jewa ke eng?
South Africans shared their most intimate moments of heartbreak, sadness, and hopelessness with social media, knowing that their stories could inspire other people in similar situations by showing them that any challenge could be overcome.
A Twitter user, Keabetswe, started the 'O jewa ke eng?' thread, encouraging Africans to share their experiences, hoping that getting some emotions off their chests could do a world of good.
The phrase has been mentioned on social media 553 762 times across the globe. South Africa took the lead in Africa - where it was mentioned 321 560 times - leading the conversation at 92.56%.
5. Bomboclaat
The trending term "bomboclaat" was mentioned 120 000 times in Africa in 2019, and over one million times globally.
Nigeria took the lead with 57 451 mentions of "bomboclaat" with Mzansi trailing with 15 441 mentions.
According to the Urban Dictionary, "bomboclaat" is defined as a "common Jamaican expletive" used to express either extreme excitement or extreme sadness.
6. Sco pa tu manaa
Another phrase that went viral in Africa was "Sco pa tu manaa" - which comes from a Zambian phrase meaning "one should express his or her own opinion on a particular topic or object".
South Africans used the phrase 30 299 times, trailing behind Nigeria (55 453) and Egypt (44 014).
In total, "Sco pa tu manaa" was mentioned 196 035 times online.
7. Mihlali Ndamase
South African beauty Influencer and YouTuber, Mihlali Ndamase, has had a successful 2019.
Apart from winning awards and hitting the 200 000 subscriber mark on YouTube, the global social media conversations on Mihlali reached a high of 884 million people.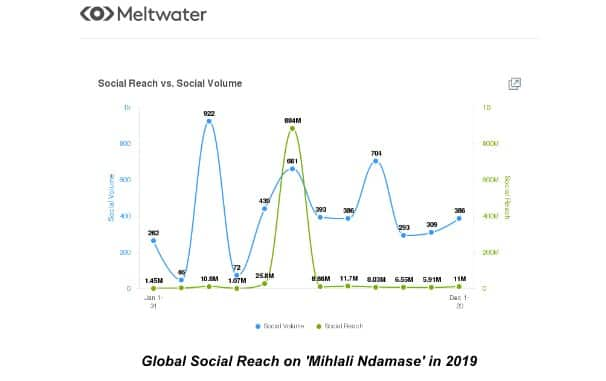 Enjoyed reading our story? Download BRIEFLY's news app on Google Play now and stay up-to-date with major South African news!