- Iranian President Hassan Rouhani said his country has concluded investigations which found out missiles were fired due to human error
- The country's Foreign Minister Javad Zarif said it was a "sad day" for all as he apologised to families of the victims
- Western leaders from Canada, US and Australia had earlier said they were convinced the aircraft was shot down by Iran
PAY ATTENTION: Click "See First" under the "Following" tab to see Briefly.co.za News on your News Feed!
Iran has announced that its military "unintentionally" shot down a Ukrainian Boeing 737 plane in the morning of Wednesday, January 8, killing all 176 people on-board.
The Middle East country has apologised to families of the victims who perished in the incident.
The Ukrainian plane crashed in the morning of Wednesday, January 8, a few minutes after take-off.
READ ALSO:
Iranian President Hassan Rouhani said his country has concluded investigations which found out missiles were fired due to human error leading to the horrific crash.
"Armed Forces' internal investigation has concluded that regrettably missiles fired due to human error caused the horrific crash of the Ukrainian plane and death of 176 innocent people. Investigations continue to identify and we will prosecute this great tragedy and an unforgivable mistake," he tweeted.
Iran's Foreign Minister Javad Zarif, on the other hand, said it was a "sad day" for all as he apologised to families of the victims.
"A sad day. Preliminary conclusions of internal investigation by Armed Forces: Human error at time of crisis caused by US adventurism led to disaster. Our profound regrets, apologies and condolences to our people, to the families of all victims, and to other affected nations," he tweeted.
Western leaders from Canada, US and Australia had earlier said they were convinced the aircraft was shot down by Iran after the Middle East country mistook it for a US warplane.
"We have intelligence from multiple sources including our allies and our own. The evidence indicates the plane was shot down by an Iranian surface-to-air missile," Canadian PM Justin Trudeau said.
United States President Donald Trump had also raised his suspicions over the accident.
"I have my suspicions. It was flying in a pretty rough neighbourhood and somebody could have made a mistake," Trump said.
Iran's admission of downing the airliner has sparked angry reactions on social media.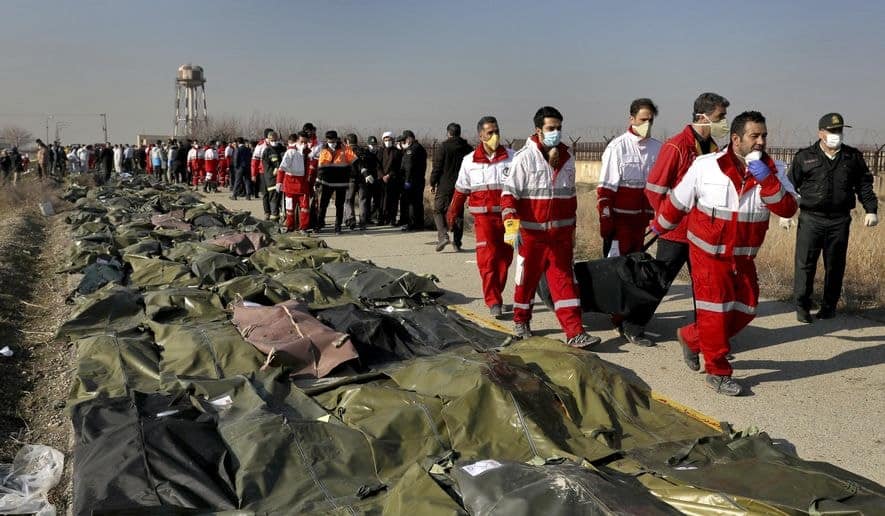 Briefly.co.za reported earlier that a new video appeared to show the moment a Ukrainian airliner was hit by a missile at Iran's airport in Tehran - The video further strengthens intelligence reports cited by the US media that an Iranian missile brought the airliner down.