Most of us have had an encounter with dark spots in one part of our lives, which means that having dark spots on your body is a normal thing and is not a disease. However, many people prefer to get rid of the spots mainly for cosmetic reasons. Here is how to get rid of dark spots on face.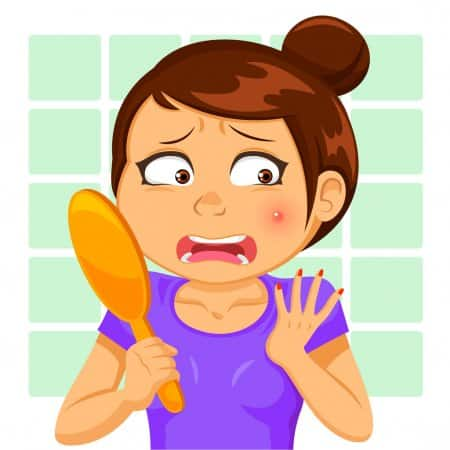 Dark spots may be black, brown, or red in colour. The colour of the dark spots depends on the skin tone of the person. Interesting fact: dark spots are due to the overproduction of melanin in the skin by melanocytes. A spot is just a few shades darker in coloured skinned people and usually fades off within six months. Dark spots mostly appear in places that are exposed to the sunlight like the face. What causes dark spots on the face?
Exposure to sunlight also called sunspots
Hormonal change which occurs in women mainly during pregnancy
Irritation of the skin which may be caused by cosmetics, acne, harsh scrubs or even waxing
Wound healing
Pimples
Age
Diseases e.g., diabetes
Medication side effects
Here's how to remove dark spots on face fast.
According to DIY, there are several natural home remedies for acne scars and spots. It takes 3-4 weeks for one to see the expected results.
1. Apple Cider vinegar
Mix the same amount of apple cider vinegar and water in a bowl, stir them, and then apply the mixture on the dark spots.
Rinse off with warm water and apply the moisturizer of your choice.
2. Castor oil
In the morning and evening, apply just a little castor oil on the dark spots.
Rinse with warm water and apply your favourite moisturizer.
READ ALSO: How to remove pimples fast
3. Lemons
Slice a lemon and rub gently on the dark spots.
Rinse with lukewarm water and finish off with a moisturizer.
This is one of the best ways on how to get rid of acne scars.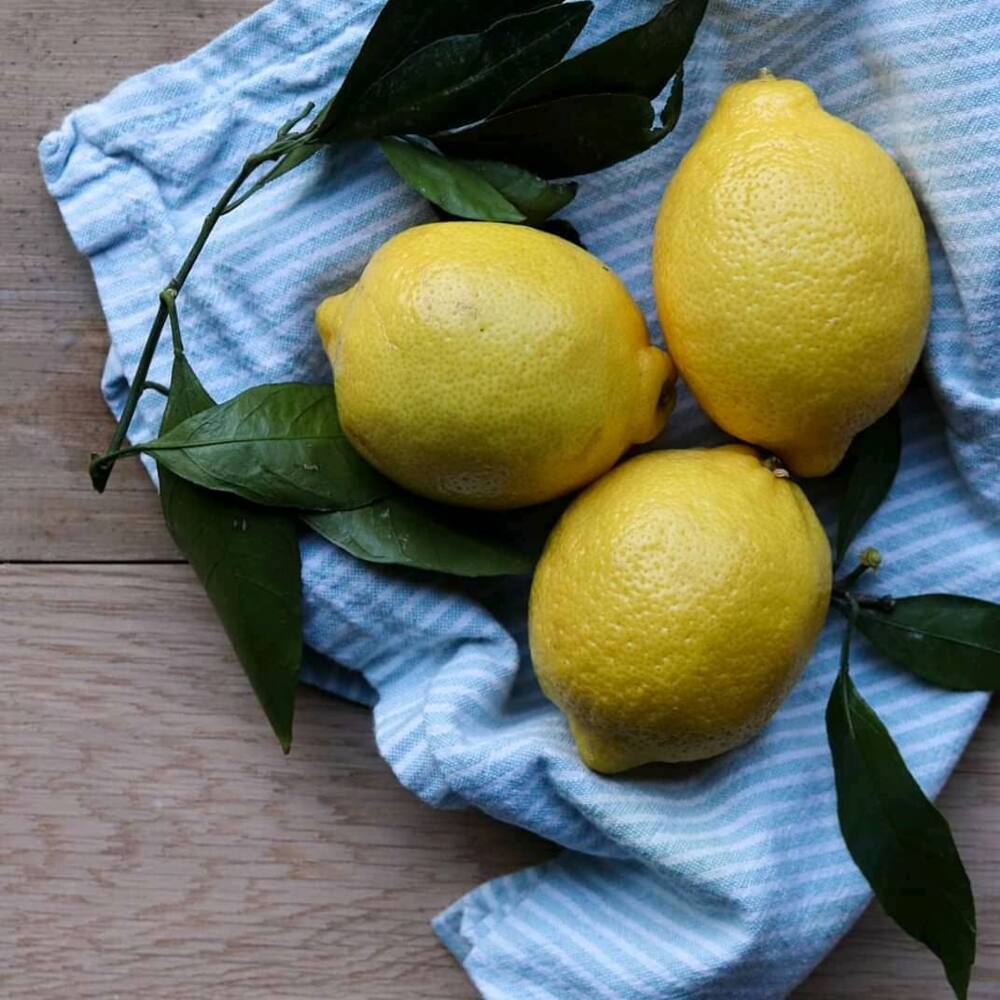 4. Hydrogen peroxide
Mix a teaspoon of hydrogen peroxide and milk and stir;
Apply the mixture using cotton;
Leave for 15 minutes;
Rinse off with lukewarm water.
5. Papaya
Peel off green papaya and remove its seeds;
Blend the papaya until it turns to paste;
Apply on the dark spot and leave for 10-15 minutes;
Rinse off with lukewarm water.
6. Buttermilk
Gently rub buttermilk on the dark spots and leave it for 15- 20 minutes;
Rinse with lukewarm water and finish off with your favourite moisturizer.
7. Horseradish
Put the horseradish paste on your skin;
Rinse with lukewarm water;
Repeat this for 2-3 weeks.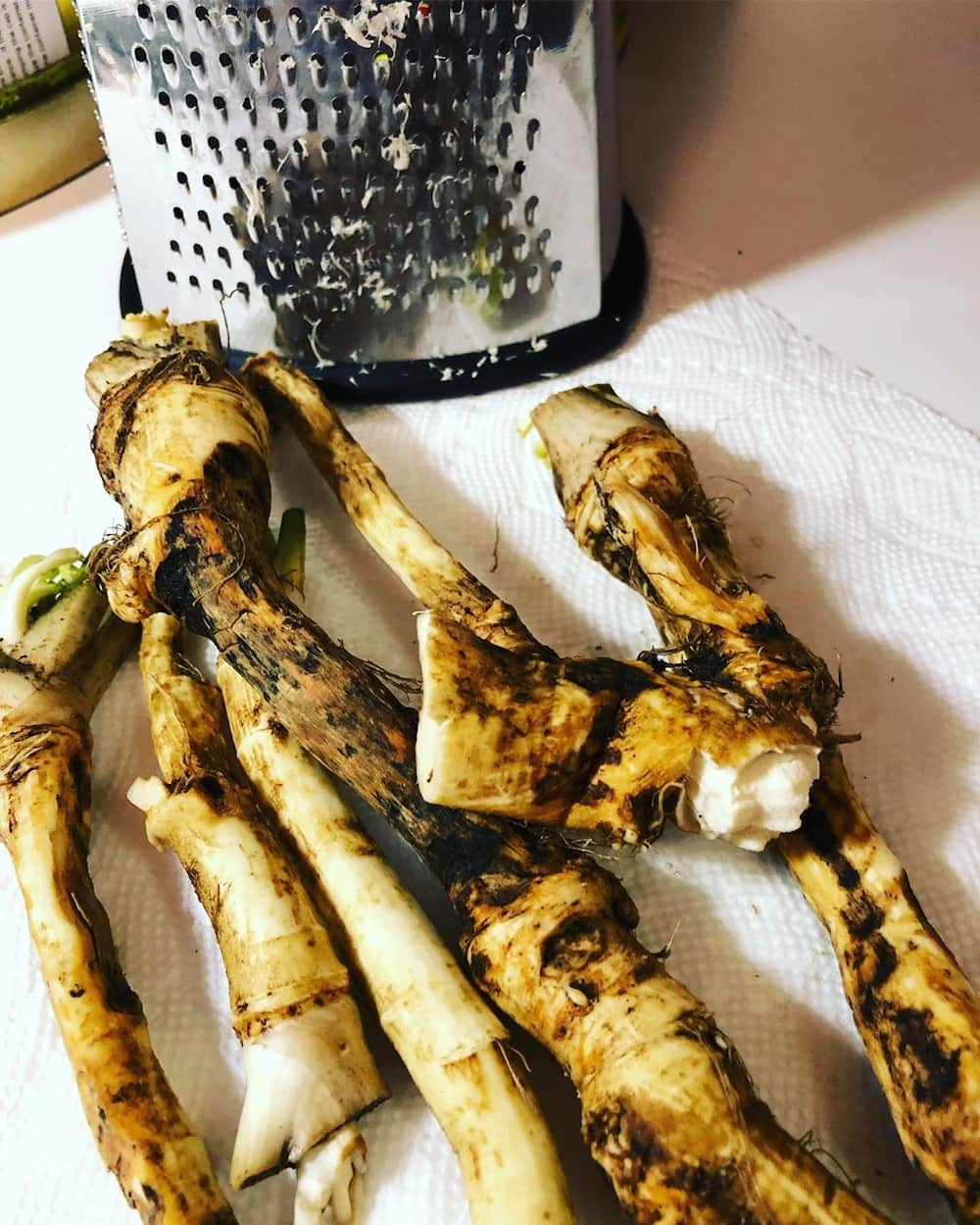 There are, however, other ways to remove black spots on face fast. They include:
1. The wait and see approach
At times, not doing anything may help. Just give it time until the dark spot fades away. This treatment method is often used on how to remove dark spots caused by pimples.
2. Discarding the cause
We all know that prevention is always better than cure. If a particular medication or cosmetic product causes dark spots, then maybe stopping using them may prevent the formation of new spots.
3. Sunscreen
According to research, the sun's UV rays are responsible for most dark spots. They trigger the production of excess melanin in the skin, causing hyperpigmentation of some areas. The American Academy of Dermatology suggests that one uses sunscreen that has a sun protection factor of at least 30.
4. Vitamin C
When we say vitamin C, it does not necessarily have to be orange juice. Vitamin C can be used as a potent antioxidant that aids in blocking free radicals from causing oxidative damage to the skin. According to research, Vitamin C can protect the skin against sunlight damage, increase collagen levels, and reduce the formation of melanin, thus stopping hyperpigmentation.
5. Hydroquinone
Hydroquinone is a dark spots remover that works by inhibiting an enzyme called tyrosinase, which helps in the formation of melanin. So basically, the less the tyrosinase, the less the melanin produced. One should wait for 8-12 weeks to see the expected results depending on the extent of hyperpigmentation. One can find this ingredient over the counter in small concentrations of about 2% or less.
6. Laser therapy
This is the most expensive method of dealing with dark spots. The use of Intense Pulsed Light can treat unwanted pigmentation. However, there are side effects on the surrounding skin.
Kojic acid is a very common skin lightener. It is, however, a less effective method. One can purchase kojic acid in any drug store or online.
This is an OTC treatment that is anti-inflammatory that helps to prevent the formation of acne comedones.
9. Chemical peels
This is a form of medical treatment where the chemical peels exfoliate the skin. They remove the dead skin, thus helping to reduce the dull appearance of the skin so that it reflects light and seems to glow.
10. Micro-needling
Micro-needling involves the use of a medical-grade, stainless steel roller cover with hundreds of very tiny spikes, which creates a series of micro-injuries to rebuild the skin collagen production together with elasticity. To get the best results, micro-needling is mostly combined with other treatments.
It is good to note that most of these treatment methods take time to work; therefore, there are no ways on how to remove dark spots on face overnight.