South Africa's labour market can be significantly improved, not only by job creation but also by the quality of local talents. A major challenge which has disrupted most industries across Africa is the unavailability of an adequate skill-set. Businesses in many cases give out the senior-level positions to expatriates as a result.
PAY ATTENTION: Click "See First" under the "Following" tab to see Briefly.co.za News on your News Feed!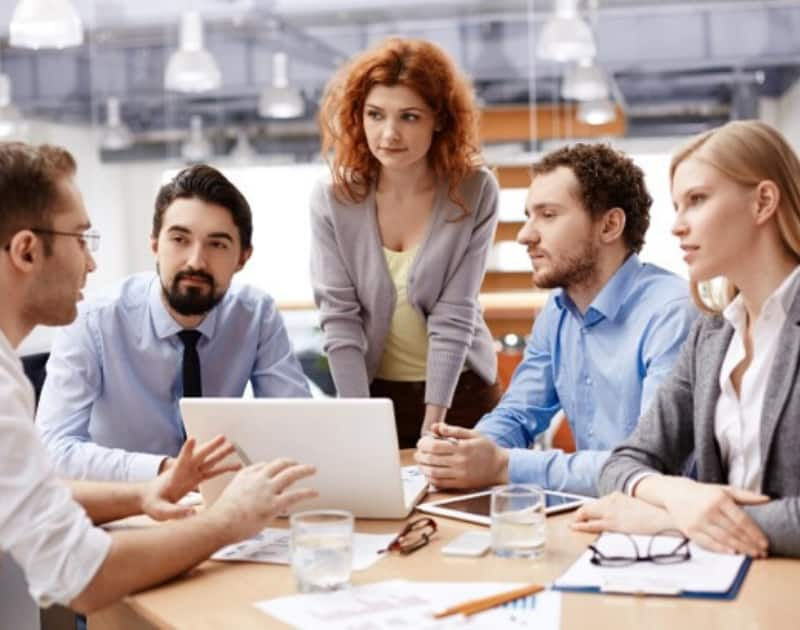 Most local professionals in a country must attain the highest level of education to ensure that they remain competitive locally and in the international labour market. South Africa is one of the most developed countries in Africa, this makes it a top destination for expatriates. Interestingly, the most popular professional career fields in Africa for expatriates are often in oil and gas, marketing and sales, healthcare, telecommunication and banking. These areas require professionals with strong knowledge in business management. Sufficient local talents will help to significantly reduce local jobs going to expatriates.
Bonang Mohale, former Chief Executive Officer of Business Leadership SA (BLSA), an association dealing with government and labour, noted earlier this year that South Africa is suffering from a shortage of skill-set. "South Africa suffers from a gross skills shortage, so all of these reductions are not helpful," he said.
Let us closely examine how an online MBA can help
Candidates with a Master of Business Administration (MBA) are among the most sought-after professionals in many organisations. This is because the skills acquired during an MBA covers many facets of business operations. As a result, most companies require candidates with an MBA to take up the C-level jobs within the organisation.
This is usually the case, most especially when these jobs have to do with the core operation of the business. Businesses often prefer to give out their C-level positions to candidates with a solid level of education in business management. This, of course, is in addition to other professional qualifications they may have. Notwithstanding, local professionals with good quality education will have an edge considering their knowledge of the local market peculiarities.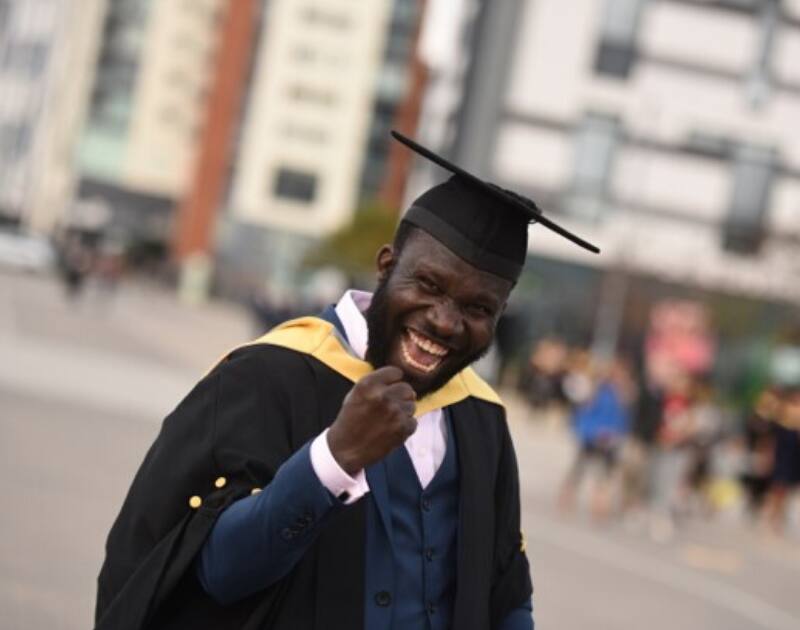 An MBA will open many job opportunities in the local and international market for SA professionals. It will also make them suitable to work as expatriates in many other countries, especially, in other less advanced African countries. The opportunities which an MBA offers abound. Let's briefly examine the benefits of an MBA to SA professionals and the country as a whole.
READ ALSO: DJ Black Coffee wants Sjava to collab with a gifted stranger
Benefits of an MBA to South African professionals
Local talent option
South Africans possessing an MBA from a reputable institution will stand higher chances for the local jobs. They will have more leverage over the competition considering their knowledge of the local culture and market. This will also create more job opportunities locally.
Contribution to the economy
Master in Business Administration will contribute immensely to a country's economy in many ways. Some of the ways include local job creation, boost entrepreneurship, sound leadership across industries, among others. The direct and indirect benefits of an MBA to a country's economy are too numerous to mention. More MBA holders in a country will go in many ways to ensure that the drivers of this economy are solidly equipped in business management.
Improve transferable skills
The programme delivers skills that one can transfer from one industry to another. Unlike many other specialised skills, an MBA is a generalised profession which covers many core areas of business management. Specialised MBAs still have generalised academic curricula which cover many areas of business. You can transfer these skills across many industries and to many people in these industries.
Improve Labour market quality
Possession of an MBA degree by many SA professionals will help to improve the labour market quality. It will help to ensure that there are enough qualified local talents to fill in the option of jobs available. A fundamental challenge being faced in the labour market is a shortage of adequate talent. More candidates with MBA will significantly improve the labour market quality.
How can South Africans benefit from Unicaf MBA programmes?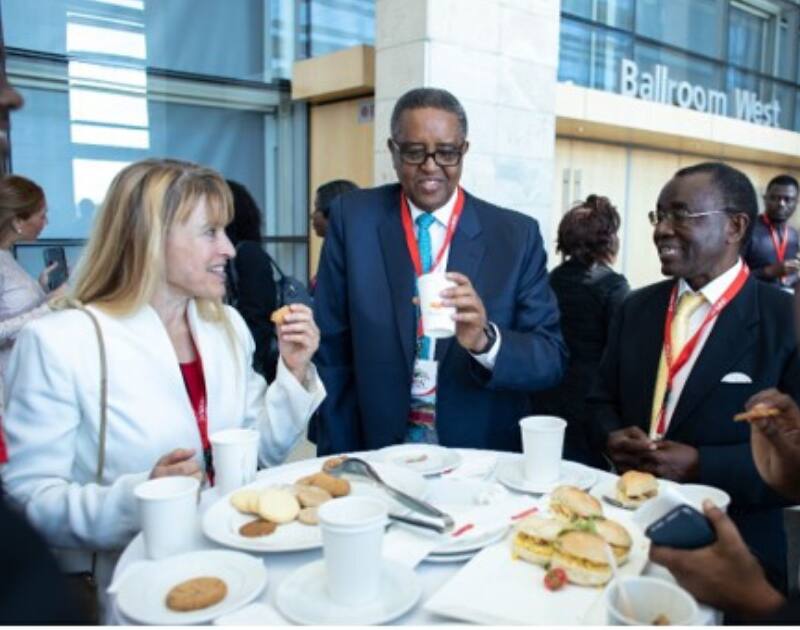 First, it may be interesting to note that Unicaf is passionate about South Africa, and has a huge interest in ensuring that quality education which meets international standards is delivered in the country. Not only that Unicaf is a member of the Southern African Regional Universities Association (SARUA), but the institution has engaged in notable activities in the country. For instance, the Unicaf 2019 major conference was held in South Africa. The Unicaf Cape Town Conference 2019, held in Cape Town in August 2019. The event saw the presence of hundreds of Unicaf students from all over Africa, including notable dignitaries.
Unicaf offers many MBA options through its scholarships. One way is Unicaf University, which is a leading pan-African university, duly accredited in many African countries. Another way is the Unicaf UK partner universities, which the Unicaf scholarship still covers for several programmes, including MBA.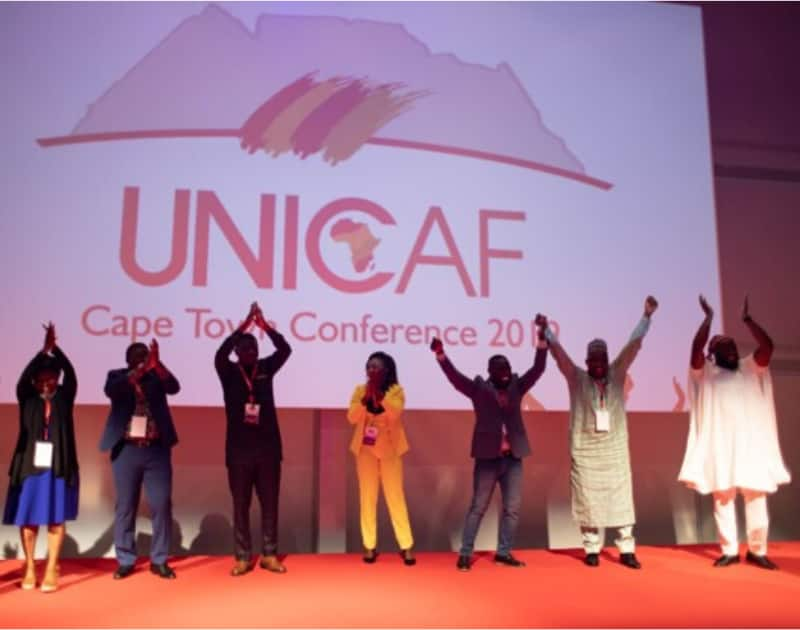 The MBA offered by Unicaf is not only of top-quality but globally recognised. It also comes with a Unicaf scholarship for African students. This scholarship enables students in Africa to qualify for a discount from their tuition fees. Students may also decide to spread the balance of their tuition fee (after scholarship deduction) throughout their period of study. The degree awarded under the Unicaf University MBA programme is directly from the institution. Interested candidates for Unicaf University MBA programme can apply here.
Your UK degree through Unicaf
Unicaf is also in partnership with the University of Suffolk, UK, which is a leading UK university. Under this partnership, SA candidates can access the MBA programme in either one of the institutions. They will be awarded an MBA degree directly from the institution (University of Suffolk, UK). The students may also request for an invitation to come for their graduation in the UK with other on-campus UK students.
This unique opportunity is ideal for graduates and professionals in South Africa who desire to obtain a UK degree. Interested candidates for the University of Suffolk MBA programme can apply here.
The delivery method is online-distance learning, through a Virtual Learning Environment (VLE). At the end of their studies, the certificate does not state "online", it is the same as regular students who have studied in these institutions in the UK or any of the Unicaf University African campus.
- Okeke Vincent Chidozie (Entrepreneur, Writer & Digital Education Consultant)
Enjoyed reading our story? Download BRIEFLY's news app on Google Play now and stay up-to-date with major South African news!