Latest DJ Maphorisa songs list 2019-2020
Are you looking for the latest DJ Maphorisa songs for the year 2020? We have gathered all the newest releases from the prominent South African DJ for everyone out there. Whether you are a longtime fan or you just have missed a release or newcomers of the phenomenal artist, we have the list to quench everybody's thirst. Continue reading this article to see what songs to listen to today!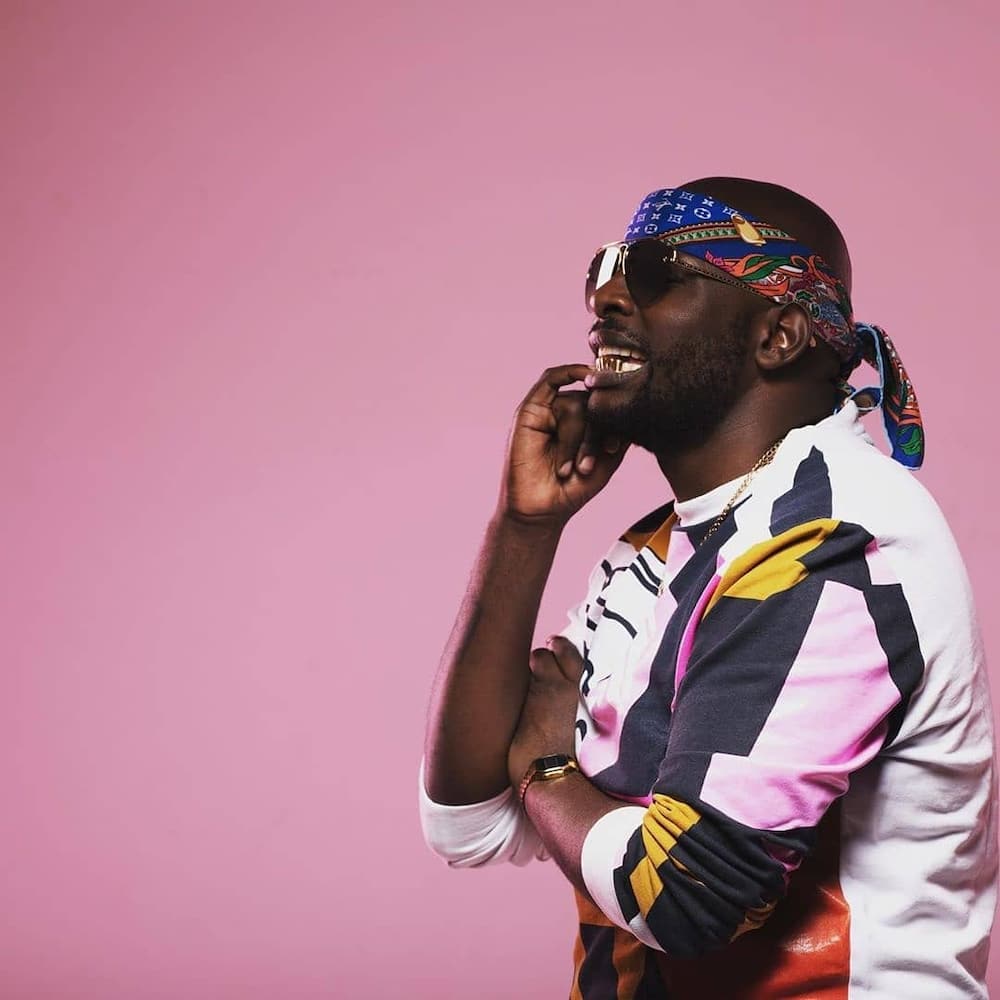 DJ Maphorisa, whose real name is Themba Sekowe, is a South African DJ and producer that is famous all over the world. Among the artists he has worked with are Drake, Wizkid, Black Coffee, Major Lazer, and Kwesta. He always works and puts out new music for his fans, and today we are here to show you something fresh from the producer. You can also find your way to DJ Maphorisa new songs 2019 download wherever you get them. Read on to find out what we have in store for you!
DJ Maphorisa latest songs
1. Akulaleki
This new release is from the singer Samthing Soweto. It came out in December 2019. Apart from Maphorisa, it features Sha Sha and Kabza De Small.
2. Vula Vala
The song of Kabza De Small and DJ Maphorisa Vula Vala is fantastic, and it features Nokwazi and Vigro Deep.
3. Tender Love
This song is by Sha Sha and features both DJ Maphorisa and Kabza De Small. As you have already noticed, the name Kabza De Small is used a lot on this list, as the two are regular collaborators.
DJ Maphorisa songs 2019
4. Dladisa Letheka
This song was made with Blaklez. Its lyrics are appreciated among fans.
DJ Maphorisa 2019
5. AmaDM
The artist did this one with Samthing Soweto. Apart from Kabza, it also features MFR Souls.
6. iWalk Ye Phara
This is one of his biggest recent hits. The DJ brought along Moonchild Sanelly, the rapper known as K.O. and Zulu Mkhathini. The song brought some controversy. The original version of DJ Maphorisa iWalk Ye Phara had contributions from TDK Macassette before being replaced with Moonchild Sanelly. Upon release, TDK Macassette came out with accusations that the song was stolen from her. In her own words:
Maphorisa can not even make a gqom beat. How can he make a gqom song?
The DJ responded with the following:
The world is so crazy. I gave her an opportunity, and now she is acting like she is the biggest thing. How many hits have I produced? I mean I really don't understand this. How long has she been in the industry, and how long have I been making hits? She can take me to court if she wants to. Where is the proof that the song is actually hers? I have put everything out there on social media, proving that the song is indeed mine. That is all.
DJ Maphorisa new song
7. Phoyisa
This is a brand new song that was released just this month. It is from Kabza and Maphorisa, and it features South African megastar Cassper Nyovest as well as QwestaKufet.
8. Amantombazane
This song was created with the help of Samthing Soweto and MFR Souls.
9. Nana Thula
This hit has over 1 million views and great vocals done by Njelic.
10. DJ Maphorisa Koko
The song has almost 3 million views on YouTube and features Mhaw Keys.
11. Particula
For this hit, he was working alongside such known artists as Major Lazer, Jidenna, Patoranking, Ice Prince, and South Africa's own Nasty C. The song is about admiring a girl and telling her that she is special.
12. Love You Tonight
This one is by the artist, Kabza, Sha Sha, and MFR Souls. At the beginning of the song, the producer shows his terrific abilities while singing.
13. Makhe
This track features Moonchild Sanelly, who has a unique voice. You will definitely put in on repeat!
14. Lorch
This one from late 2019 has input from Semi Tee, Miano and Kammu Dee.
15. Summer Time
This track is smooth and filled with summer vibes.
DJ Maphorisa ft Kabza De Small
The two artists have worked together so often that they joined forces to create and put out a joint album in mid-2019. Maphorisa refers to himself as the king of producers, while Kabza is the king of the piano. The project's name is Scorpion Kings EP. The tracklist of the DJ Maphorisa new album is as follows:
Amantombazane (featuring Samthing Soweto and MFR Souls)
Lerato (featuring Bontle Smith)
uDriver (featuring Dladla Mshuniqisi and Professor)
Dubai (featuring Sandy MRD and Vigro Deep)
Scorpion Kings (featuring Kaybee Sax)
Koko (featuring Mhaw Keys)
Meropa (featuring Tsitso)
Vula Vala (featuring Nokwazi and Vigro Deep)
Ur Sheetee (featuring Moonchild Sanelly and Leehleza)
Vumaniíbo (featuring Mark Khoza)
Weímama (featuring Shasha)
Jikeleza (Bonus Track) (featuring Khanyisa Jaceni)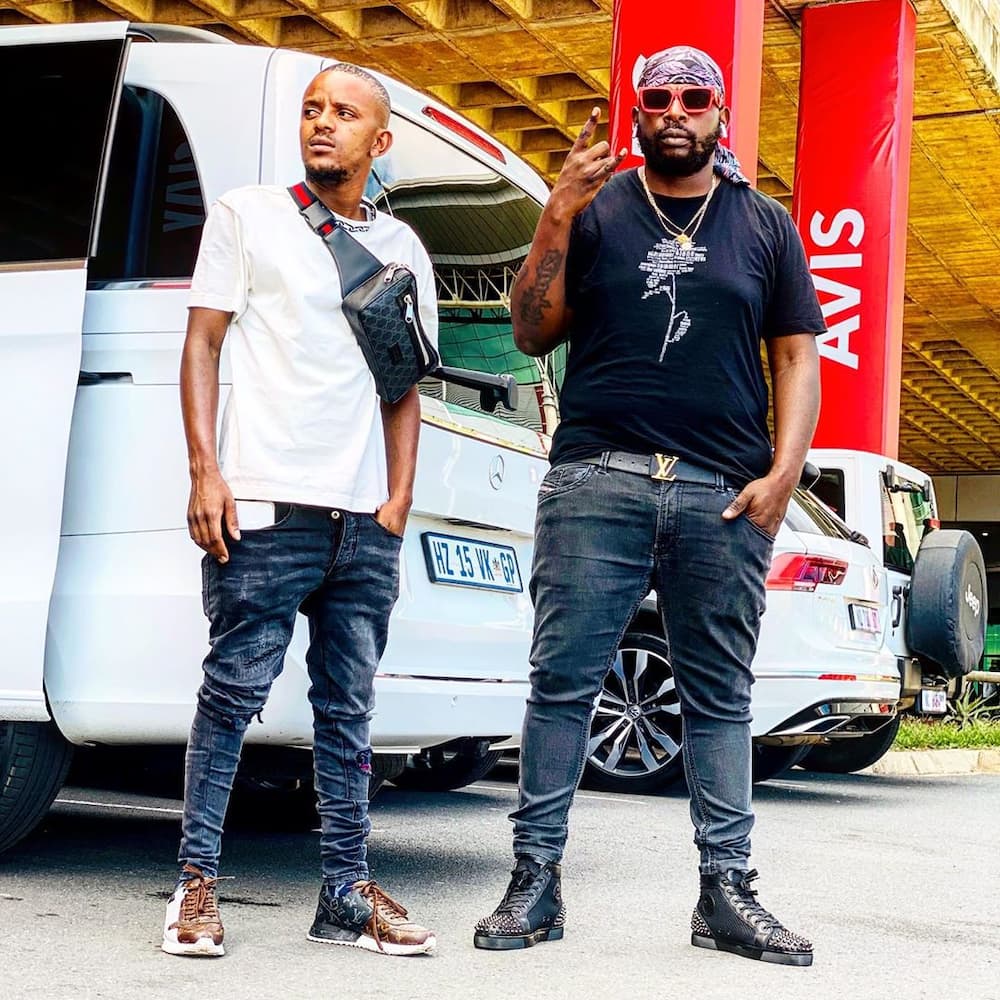 DJ Maphorisa album
The second one came in October, called Piano Hub EP. The tracklist is:
Alalahi (featuring Bontle Smith and Vyno Miller)
Sax Ke Sax (featuring Lihle Bliss)
Nana Thula (featuring Njelic)
Umsholozi (featuring Njelic)
Nokhuda (featuring MhawKeys)
Daddy (featuring Lihle Bliss)
Santse E Le Lona (featuring Corry Da Groove and Howard)
Siponono (featuring Howard)
Tears (featuring Corry Da Groove and Howard)
Trip To UK (featuring Mas Musiq)
They followed it up with the third album of the year titled The Return of the Scorpion Kings, which was a full-length project. The tracklist is as follows:
Abuyile Amakhosi (feauring KingTha and Busiswa)
Indaba Ka Bani (featuring Kamazu and Mas Musiq)
Qoqoqo (featuring Mlindo the Vocalist)
Lorch (featuring Semi Tee, Miano and Kammu Dee)
Gibela (featuring Tallarsetee)
Korobela (featuring Kamazu and Njelic)
Sandton (featuring Focalistic, Kamo Mphela and Bontle Smith)
Hilili (featuring Busiswa)
Chuze (featuring Samthing Soweto)
W.H.Y (featuring Mi Casa)
6Uvalo (featuring Aymos)
Sabanika (featuring Njelic)
How Do I Let It Go (featuring Corry Da Groove and Howard)
KwaGuqa (featuring Hugh Masekela)
Moya Wami (featuring Mas Musiq)
If you missed them, you should go get them today! You can find DJ Maphorisa 2019 album download through your favourite streaming platforms or DJ Maphorisa Fakaza links, which direct you to DJ Maphorisa 2019 mp3 download.
That concludes our list. Did you find it entertaining? Let us know in the comments below!
READ ALSO:
10 best Snotkop songs 2018-2019
List of all Amanda Black songs ranked
5 South African celebs that changed their stage names
Source: Briefly News