Are you looking for Dr Malinga songs to add to your playlists in the year 2020? Are you a new fan and want to know where to start with his music? If you answered yes to any of these questions, then we have gathered a list of the best Dr Malinga songs just for you. Continue reading this article to see what we have in store.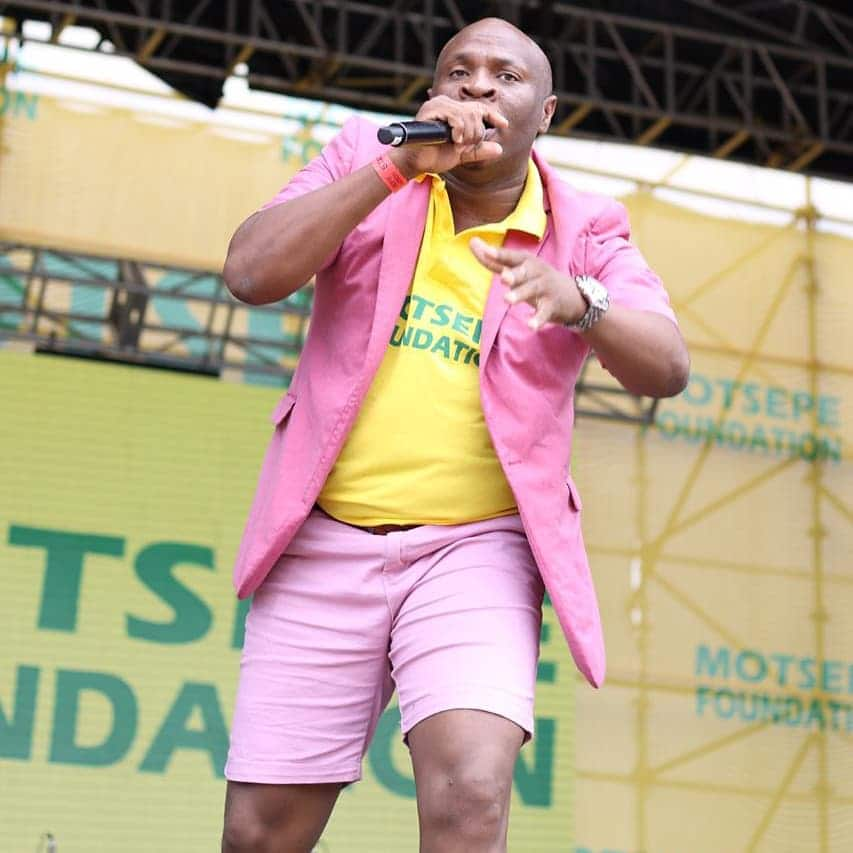 Dr Malinga, whose full name and the title is Doctor Goodwill Malinga, is an amapiano gospel artist from the Hammanskraal region of South Africa.
READ ALSO: Best Timo Odv songs to listen to in 2020
He seeks to spread his message through catchy and colourful music that matches both his personality and clothing at most times. It means that even if you do not understand exactly what the words in his songs mean, you will always get an idea from the feeling that they create. Here is a list of his best songs.
Dr Malinga songs 2019
1. Shebeleza (featuring Beatmovement)
2. Solalek'seni (featuring Rudeboys)
3. Nyusi Volume (featuring DJ Tira, DJ Ngamla and DJ Mlungu)
4. Hayo Mathata
5. Dr Malinga Petronella (featuring Josta)
Dr Malinga ft Kwesta
6. Indlela (featuring Kwesta)
For this one, he brought along the famous South African artist known as Kwesta to help his message reach a wider audience. We have to agree it worked, because it ended up on our list of great music to jam to!
7. Dr Malinga Uyalivuselela
Dr Malinga ft Mpumi
8. Ngikwenzeni (featuring Mpumi and Villager SA)
Dr Malinga ft DJ Call Me
9. Ak'hambeki (feat. DJ Call Me)
10. Dr Malinga Uyajola 99 (featuring Jub Jub, DJ Steve and Piano Boys)
Dr Malinga new song 2019
11. Ngiyolala Ngifile (featuring DJ Rtex and Beatmovement)
This is the track that he is currently promoting the most on his social media accounts.
12. Iyavaya
This track is by L'vovo and features both Dr Malinga and Professor.
13. Dr Malinga Shayizandla (featuring Havoc Fam)
14. Ake Seke
15. Dr Malinga Angilalanga - Izolo
This track is unbelievable!
Dr Malinga 2019
He released an album in October 2019 titled Busiswe. The tracklist is as follows:
Ngiyolala Ngifile (featuring DJ Rtex & Beatmovement)
Ak'hambeki (featuring DJ Call Me)
Angilali (featuring Thabla Soul and BosPianii)
Ngikwenzeni (featuring Mpumi and Villager)
Hambolala (featuring BosPianii)
Jeresi (feat. DJ Rtex)
Vul'iboot Driver (featuring Sparks Bantwana)
Uyajoleka (featuring Abidoza, Tumza D'Kota and Caltonic)
Kopa Le Llate (featuring Nelly Mawaza and Lowdee)
Imbokodo
Also, in 2019 he released a second album titled Holly Piano. The tracklist is below:
Ithemba Lami
Diphiri Le Makunutu
Hayo Mathata
Koloi Ya Eliya
Akekho
Emlanjeni
Yawa Lembewu
Ndikhokele
Dr Malinga songs download
You can go through this list of songs and check them out. If you want them in your library, you can access Dr Malinga 2019 songs download through saving the YouTube videos. Alternatively, Dr Malinga new songs 2019 download is also available through streaming platforms that allow you to save music for offline playing.
If you want to see him perform, you can check his online profiles to see where his next appearance will be. Alternatively, you can visit his new water park named Lingas Resort. This is where he performs sometimes and allows upcoming artists to perform there so they can be introduced to a wider audience. He has also stated that he performs for free on people's birthdays to make them feel special. In his own words:
I make my fans and people around here feel special, so I sing for them on their birthdays.
That concludes our list. Did you find it entertaining? Let us know in the comments section below!
READ ALSO:
10 best EFF songs ever
List of all Mafikizolo songs ranked
List of Hugh Masekela albums and best songs